It's been ages since I've done a step-by-step tutorial on how to achieve a 'look of the day'. This time, I've created a radiant, natural look with the Dior Skyline Collection that launched August 1, 2016. The products are now available in stores and online.
Want to see how I made this dewy-natural look using mainly Dior products?
1. Bobbi Brown Extra Eye Repair Cream | Apply an eye cream under the eyes to add extra moisture to help concealer not settle into fine lines and provide a perfect canvas for application.
2. philosophy hope in a jar | My favourite moisturizer, it makes my skin look dewy, and healthy looking. Apply a generous amount to the face, and don't forget the neck!
3. Diorskin Forever Foundation |  Use your favourite foundation to create a natural, or full-coverage look to your face. I mixed the shades 10, and 30 together to create a shade to suit my skintone.
Steps 4 through 6 is all about concealing.
4. Fix-It Colour (2-in-1 Prime and Conceal) Green | If you have red undertones like myself, twist up the green shade of the Fix-It Colour (2-in-1 Prime and Conceal) and pop it on any places you feel that need to be neutralized. Read more about Fix-It Colour's on my previous blog post. 
5. Fix-It Colour (2-in-1 Prime and Conceal) Yellow | Dark under eyes? Use the yellow corrector to brighten up any dark circles. Read more about Fix-It Colour's on my previous blog post.
6. Cle de Peau concealer | To cover up any yellow tones you put down under the eyes, lightly apply a creamy concealer and dab to blend in the colour with your ring finger.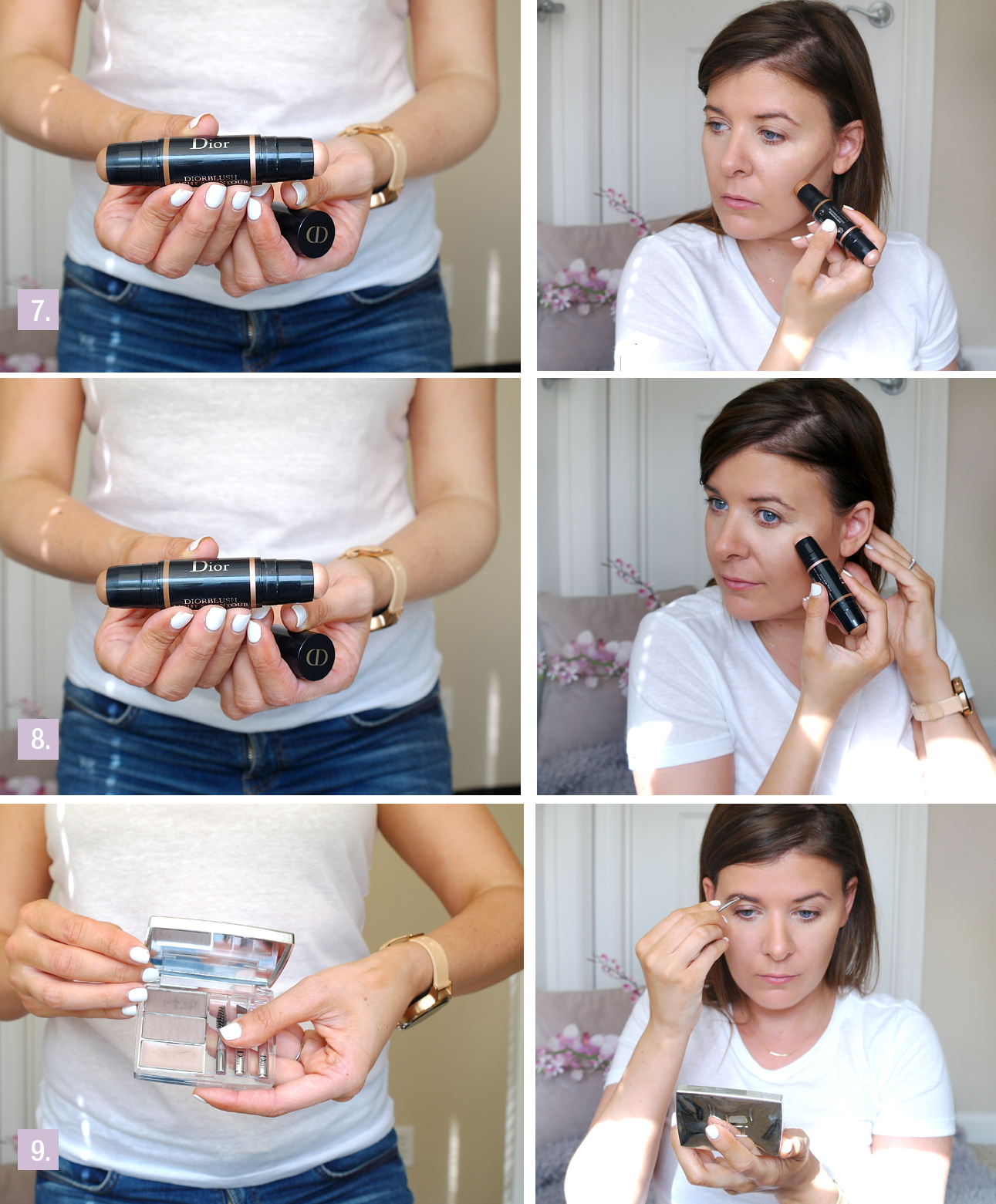 7. Dior Diorblush Light & Contour Duo Stick (002) | To chisel out your facial structure, apply the creamy contour shade to cheek bones and forehead area.
8. Dior Diorblush Light & Contour Duo Stick (002) | Add highlight with lighter shade to add a bit of dewiness to the skin.
9. Dior All-In-Brow 3d Backstage Pro brow kit (blonde)  | I know! Who knew I'd prefer the blonde eyebrow kit over the brunette one (which pulls more red on my skin). I use the darker shade of the two powders to fill in my brows to achieve a thicker eyebrow.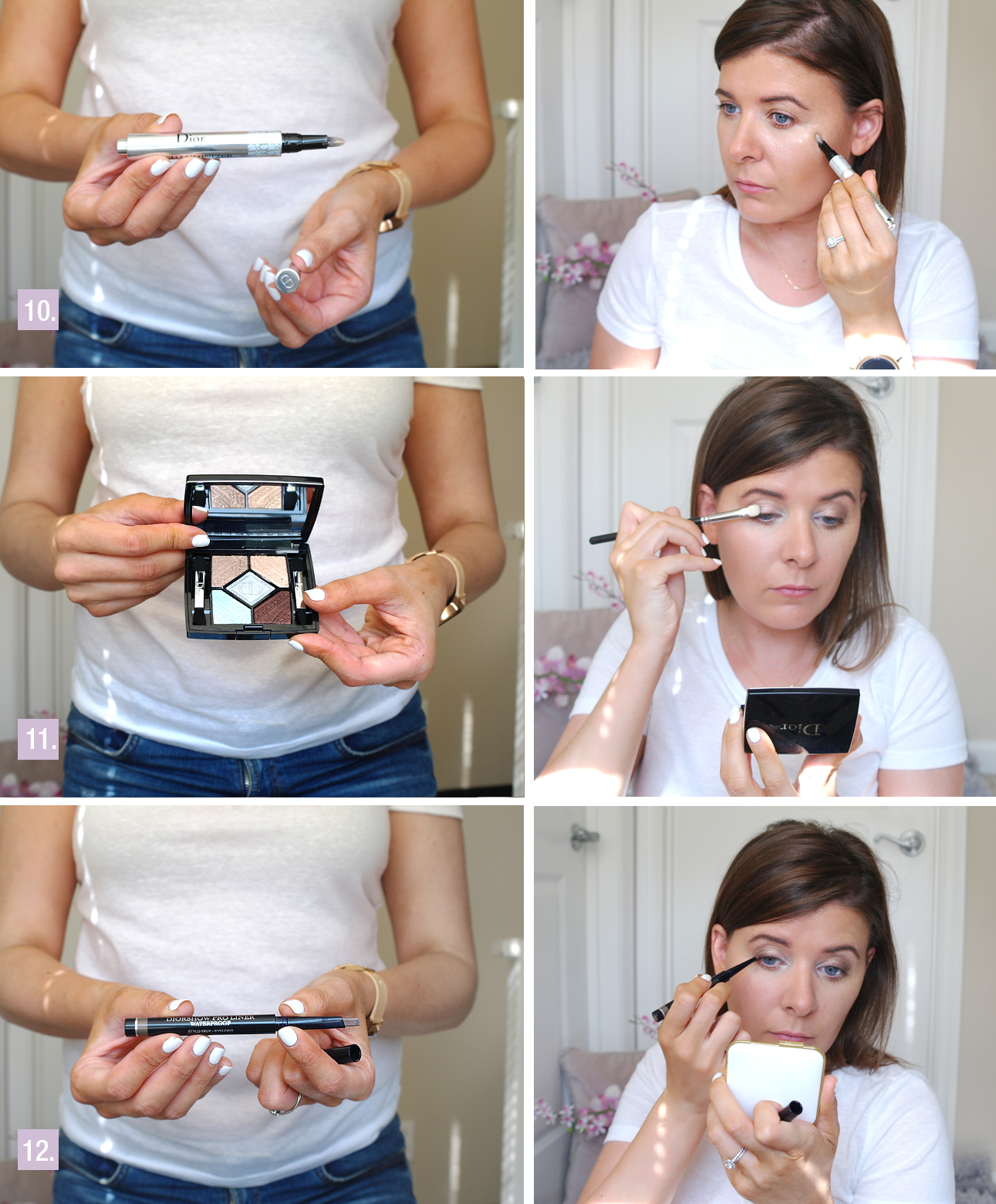 10. Dior Flash Luminizer Radiance Booster Pen (500) | This is a gorgeous brand new highlighter that launched with the Skyline Collection. You know I love a creamy product, especially in highlighter form. Apply to the cheekbones for an additional glow.
11. Dior eyeshadow palette (Persian) | There are two eyeshadow palettes that launched with this Skyline Collection. I used the one that had more neutrals in it to create a soft everyday look, with a bit of smokiness to the outer eyelid area.
12. DiorShow Pro Liner Waterproof (062) | I used this warm chocolate brown shade eyeliner, also from the Skyline Collection to line my upper lash line to create some depth.
13. Lancôme Grandiose Extreme Mascara | Curl the lashes, and apply one of your favourite mascaras to polish off the look! The twisty wand of this new Lancome mascara is unreal and makes it so easy to apply mascara especially to my left eye (where I usually smear mascara all over my eyelids).
14. Dior Addict Lipstick in Sophisticated | This is the limited edition shade from the Skyline Collection. It's a gorgeous mauvey easy to wear glossy/balmy lipstick. With a quick swipe from the tube, you achieve a nice warm fall shade that can be reapplied without a mirror.
We're done! Here is the final look!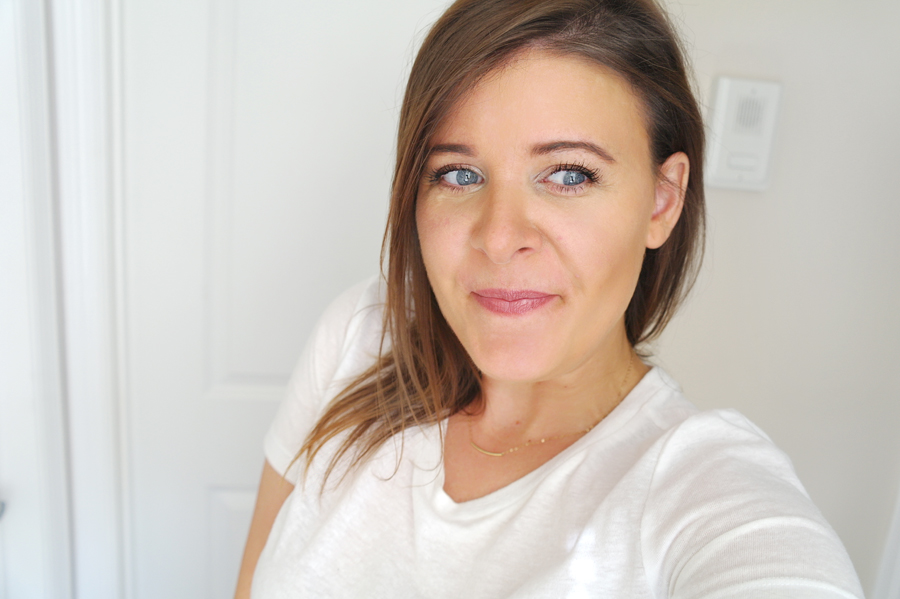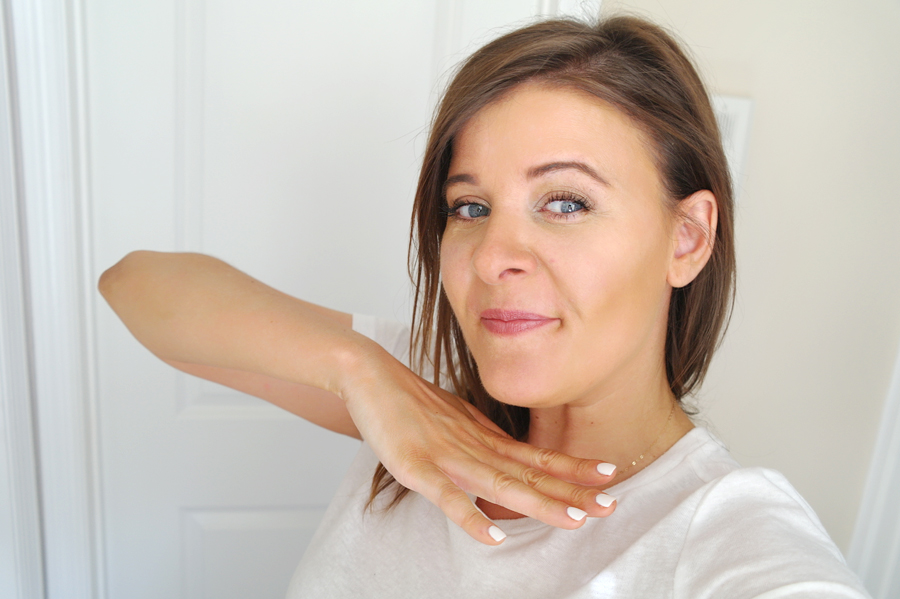 More from the Dior Skyline collection:Â