I'm always up for testing out new-to-me makeup and skincare lines so when Bluemercury reached out to me asking if I wanted to check out some of their products from m-61 and Lune+Aster I agreed. They sell an array of popular beauty brands like Molton Brown, Yves Saint Laurent, and Trish McEvoy — basically it's a one-stop shop with even more higher end brands than Sephora (though, I do love my Sephora!).
m-61 Vitablast C Scrub & Mask ($44): This was a dual product which was nice. It's like a sugar scrub + mask in one. While I loved how smooth my skin felt after using it, when applying it I noticed that it had seabuckthorn in the ingredients. Totally fine, I don't mind that product, but you can definitely smell it and it's not my most favourite scent in the world. So getting past that it was all grand.
m-61 SuperSoothe E Makeup Remover ($12): Applied thicker than water, but thinner than a serum. Sooo in between? It was a nice product and removed my makeup. I'm loving the price point of this product, you get so much for your money!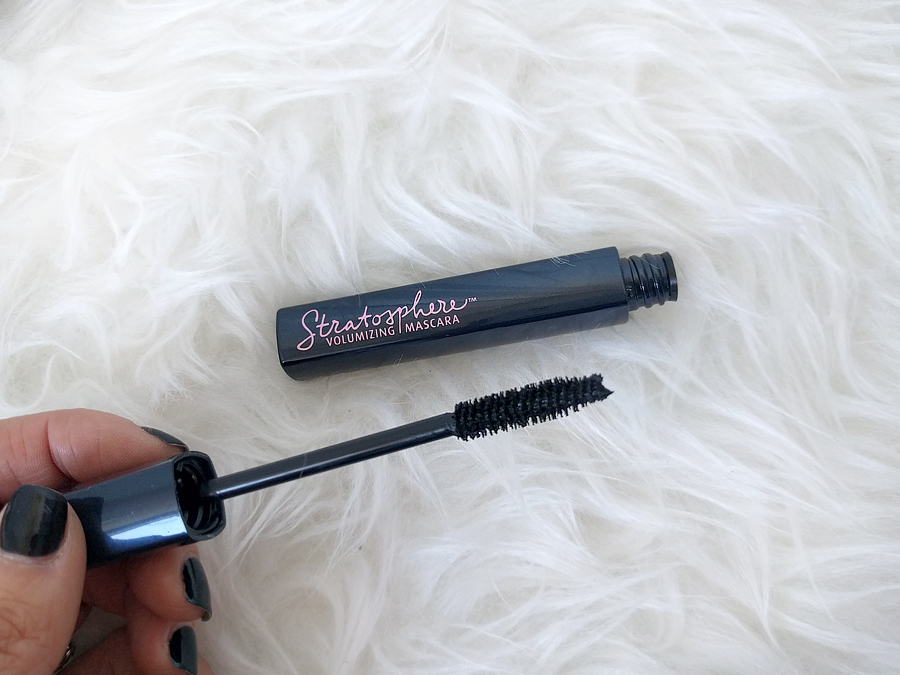 Lune+Aster stratosphere volumizing mascara ($20): Probably my favourite product from what I received for review. I love a dry formula mascara that has a bristly brush, and this has it! It created an intense volume lash without clumping. You can see what it looks on my eyelashes here.
Lune+Aster Baked Bronzer ($32): I went for this product because I had never tried a baked bronzer before. Although it says on the website it's a number 1 seller, I would say that this would be most popular with people with paler skintones. When I applied this with my self-tanner on, it almost blended right into my skin.
Lune+Aster Vitamin C+E Lip Gloss ($18): The two lipglosses looked as though they were tampered with, upon opening up my parcel. I notified the sender immediately, to which they apologized and they sent out new products for me. Love that they did that! So now, let's hope that they do that for every customer, and not just because I'm a blogger reviewing their company. They sent the two colours in Artist (left) and Soccer Mom (right). And you know what? I actually prefered how Soccer Mom (lol at the name) looked on my lips better than Artist, I suppose I tend to go for pinky natural looking nudes on the lips.
For the full range of product offerings, see M-61 and Lune+Aster. M-61 Skincare combines the best of technical skin science and power-packed naturals while stripping out undesirable ingredients. All Lune+Aster products are paraben and phthalate free, dermatologist tested and not tested on animals, and many products are vegan and gluten-free.