The Makeup Show is the largest pro-only makeup event in the United States dedicated to artistry, networking, community, inspiration and education. A few weeks prior to the event I received an invite to go to the blogger preview.
Um, YES I will be there!
So on August 29th I ventured out bright and early that Saturday morning to attend the pop up Makeup Show in San Francisco (not the full-size show, which I can only imagine how HUGE it can get). Perhaps I got a little lost trying to find cheap parking along the way, but ended up getting there still 30 minutes early with a pretty sweet parking spot that might've looked a little sketch. That's what I call a success.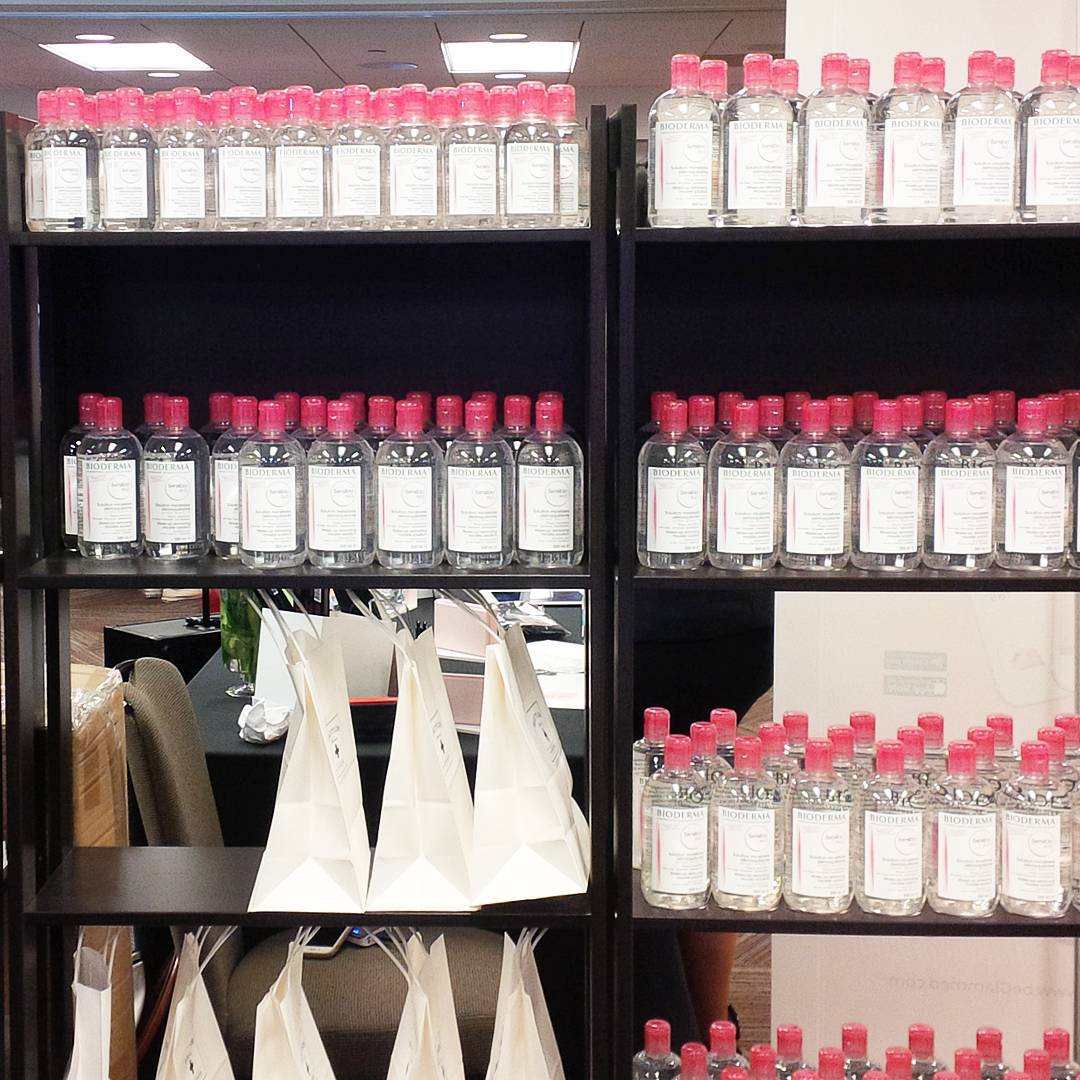 Of course, I wait in line for an American coveted product: bioderma micellar water. Although I'm Canadian and it's readily available at many drug stores in Canada, I couldn't help but line up at the Beautylish booth for the discount! I ended up picking up two mini's because I don't go through it that quickly since I use my purity by philosophy more often than Bioderma.
I'm telling you I wasn't expecting it to be so incredibly busy and packed. Ladies and gents came prepared, with lists of what they wanted, what items cost, and lined up for the items on their want-list. I was in awe of it all, going around like a lost kitten trying to find its way. In fact, I even did my homework to scope out what brands would be there. But little did I know how busy it would be by the time I got around to shop and talk to all the brands I wanted to.
I had no idea there was lipstick in that lipgloss package! I only discovered it as I was taking these pictures yesterday, ha!
I was in line paying for some Senna Cosmetics that cost $1.00 each (!!!), and the woman ahead of me ordered pretty much 10 of everything, if not more. I casually mentioned to her that she must like their products (considering I had never heard of the brand before), and she reported back to me in her soft voice that she came all the way from Africa, and needed to stock up. WHAT?! I looked down, and sure enough she had a rolly-suitcase with her by her side, stocking up on makeup. Holy f-bomb.
I ended up leaving earlier than I expected. You guys are probably sick and tired of me talking about my on-going hive situation, and I certainly hope it's not part of my regular life, having chronic hives all the time. But it has a little bit to do with why I didn't stay too long at the event that Saturday. The place ended up getting so packed that we were shuffling our feet trying to wiggle our way in and out of the crowd. I talked with a few brands, but not before they started looking at me a little odd. I headed to the washroom shortly after, only to realize my hives were out in full-force and add to that? I had blood shot eyes! It was embarrassing to say the least, so I ventured out of there and headed home. Unfortunately I totally forgot Make Up For Ever was there and had 40% off their stock. UGH! I missed out on picking up my favourite mascaras from them!
I also left before seeing a few people who were supposed to make an appearance, Cassandra Bankson of Diamonds and Heels, Cora Alvillar of Vintage or Tacky, and Makeupby_ev21.
Regardless of the hive-sitch, I had an awesome time sitting in on a talk with celebrity makeup artist, James Vincent as he showed us some of his favourite products at the pop-up and gave us an exclusive sneak peek of this year's show. We even received this huge bag of goodies to take home with us. Look at it all!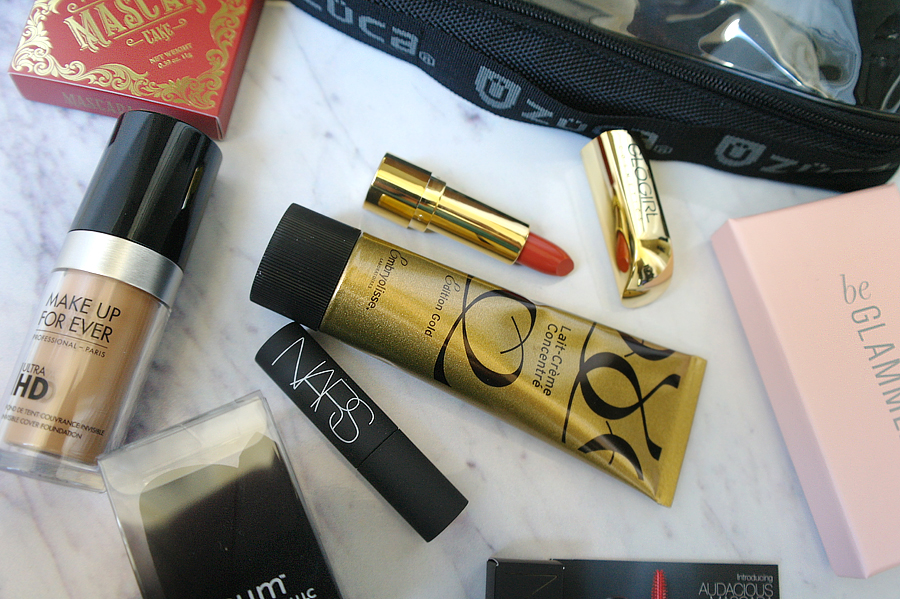 Have you ever been to a makeup show? 
What is your favourite brand for mascara? What about foundation?