One of Dior's latest backstage items is the new multipurpose colour concealer packaged in the same way as their Fix-It for good reason, they play a similar role as they are both for priming, but added in a colour correcting aspect to it and you have targeted shades to create an even base/canvas for any redness/darkness or blemishes you may have.
Notice the caps on the colour-correctors correspond to which shade is in the tube? Much easier to grab, whenever you want to apply one quickly. There's four shades for all your targeted needs (I don't have the blue shade).
See them in use, after the jump!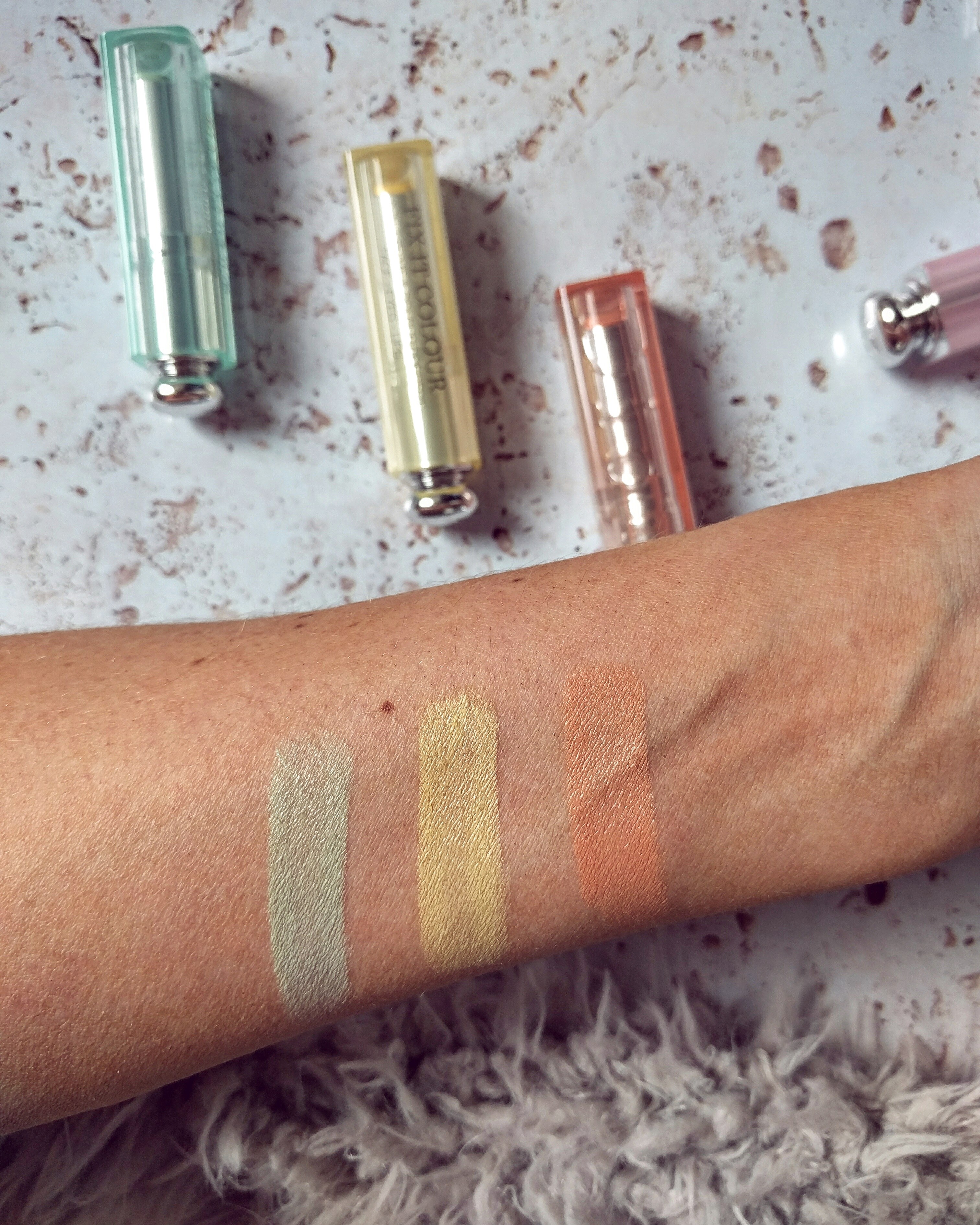 100 Blue: anti-dullness and evens out  yellow-toned skin.
200 Apricot: for toning down down dark spots, hyperpigmentation and dark circles.
300 Yellow: corrects dark spots and under-eye circles for lighter skin tones.
400 Green: the anti-redness ally that tones down flushed areas of the complexion.
This is my first time using any colour correctors and I'm loving the effect. The thing about the these colour correctors is that they have an amazing moisturizing core in the middle, making for a really smooth application, and a dream to blend. You'll apply this (obviously) before any foundation or concealer to truly mask out any shade you want, using the appropriate colour corrector. The products have already hit the shelves as of August 1, so if you want'em, they're readily available!
More from the Dior Skyline collection:Â