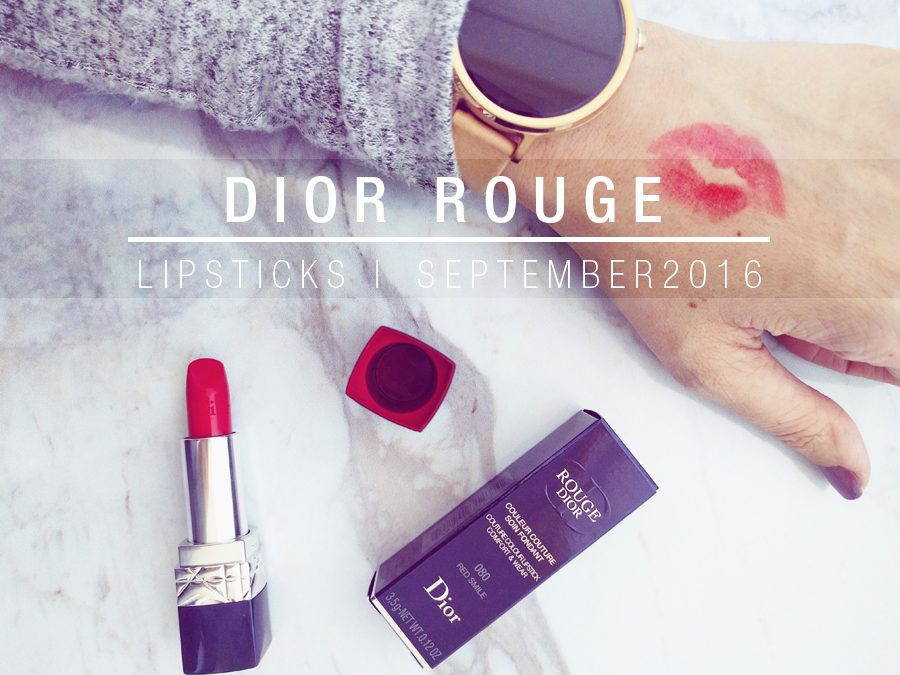 Dior recently launched a new collection of lipsticks called Dior Rouge The New Lipstick. Not just a handful — 50 shades, with 5 finishes. I was sent four of the lipsticks for review and if you're into seeing them swatched on my lips real-time, watch the YouTube video I filmed last month!
I mean, that's a huge launch for anyone. What was a little unexpected was that Dior came out with some colours labeled as extreme (finishes), which were just that: bold, surprising, and fun colours. In my opinion, it's something that definitely is more playful for Dior than just the classic colours. And boy, do I have an intense playful colour to show you, hoooboy. Upon making my YouTube video they had yet to be launched — but you can definitely get your hands on them now for $43.00 CDN.
The shades I have are comfortable to apply, have high pigmentation with zero patchiness and are fantastic colours that lasts on the lips. With 50 shades of lipsticks and all sorts of fun finishes to choose from there is definitely a Dior Rouge out there for everyone.
The five different finishes:
Natural Nudes [9 satin colours + 2Â matte colours]
Pretty Pinks [9 satin colours + 3 matte colours]
Passionate Corals [8 satin colours + 3 matte colours]
Legendary Reds [10 satin colours + 3 matte colours]
Extreme Matte [all matte shades]
Amongst the 50 colours to choose from, 4 cult colours shaped the History of colour and couture of Dior: (taken from Dior's website)
080 Red Smile, worn by Natalie Portman. The luminous and fresh red-coral, irresistible must-have inspired from the 080 Red shade created in 1959.
999 Matte, matte version of the famous 999. The perfect red of the House Dior.
047 Miss, the colour of love. Vibrant and intense fuchsia: in memory of the unforgettable fragrance Miss Dior.
060 Première, the red of the first times. The rosewood, easy to wear, easy to dare.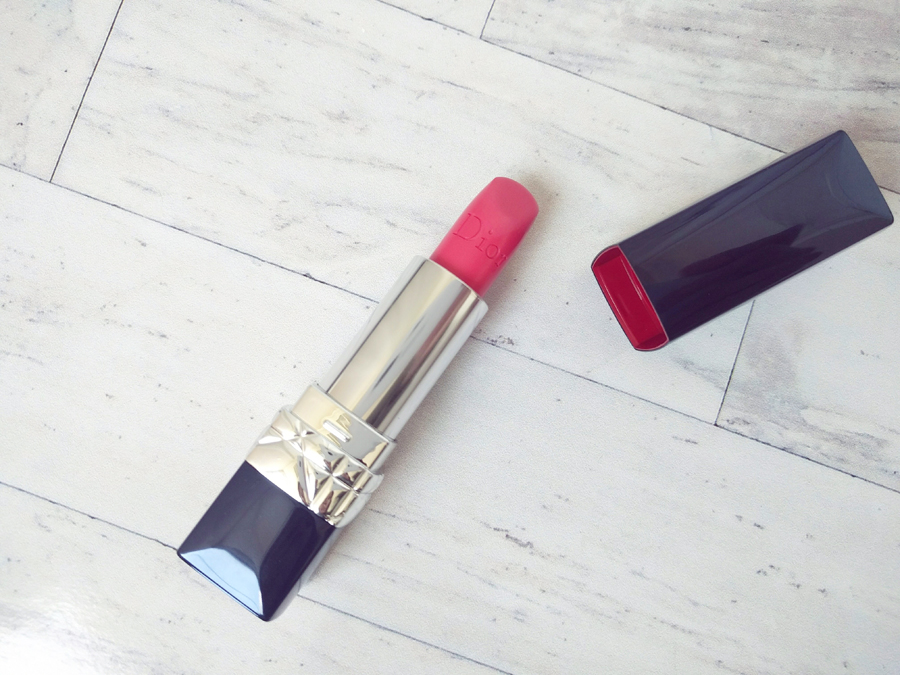 You'll notice that the inside of cap of the lipstick bullet is red as well. They've thought it all through, as you'd imagine. Colour above:Â Actrice [Passionate Coral].
Because Dior decided to do a little somethin' different to switch it all up, I decided to smooch the back of my hand for the swatches to switch things up a little too. So let's get swatchin'!
Actrice [Passionate Coral] Dior Rouge
See more swatches (and my YouTube video) below!