I know! I had no idea Rituals made makeup, either!
I love the Rituals philosophy and it's so simple – happiness can be found in the smallest of things. Their passion is to transform our everyday routines into meaningful rituals. Rituals is enriched with pulverised gemstones and pure minerals. That way their makeup is richly pigmented and so mild on your skin. They are an all-natural company who uses organic ingredients (or safe alternatives). They're not tested on animals.
I was pumped when I received my parcel in the mail from them, thinking I was getting a few body and skin care items to try out. I have two eyeshadow duos but this one is going to be about the #13 (I'll save the other one, for another post!). Unfortunately I have no idea what colours to show you that I received since the back of the eyeshadow says #13, but on their website it's sorted by the colours. This one might be the creamy pink and taupe.
The packaging of the eyeshadows are nice and sleek, not overly heavy but definitely well-made. And want to know something neat? They're made in Italy! The eyeshadows were super easy to blend and had little to no fall-out. I applied the shadows without a primer underneath and look how pigmented it still was. I even used that little spongey applicator it came with. Awesome.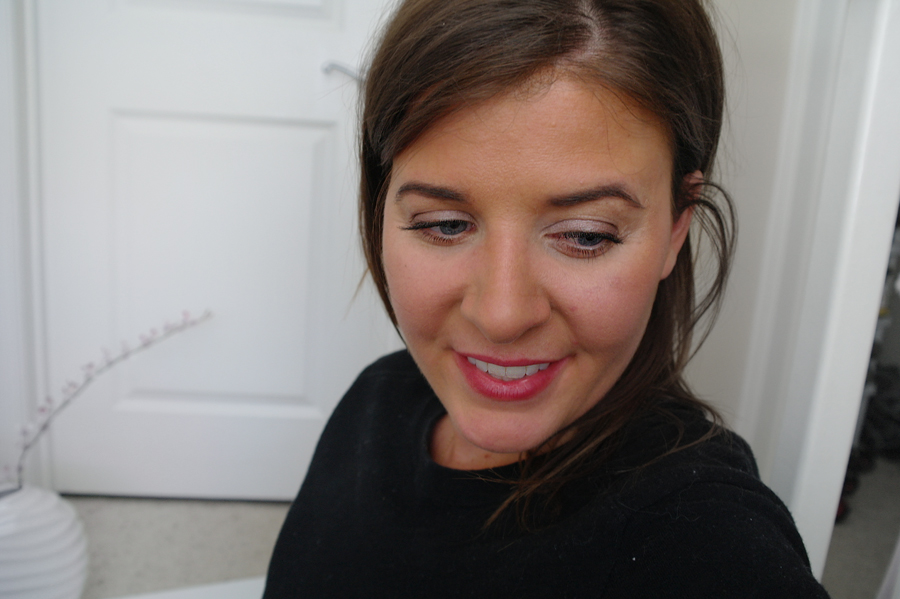 Out of the two duo eyeshadows I have for review, this one is definitely the favourite one I have. It brings out my blue eyes, using neutrals like that. You can use these eyeshadows wet too, but I haven't tried since whenever I tend to do that on an eyeshadow palette, the shadows get this weird coating over-top and it's more difficult to use. If anyone else has tried, let me know!
Nice and soft, and easy to blend out as I mentioned. Definitely a really nice creamy-like powdered eyeshadow and so nice to work with considering I don't wear eyeshadow regularly.
Rituals Eyeshadow Duos $25USD
Instagram | Facebook | Twitter