BECCA Cosmetics launched new line of gorgeous glowing products. The 5 shades of Sunlit Bronzers are described as neutral bronzers for every skin tone and retail for $38USD /$46CDN.
The Sunlit Bronzers launched last month on Ulta.com and BeccaCosmetics.com, and is now on Sephora.com and in stores.
I've always loved looking extra bronze and often sport a self-tan. Surprisingly, the two lighter shades don't show up on me as well when I have self-tanner on, so I reach for the rest of the shades depending on the look I'm going for. On my birthday I wore a combo of Ipanema Sun all over where the sun would hit, and Maui Nights to bring redness to my forehead. It all makes sense in my head! ;) Scroll down to see the bronzers on. 
Shown left to right: Bali Sands, Capri Coast, Bronzed Bondi, Ipanema Sun, Maui Nights.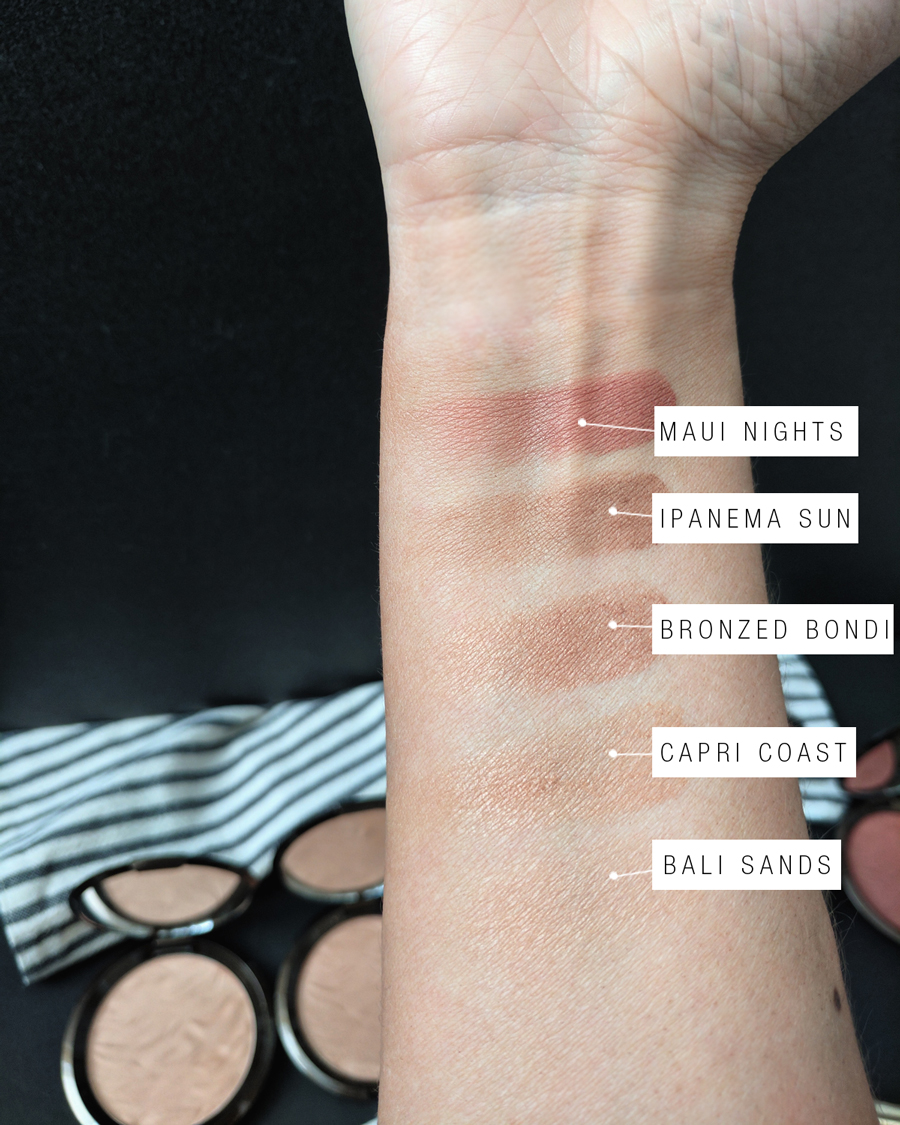 You can see above, on the swatches on my arm that the bronzers applied more on the sheer side. Which makes it easier in my opinion for layering them to create a beached bronze look. The bronzers in the pan have a bit of shimmer which somewhat translates onto the skin, but nothing outrageous and sparkly.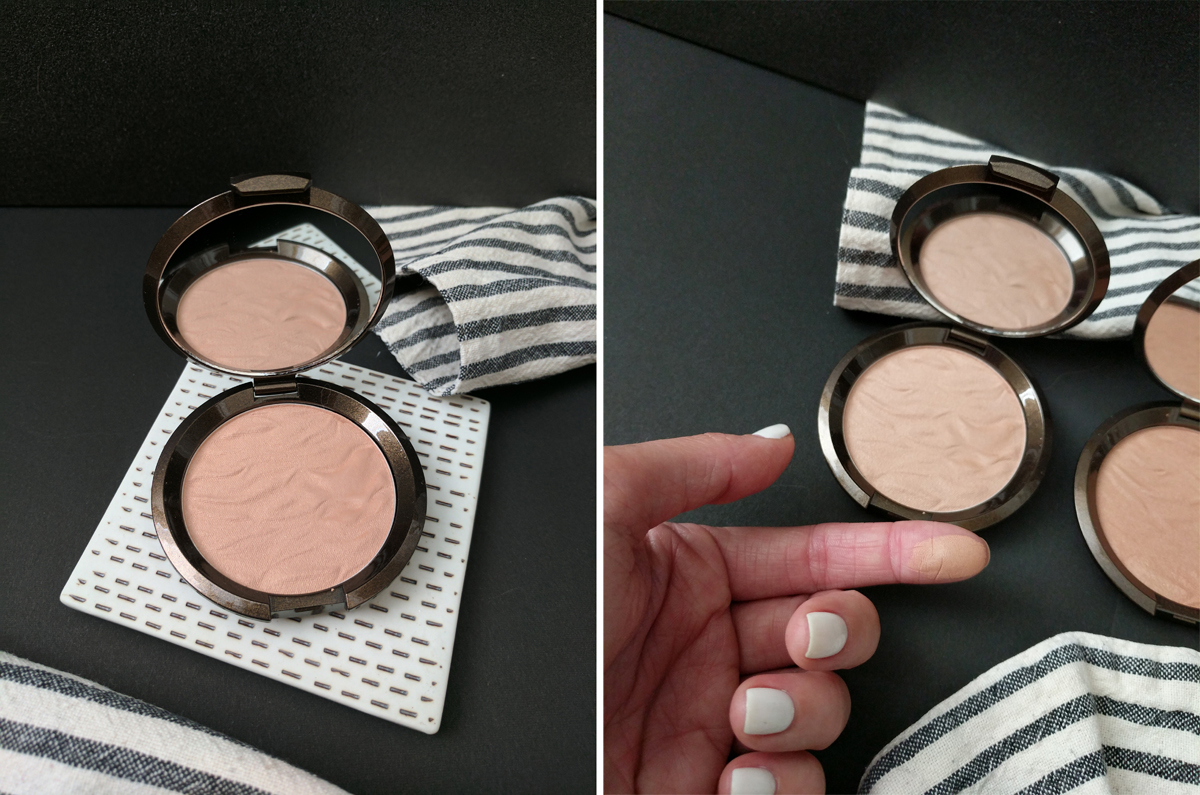 Bali Sands| a soft golden beige. I'm positive this would work best for fair to light skintones.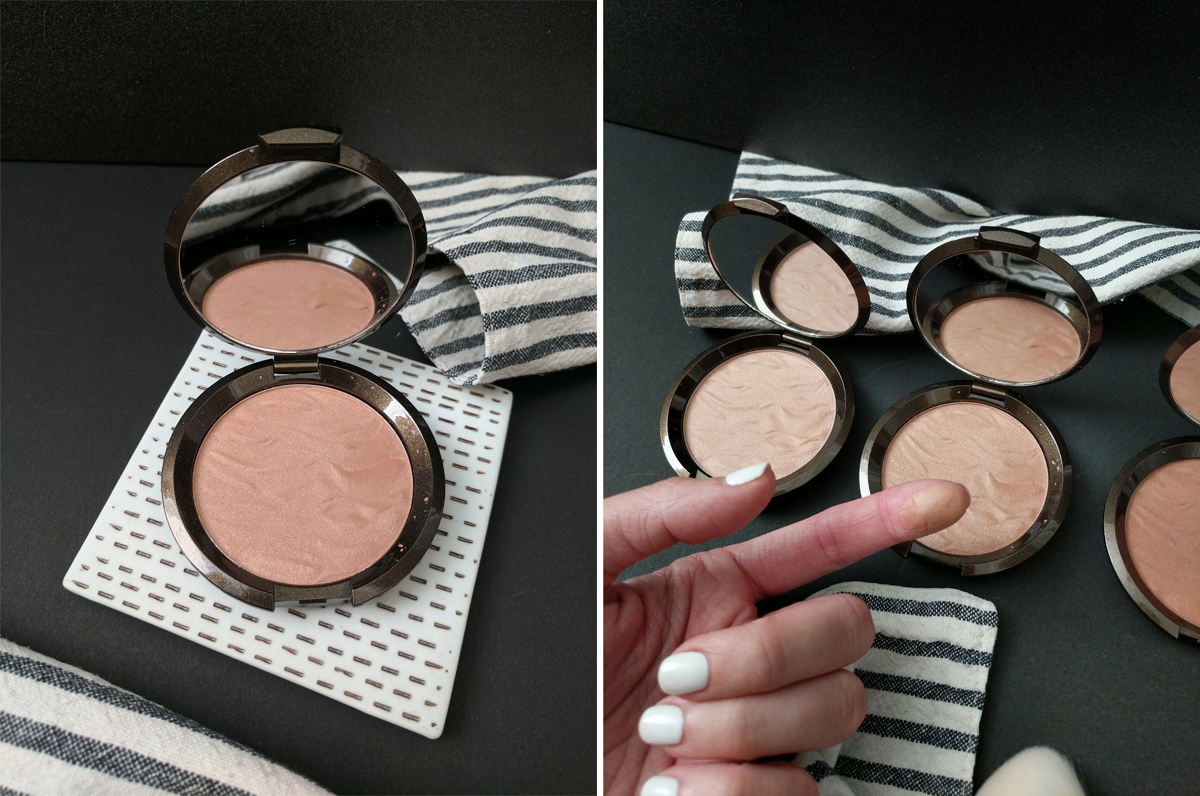 Capri Coast| a warm golden brown. For light-medium skintones. This would be my bronzer shade when I'm not wearing self-tanner.
Bronzed Bondi| a medium amber. For medium skintones. This could work for both light and medium skintones. I used this as a 'natural looking' bronzer when I'm tan.
Ipanema Sun| a medium aburn brown. For medium-dark skintones. This is the shade I reach for to create that deep bronze glow to my skin (when I'm self-tan).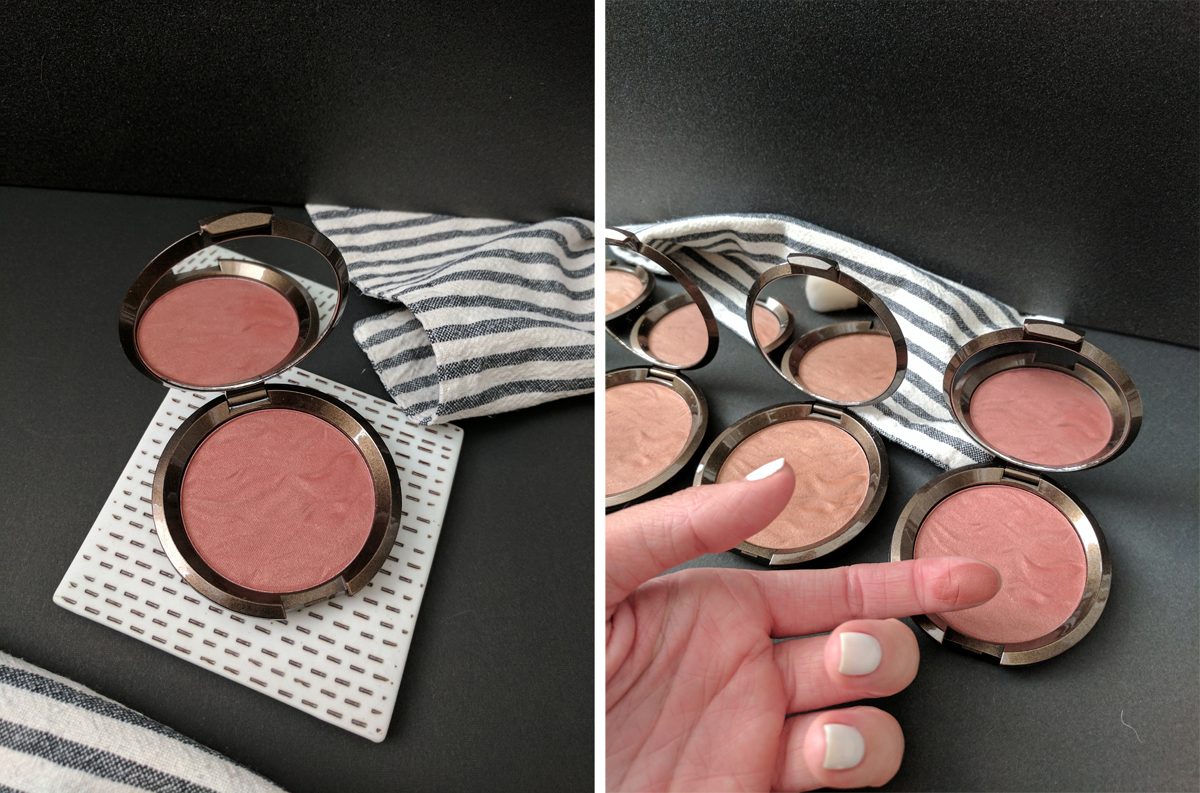 Maui Nights| a sienna kissed bronzed. For deep skintones. This has a lot of red tones in it than the other 4 shades in the collection, and I used this lightly on my forehead, as I mentioned above (for my birthday) and I loved the effect. As for the colour range, they all lean on the golden side than cooler tones.
Overall I'm loving it, it's the first powder complexion product I reviewed from BECCA, and the powders are soft and buttery as I'd imagine. Such a beautiful collection to add warmth to your skin this summer.
Wearing BECCA Cosmetics Sunlit Bronzer in Ipanema Sun, and Maui Nights. 
Shop the BECCA Cosmetics Sunlit Bronzer collection!
*Products were sent for review.