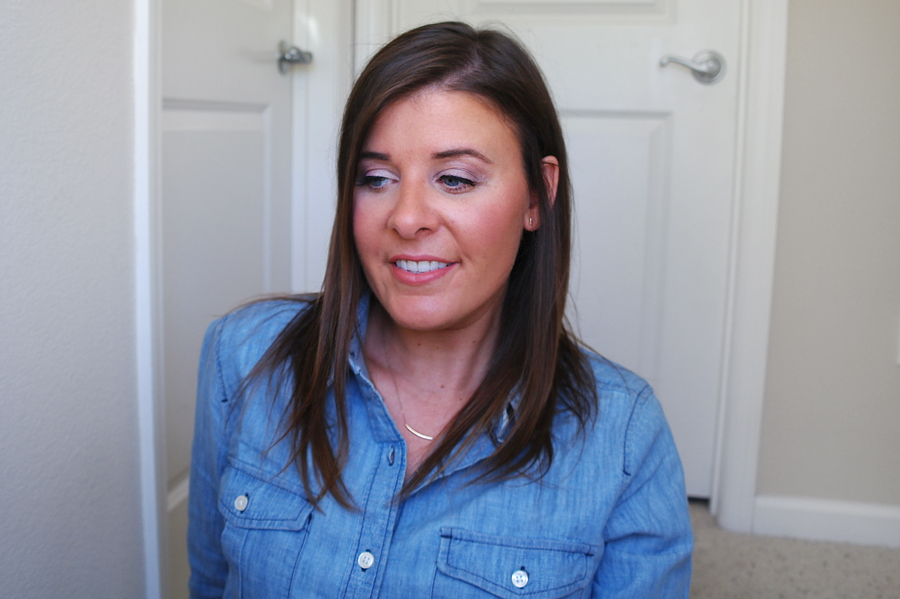 An easy everyday makeup look using some of my favourite products. This is a little different than the step-by-steps I normally do when I post a tutorial, but I thought most know how to achieve the complexion look. So I thought I'd go more into detail with the eyes. Â 
A few weeks ago I received a PR parcel from bareMinerals which contained two eyeshadow palettes. They're new, and this one above is called bareminerals bare sensuals eyeshadow palette. Not many palettes appeal to me, and truthfully I think this is the first time I wore eyeshadow in 2017 itself.
Here's everything I used for the look. For my complexion I used a mix of two foundations since I felt the skin match for both foundations by themselves weren't quite as a good match as two mixed. 
The Look:
Estee Lauder Double Wear in 3W1 +Â Burberry Cashmere Foundation in Honey
Cle de Peau concealer in beige (not shown)
BECCA Cosmetics sunlit bronzer in Bronzed Bondi (see my review!)
BECCA Cosmetics Blushes in Snapdragon and Flowerchild (mixed together)
Urban Decay Primer Potion in Fix
bareMinerals bare Sensuals eyeshadow palette
Bobbi Brown Art Stick Liquid Lip in Honey Bare (see my review!)
It Cosmetics mascara
Burberry Effortless Liquid Liner
Anastasia brow products (unknown name!)
Before starting on the eyeshadow I prepped my eyelids (so the shadow would stand out more, and last all day) with the Urban Decay primer potion.
I used four shades from the palette, the selection is shown here:
I used Waltz all over the lid. Second colour was Shazam and I applied it over top of half of the Waltz shade. Mystify went into the outer eye area and a bit into the crease. To finalize the four shades and blend them seamlessly, I used lure into the crease.
I then reached for the Burberry Effortless eyeliner to polish off the eyeshadow look.
Add some It Cosmetics Superhero mascara to make those lashes long and luscious.
Finished off the look with my favourite lip product (and colour) of the season – the Bobbi Brown Art Stick Liquid Lip in Honey Bare. It's SO good. I brought it with me to my trip to Palo Alto, and also to Portland.
And this is the overall look. Pretty easy and natural looking too.