01. KIA CADENZA PROGRAM|
[Disclaimer: This was a sponsored campaign with Kia #ad #Cadenza17] Yesterday I took an at-home test drive in a second gen in the new 2017 Kia Cadenza. A luxury Kia at that! A trained Kia representative literally came to my front door, rang the bell (Alfie went wild as you'd expect) and off we went exploring in San Jose for 90 minutes! The last time I drove a Kia was around this time last year, it was the Sedona so although it was a bit fancy-pants too, it wasn't anything like the luxury of the Kia. I know I know! Kia + Luxury together doesn't really go together in my head either. But SO much has changed over the past decade with this brand, and trust me – it feels like you're sitting in a higher end name brand vehicle.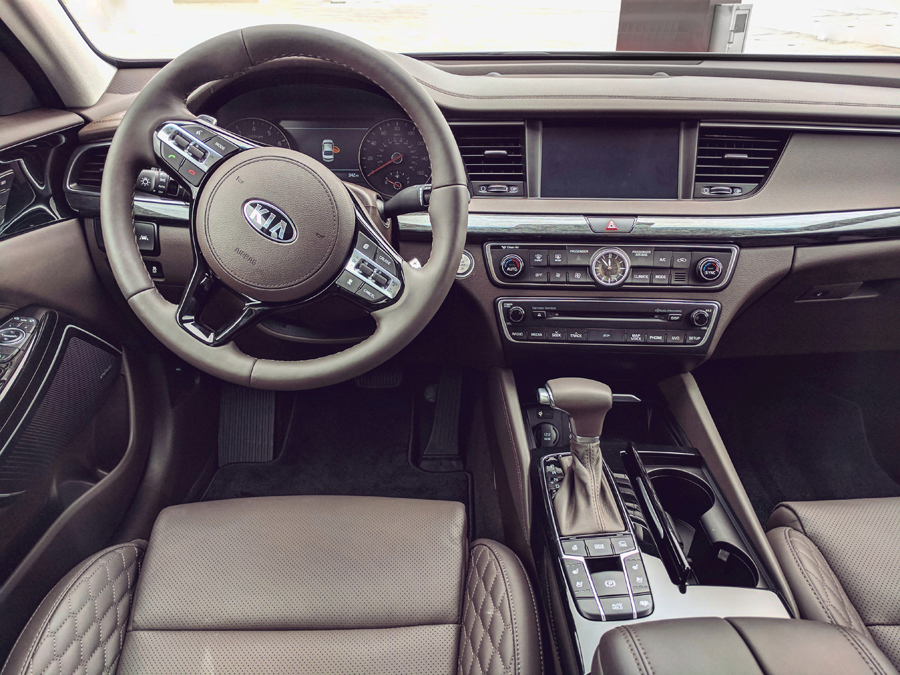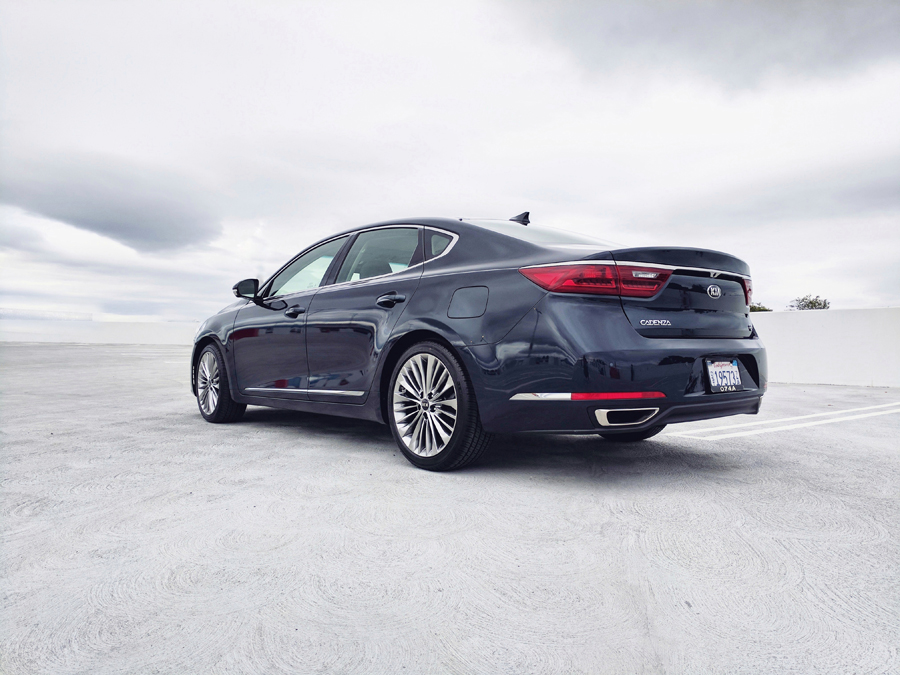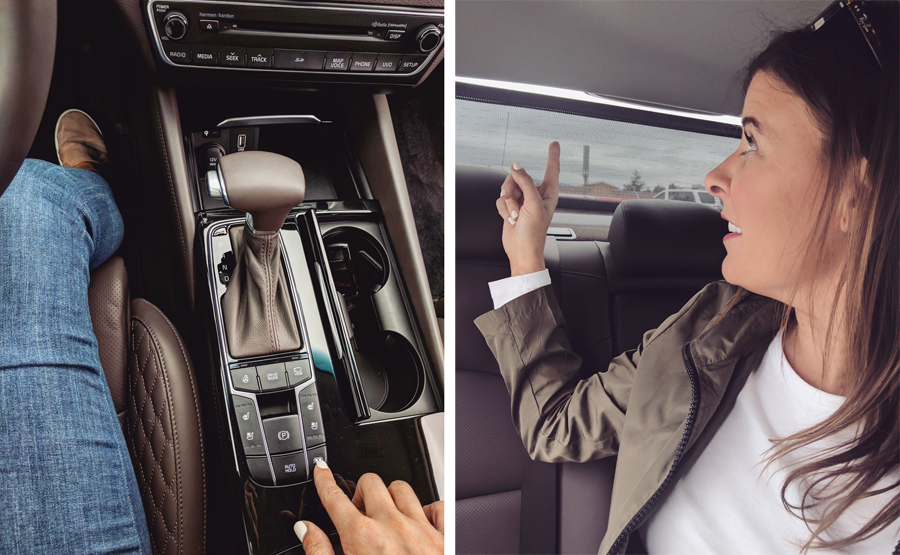 I kept saying "Oh whoa, cool" with the features that were shown to me. Too bright out your back windshield? No problem, hit the remote control on the center console and boom a little sun visor comes right up from the rear window and you have yourself a little less sun exposure. Wild right? I got it on video if you have IG stories and want to see it before it disappears (spiffykerms on Instagram).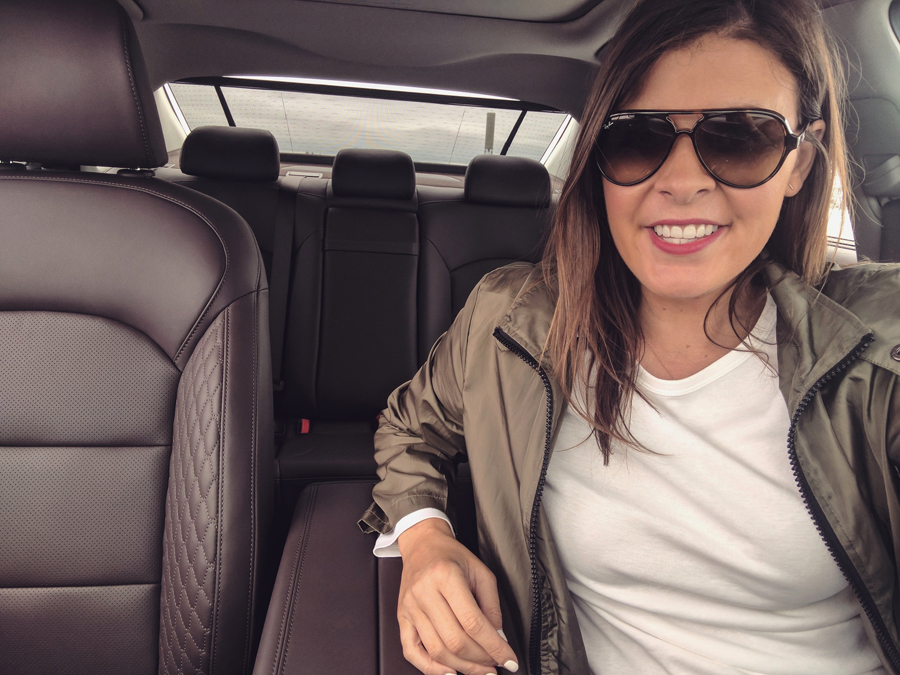 The at-home test drive is a unique experience that I've never really had before. I didn't feel pressured to talk about what other vehicles I was interested in, or whether or not I'm interested in purchasing said vehicle. I felt quite comfortable with it all, and even had a laugh or two as we were driving around the Bay Area. The at-home test drive is currently available in these cities: Atlanta, Boston, Chicago, Dallas, Houston, Miami, New York, San Francisco (Bay Area), and Washington DC. As for the dates you can choose this weekend or Friday June 16.
Perhaps you're in the market for a new vehicle and you're not sure what to narrow down. Don't want to be hoppin' all over the farm going from dealership to dealership – do the at-home test drive man! I bet it'd be incredibly quick and convenient for so many people and families. You can sign up for your own test drive here.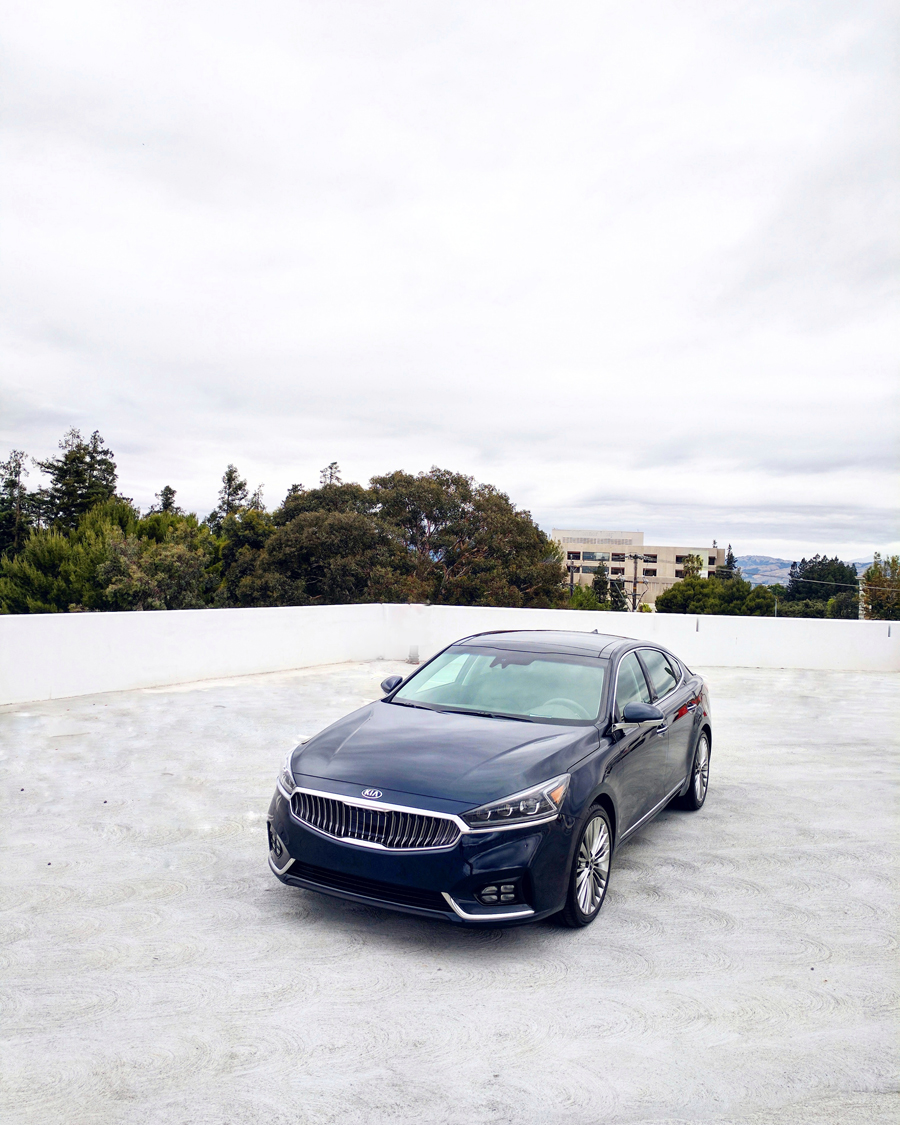 02. FATHERS DAY GIFT IDEAS|
Holy smokes, Father's Day is coming up quickly. I was at the mall a few days ago getting my wedding ring inspected (and they took it from me again to get 'fixed' – another story, another time, and yes I'm beyond angry) and I overheard a Mother and Daughter shopping for Father's Day presents. Last year for Christmas was the first one without my Daddio, but I have a brother and a lot of nephews! For the older boys and my Brother, I gifted them a Harry's razor set – and now Harry's Razors have come out with a Father's Day limited edition set which come with a little block-stand for the razor, extra razors, and . I think Harry's launched not too long ago, found 'em on Instagram (thanks to Target Does It Again), and have been purchasing them for myself ever since. I don't know why but it seems I can always get a closer and smoother shave with a men's razor. Plus, mine's orange and I kinda love it.
03. TRIP TO PORTLAND|
My trip to Portland with Heels and Wheels driving event, then spending time with my pal Megan was fantastic! I cannot wait to finished editing my photos of the second part of my trip, so I can post it up for yee guys asap. Let me tell ya one thing though, I definitely ate my entire few days through Portland. So many great places to eat, and excellent lattes. I swear it wasn't because I was on vacation-mode, but the lattes were truly the best I've had in my life. Portland, I'll be back for ya. 
04. MIZUNOS|
I'm still working with, and running in Mizuno's. These are the newest additions to my ever-growing running shoe collection, but they're still my favourite line of shoe at Mizuno, the Wave Rider's. These are perfect for the June Gloom weather as they're made of Gortex! 
05. DIY HAIR ELASTICS|
DIY hair elastics. I made them back in 2014, or 2015 and now I have no idea where the rest of the one's I made disappeared. I bought them on eBay this time as it was so much cheaper than the other website I used a few years ago. It's SO easy, literally cut to whatever length you want and bam, you got some swanky little hair ties. Just search for '5 yard fold over elastic', and I paid $3 + free shipping for these three bundles. :)Â