You might've seen from all the photos I tweeted, or on Instagram stories that I was in Portland Oregon last week with Heels and Wheels. My third time attending! I tell ya, third time's a charm hey? Just pinch me! It's such a privilege to get that invite to attend a driving event put off by women, for women. Just like other years, I was in the mix of many influential professionals from well-known magazines, and newspapers to bloggers like myself.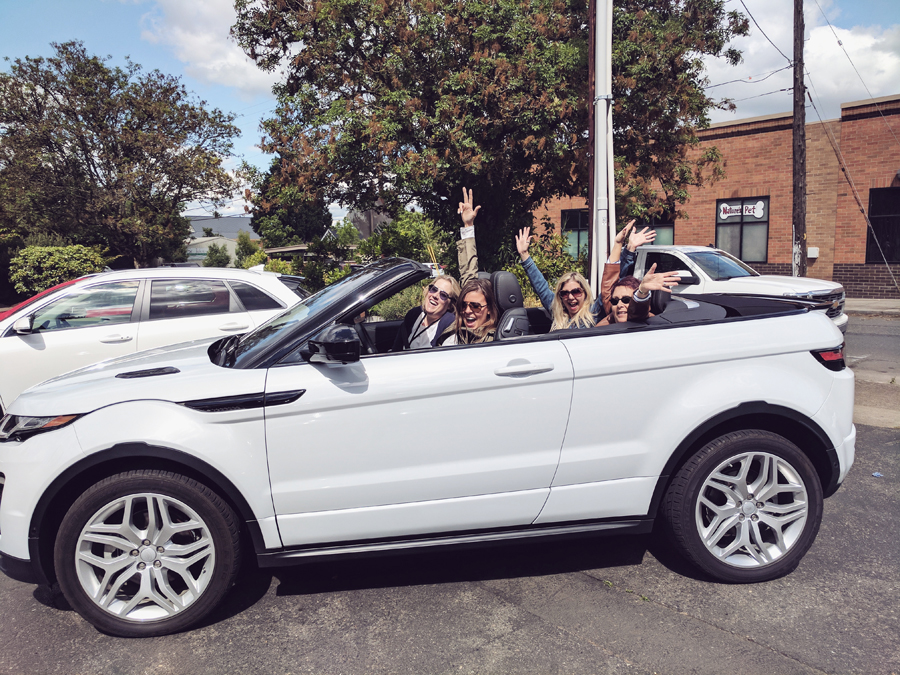 I know darn well Christine and her team at Overstreet Events pour their heart into the event each year, and each year gets better than the last. In 2015 it was the Palm Springs trip – I was invited to go in place of Jasmine to represent Simply Real Moms. 2016 was up in Bend Oregon, and now this year down the road from Bend, Portland!
This past year was quite different for me as the previous two I attended, it was in collaboration with one car manufacturer. This year, there was tons of vehicle brands ranging from Mazda to Aston Martin. WHICH I got to drive.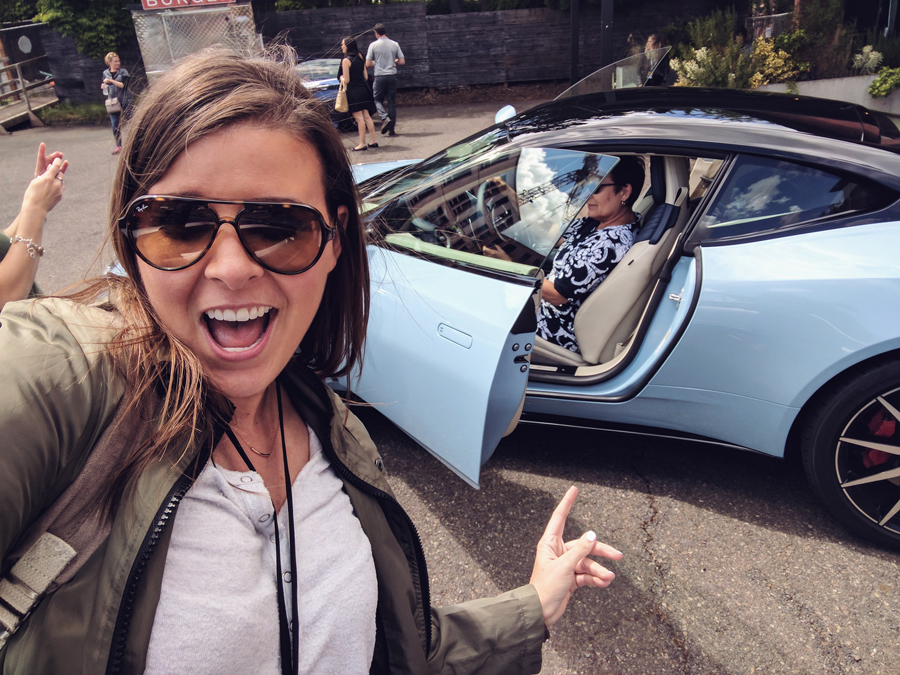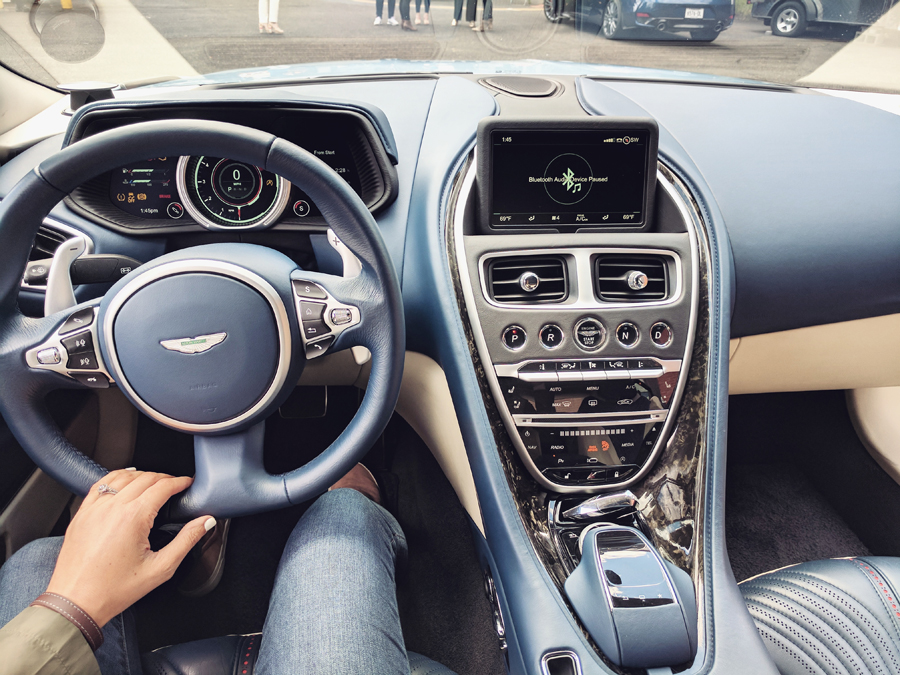 I flew into Portland pretty early as I knew my pal Megan and I could hang before going to the hotel to change for dinner and drinks with the Heels and Wheels crowd. Megan, Piper and I spent the day talking mostly, but exploring a few spots in Portland. We ate lunch at Cheese and Crack which, if you're a cheese lover you must go. I love snack plates, and I love cheese. A win win.
Hotel Lucia was my home for the next two nights, right in the core of the downtown area. The bed was massive (yes to sleeping sideways!) with beautiful old buildings outside my window for the view. It was grand.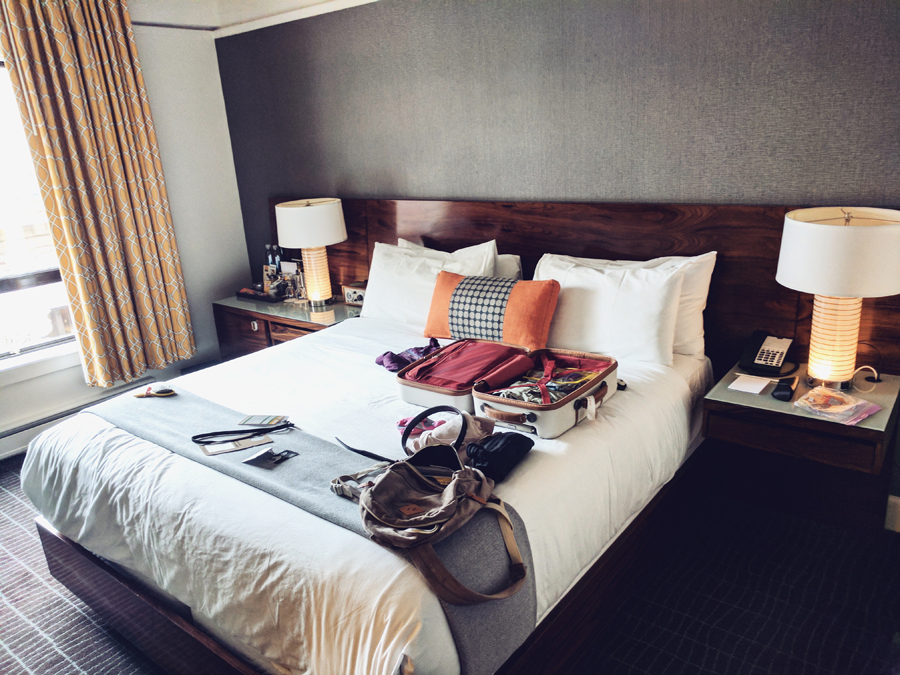 The excitement of the thoughts of our second day packed with driving had me up at the crack of dawn. I guess when you're with a great group of women who had you belly-laughing the entire night before definitely makes for a wonderful experience, getting you stoked for spending the day with them and the cars. I always look forward to seeing familiar faces at Heels and Wheels. It's really touching, as one of my buddies there even asked how my Mother was doing after she knew my Father had passed away. So although this is more of the lifestyle post rather than a car-reviewer post (and you know ya won't be gettin' car reviews here sure), I do love the event, and enjoyed meeting the new-to-me faces this year.
You know the driving day was my favourite. Look at the lineup of vehicles. So many choices!
I first hopped into the Mazda CX5 as I knew how familiar it would be, considering I drive Mazda's regularly and I own one. I didn't stop to take photos while we were driving because I wanted to connect with the women I was driving with, chat with them, and plus there was a professional photographer on site snappin' photos of us driving too.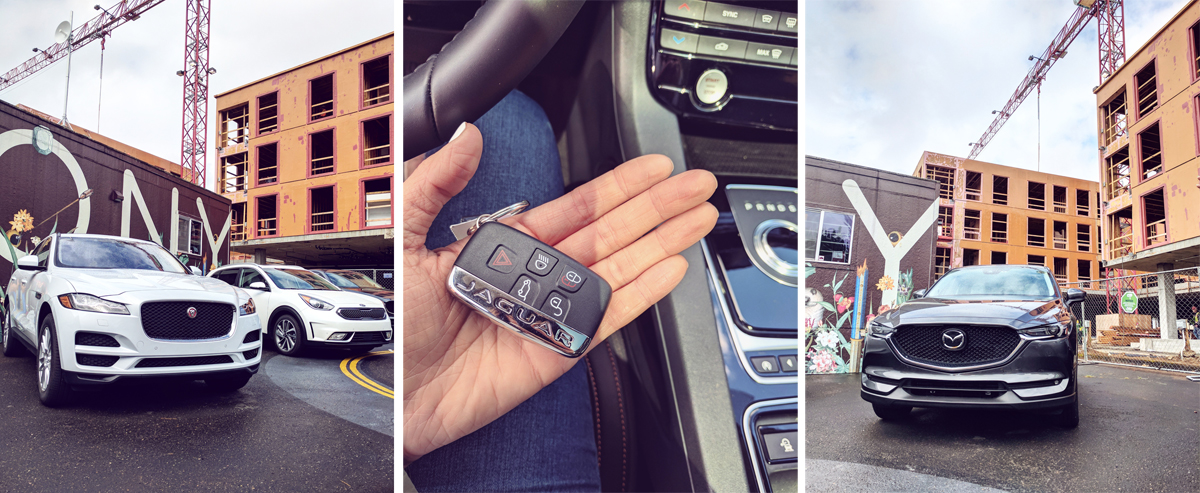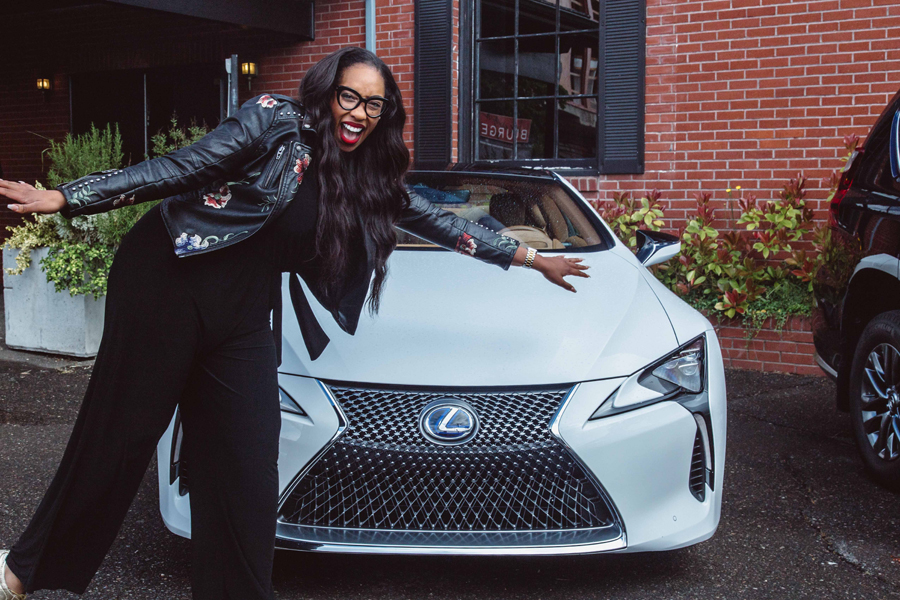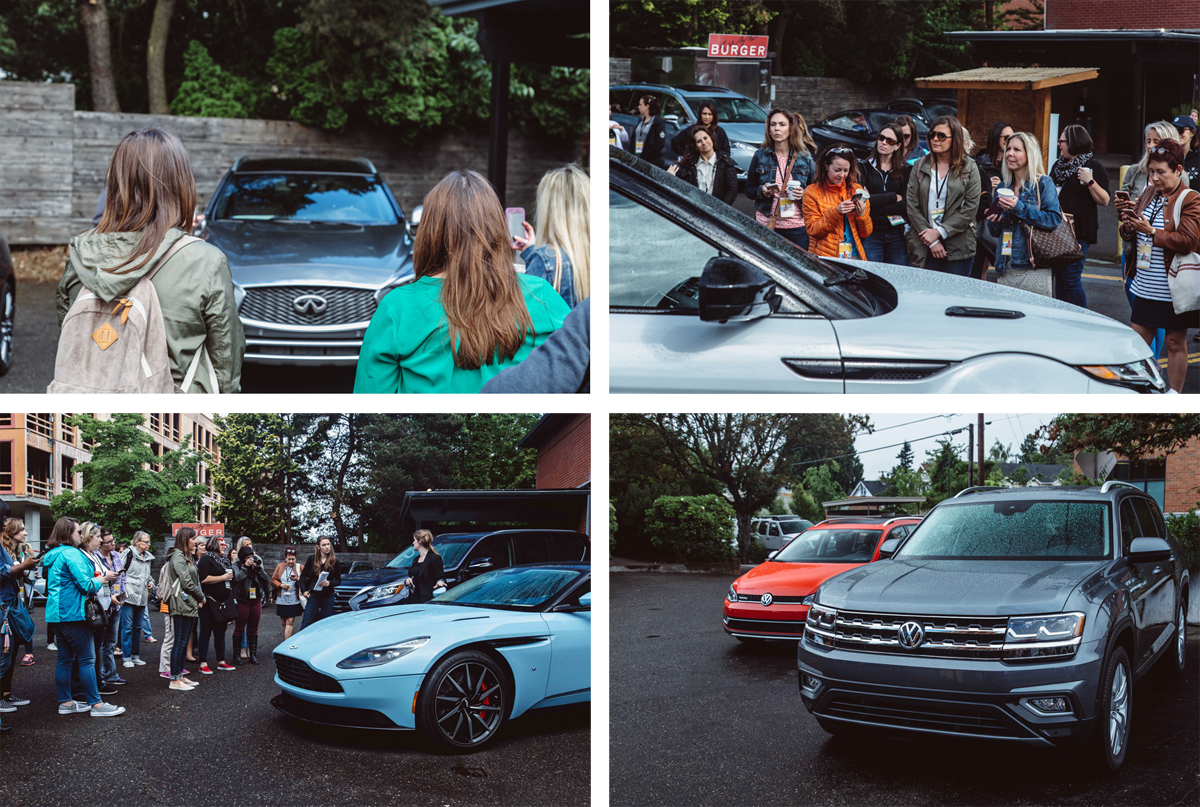 Jaguar F-Type was another vehicle I hopped into with my writer-friend Nicole.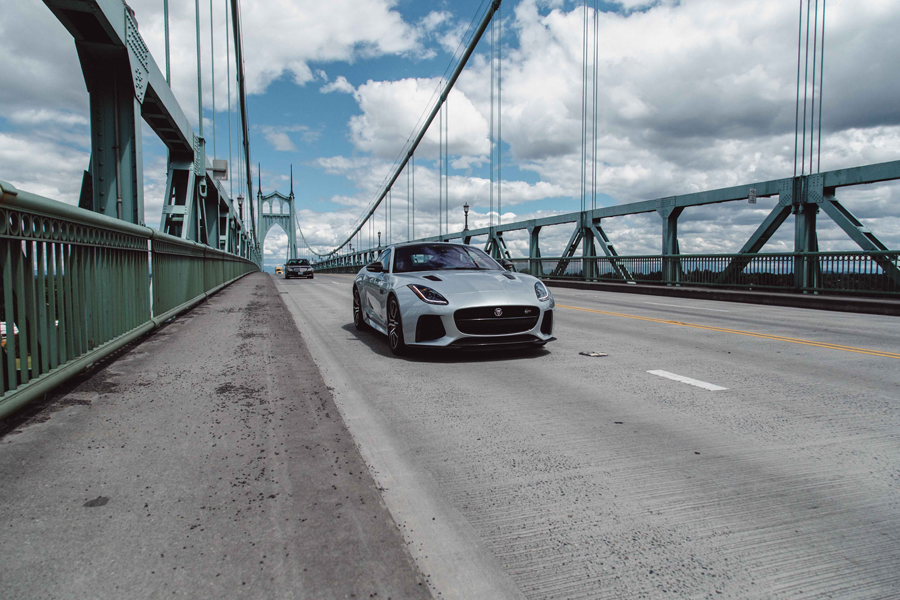 I feel confident and comfortable driving with her as she knows so much more about cars than I do. It was a tiny sports car, that, oh you know cost over a $100 grand. We had a driving route we followed that went through gorgeous winding country roads. Nicole pressed a button for me while I was driving the Jag (ha, we're on a short-name basis now… 'the jag') that when I let up on the gas, it made a bubbling gurgle noise and I couldn't get enough of it and every time I did it, I started giggling.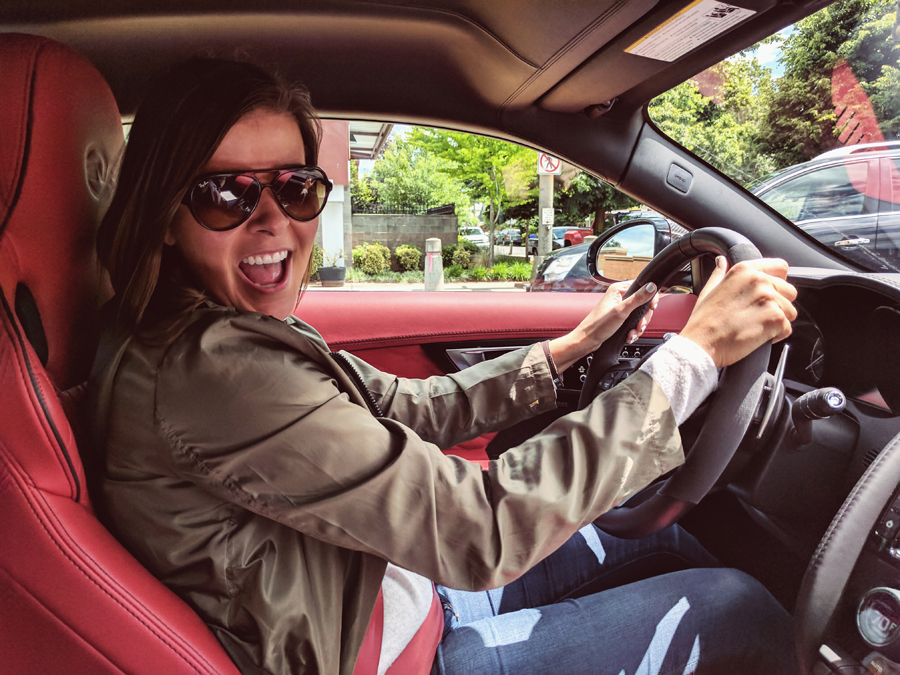 The roof was down on the Range Rover Evoke for part of the day, and we took it for a spin down one of the Portland bridges, blasted the tunes Build Me Up Buttercup and sang our heart out, see the video of it here. It was my favourite part of the trip.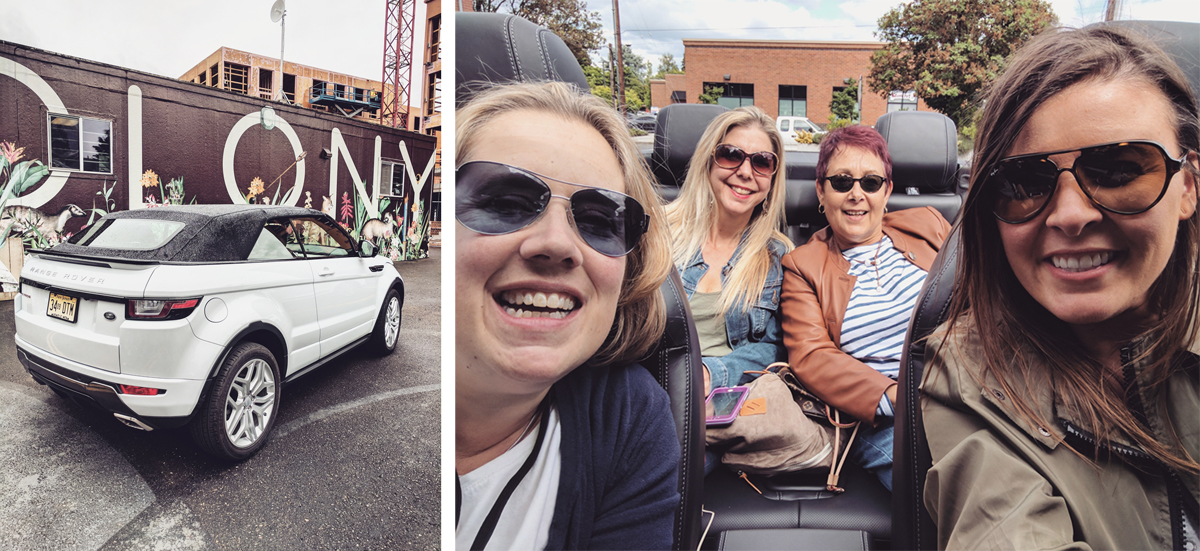 Behind-the-scenes, trading business cards with Rene. She had new ones! I wanted some :)
Of course you know I wanted to step in the Aston Martin and drive that beauty. Valentine was the Aston Martin rep (I know, isn't her name awesome?) and thought I was the most enthusiastic person there. OF COURSE I WAS. It's a James-Freaking-Bond car. I mean I rarely see Aston Martin's on the road, let alone sit in the drivers seat and DRIVE ONE. I'm still ecstatic over it. Truly a once in a lifetime experience. Meet, the Aston Martin DB11 (with me giggling off to the side about to sit in it for the first time).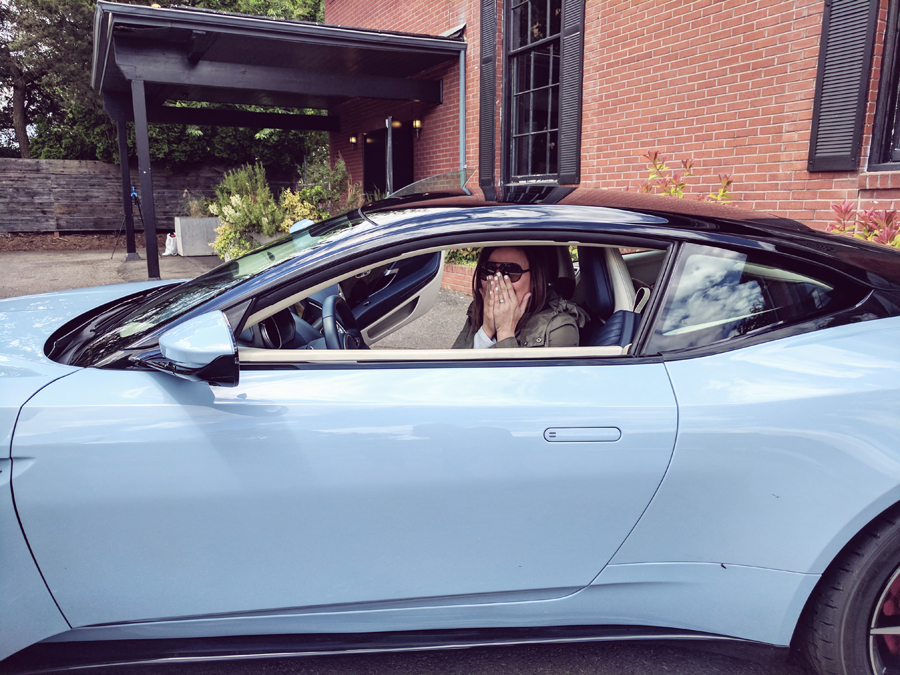 Would you believe me if I said I had to sit in the drivers seat for a few minutes to stop my hands from shaking? I guess I was nervous to drive it. Oh I don't know, maybe because it was $230,000? It was explained to me that the Aston Martin was a gentleman's car, and that it was. It drove smoothly, wasn't difficult to drive, it was comfortable, and exudes pure luxury. I mean the tick-tocker doesn't even sound like a tick-tocker! I had the indicator turned on, and asked Valentine "something's wrong, what's that knocking noise?". Unbelievable.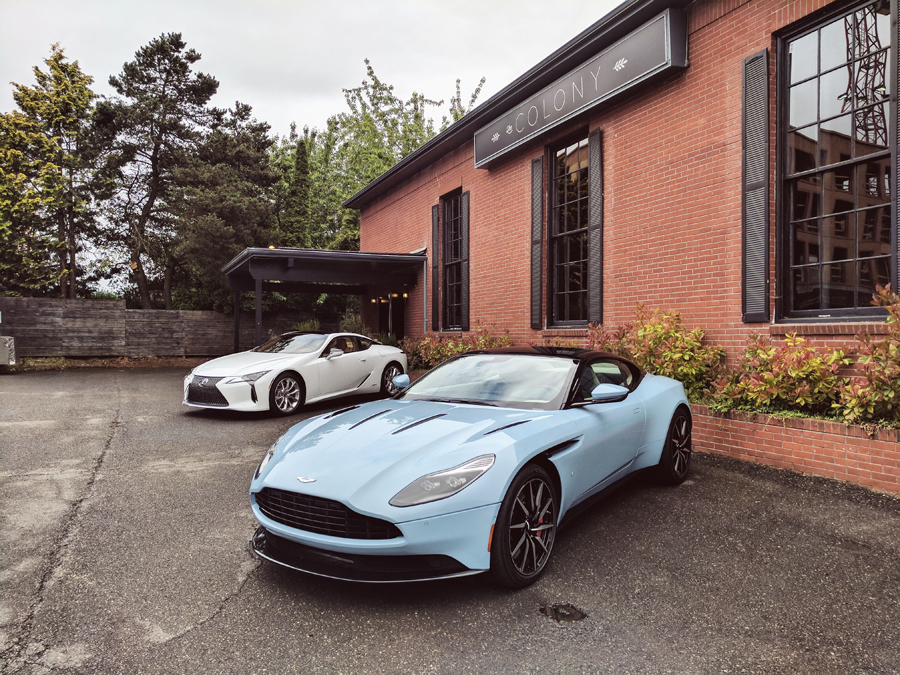 Blue everything. The blue exterior paint on the Aston Martin is made from shards of glass to give that extra sparkle, and takes 50+ hours to apply.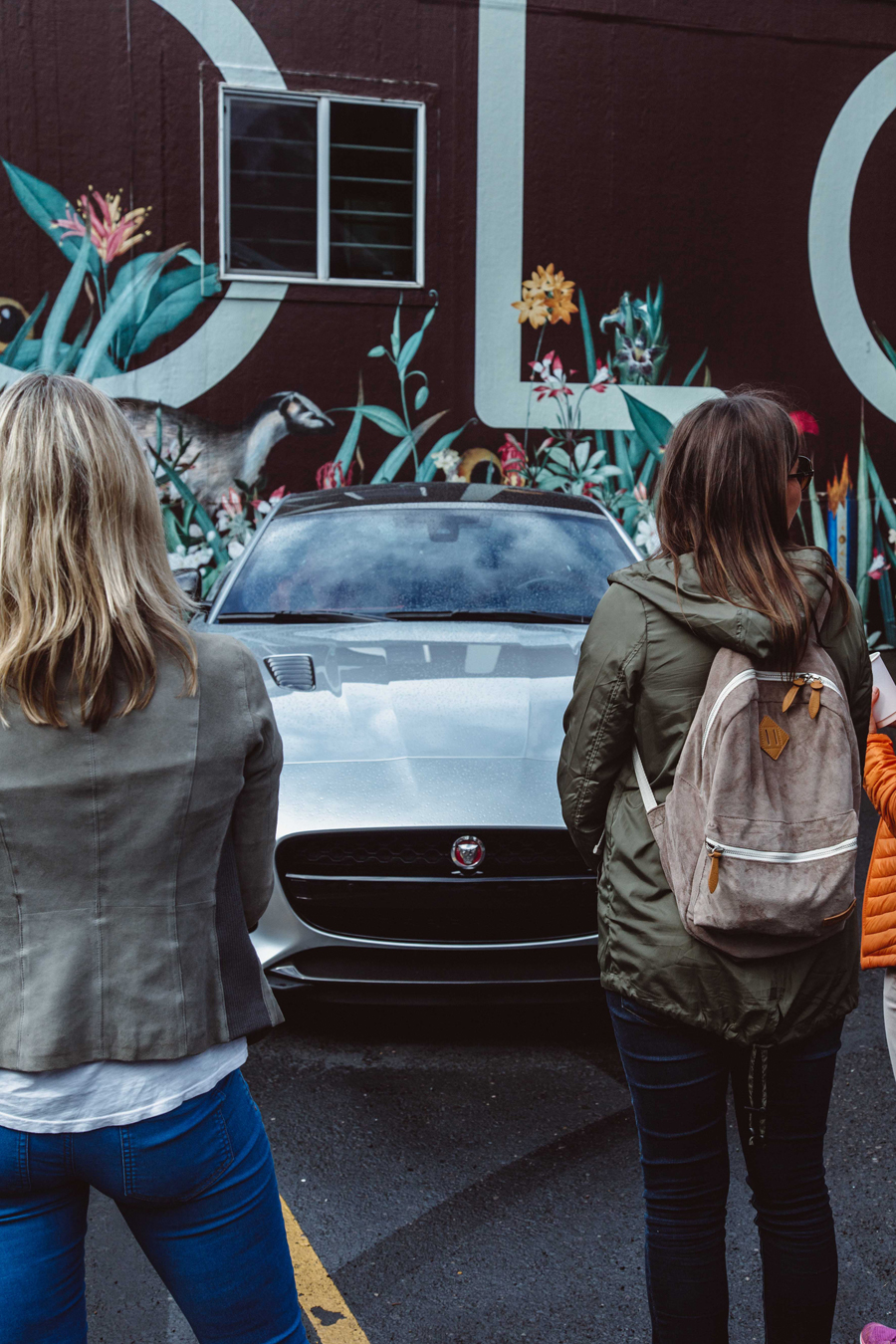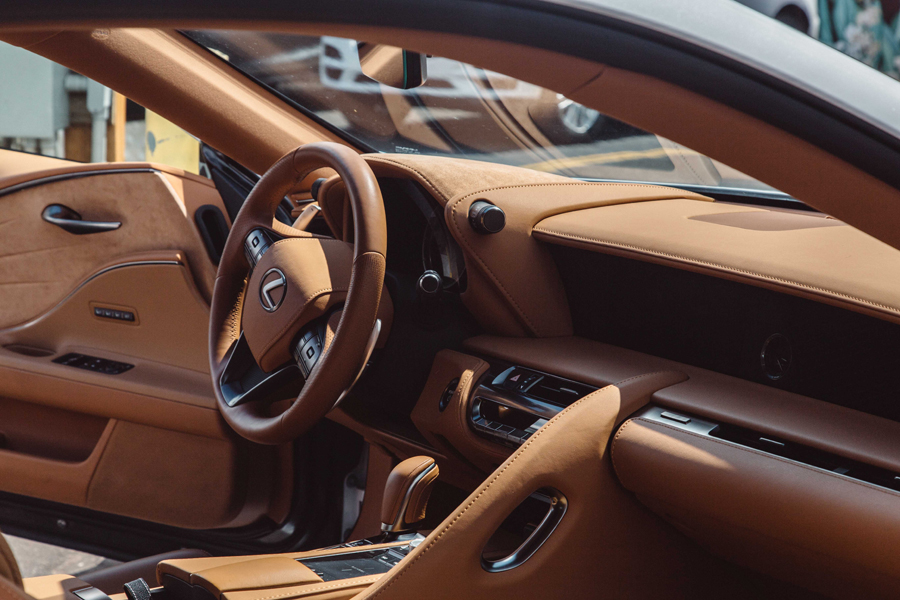 As always, I had an excellent time with the women at Heels and Wheels this year. Truly — thank you so much to Christine and Overstreet Events for inviting me again, it's such a privilege. You know I had a blast as I couldn't wipe that smile off my face while I was there :)