Photos marked with an * were professional photos from the event. 
I'm sure you've all been wondering how the whole Palm Springs trip came about, and how it all went down!
I have to tell you, this little Canadian was excited to hop on an airplane and head down south where the palm trees are taller, and the weather it hotter. Giving my praise and appreciation to Jasmine of Simply Real Moms to trust someone she's never met, to represent her and her brand for an entire event.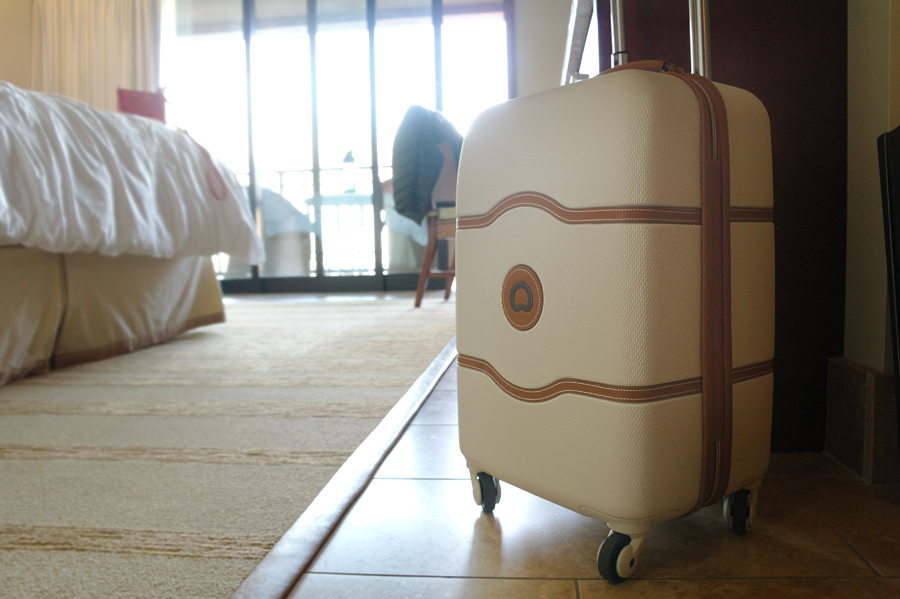 I packed my Delsey luggage to go on its second airplane ride (my husband used it first to go back to Canada for a few days), and surprisingly it received a lot of attention. Four different people came up to me to compliment the suitcase!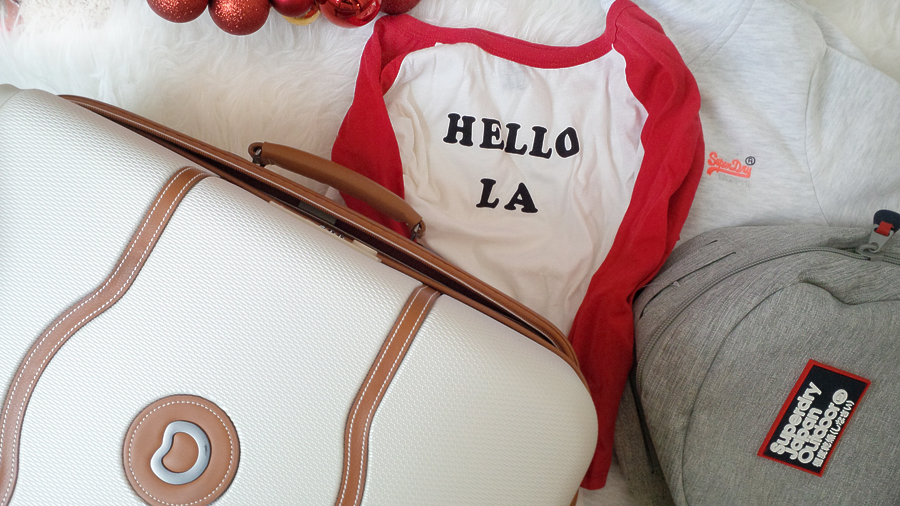 Wore a silly Hello LA tee, and layered my Superdry hoodie over top for extra warmth, since no matter the temperature I seem to have a constant chill.
When I first arrived to the Ritz Carlton, Rancho Mirage in Palm Springs I paired up with Melanie the first afternoon to drive in this Lexus RC F 2 door coupe right before we got ready for the presentation and supper.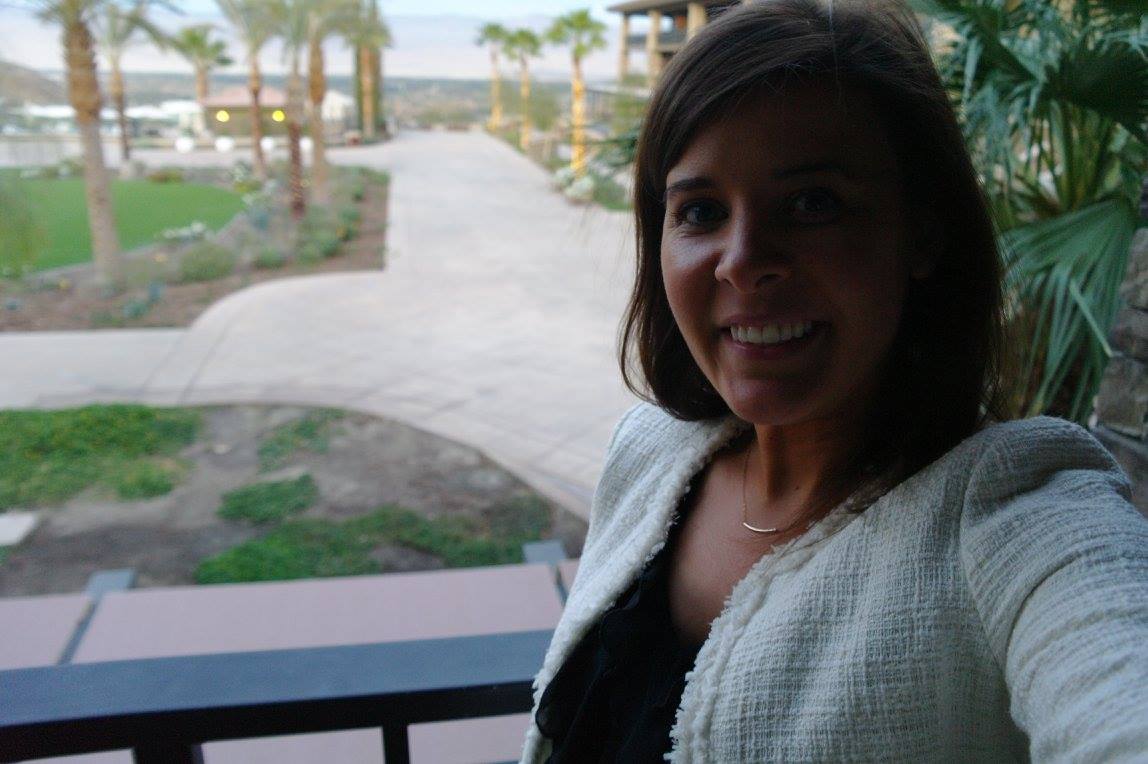 View from my room!
As I stated on Simply Real Mom's blog post (read my article here), we all (bloggers, influencers and car enthusiasts) gathered for an all women's Lexus Performance Driving experience in the Lexus F-Sport vehicles (the RC F coupe, and GS F sedan) on the Chuckwalla Valley Raceway.
But before the adrenaline rush of driving on a track in the desert happened, there was a presentation showing us some behind-the-scenes happening at Lexus. They're actually coming out with a designer line of women's clothing for their associates to wear, to feel more stylish in, rather than wearing polo shirts to work all the time. The professional photographer snapped this one below*.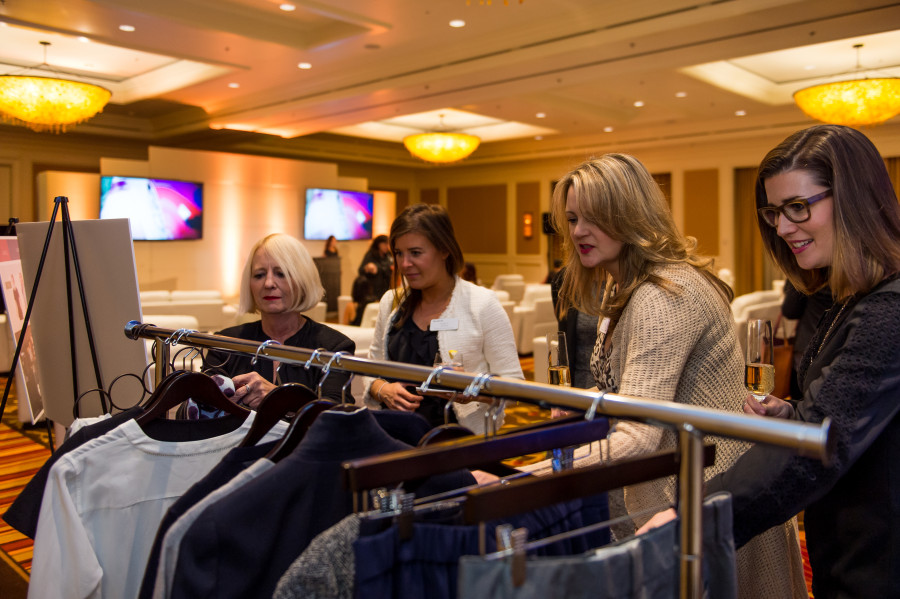 And just outside the presentation room, there was this gorgeous Lexus LFA.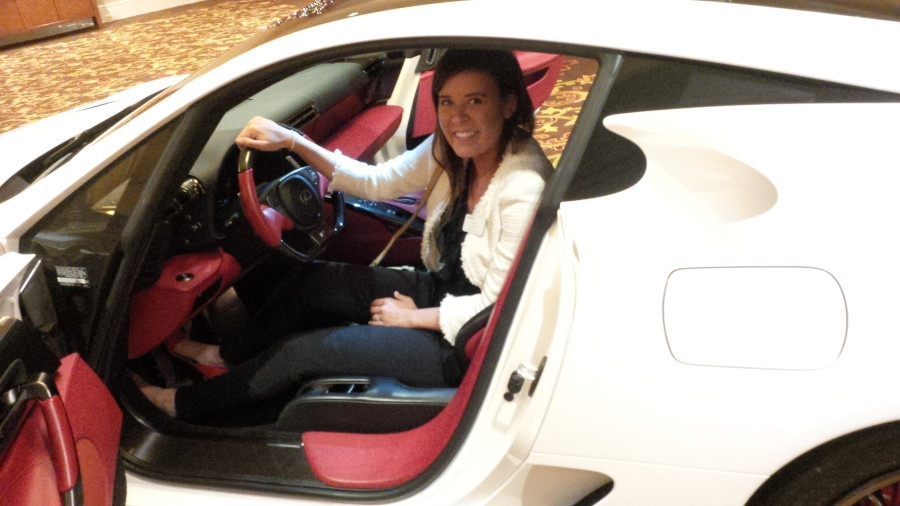 It's my husband's favourite car, and as soon as I sent him this photo of me sitting in it, I knew immediately what his reaction would be: jaw dropping emoji's flooding through. It's a $500,000 car, made almost all out of carbon fiber and only 500 of them available in the WORLD. My husband and I visited a Lexus dealership with an LFA in the showroom in Canada when we lived there, but we weren't allowed to sit in it. Just look. So sitting in it this time, was pretty incredible. Now you see why I mentioned the jaw dropping emojis? Lol.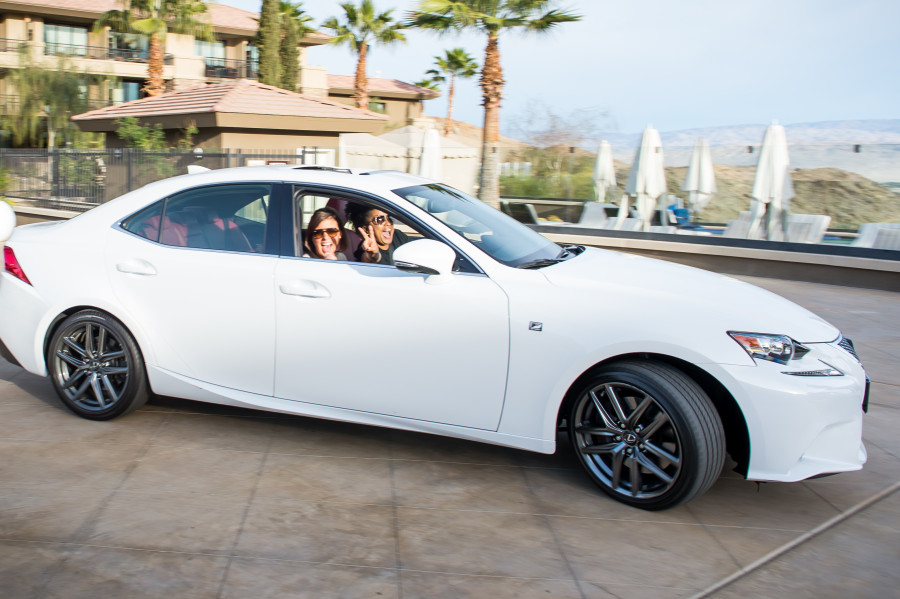 The next morning we were instructed to follow the Lexus GPS and drive out 70 miles east to the racetrack. Rene from Good Enough Mother, and I getting ready to hit the road!*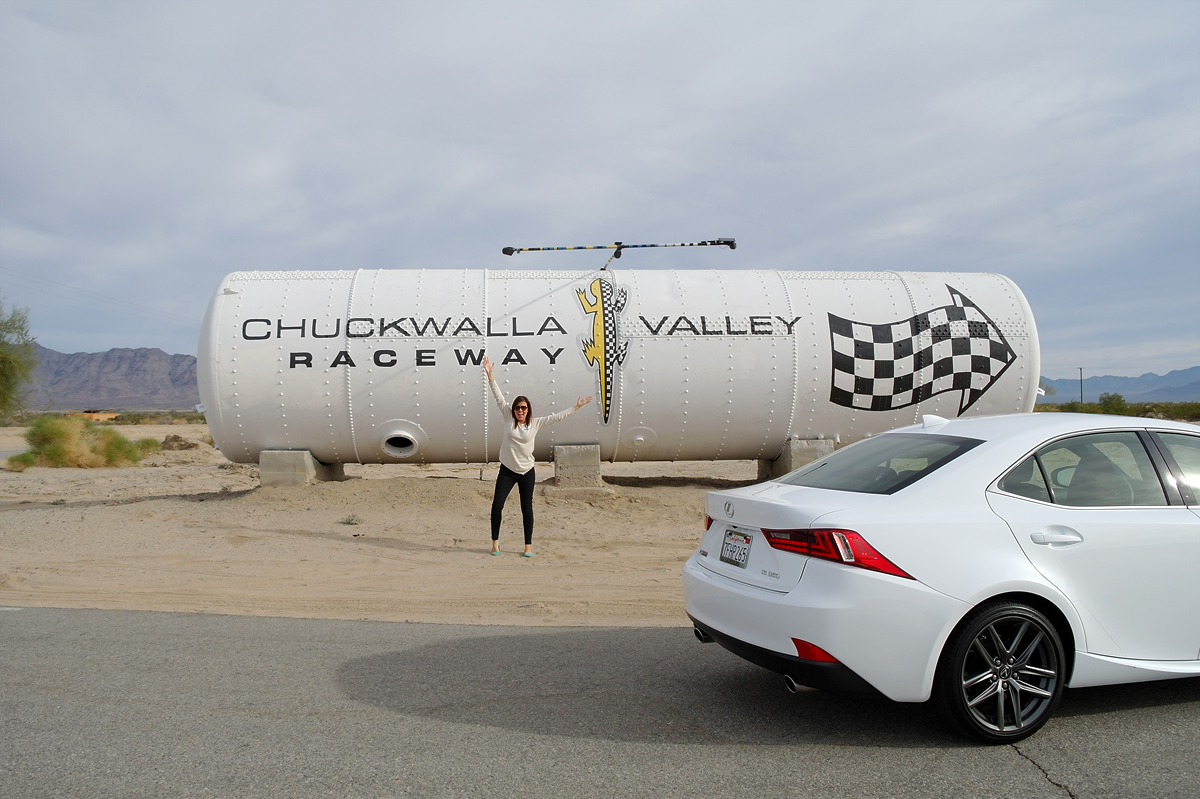 Everyone teamed up in two's to drive 70 miles to Chuckwalla Valley Raceway. Rene and I ended up taking the IS 250 out and once we got to the track, we had to do those obligatory photos. You know it!!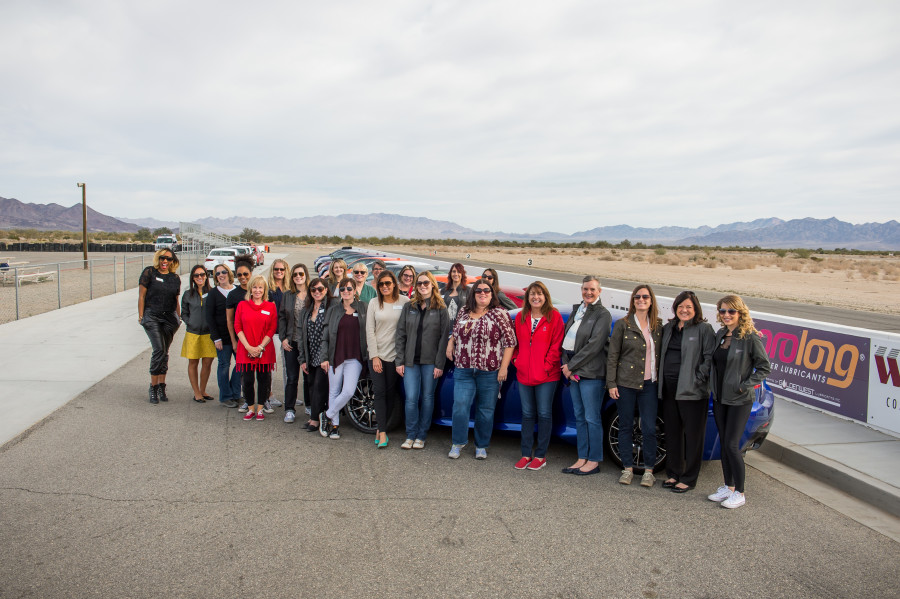 The Heels + Wheels ladies lined up ready to drive*
Two types of the Lexus F sport vehicles, the Lexus RC F coupe, and GS F sedan were just waiting for us to take them out for a spin on the track. But firstly, everyone needed to learn how to drive on the track properly, and efficiently so professional driving instructors took us all under their wings and showed us the ropes roads. I don't know much about cars to be honest, but I do know I love to drive them. So hearing that the Lexus F-brand vehicles are the highest Lexus performing vehicles allowed on roads! Nuts, and so awesome at the same time.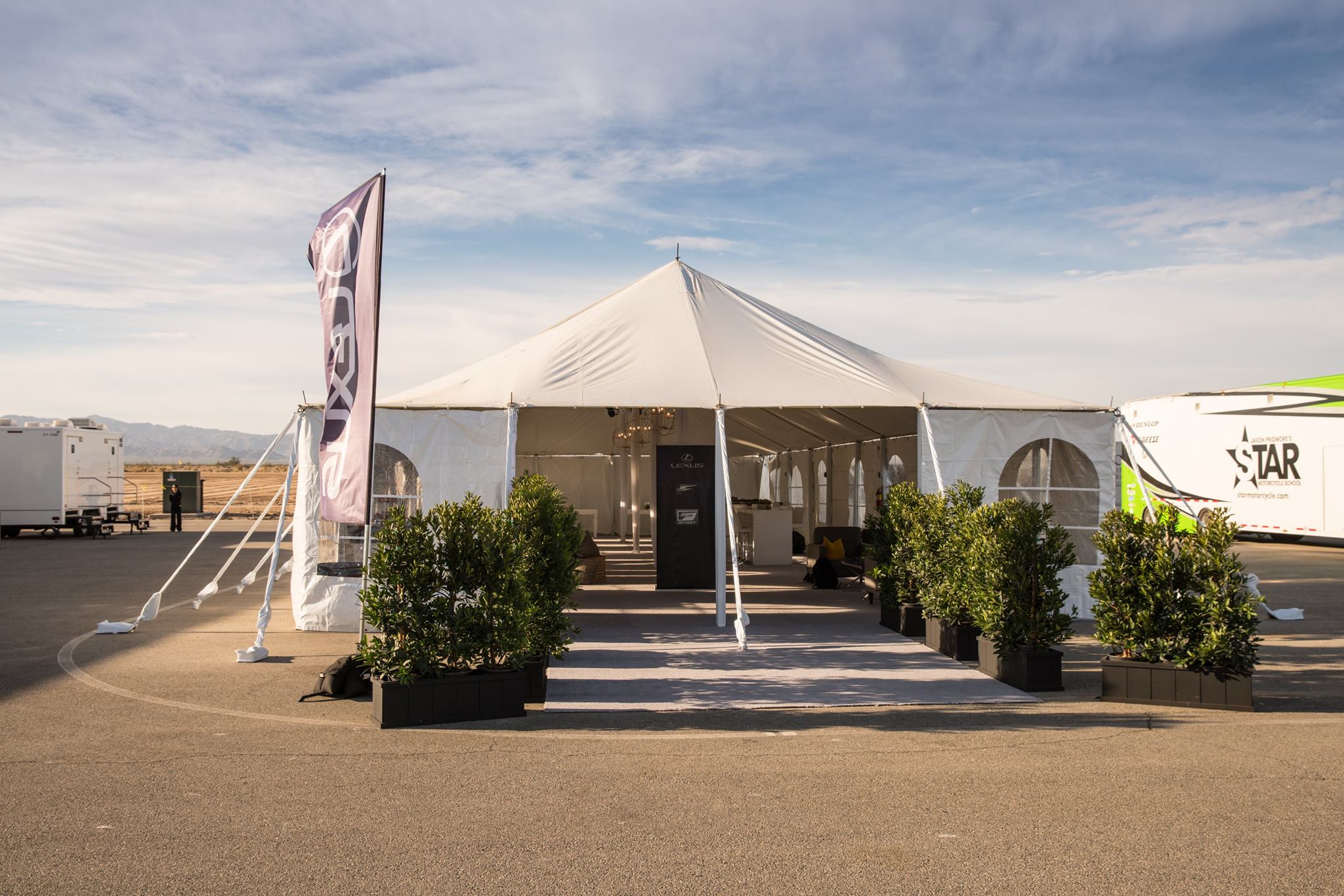 Lexus lunch tent*
Lunch was served, and we all gathered in for a buffet style feast — everything tasted excellent and was top notch. Though, I must admit I wolfed down my lunch in order to get more track-time in under my belt. You couldn't hold me back! I wanted to learn everything I could, not to mention I have the need for speed.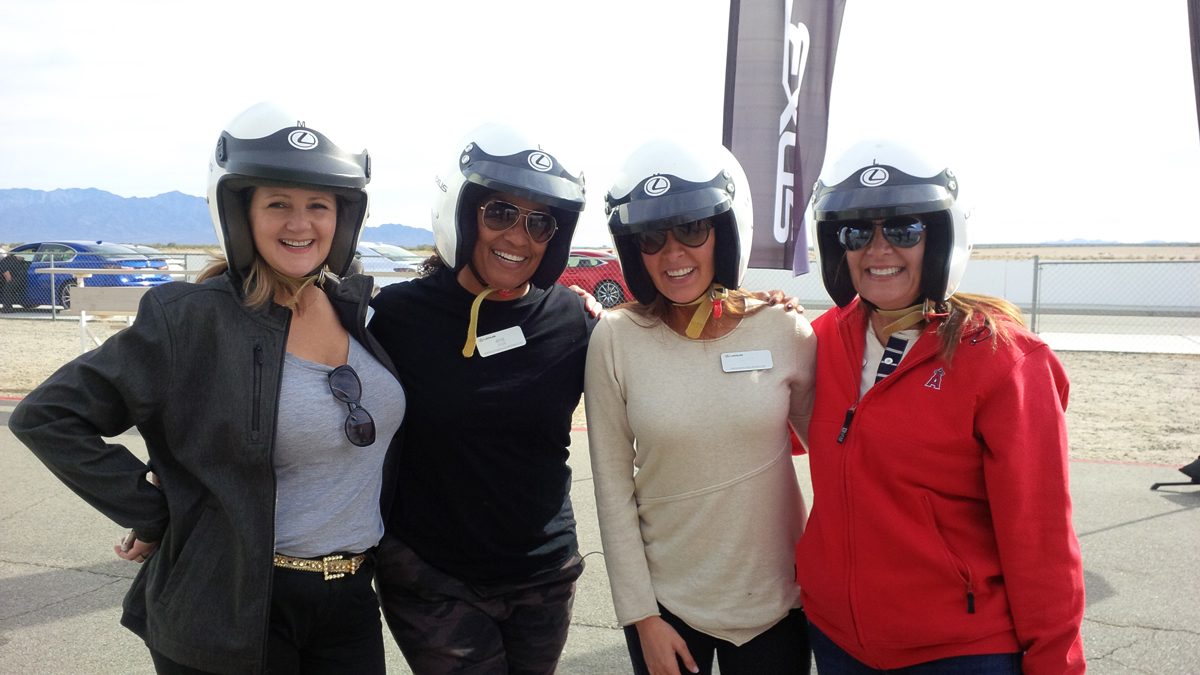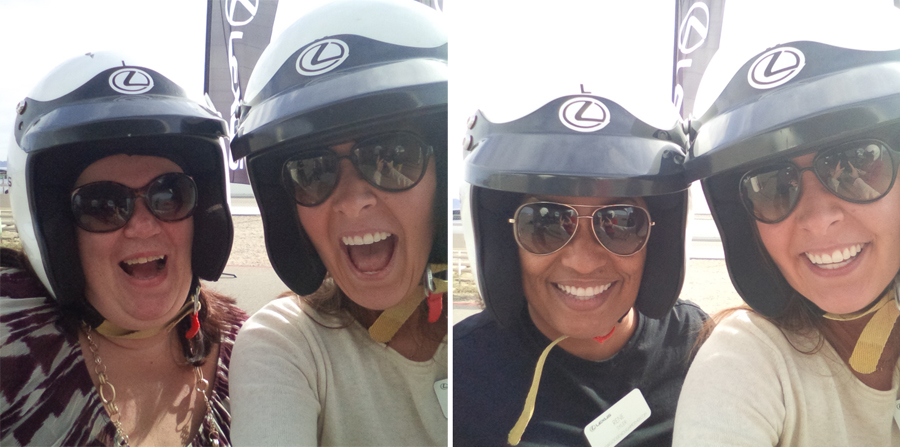 Each loop I went out on, on the Chuckwalla Valley Raceway, I requested a professional driving instructor to come with me. I wanted to learn as much as I could, as I drove. Jeff was my favourite instructor, as he had some excellent tips to fine tune my driving, not for the track racing, but for the regular streets too. Not to mention the fact, because when with someone I could play a little harder and push the pedal to the metal when I knew there was someone telling me that I could giv'er on the straight-aways. I'm not-so-surprised that I've been told I was a confident driver. I suppose it's all the Canadian winters I've driven in since moving to California, knowing exactly when to let off the throttle if I was going in for a too steep of a turn.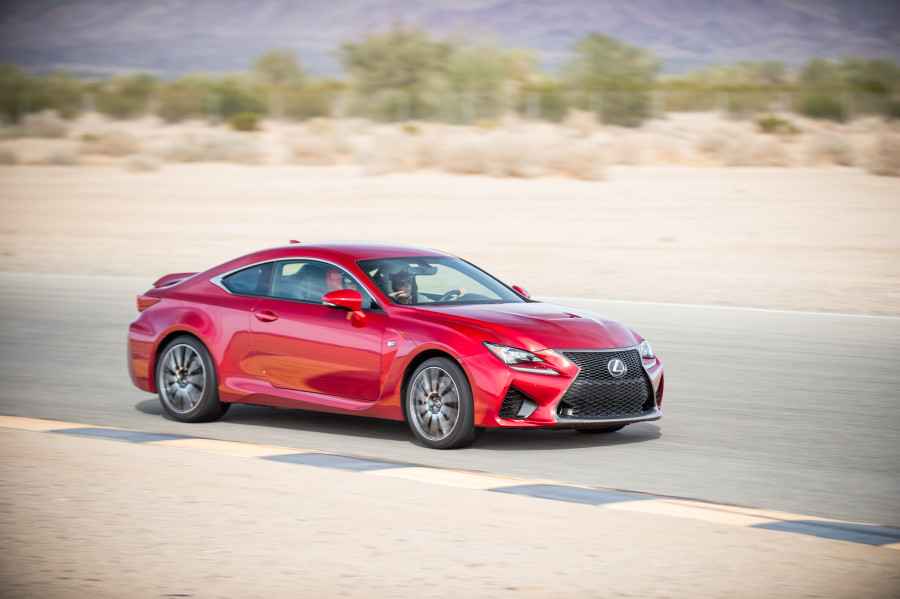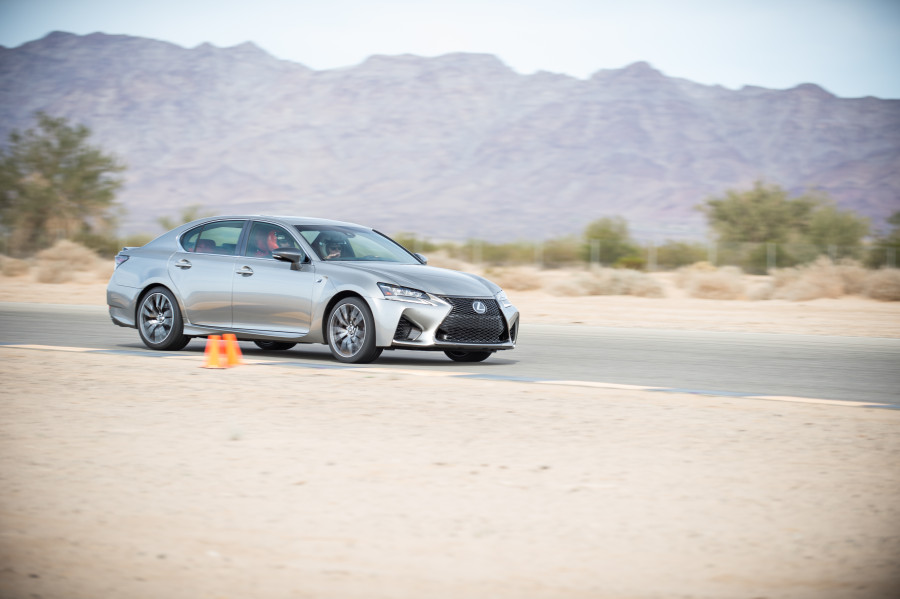 A couple of photos of me in the RC F, and GS FÂ out on the track!! *
Lexus, I gotta say you make some exceptional vehicles. It was definitely a spirited driving experience out on Chuckwalla last week. The F-Brand sport vehicles certainly hug your curves while hugging the turns and bends in the road, and what fun it is to drive. I felt confident in the cars ability to make each turn without thinking of its lack of performance.
My adrenaline rush is coming back through my hands, reliving the moment as I type this out. I mean, can we do it all over again? I'm ready for it!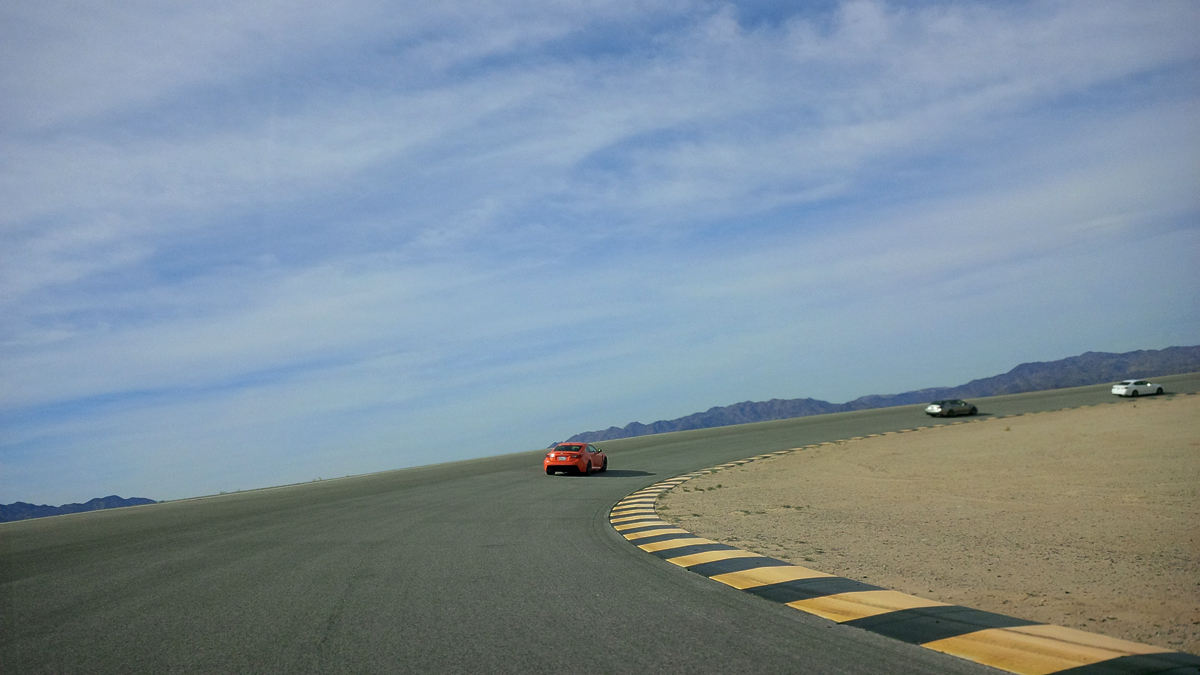 Couldn't wipe that smile off my face even leaving the Ritz Carlton in Palm Springs. But don't be fooled by my grin. I was sad to leave, but happy that this experience happened, and I'm still on Cloud 9 you guys!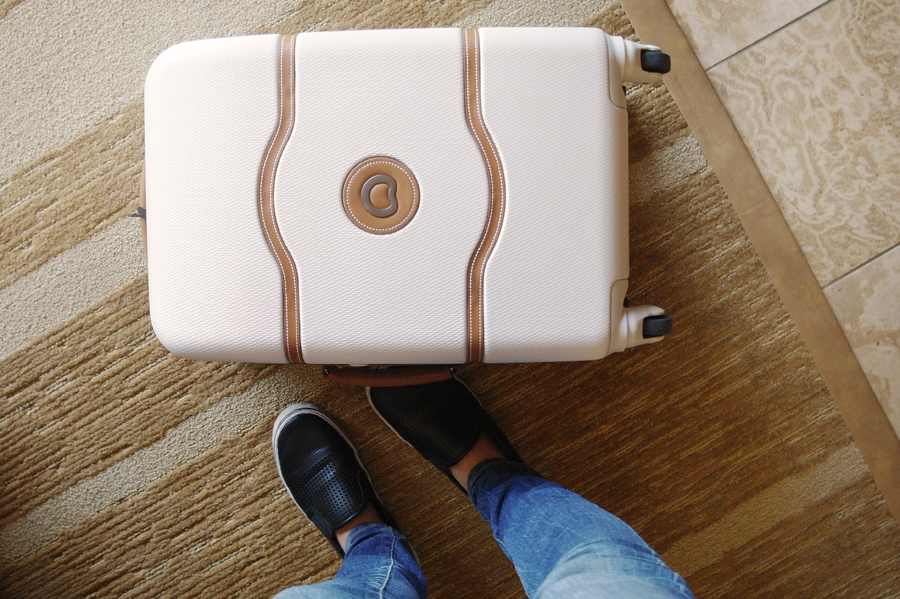 Don't forget to check out the videos I posted: Day 1, Day 2, and Day 3 on my YouTube channel.
Huge hugs and huge thanks to Jasmine for sending me to represent Simply Real Moms, and to Delsey luggage for supplying me with gorgeous luggage.