I suppose it's only appropriate I title making this Christmas a magical one, in Silicon Valley this year.
I keep reiterating this, but I feel the need to repeat it to get used to it actually happening. No snow, no Canada = a California Christmas. But that doesn't mean it can't be magical.
The husband, Alfie and I had a mini vacation last weekend and stayed at the fancy pants Fairmont San Jose hotel in the core of downtown San Jose, thanks to Team San Jose. Believe it or not there's plenty of winter actives to be had, despite it being in Sunny California. Especially at night with Christmas In The Park going on now until January, 2018. We just so happen to go every year as there's so much nightly entertainment while also enjoying those fun holiday themed refreshments. It's a well-loved tradition for the locals, and for us now too. You don't have to wait for sunset to go, though. Drop by Plaza de Cesar Chavez Park (S. Market Street, San Jose between San Carlos and San Fernando Streets) daily between 9:00am-Midnight to get your Christmas fill.
Our staycation evening started at Paesanos of Little Italy where we had supper.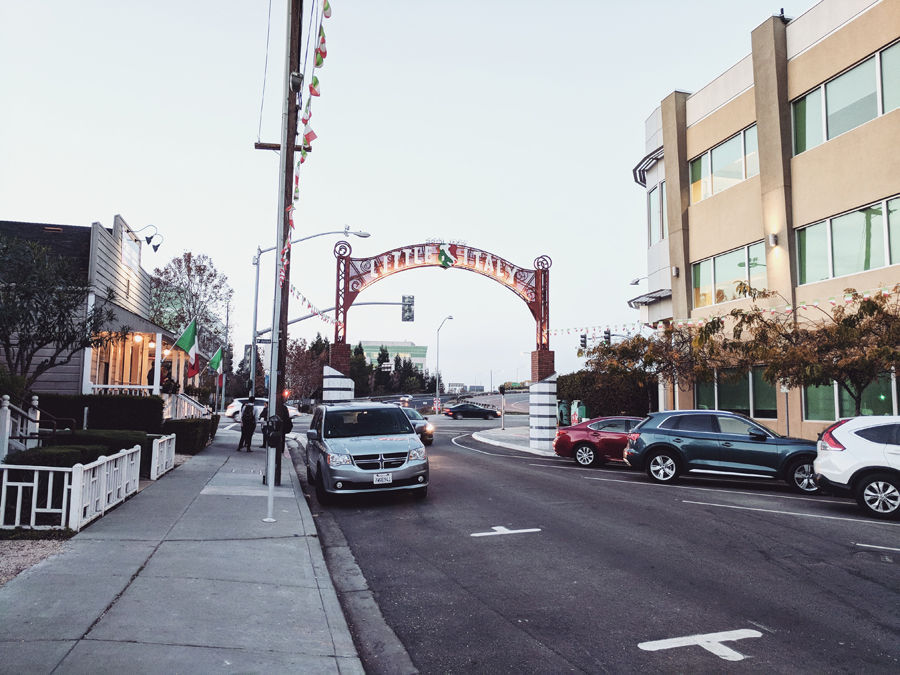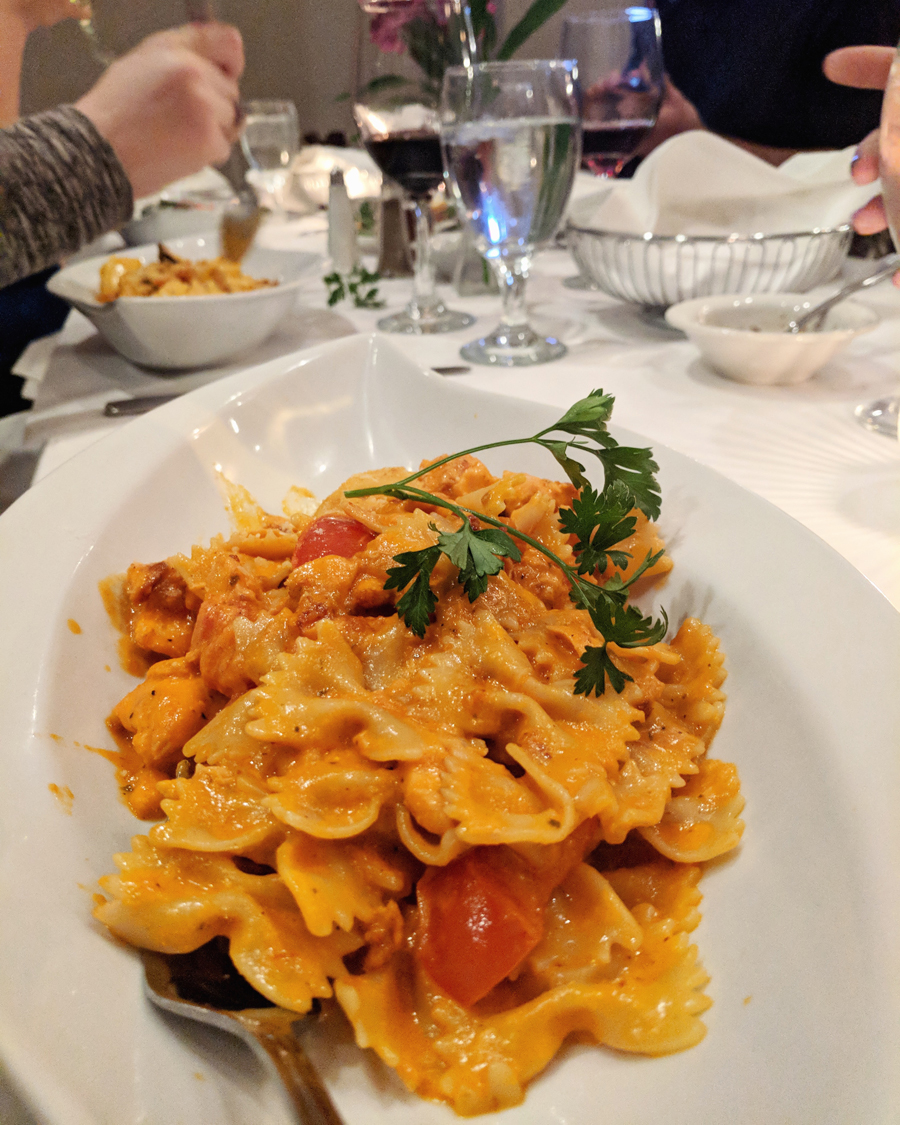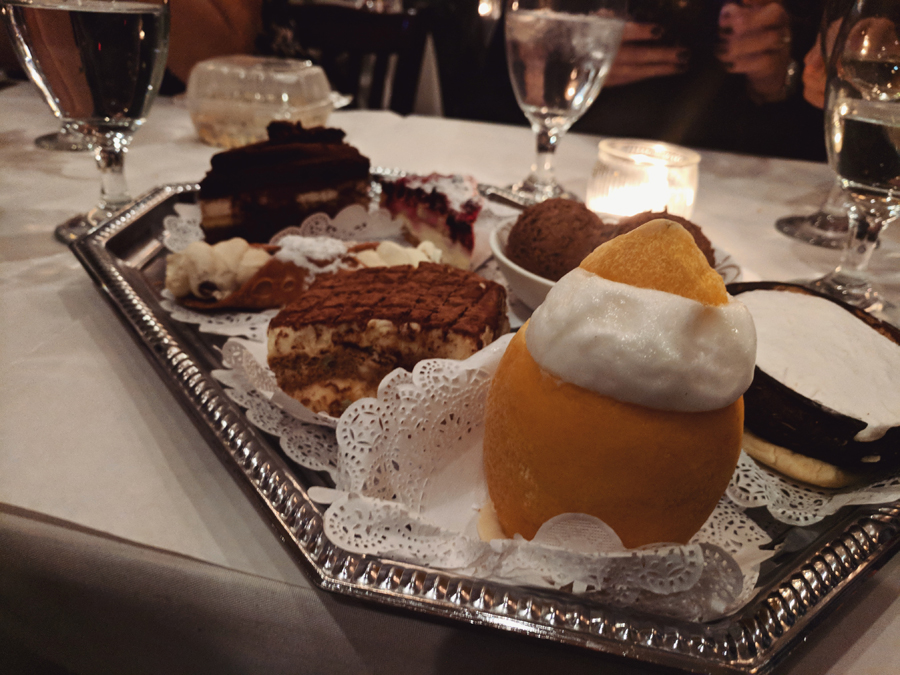 Can you believe — although I love pasta, I have not yet been to Little Italy, San Jose? Jeeze! Mistake on my part. Either way, I ate my entire meal (lol you proud of me?) even though baby spiffykerms doesn't allow me to eat large meals anymore. It was too good I could not not finish it, you know? The place was bouncin' too, by the time we ordered our meals, every single table was filled.
The fun didn't stop with us stuffing our face with delicious Italian food and dessert; afterwards we went straight to the Nutcracker ballet, put off by San Jose Dance Theater. Incredible show, loved everything about it, but with the performance, we weren't allowed to photograph it so instead I'm showing you what I wore to it. But it was my first Nutcracker and I've always wanted to see one during Christmas.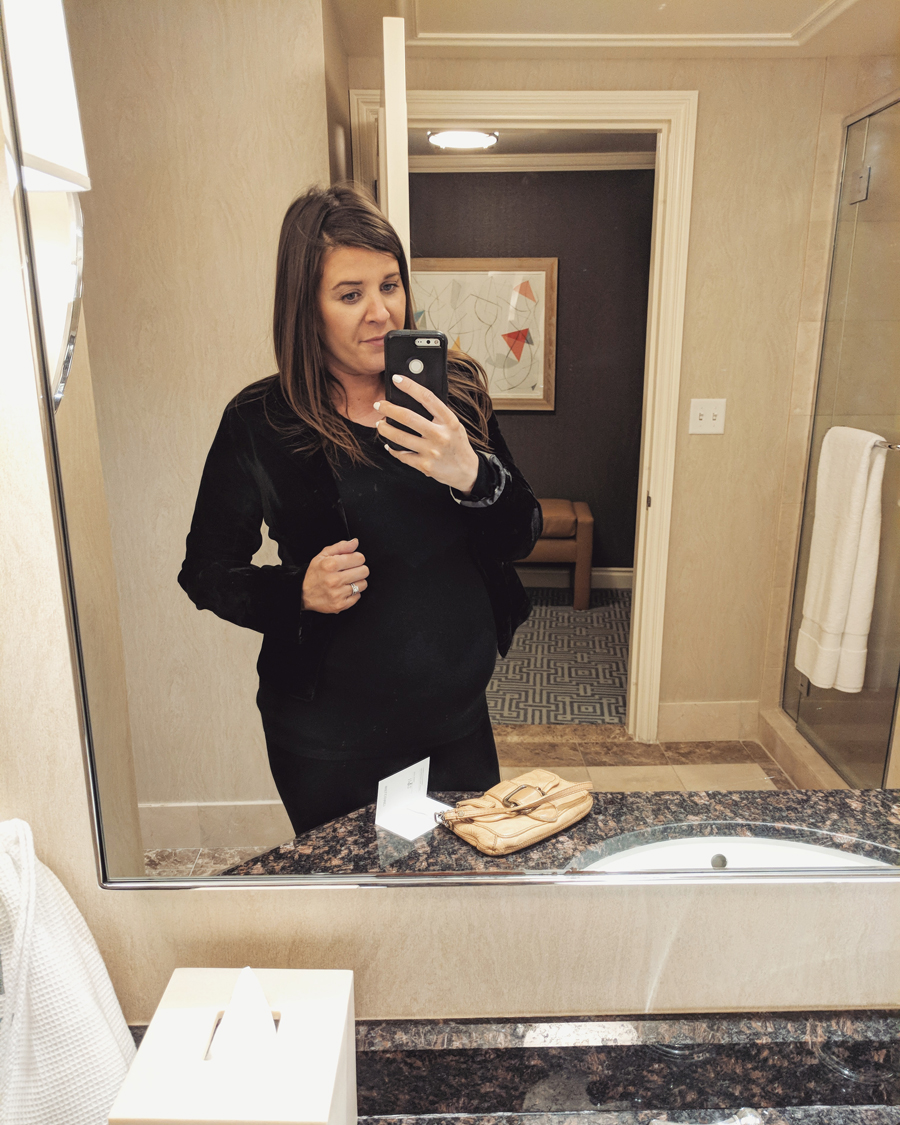 After the ballet we walked back to the hotel, with a stop at Christmas in the Park.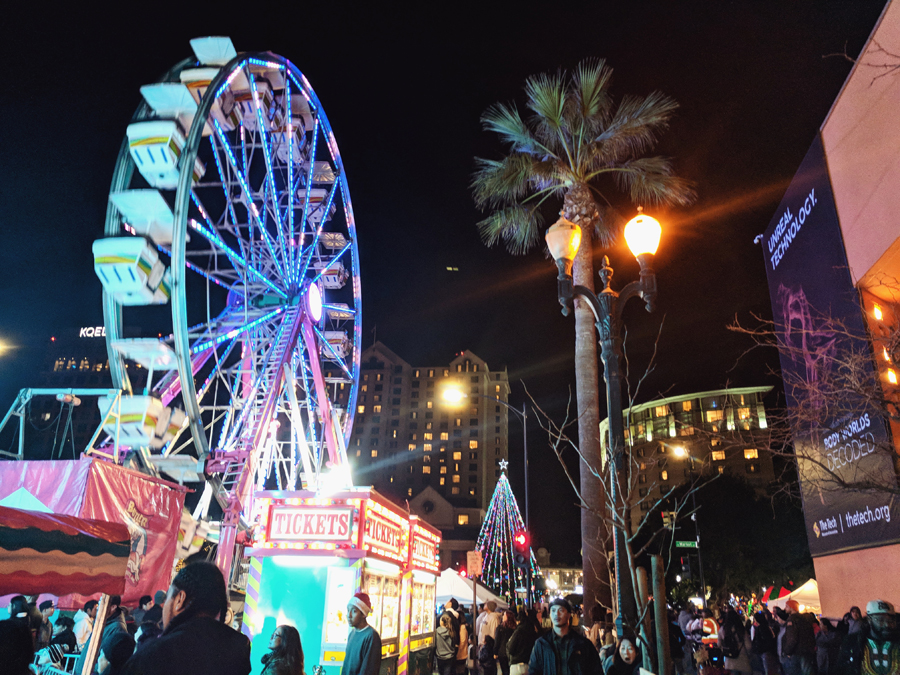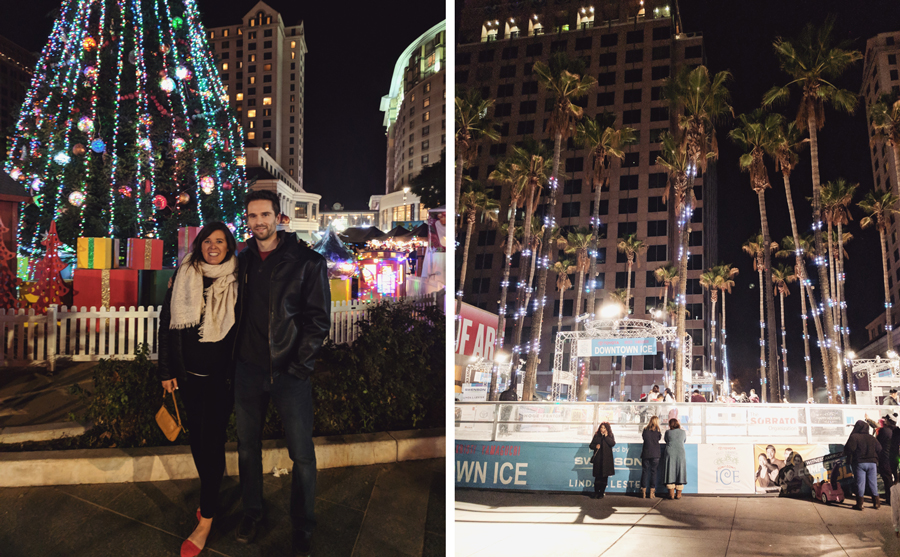 Alfie came with us, so he had a little taste of luxury staying at the Fairmont San Jose with us. We brought his crate since he loves it (seriously, he loves it) and would know something familiar from home — and he certainly made himself at home. Look at him trottin' around the room.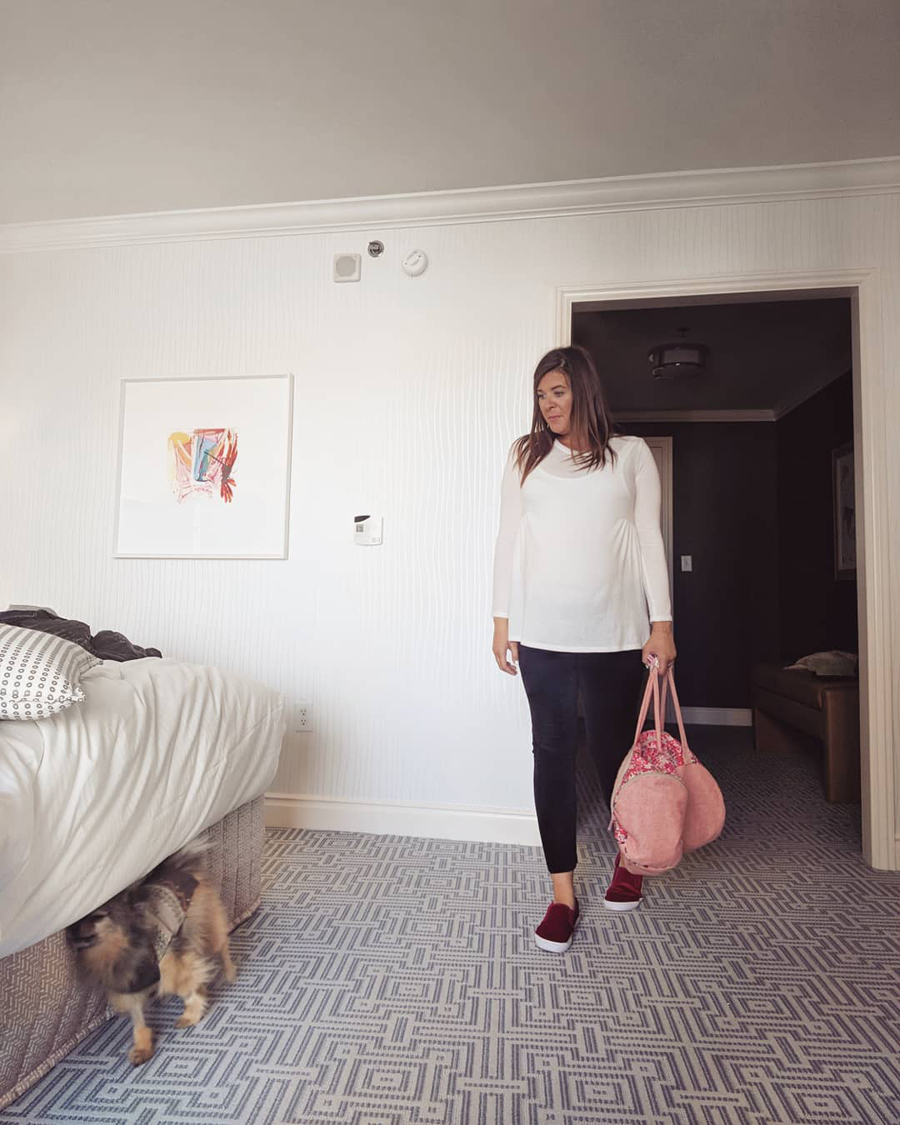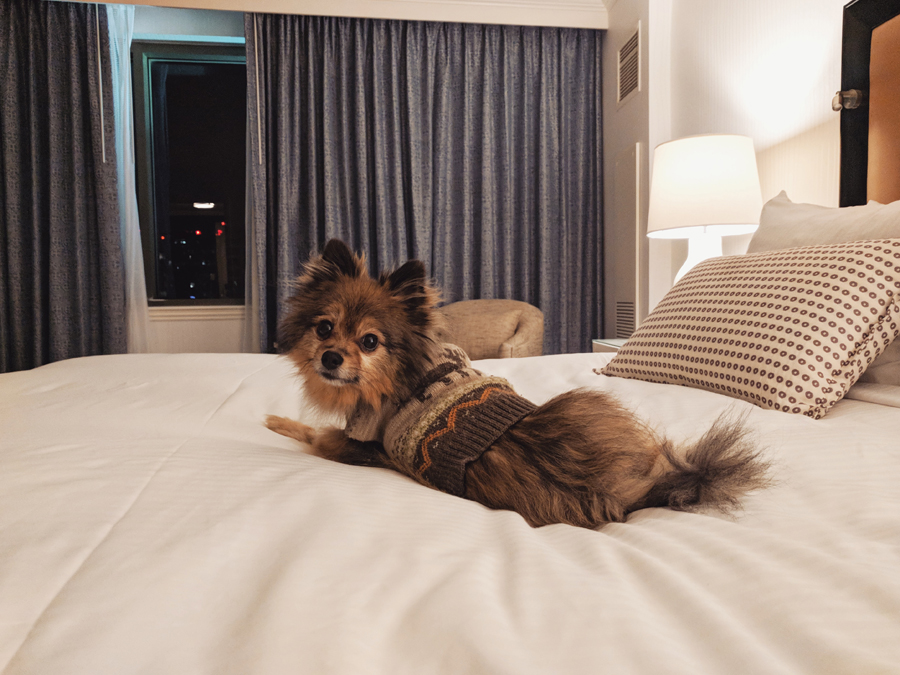 And the 11th floor room views were best kind.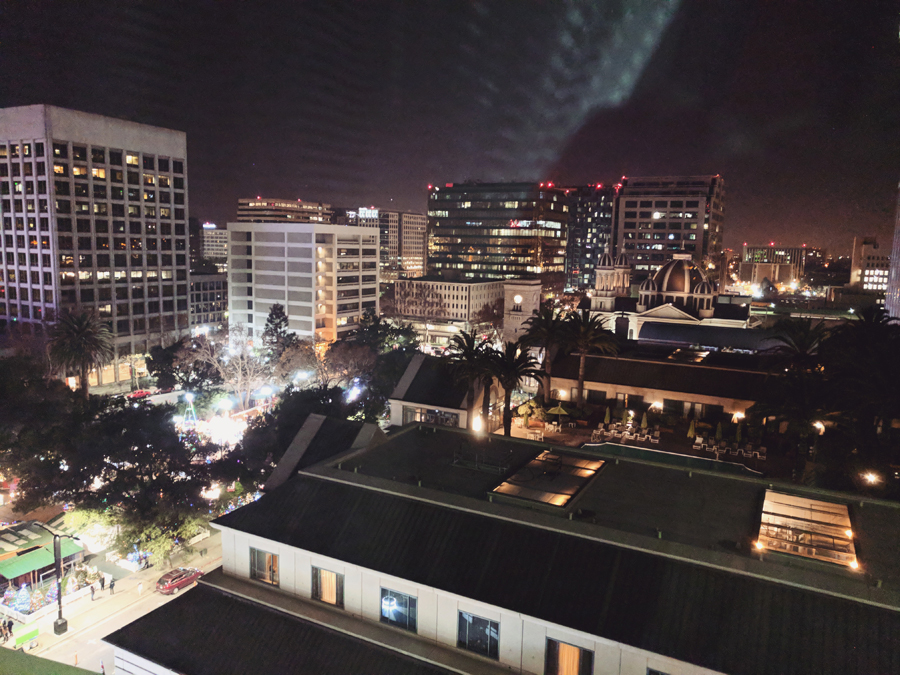 In the morning, we had a bit of brunch in the Fountain Restaurant, and some people finished the staycation off with ice skating under the Circle of Palms. How pretty right? California with an outdoor skate rink? Fantastic man. 
If you haven't made it to downtown San Jose yet to see all the festivities, this weekend would be a great time to go too, considering they have a Craft Holiday Fair from 11:00am-6:00pm Saturday + Sunday. It's located in South Hall at 435 South Market Street — it's free, inside, and all the family can stroll through.
See? Tons goin' on, and hey ya might even see me there!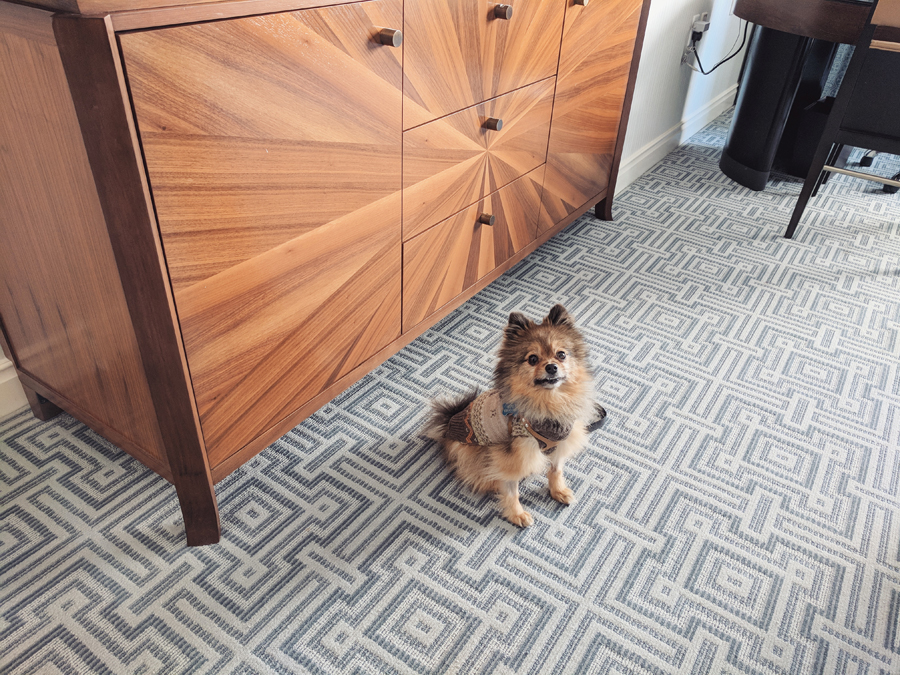 Alfie, ownin' it (like always).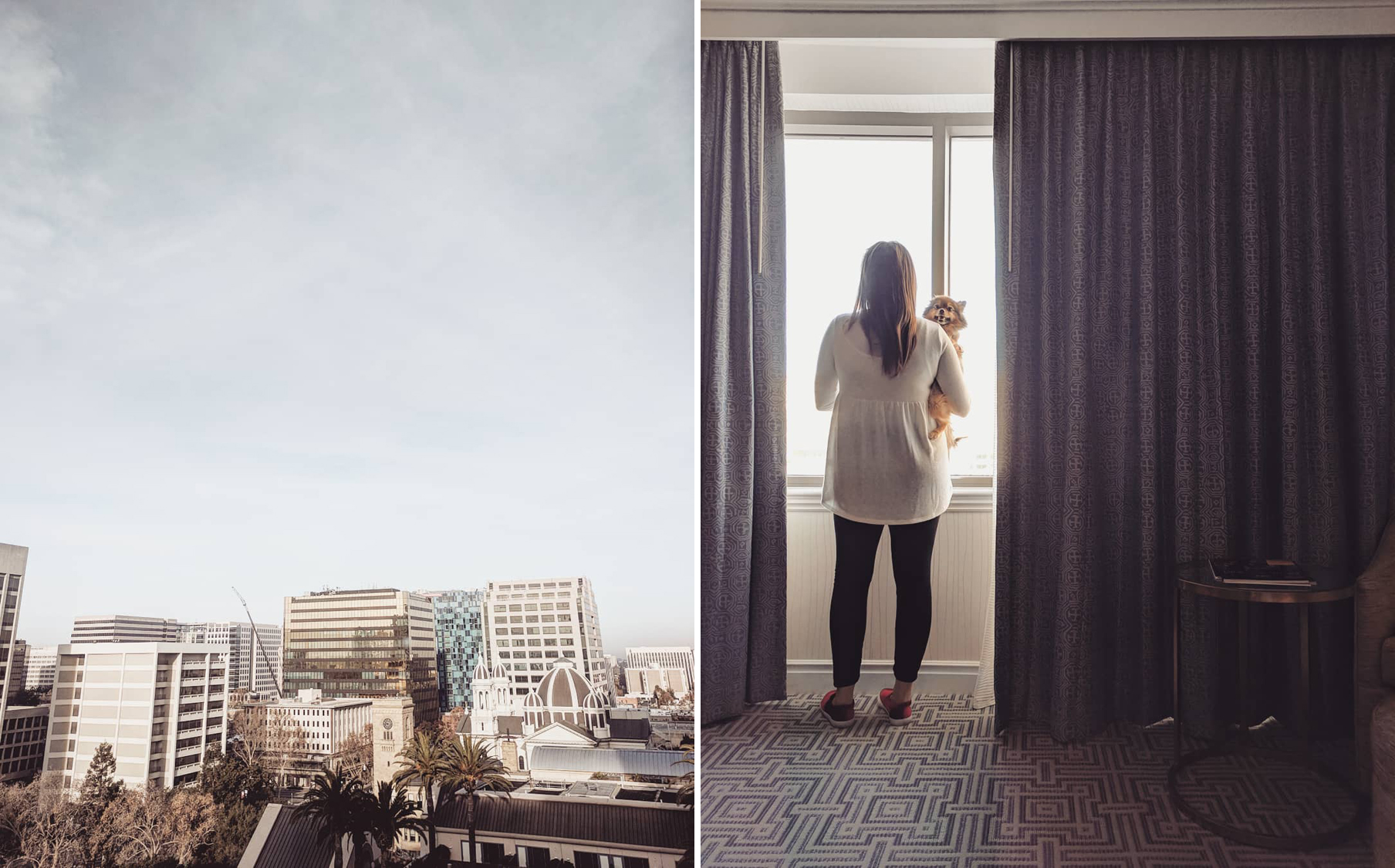 If we can't go home this Christmas, I'm glad we get to spend it and fill our hearts with holiday spirit with the Downtown San Jose attractions.
—————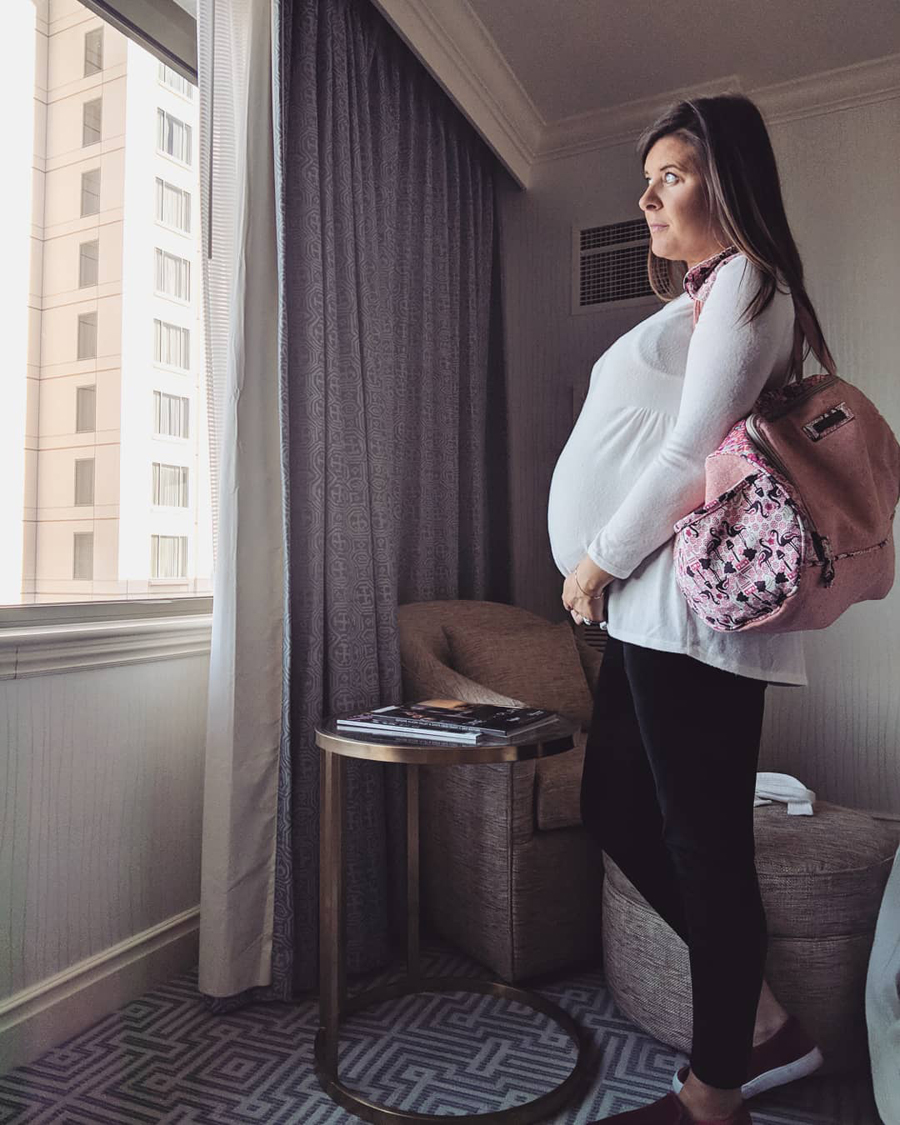 31 weeks pregnant and wearing:
PinkBlush Peplum Maternity Top
Cuddl Duds leggings
Gym Bag from Tone It Up (circa 2014!)
PinkBlush velvet blazer (for the Ballet)
Red velvet sneakers
Team San Jose + Fairmont San Jose: Thank you for the lovely weekend staycation.