As mentioned in the last blog post we're slowly but surely we're gathering everything up and packing up our first home here in California. Leaving that chapter, and starting it by getting ready for our little one's arrival in the new year.
A few times I week I go over and explore the chic little neighbourhood and find myself wandering around every afternoon like I already belong. A true local. The Mister told me that the neighbours are definitely "not going to know what to think of me" — I suppose you can say I might liven up that neighbourhood, who knows. I've already met a few of them thus far. They seem normal! But I can be naive lol.
I'm sure I'll count my blessings in February upon baby's arrival, when my fifteen minutes to get ready buzzes with the cries of a newborn. And you betcha I'll be slipping into some easy to wear, and layer, Cuddl Duds (you can buy 'em at JCPenney!). I think it's the velvet.
I love velvet everything.
I bought a velvet-like blanket at Target last year for our bed.
I also bought some velvet leggings that I've worn-to-death and should be retired soon. But they won't be.
Velvet scrunchies? Yup. I got those too.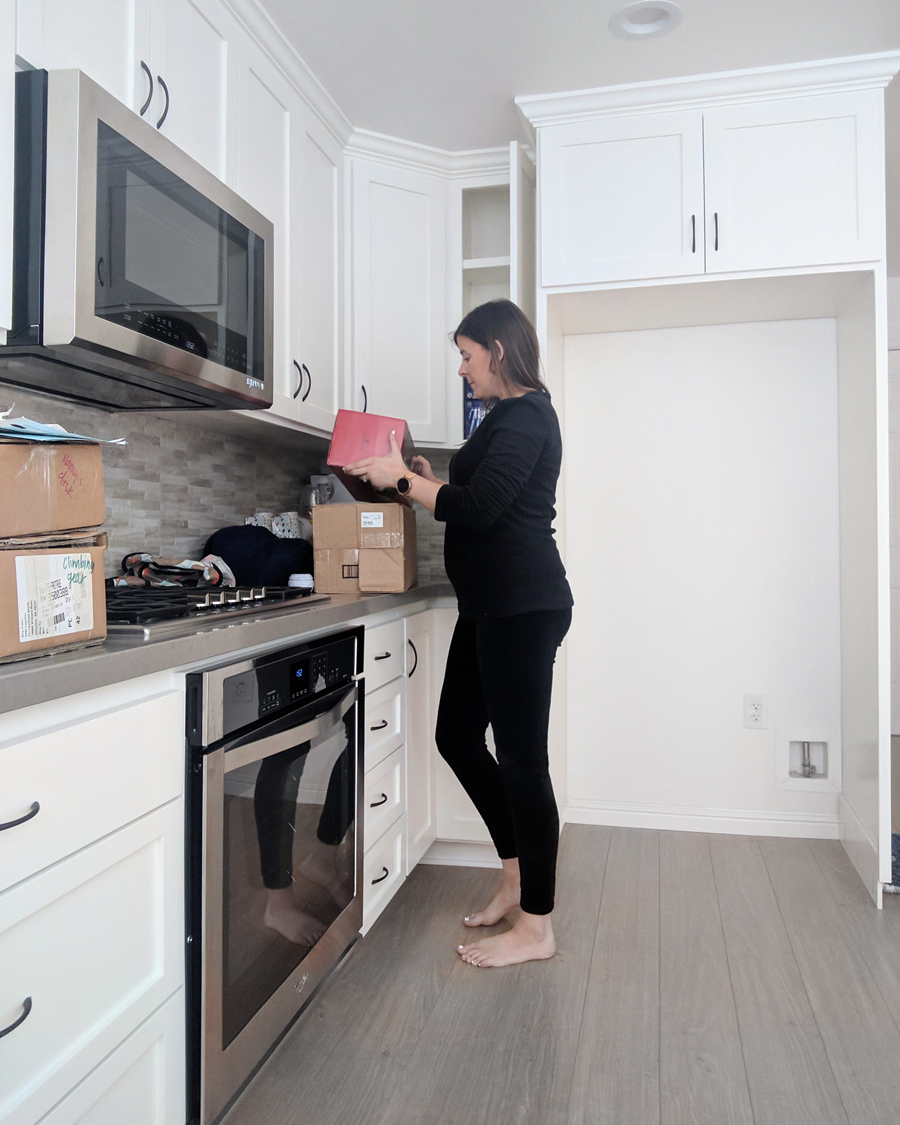 If you ask me to define my style, I'd have to say I've finally figured out what colours I reach for, what colours make me feel vibrant (without using too many bold colours ha!) and confident. The vibe is pretty much what it always has been, laid back, somewhat tomboy style, but always classic. I'd say I fit into this California casual look pretty easily, with lots of natural earth tone shades (olive greens, blush pinks, greys and whites are my name of the game + throw in some black for good measure).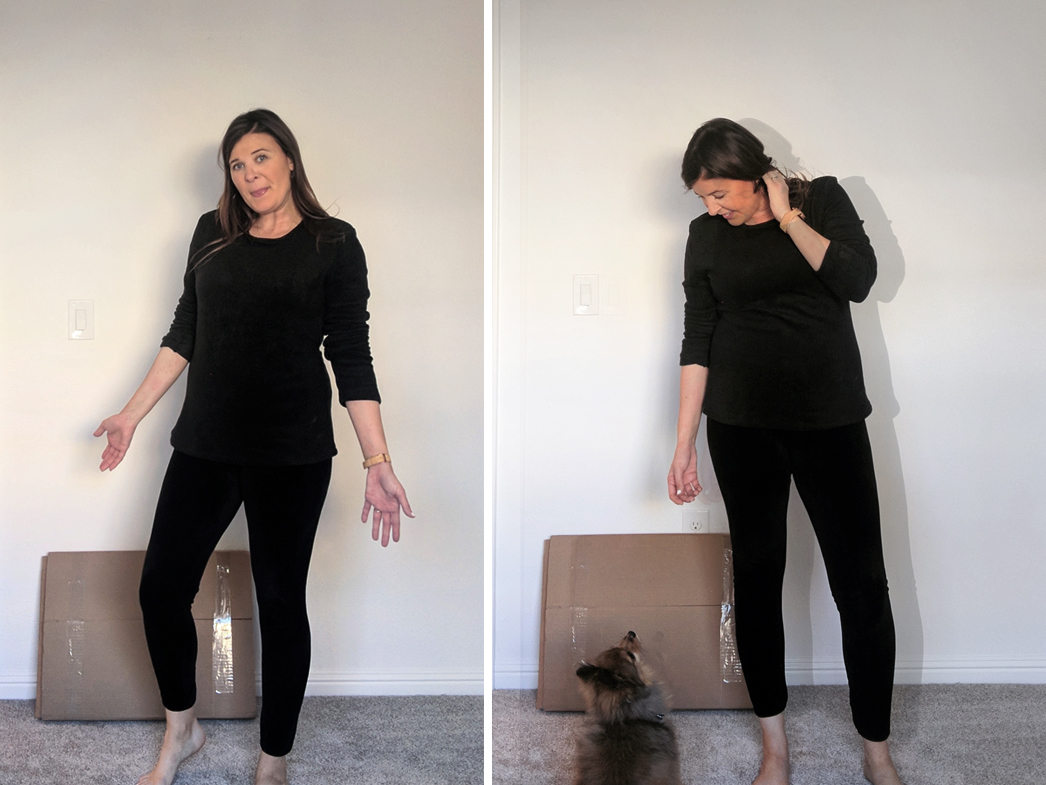 You know you've truly acquired a great staple piece when you wear it multiple times within the same week. Only taking it off to wash hang to dry, wear and repeat. It's the case of the comfortable can't help but touch, super soft velvet like leggings from Cuddl Duds (well technically called Double Plush Velour). The epitome of fall comfort.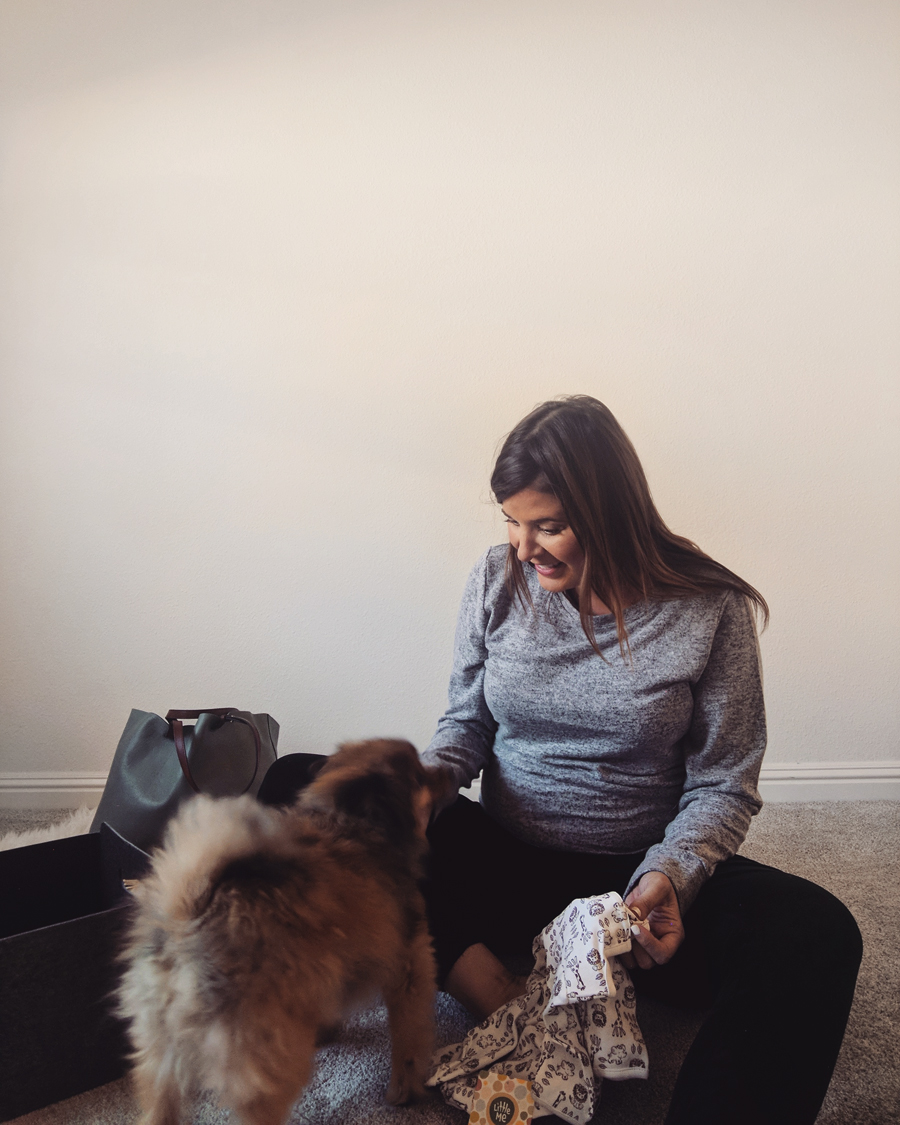 I visualize myself styling them endless ways, from chunky knits and riding boots to long flowy tops and slip on sneakers, carrying me all throughout the season. Not to mention the fact they're under $50. Spose it doesn't hurt to pick up a backup pair for myself because lord knows I'll be wearing these out before 2018 rolls around. It doesn't have to have a high price tag to look good. At least, that's what I keep telling myself these last few years without a steady paycheque and (some) disposable income. (Clearly) I partnered with Cuddl Duds to put together this look from the collection, and it's an outfit that I'm excited to wear leading up to the cooler months.
Items shown:
Long Sleeve Crew Top – Color: Black (Fleecewear with Stretch)
Legging – Color: Black (Double Plush Velour)
Long Sleeve Crew Top – Color: Marled Grey (SoftKnit)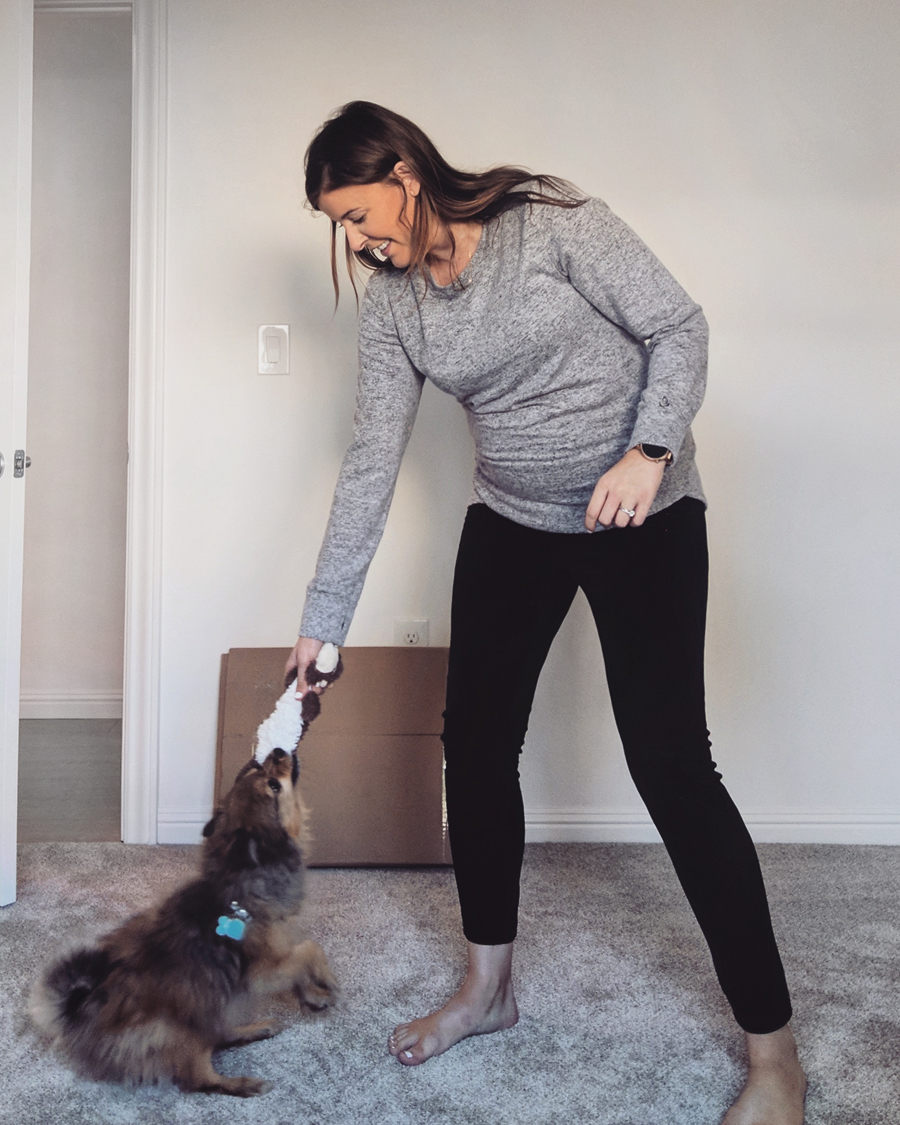 I also received two tops I should probably discuss here as well. But you can tell that the star of the show (for me) are the leggings. The tops are really comfy and are definitely a great layering piece. They're almost the sort of layers you'd pair under some clothes if you were going skiing, or in my case, perhaps visiting Canada in the winter. I'm going back to buy another pair of the velvet leggings. Maybe in a smaller size, I was generous in my sizing.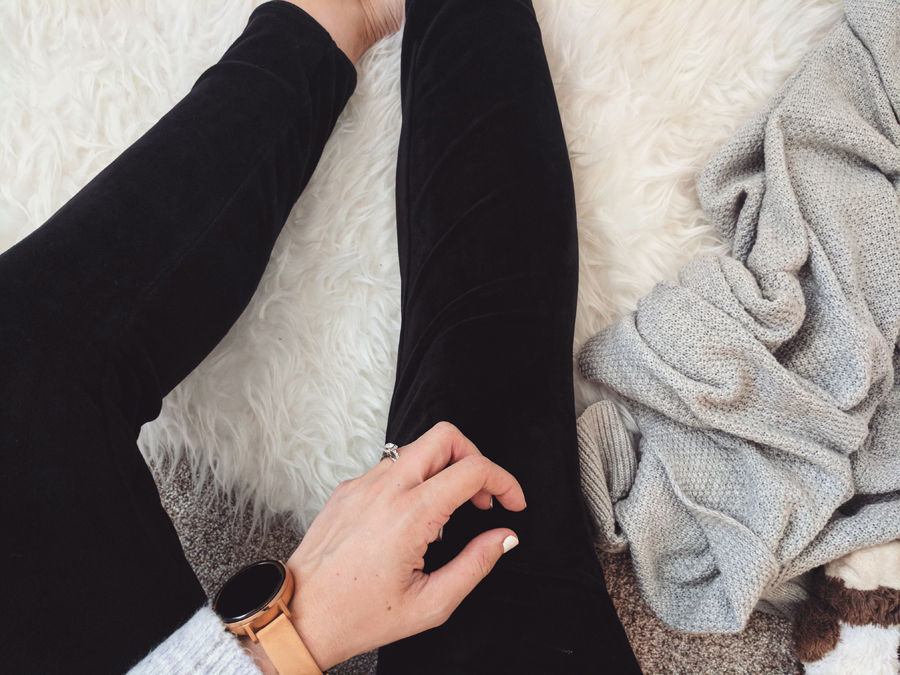 Some days I come to the new house, and sit in an empty room to escape the packing boxes chaos at our old place. I'm sitting in the nursery (which we obviously have done nothing with, thus far). I also don't always have someone on-hand to take a fancy photo of me for every.single.blog.post. This is what you get. And here are 5 Reasons Why Cuddl Duds Are My Go-To Layers:
I want to wear something comfortable, stretchy, and non-restricting on my growing pregnant belly.
Velvet. I love velvet.
They exude the epitome of winter-time warmth and comfort.
Even if you're not pregnant and want to wear these leggings to a big ol' turkey dinner meal, you totally can.
Everything is easy to accessorize, sprinkle on your bracelets, rings, watches, add a scarf and top with a lightweight coat.
I'm ready to chill hard on the front porch for the afternoon and let the seconds go by a little slower.