This post is sponsored by Zappos.
As of September, it's been 6 months since my son has seen his friends. He gets it man, at 2.5 years old he talks about them daily, especially when we have our nightly chat before he goes to bed. He asks me what they're doing, wondering what they too are doing throughout the days. We facetime a handful of times but it's not the same really, is it?
I'm primarily a homebody and could stay home for ages, but seeing my little guy this way is heartbreaking. In California the rates of COVID haven't really gone down significantly enough for us to be comfortable to socialize with others. So, waiting it out is what we're doing. It's tough on my little guy. Luckily I'm a SAHM so I can cater to his needs, but it's also been tough when we "have" to stay inside due to the poor air quality. 
To get some of that toddler energy out of him, and his mind off not being able to see his little pals we've been playing outside mostly this summer. All by ourselves.
I've said this before throughout my entire pregnancy, but I've been trying to take bebs out in nature, in the forest exploring with me for some one-on-one solo time before he's a big brother come November. I'm really loving it to be honest because there's only a short amount of time left of him being an only child. I'm milking this time together.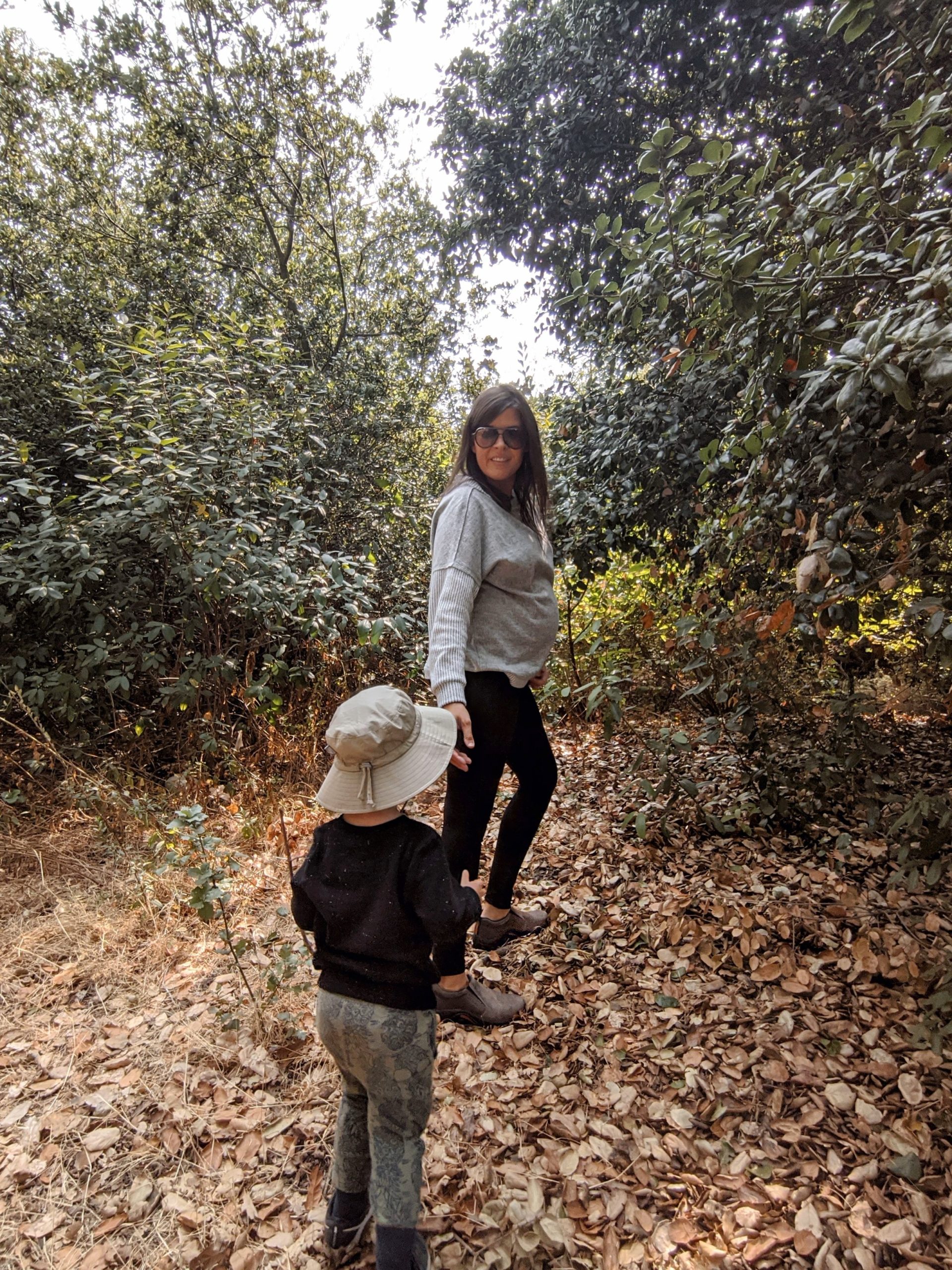 That, and it's fantastic to breathe in some fresh air after the horrible wildfires around California making the air quality so unhealthy we couldn't step outside. For a while there, we really took fresh air for granted. We hadn't felt comfortable leaving our house to go for walks outside since the air quality was horrible. Especially with a toddler with young lungs, and me being pregnant. Here's bebs and I enjoying the better weather, waiting for the cooler temps to roll on in. Taking full advantage of the California sunshine. Gettin' all that vitamin D in! #sponsored I shopped on Zappos for my Merrell Jungle Moc shoes that I'm wearing here in this photos. My husband Scott has shopped on Zappos website in the past, but it's the first time for me. Their customer experience is down to a science. It's great since their shipping is super fast and free, and I love their super long generous 365 day return policy.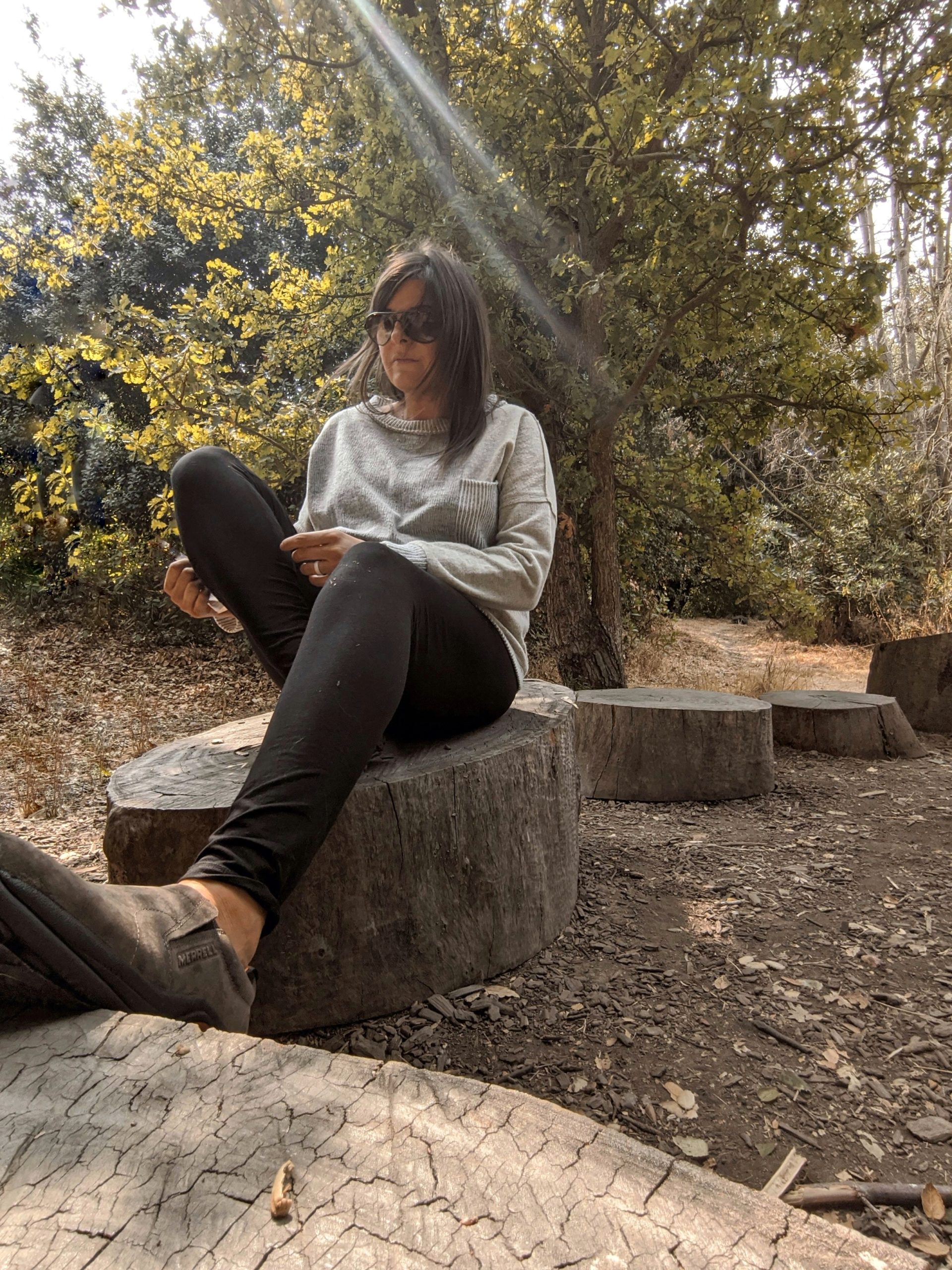 Back to the Merrell Jungle Moc shoes, I #GotItOnZappos. Being in my 3rd and final trimester of my final pregnancy I am looking for ultimate comfort in a shoe. Something I can wear all day long if need-be, and be stylish to wear with the clothing choices I'm wearing right now: which is basically all comfort wear too. Ha.