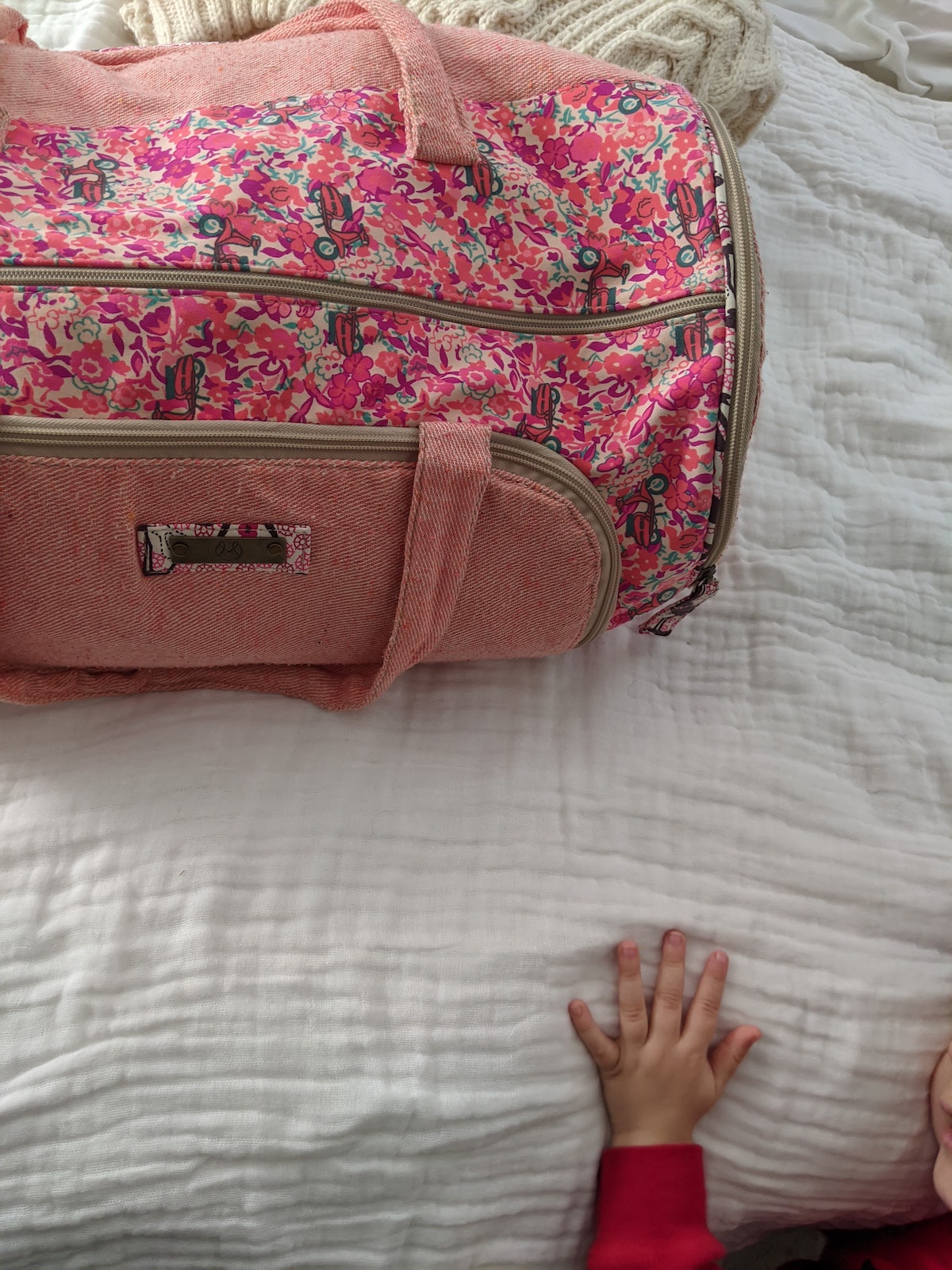 Round two, here we go. Just another few weeks out and we'll have a newborn again. This time I'm probably packing less than my previous minimal hospital bag back in 2018. I'll be packing up the same bag as last time as it has a variety of pockets, and didn't seem like "too much". I'm also packing 2wks earlier than my last baby, since this one is a kicker and is constantly moving 23 hours a day. It's pretty wild to see such a difference in the two pregnancies. 
I knew going in for my first delivery, that the hospitals here in California (at least the one I'm delivering at) supplies you with endless amounts of products for mama and baby, so you really only need to bring a handful of things for your comfort.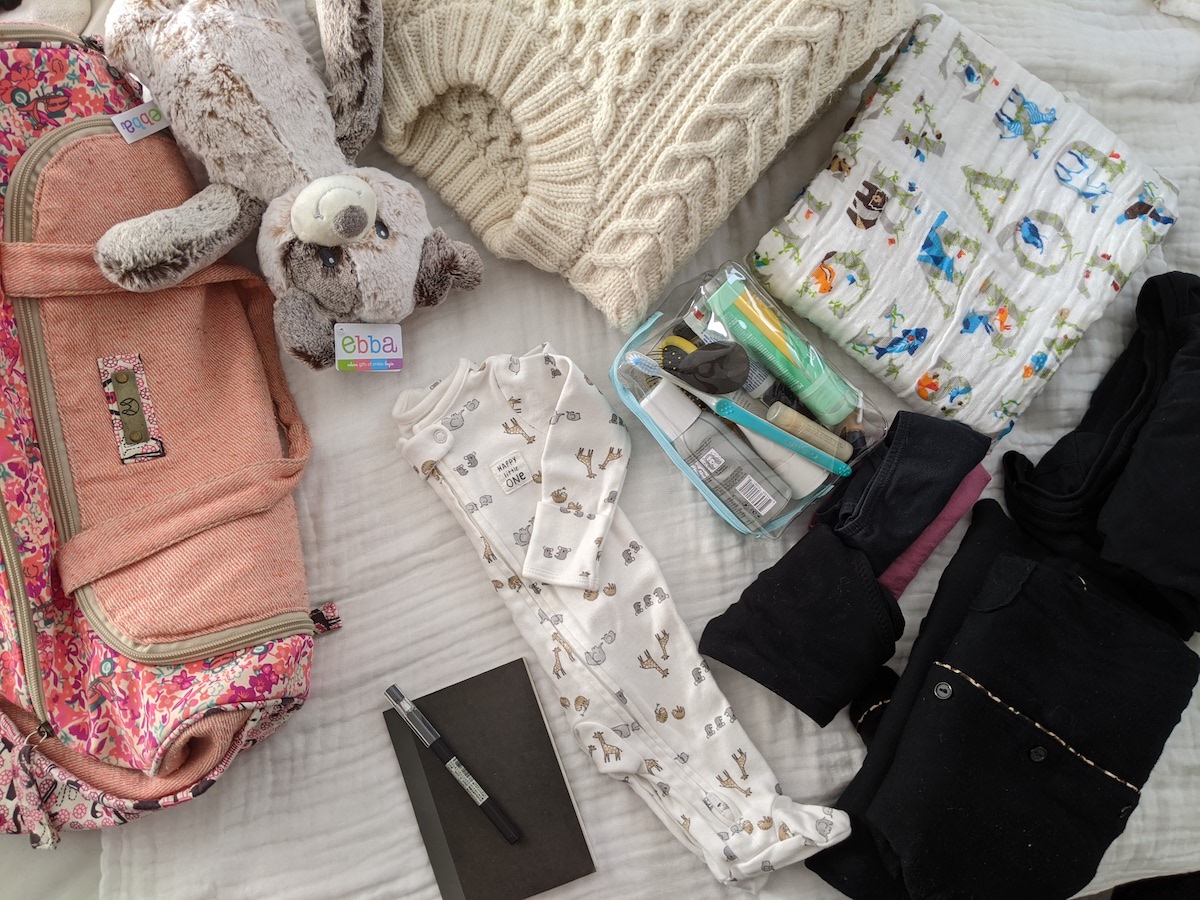 I still have a drawer dedicated to "travel sized items" in our bathroom, so I'm grabbing a bunch of stuff from there. I'm going to omit the slippers this round, as all I wore last time was the non-slip socks the hospital provided for me. So, let's dive on in at 37wks pregnant, here's what I have packed:
Toiletries:

toothbrush + toothpaste + floss
travel hair brush
travel dry shampoo
deodorant
some makeup 
1 hair tie

Clothing:
Sleepwear:
For Baby:
Other

IDs
Phone charger
Notebook + pen
A new toy for bebs (my 2.5yr old) so when I come home with baby, he has a gift from his new sibling!
I'm not packing anything for Scott – he didn't need anything last time because he kept going back and forth from home to the hospital as at that point in 2018 our pup Alfie was on his last legs – or so we thought, with cancer. He was given days to live. He just turned 11 a few days ago! He's still going strong! This time, Scott will be driving back/forth again to the hospital to obviously tend to our first born, and feed/walk Alfie too. 
Last time I wore the hospital gowns the entire duration of my stay. It was just so easy – easy access to everything ha! Literally packing just the necessities. I tell ya though, it's definitely going to be a different delivery this time 'round, during a pandemic/COVID/quarantine and having bebs at home. Just can't wait now…few weeks left to go.
What are some "must haves" in your pregnancy hospital bag?
What did you bring and didn't use?