Fruit dyed makeup? Vegan and cruelty free? A palette that has eyeshadows, highligher and blush?! All that sound right up your alley? These three little objects of desire would make ideal stocking stuffers this Christmas, or buy them all individually to give to your girlfriends.
When you buy one of these palettes, you'll be getting two free brushes with it too. I assume one fluffy, and one eyeshadow one as shown in the photos, but don't quote me on it.
Three new palettes, tons of fun colours to play around with. All available on 100% Pure's website (they have free shipping!). All palettes I think would suit anyone as they are pretty much all netural-safe colours with a hint of fun thrown in, in each palette. Plus I'm pretty stoked to see they added a blush to each one of them too. Basically an all-in-one go to look.
This is the Sex Kitten palette, probably my favourite one as I love soft pinks on my eyes, and that highlight shade on the far left is gorgeous, the pink is the perfect caught-in-the-snow rosy pink.
Punk Princess also has some great colours in it. I'm fairly certain I want to depot and take the fourth colour with me everywhere. It's like a plum bronze shade, really unique and beautiful on the eyelids. Darken it up a tad with a little bit of black on the outer corner and you have an instant smoky eye.
Mermaid palette has some fun greens to play around with. The peach highlighter colour at the bottom doesn't show up incredibly well on my skin, but if I was lighter or darker, it would make a nice highlighter. I just had my self-tanner on that day, so it didn't show up well.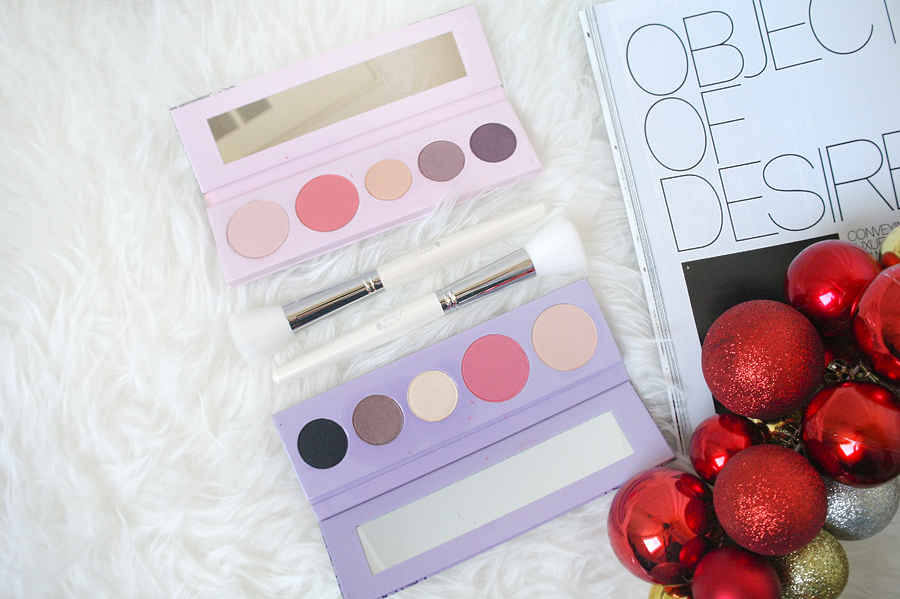 Which one is your favourite?