San Jose, located in South Bay just 45 minutes away from San Francisco. A city I called home for our first four years of moving to the USA. Many people visiting the area perhaps don't realize it, but San Jose has a ton to offer, and single ladies? They don't call it Man Jose for nothin'!
San Jose is a quick drive away from the experimental playground, the Tech Hub known as Silicon Valley. Where Apple, Google, Facebook, Netflix, eBay, HP — all those companies reside about a 20 minute drive from San Jose. Dude, I saw the home where Steve Jobs grew up! I'm constantly in awe here. Feeling like I'm in a movie, anytime I explore this area. It's still so surreal to me that I even live here, let alone can explore the area at a moments notice.
A few weeks ago I was invited to attend a FAM trip with 20 other journalists from around the globe, to explore what San Jose has to offer with its tech-hub, wineries, and delicious eats, all thanks to Team San Jose. It was a jam-packed week with a slew of items on our must-see to-do list, which in turn took a while for me to recuperate from! So much (amazing) food, I definitely packed on a few pounds during the 5 day staycation. But, despite the staycation in the city I reside, it's always nice to come home to comforting surroundings, and your own warm inviting bed. Admittedly those post-vacation blues are real! For real though, I'd love a live-in Michelin Star chef cook me meals every night, or have someone clean up after me (hotel life!). Ha!
I had the pleasure of staying at the lovely Toll House Hotel, located in the elegant and always classy, town of Los Gatos. Psst, if you love coffee you must go to Blvd Coffee in Los Gatos! I found the spot just over 2 years ago, and I've been a weekly visitor ever since. I love that they know my order and are preparing it, just as I line-up behind a few folks to pay. Spose you know you're a regular, when!
So, friends, if you're planning a trip to Sunny Northern California anytime soon and want some recommendations and a comprehensive guide of what to see/eat/do, then read on as I share my week in San Jose with you.
Wineries
California is beckoned with world-class wineries that isn't easy to pair down on which to visit. Bare in mind there's no need to make the trek up to Napa and Sonoma, although both gorgeous locations; we ended up touring two beautiful winery locations in San Jose. You bet I'll be bringing my Mom to these when she visits!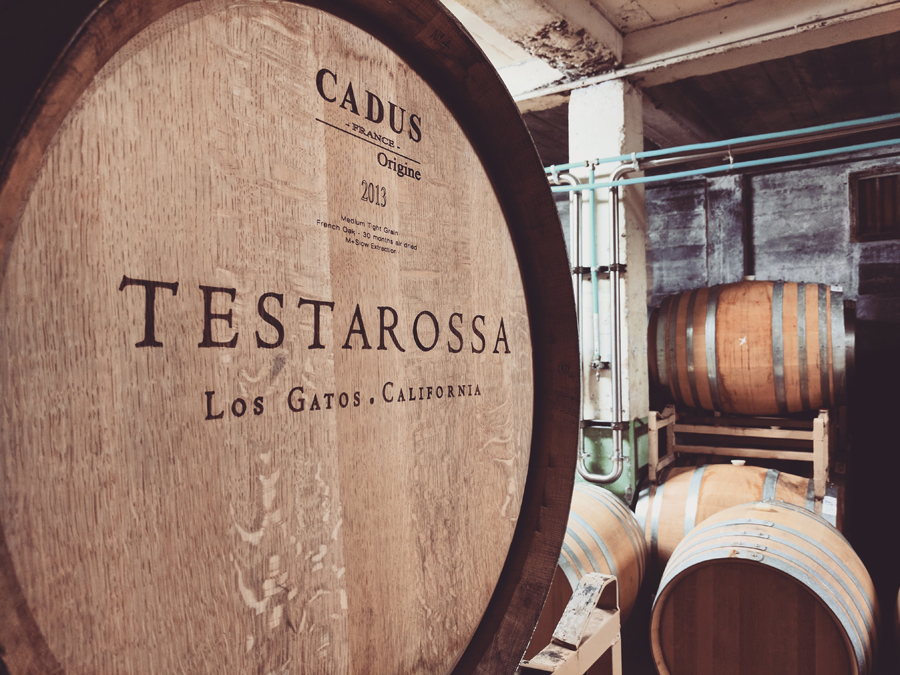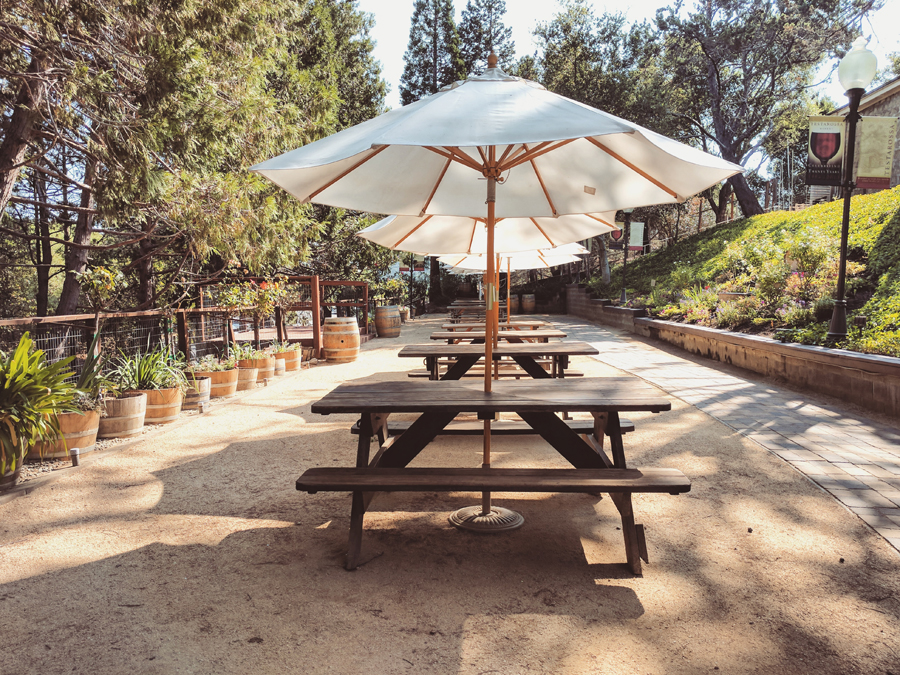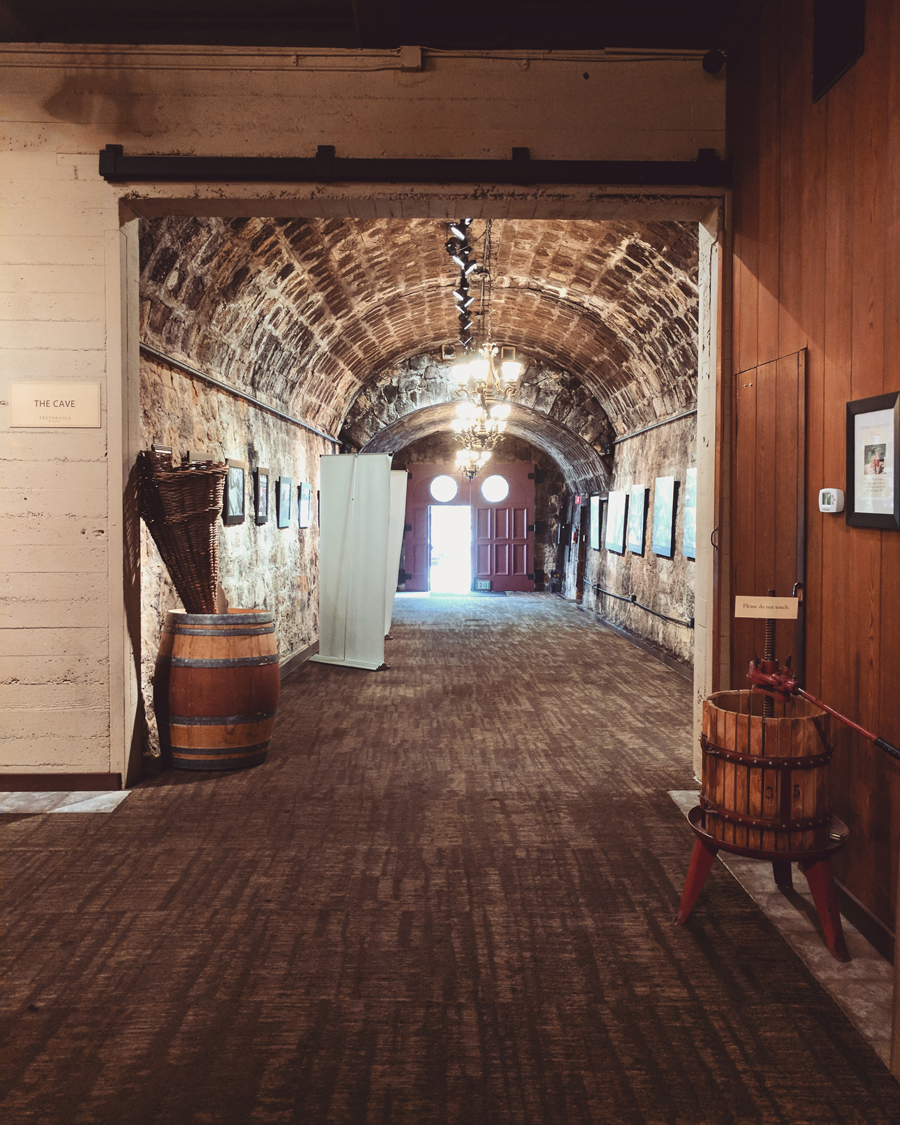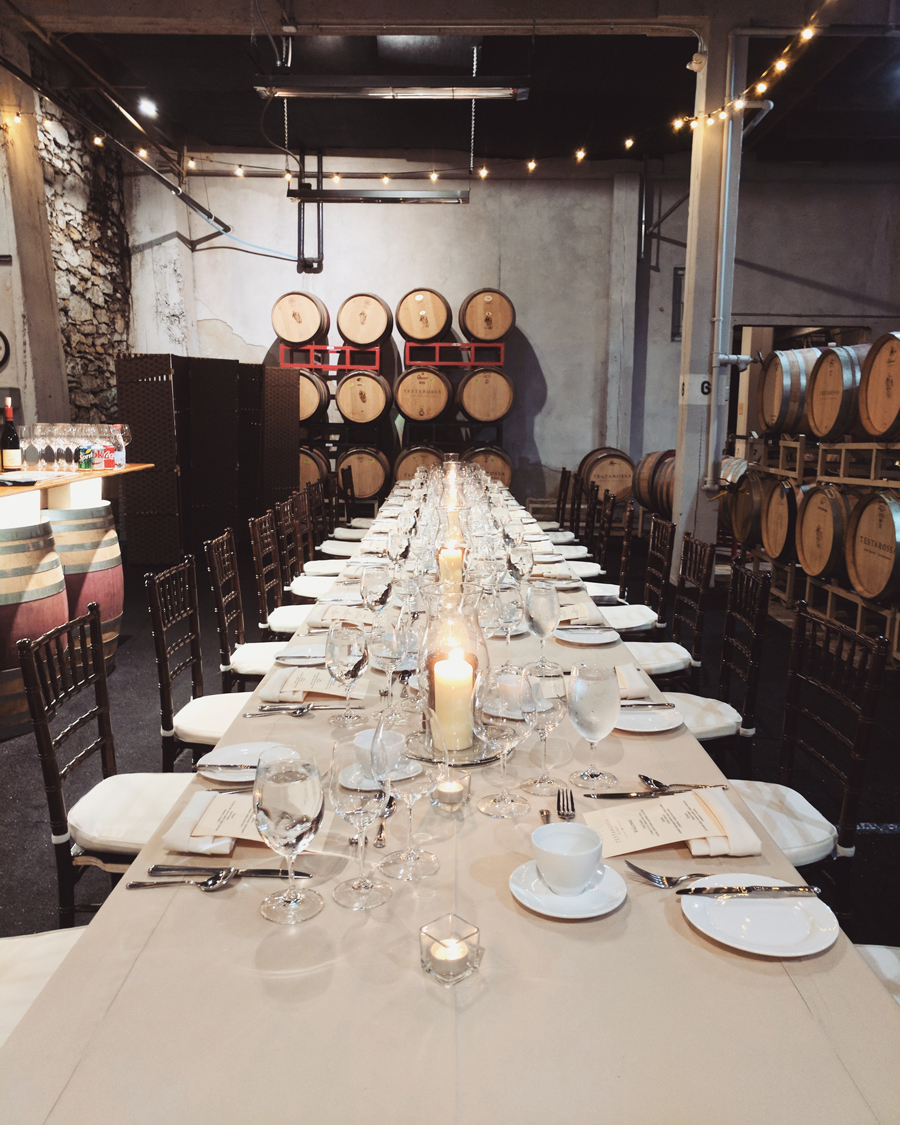 Testarossa
We had an intimate tour of the winery, given by the owner Rob Jensen, followed by a gorgeous lunch (and table setting!) that happily filled our bellies. The old Novitiate Winery (now known as Testarossa) was originally built in 1888 by the Jesuits from Santa Clara University. I loved touring it simply for the fact of knowing its age, its history and now Rob has transformed it into what it is now – a gorgeous setting for locals and visitors alike.
Location: 300 College Ave A, Los Gatos, CA 95030
Facebook | Instagram | Twitter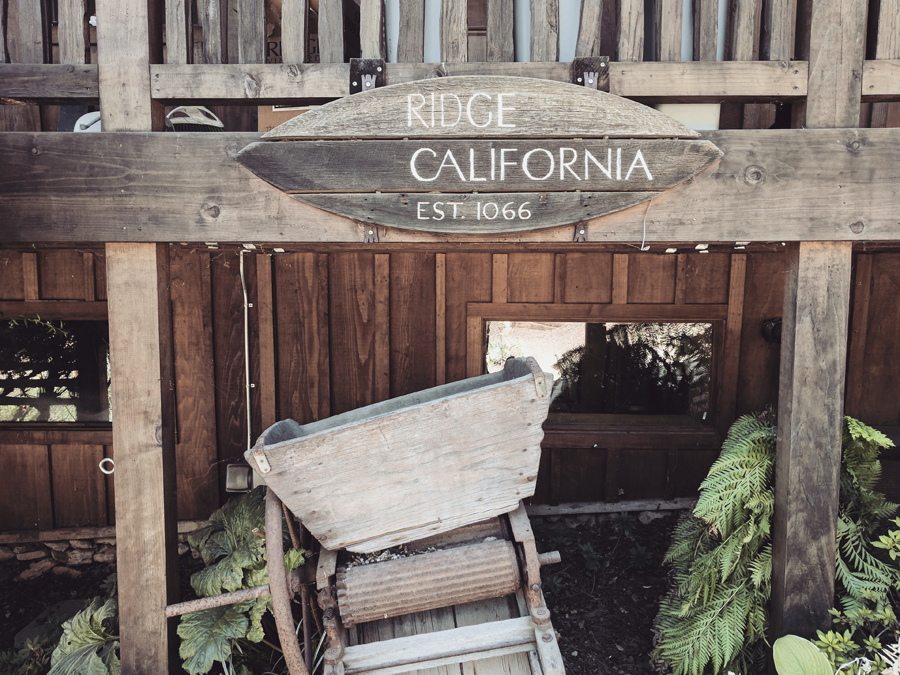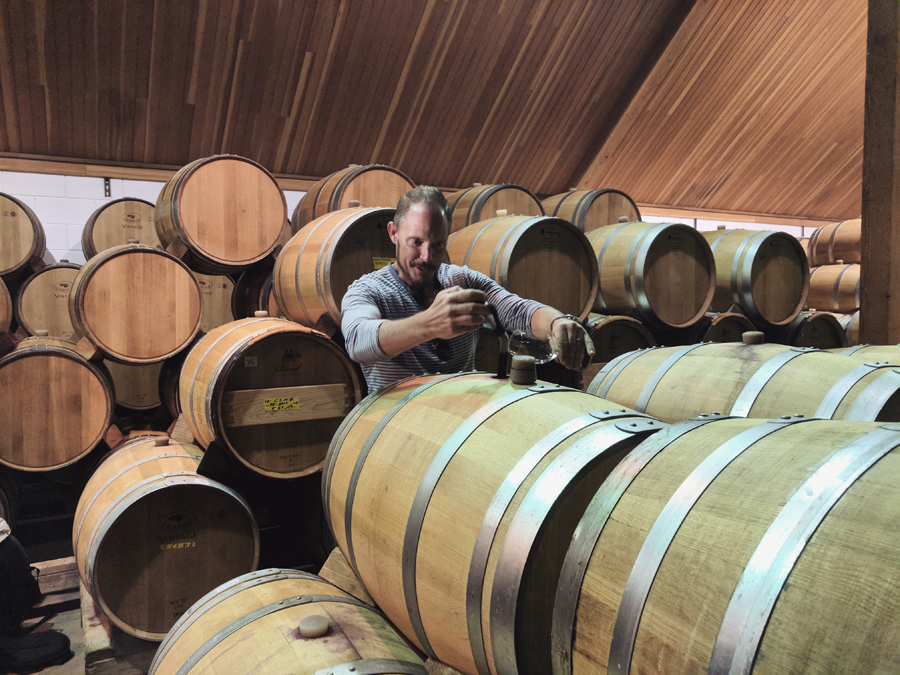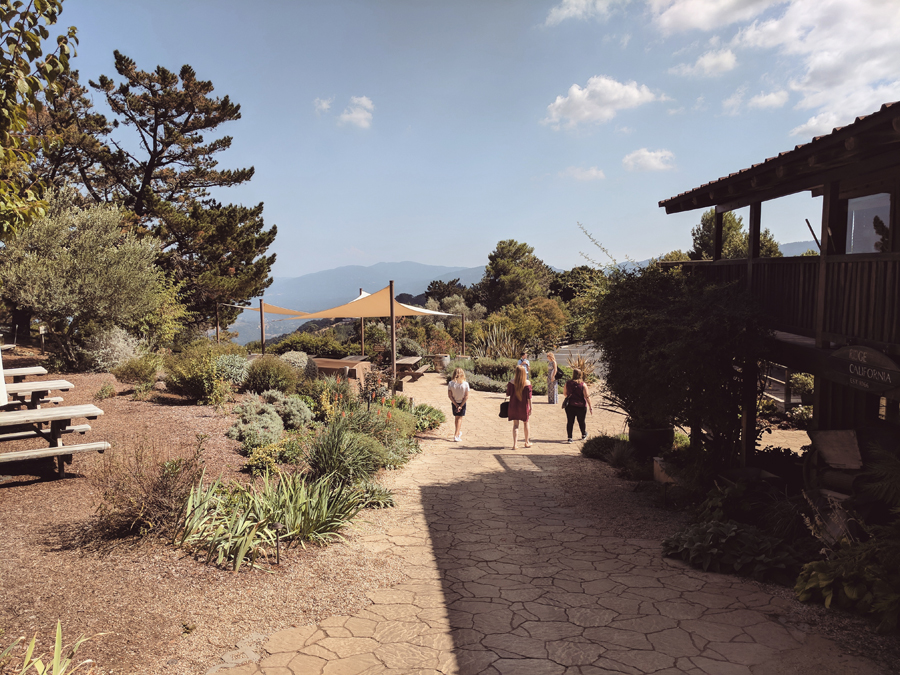 Ridge Vineyards
We made a stop here too during our wine tasting tour. It's a gorgeous spot and is location right on the San Andres falls. It completely withstood the previous large earthquakes that hit the area in 1989 and 1906. Check out this spot too when you have a chance.
Location:Â 17100 Montebello Rd, Cupertino, CA 95014
Facebook | Instagram | Twitter
Santana Row
Santana Row is my go-to place to do some shopping, eating, lounge around, chill out at one of the many coffee shops and peruse the Japanese stationery store, Maido. We ate lunch at Sino, a dim sum location (I've never had dim sum before!). Unfortunately a lot of the dim sum had shrimp/other things in it that a pregnant lady can't have. So I opted for some delicious chicken lettuce wraps.
Location:Â 377 Santana Row, San Jose, CA 95128
Facebook | Instagram | Twitter
JapanTown
Japantown San Jose is 1 of the 3 last remaining authentic, historical Japantowns in the USA. I'm quite familiar with the area as a friend used to live right in the heart of it. There's fantastic restaurants, museums, shops and probably one of my favourite spots in Japantown: Roy's Station Coffee (which I wrote about 2 years ago!).
San Pedro Square
A perfect meeting spot for lunch, or before a San Jose Sharks NHL Hockey game (which we've gone to multiple times, especially when the Canadian team, Ottawa Sentaors played down here!). They have one of the best pizza places I've ever had in my life. If you're a huge pizza fan like I am, visit Pizza Bocca Lupo right in San Pedro Square, I swear you won't regret one ounce of those bites from that Neapolitan pizza.
Location:Â 87 N San Pedro St, San Jose, CA 95110
Facebook | Instagram | Twitter
Lick Observatory
Opened in 1888, the Lick Observatory is an astronomical observatory, owned and operated by the University of California. It's located right on the summit of Mount Hamilton, in the Diablo Range, and what a drive up the mountain it is. I've only personally driven up once (as the driver) and I much prefer to be a passenger as I often fret that I'll drive the car right off the mountain top due to all the switch-backs and narrow roads, especially at the top. Well worth the view though, and they offer nightly tours and events throughout the year. I know my husband would love to attend one of these, to see that massive telescope in action.
Location:Â 7281 Mt Hamilton Rd, Mt Hamilton, CA 95140
Facebook | Instagram | Twitter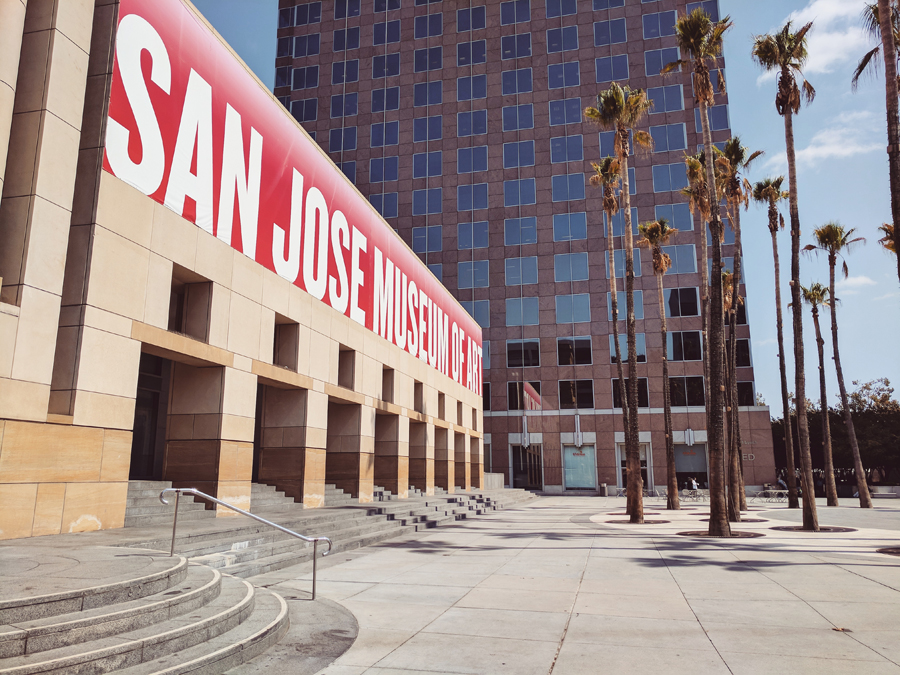 San Jose Museum of Art
Originally built as the postal office, turned library now the San Jose Museum of Art, as of 1969. You should tour the exhibitions, and some permanent collections in this gorgeous historic building located in the heart of downtown San Jose.
Location:Â 110 S Market St, San Jose, CA 95110
Facebook | Instagram | Twitter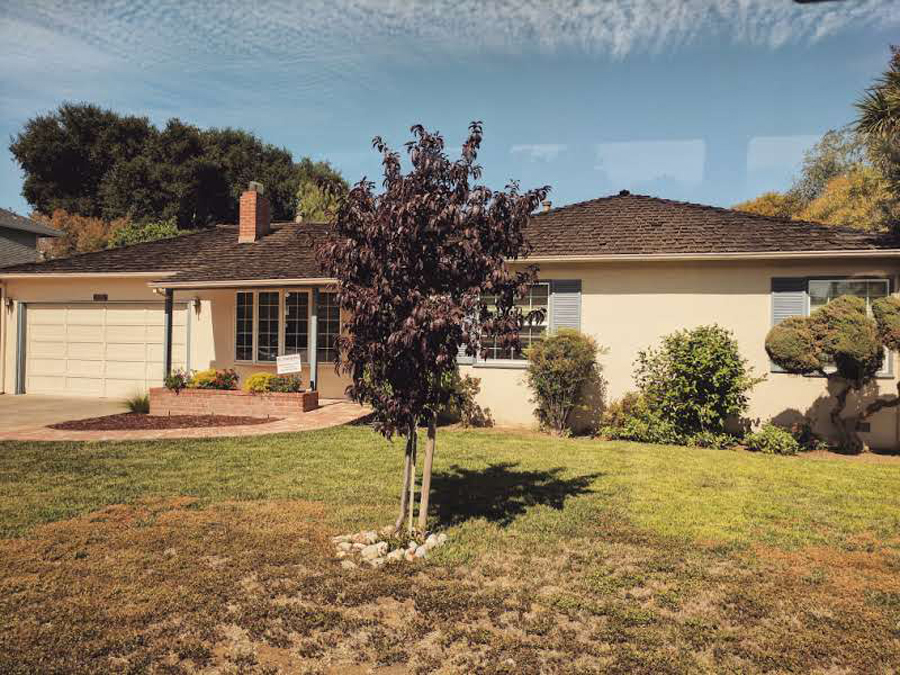 The famous Steve Jobs garage
Visit where Steve Jobs grew up, and view perhaps the most famous garage in the world. We toured his childhood neighbourhood while venturing around all the tech companies in the area. He grew up in a modest sized home, in a regular suburban neighbourhood. His childhood home however, is of course on private property. The Apple garage is clearly visible from the street. But if you're to take photos – you mustn't step foot on the property. Apparently his sister now owns the home, but no one lives there.
Location: 2066 Crist Drive, Los Altos, California
Mount Hamilton Grandview Restaurant
AÂ historic mountainside destination for classic American cuisine offering beef, veal & seafood dishes; and what a view it was. It's where we went on our last night with Team San Jose and the journalists. A farm-to-table restaurant, however the farm they source from is literally across the street so it's incredibly fresh. The staff was unbelievable and took extra good care of me, serving me fancy-pants mocktails and well-done meats. Undoubtedly one of my favourite moments from this trip was the breathtaking views, but I especially enjoyed the live piano man singing old Sinatra classics as we all ate our dinner at sunset, overlooking the mountain views. It was pure bliss, and I will most certainly be back.
Location: 15005 Mt Hamilton Rd, Mt Hamilton in San Jose, CA 95140
Facebook | Instagram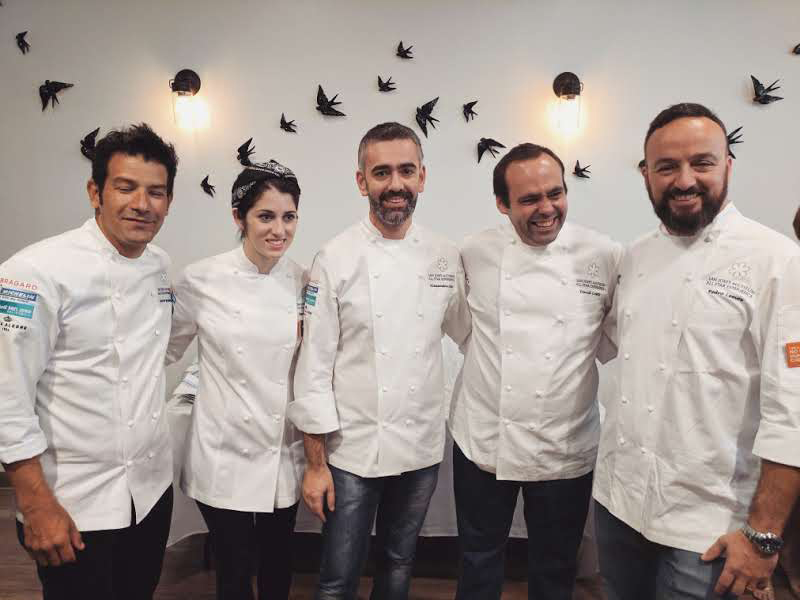 ADEGA — San Jose's first Michelin Star Restaurant
On one of the evenings with Team San Jose, I attended the media event at ADEGA, San Jose's first Michelin Star Restaurant which serves authentic Portuguese cuisine. However this night was a bit different, as it was a Michelin All Star Experience with multiple Portuguese chefs flown in from the USA + Portugal to prepare a 7 course meal with 2 desserts. At first I thought I was a little out of my league, being invited to such an event, however I quickly warmed up as it wasn't at all stuffy feeling. In fact, I laughed so hard I think I cried. Perhaps it's because there was another Canadian at my table of 4? Us Canadians b'y, can't keep us away from one another. 7 courses of Portuguese cuisine; you can say I ventured completely out of my comfort zone to try a couple of new things (pigs ears, lamb, and caviar for instance). The atmosphere in ADEGA is divine — a beautifully decorated Michelin restaurant located in the heart of Alum Rock, in a valley in the Diablo Range foothills on the east side of San Jose. Ya gotta book a meal here, for real.
Location: 1614 Alum Rock Ave, San Jose, CA 95116
Facebook | Instagram | Twitter
Needless to say, you don't always need a trip up to the well-known city of San Francisco (although I do love to escape the heat of San Jose from time-to-time and explore SF's coffee shops and get my fill of the ocean).
If you've stuck around reading thus far, I must congratulate you — this is a long one, hey! I want to give a huge thanks to Team San Jose for being an exceptional host, hosting me for the week, along with 20 other journalists from around the world to experience this city. It's all well worth a visit to say the least, and an experience that formed forever-friendships you betcha I won't soon forget!