01. PORTLAND |
Well friends, hello from Portland Oregon! It's my last day here and I was flown up here on a press-trip, and today was the last hurrah of the event so I've dedicated my entire day to spending the entire day with one of my best pals, Megan! If you don't know already, Megan is from Canada too and used to live in California — that's where we met, hung out for a month then she moved away from me :( I have not seen her in two years. Follow along Snapchat + Instagram stories because I'm sure as heck gonna be storyin' that up today! 
02. R.I.P MAKEUP |
I was too angry to write about it last week, but I lost some causalities in the toilet. Luxury makeup at that. 2 Burberry items, my $$ Cle de Peau concealer … y tho!? Angry isn't the word to describe. I wasn't even in the bathroom at the time it happened. It was all in an unzipped makeup bag that fell over, and five pieces flew into the toilet. The only thing I didn't care about was the bronzer that was 95% finished up. I'll be honest though, at least it wasn't a full stick of my cle de peau concealer, that too was almost up but I guarantee I had more than a few months left out of that tube. But I sure as hell am not putting toilet water makeup on my face. So, as much as it hurt — in the garbage it went. :(  It had to be the pricey pieces, didn't it! Gah, it irritated me so much because I never store my makeup on the bathroom counters, as soon as I'm done with it, it gets put back in my makeup bag and under the counter. But not this time.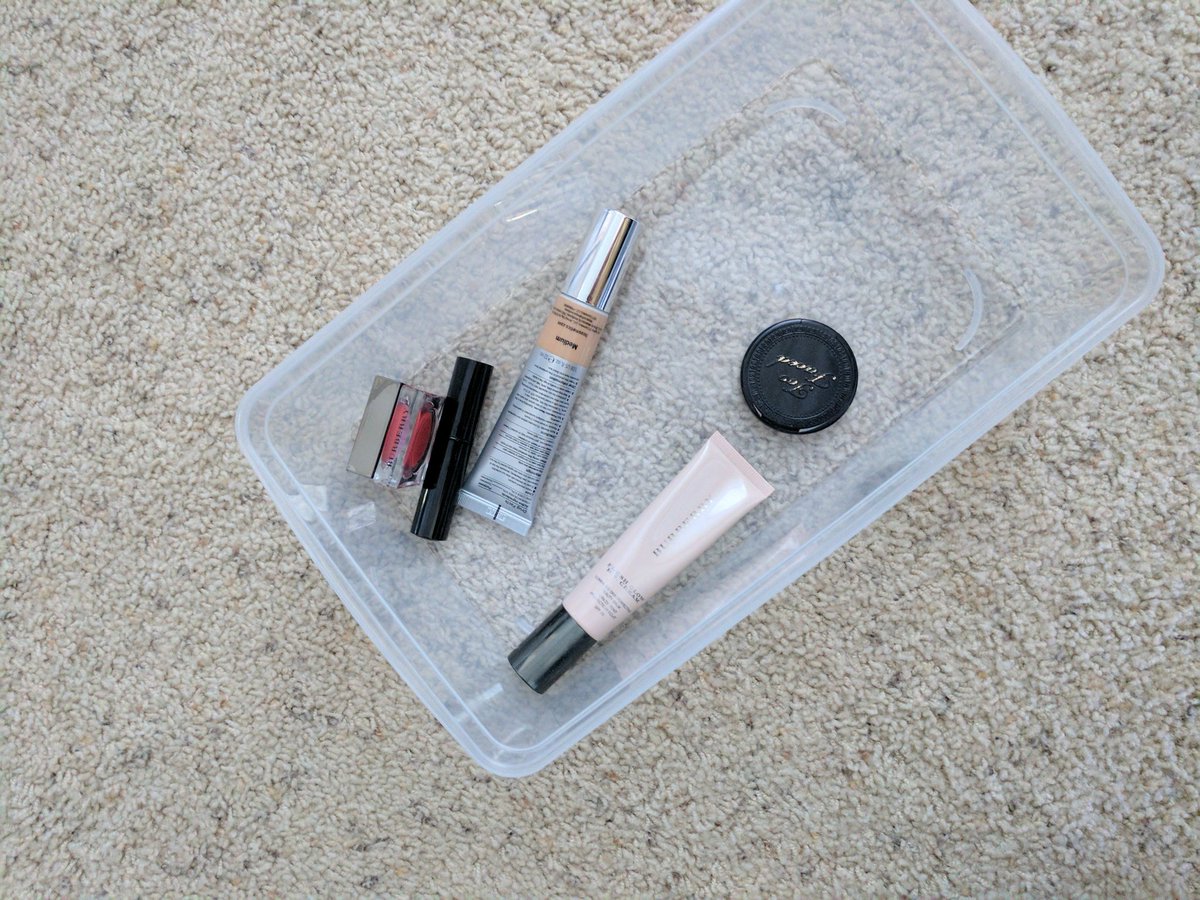 03. SCRUNCHIES |
I'm so pleased with myself. I've been on the hunt for some velvet scrunchies for a while and noticed that this store has 3 colour ways to choose from. They actually arrived last week but I'm still pretty stoked about the purchase. I don't care who hates them — bring the scrunchies back! Buy 'em here!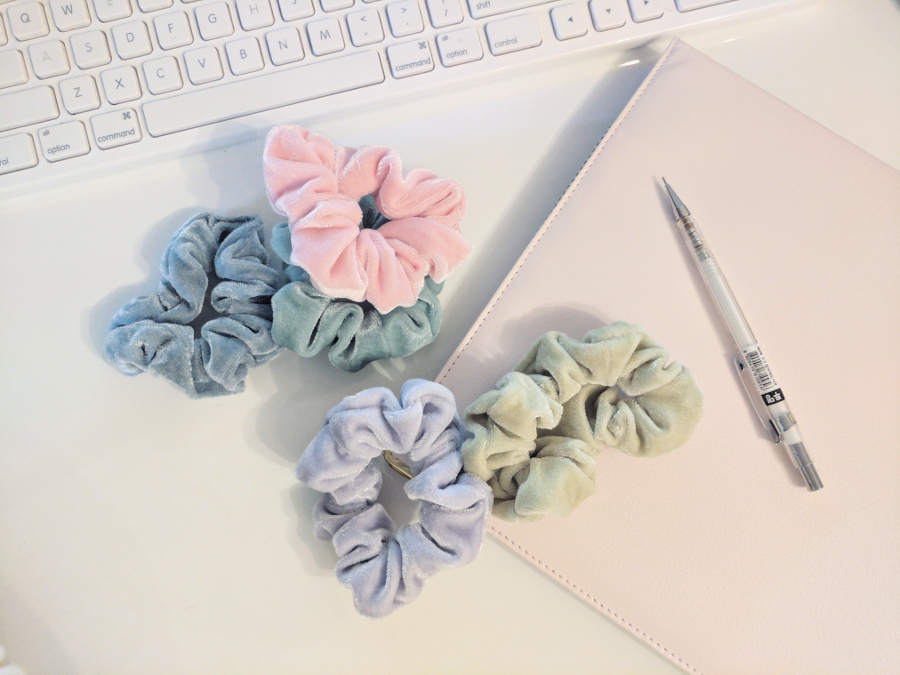 04. HIGH END HAIR |
Since January, I've been rotating between Aveda shampoo/conditioner combo, and the Kérastase volumizing shampoo + conditioner (except I don't think it's labeled as a conditioner). Since changing from drug-store hair wash back to my ol' faithfuls I've noticed a significant difference in how my hair looks and grows. I feel like it's finally growing longer than a certain length again. The Kérastase is actually a volumizing set, and immediately when I put in the shampoo I notice my hair feels thicker right away. While it's something I myself would only notice on myself, it's kind of a nice feeling to have that extra bit of hair feeling. Does that make any sense? Anyway, since my hair gets used to using only 1 brands in the shower, I tend to switch it up every few days and rotate between the Aveda and the Kérastase. The combo is workin' out well for me. 
05. FINGER PUPPETS |
I purchased Goldilocks and the Three bears finger-puppets for a friends kiddo, and I thought they did such an exceptional job. I paired the gift with the old school Golden Book, cute hey? I remember getting knitted finger-puppets at the hospital when I had bloodwork done as a kid. These have come a long way – look how fancy they are! They came all the way from France, a little pricey but I think it's worth it [PuppetsCo on Etsy].