I spent the majority of my time with my two youngest nephews, who are 5 and 4 years old. I was so excited to go home this Christmas. My wish-list wasn't material things, they were family related. I wanted to spend time in front of my parents fire place, have my Dad make bacon (he makes the best bacon, ever), eat Hobo's pizza and Georgetown Bakery bread, and of course catch up with family and friends. Preferably in front of the fire place!  I'll let the photos do most of the talking.
As soon as I arrived in Newfoundland, there was blowing snow on our drive back from the airport. The next day I took the kids out sliding.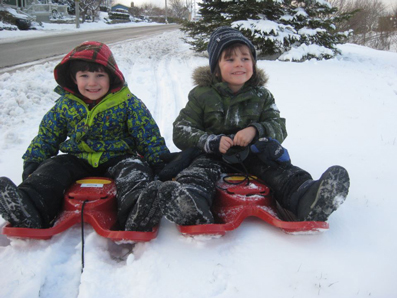 We quickly went inside after a full day of sledding and trying to build a snowman in the not-so-sticky snow.
I gave my nephews these drinking goggle straws for Christmas and I knew they'd be an instant hit. Kelan, the one below on the right made these hilarious faces that resembled Bubbles from Trailer Park Boys. I think I had tears in my eyes from laughing so hard.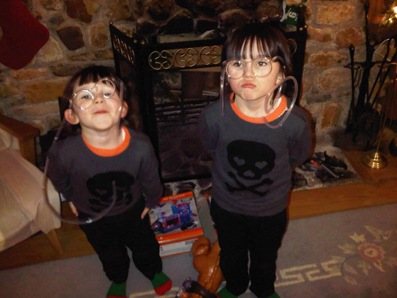 Ancy Nancy (as they call me) is so fun! Out for a quick haircut for the boys, much better don't you think!?Ruairi, kid onthe right said when the stylist did his hair like this for a quick photo said "I dun wike it." The hair stylist just put his hair up like that for my photo. Sweetie pie.
Kelan using his goggles during our Christmas supper. Also, eating his favorite: (turkey) "chicken on the bone" it's bigger than his body!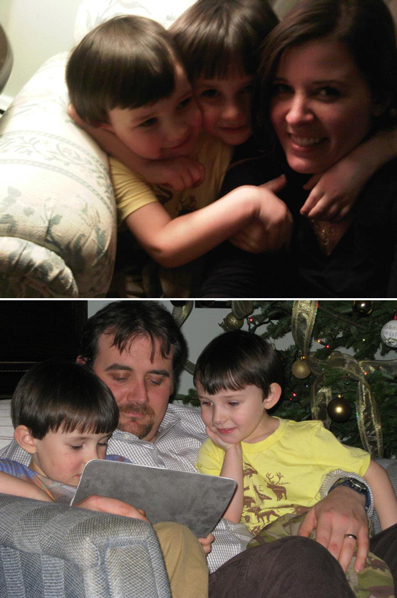 Daddy (my brother) playing Angry Birds on my iPad with his boys.
I purchased a BlackBerry PlayBook for my parents, for Christmas. Here's my Dad trying to figure out the game Need For Speed. Atta boy daddio!
Me, my Boyfriend (being like "c'monnn with the photos already" lol) and his awesome fun sister Krista.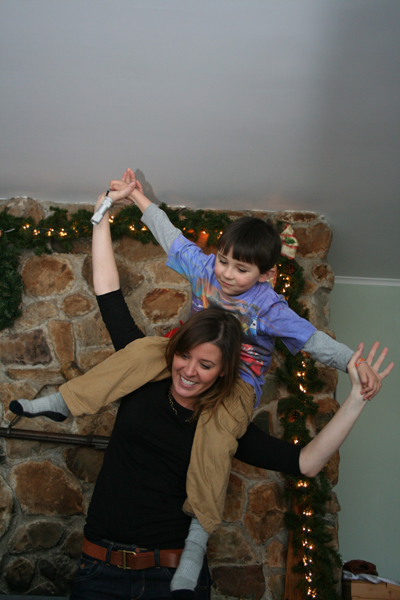 Ala finale. My favorite photo of Christmas. Kelan sitting on my shoulders and me whizzing around our living room like an airplane :)
Hope you all had a great Christmas and fantastic New Year.