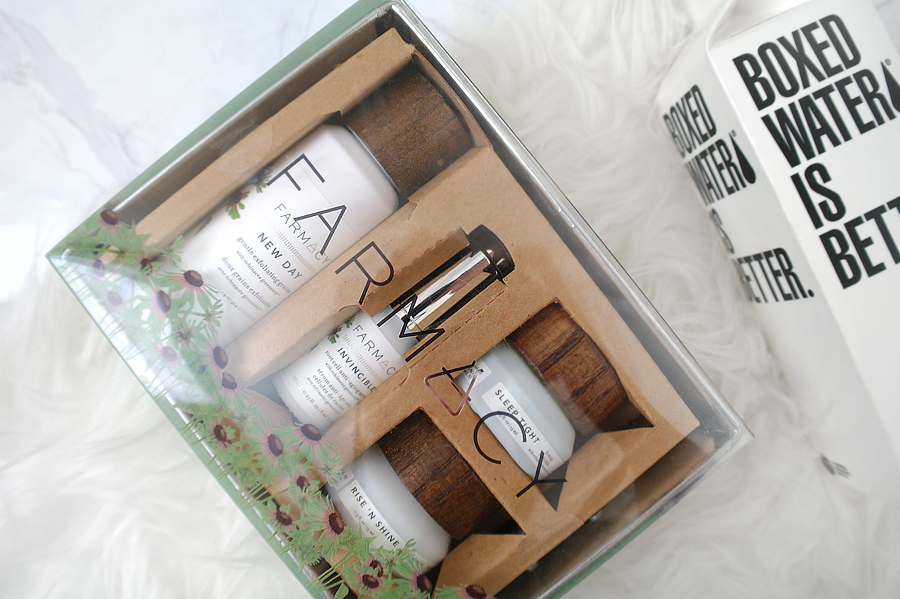 If you aren't familiar with Farmacy skincare, let me introduce you!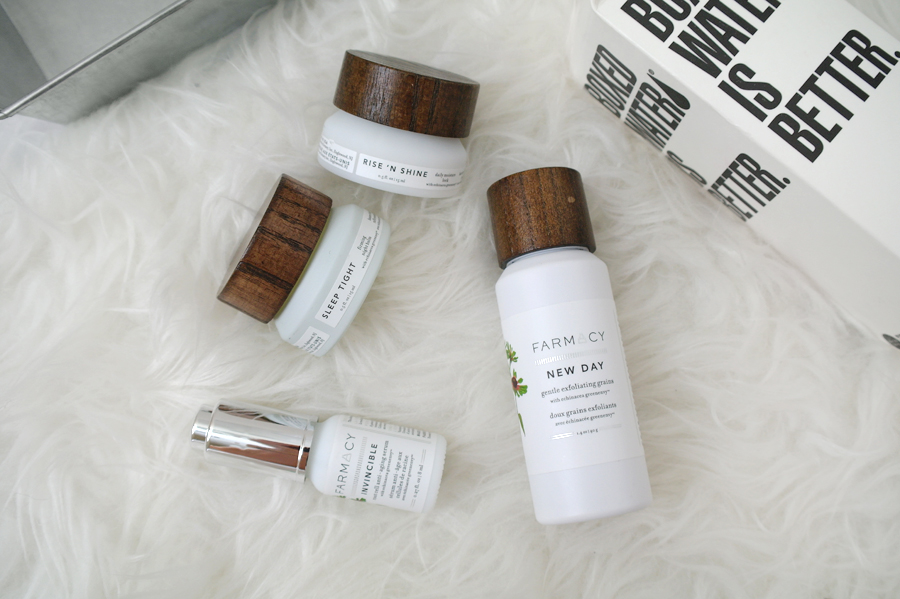 To be honest, I didn't find out about this brand on my own. A few months back when Lauren and I were browsing Sephora in Santana Row, she took me to the skincare section and showed me these items! I didn't end up picking anything out at the time, because I was currently using my favourite products (you know the drill: philosophy hope in a jar, and bobbi brown extra eye repair cream).
A PR pal that I've worked with in the past started representing Farmacy and allowed me to get familiar with the brand, too. So she sent over the Faramcy Perennial Picks for me to try out.
Farmacy Perennial Picks is a four piece skincare kit that comes with:
New Day Gentle Exfoliating Grains (1.4 oz)
Invincible Root Cell Anti-Aging Serum (0.27 oz)
Sleep Tight Firming Night Balm (0.5 oz)
Rise N' Shine Daily Moisture Lock (0.5 oz)
This set is perfect for anyone who has dry, normal, combination or sensitive skin. The brand is formulated without parabens, sulfates or phthalates nor do they test on animals. All their products are free of formaldehyde and artificial colouring.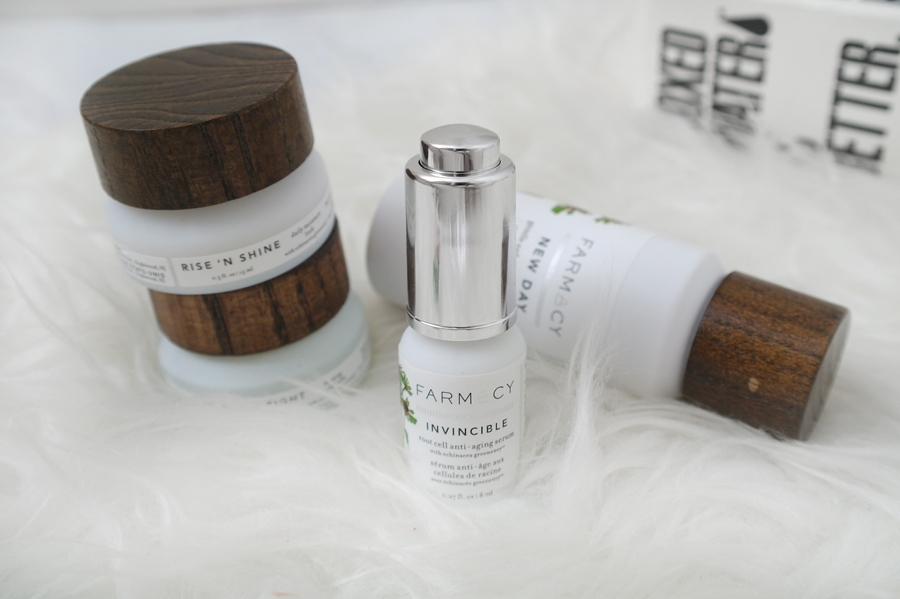 Although trivial because we all want to know how the product preforms on the skin, I think the packaging is great, with the wooden screw-top lids and each product is pretty enough to keep out on the bathroom counter tops.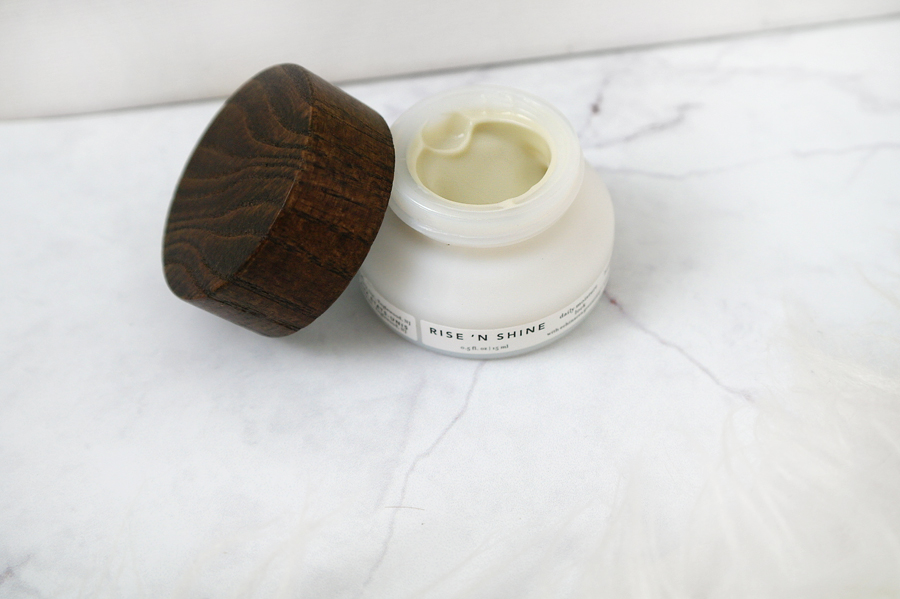 Farmacy Rise N' Shine Daily Moisture Lock. I have to admit, I am partial to my favourite face cream, but this one is pretty nice too as it adds hydration to my dry skin and makes my skin look radiant.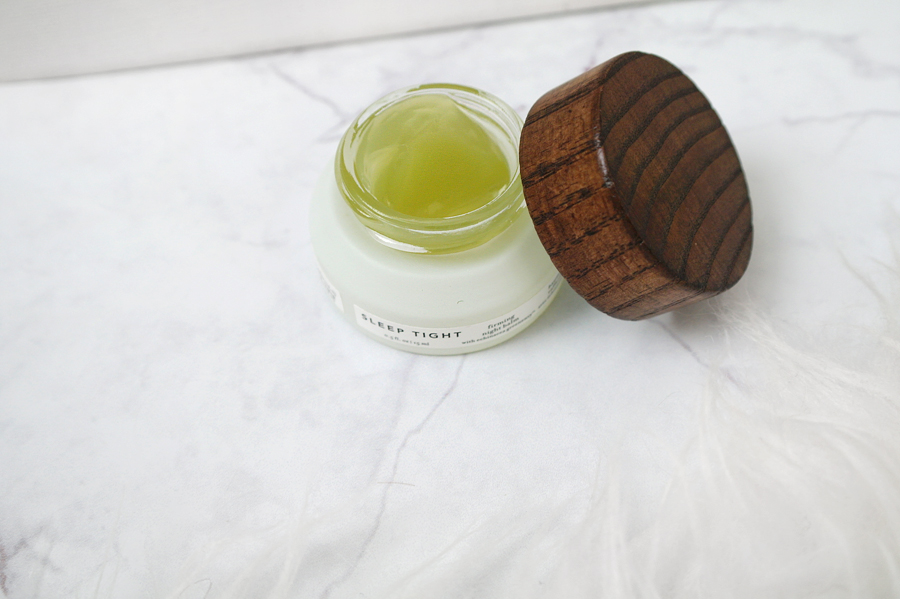 Farmacy Sleep Tight Firming Night Balm. This is more of a lightweight balm (re: balm = thicker). I'm happy it's not too heavy  feeling, but just enough moisture for my dry skin to soak up during the night, and feeling smooth in the a.m. I love the fresh scent of the night balm, it has a natural clean scent to it which I tend to gravitate towards (I dislike anything vanilla scented, or candy/food smelling!).
Farmacy Invincible Root Cell Anti-Aging Serum. I'm a huge fan of serums, but I seem to never finish them up. I love the way they make my skin feel, and I usually only apply them at night time because I don't want to layer too much on my face in the morning with my SPF, moisturizer, and makeup. I love to save the pampering of my skin, for my nighttime routine. I haven't been using these products all that long, so I can't fully report on how well the serum is doing for my skin. But it's definitely better than applying none at all!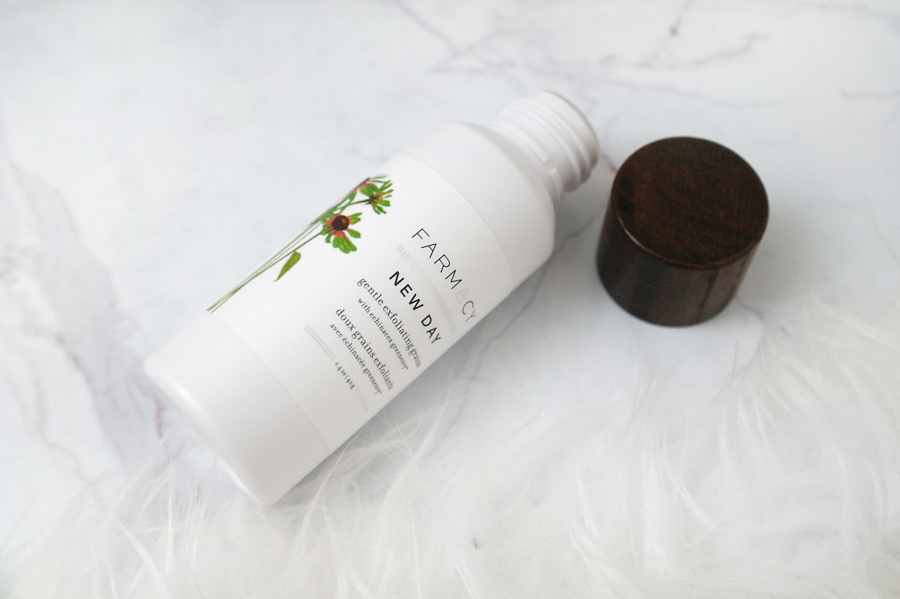 Farmacy New Day Gentle Exfoliating Grains. This is my first powder exfoliator, and what I mean by that is just what you think it means. Pour the white powder into the palm of your hand, add a little bit of water and it turns into a gentle exfoliating cream. It's gentle on my skin and doesn't feel abrasive at all.
Farmacy Perennial Picks Skincare Set $45USD / $58CDN
Disclaimer: the skincare set from Farmacy was sent for review.