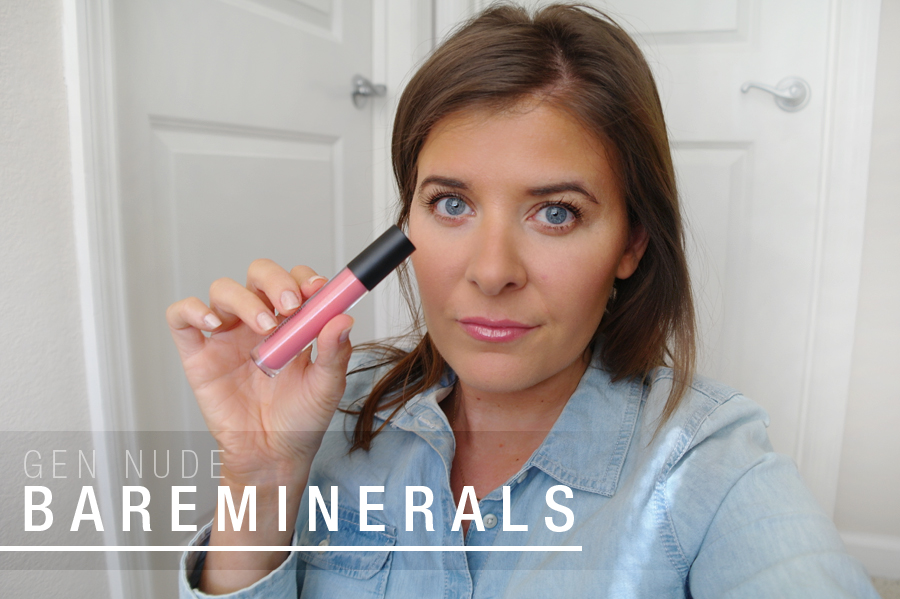 bareMinerals has launched an entire lineup of perfect nude lip colours this summer, called GEN NUDE!
Get this, they've launched 60 products. Sixty shades of nude, it's unreal.
I have a couple of products to show you!
Notice the matte buttercream lipglosses packaging has a satin-matte like finish to them so they're easy to tell apart from the buttercream lipglosses which are in the original bareMinerals packaging (clear/shiny). I love that they changed the packaging like that, to be matte!
I haven't tried a lip pencil from bareMinerals before. They're decently sized, and they glide on easily. I think the colour on point is perfect for my lips.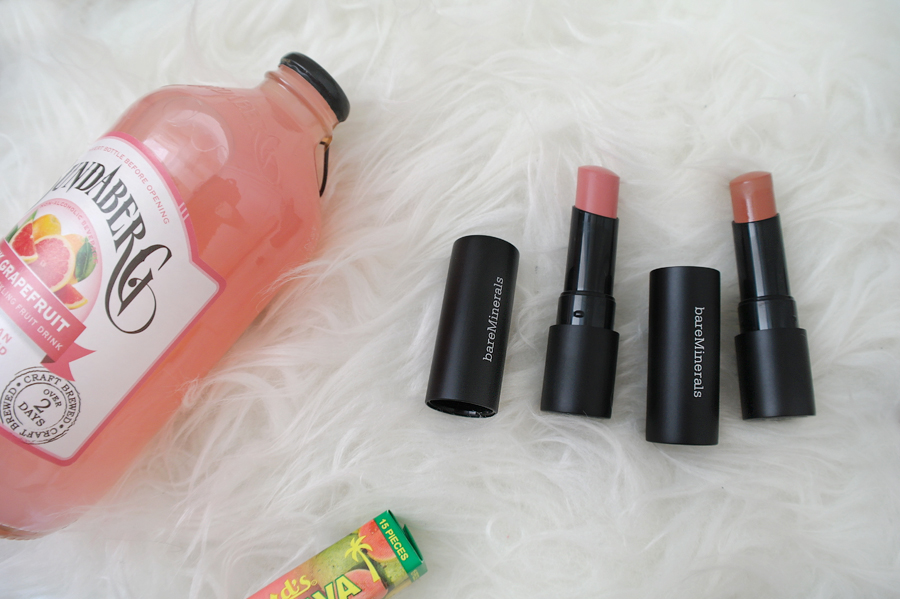 Left to right: bareMinerals GEN NUDE Radiant Lipsticks in Tutu and Honeybun in their sleek black matte packaging.
bareMinerals GEN NUDE Matte Liquid Lipcolour. These glosses are a long-wearing, cream-to-matte liquid lipcolour that has a nice lightweight texture to it, similar to the Buxom Wildly Whipped Liquid Lipsticks I reviewed in May. While they have the typical bareMinerals vanilla scent to it, it's not overpowering. It doesn't feel uncomfortable on the lips and these lipcolours are formulated with moisturizing ingredients to counteract any dryness that may have otherwise occurred. I can't stand a dry-lip! These glide on smoothly and you'll definitely find a perfect nude shade for your skintone, considering the amount of colours and formulas they came out with!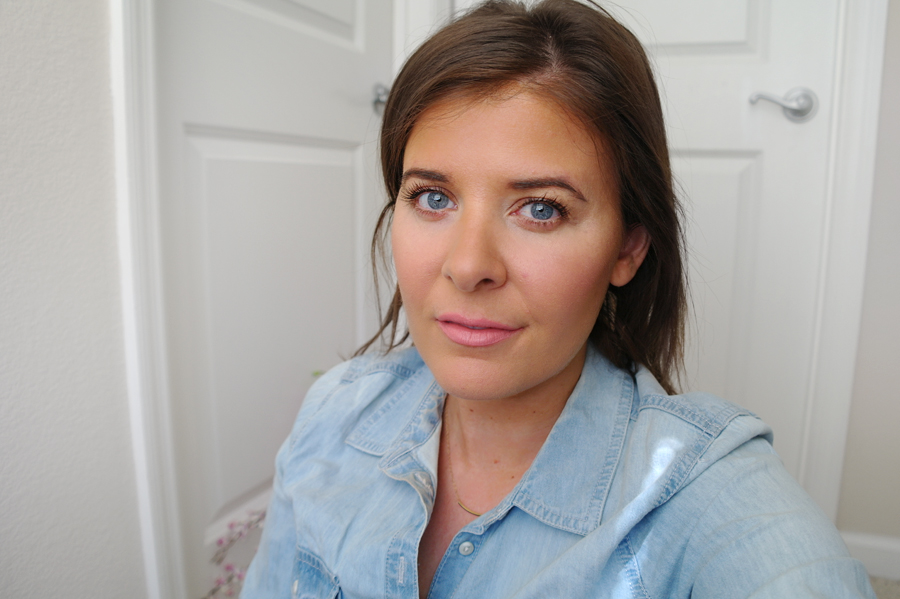 bareMinerals Matte Liquid Lipcolour – Cookie ($18).
bareMinerals Matte Liquid Lipcolour – Swank ($18).
bareMinerals GEN NUDE Radiant Lipstick. Easy to wear, easy to apply without a mirror. Goes on like a creamy balm and feels really moisturising on the lips. Again, this too comes in 20 flattering shades. Have fun in your huge playground of bareMinerals lip colours!
bareMinerals Radiant Lipstick – Honeybun ($20).
bareMinerals Radiant Lipstick – Tutu ($20).
bareMinerals GEN NUDE Buttercream Lipgloss. If you're familiar with Buxom (sister-company to bareMinerals) lipglosses, you'll know they tingle (and they're one of the glosses that I've finished multiple times, especially in the colour Katie). The bareMinerals ones do not have that minty smell nor a tingling sensation so I know a lot of people were concerned about that. The buttercream glosses have more of a sweet cookie scent to it (at least that's what I think it smells like!). Although the colour I received in fancy has a bit of shine in the gloss tube, it doesn't feel gritty at all nor can I notice any sparkle on the lips — which is a good thing!
bareMinerals Buttercream Lipgloss – Fancy ($18).
bareMinerals Buttercream Lipgloss – Fly ($18).
bareMinerals GEN NUDE Under Over Lip Liner. I'm not too advanced with using lip liners and have only tried another brand before this (Dior). So both brands are right up there, and I would expect they perform well on the lip with zero tugging, which is what they did. I was pretty happy with the two colours IÂ got!
bareMinerals Under Over Lip Liner – On Point ($16). This pulled more brown on my lips than I was expecting. I'd imagine it'd be an awesome nude to layer under a lighter brown gloss to create that 90's look.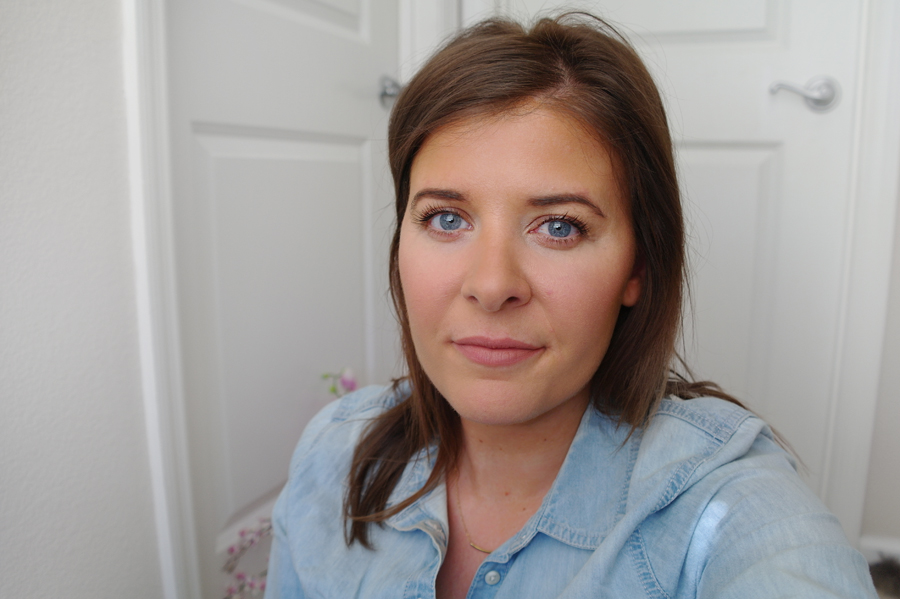 bareMinerals Under Over Lip Liner – Borderline ($16). Once I lined my lips I couldn't tell that I was applying it. It's the exact same colour as my outer lipline, once filled in entirely, it was a bit lighter. This is SO pretty!
Swatches on top: Lip Liners in border line (left) + on point (right).
Swatches below: Honeybun (radiant lipstick), Tutu (radiant lipstick), Fancy (gloss), Fly (gloss), Cookie (matte), Swank (matte)
Shop the bareMinerals Gen Nude collection.
Disclaimer: bareMinerals GEN NUDE products were sent for review.