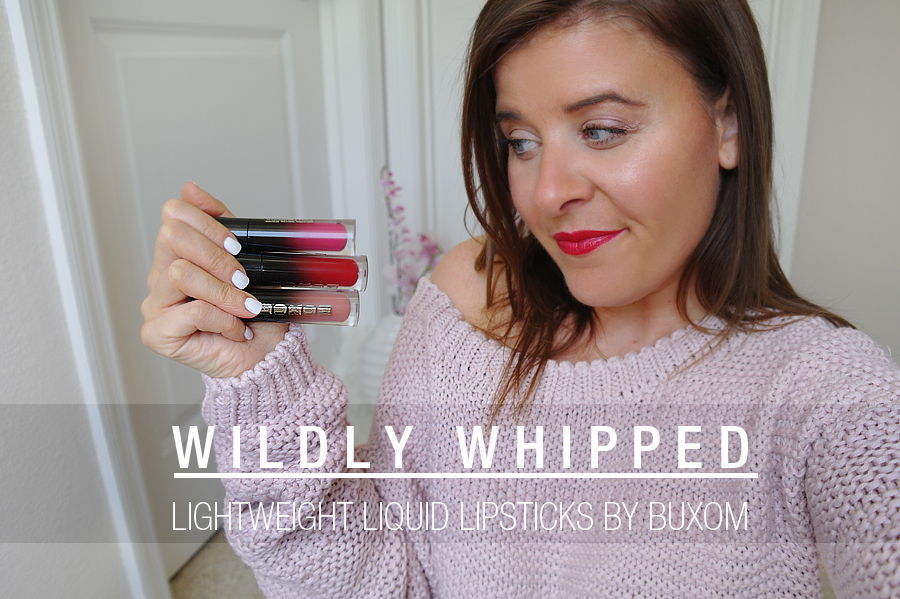 Buxom Wildly Whipped Lightweight Liquid Lipsticks launched in April and they are beautiful, easy and comfortable to wear soft matte liquid lipsticks. As the name suggests they feel so light and fluffy on the lips, providing a full coverage with just one swipe from the sponge tip applicator.
I have 3 of the 12 shades available, and there's even a fun shade available only to Sephora VIB cardholders (in the colour: Provocateur, a brick red). So you kinda get to be in the cool kids club with Buxom, so exclusive!
The shade selection I have to review is beautiful. Buxom always comes out with some fun shades.
See watches!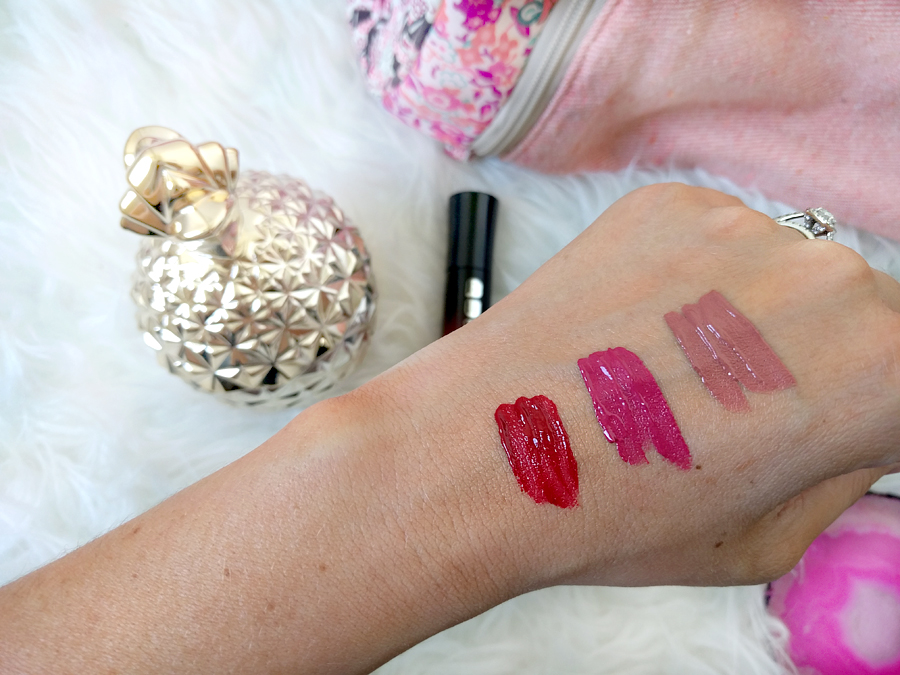 When first applied (above) + blended out (below).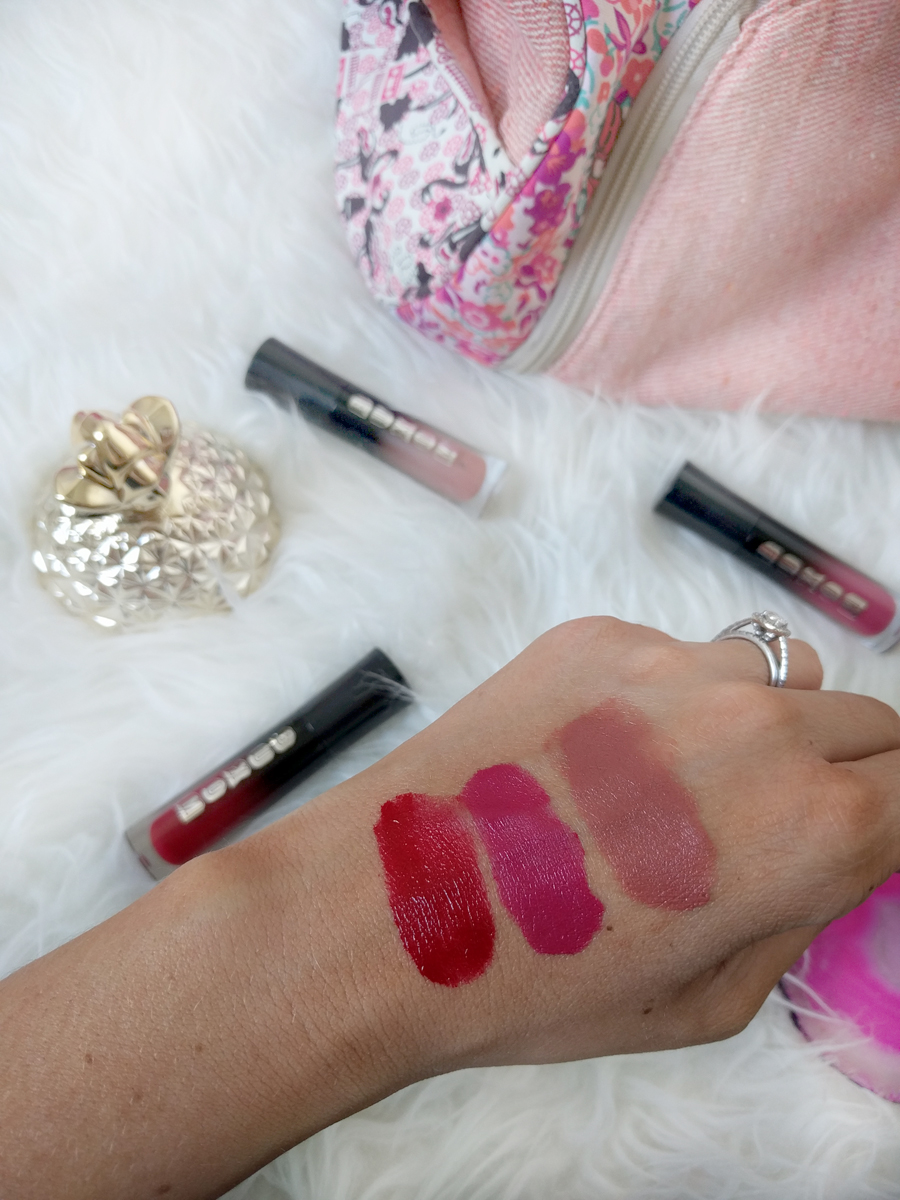 Left to right: Dominatrix, Lover, Centerfold.
Formula
I wouldn't consider it a liquid lipstick because it's more of a mousse lipstick. The formula has this buttery feeling to it, and the only way I can describe it is that it feels like a nourishing balm on the lips. The Buxom Wildly Whipped lipsticks are a matte finish, yet magically not drying. I kind of love it, since it's so comfortable and not tight or feel gross on my lips. It didn't feather on the lips but did create a lip-liner type of look to my lips after a few hours. Nothing a bit of blending from the finger couldn't fix.
Plumping
Buxom claims that this has a plumping feeling to these new permanent collection lipsticks. But I don't feel it at all. I love the regular minty/tingling sensation I get from their glosses, but it didn't bother me that I couldn't feel it either. In fact, it might make more people buy it because it doesn't feel tingly, since I know a lot of people aren't into that.
Left: Lover. Right: Dominatrix.
Lasting power
These liquid lipsticks aren't going to last all day on your lips but they will stick around for up to 4 hours without touching up. I've noticed the brighter colours stayed on my lips a lot longer than the lighter shade. So keep that in mind if you're looking to buy.
Applicator
They have a doe foot applicator, but a bit longer. It wasn't as easy to work with had it been the regular Buxom glosses doe foot applicators, but it's not a game changer for me. I can work with it.
Gosh, I can't repeat myself enough, these lipsticks are definitely the lightest mousse-like texture I've ever had on my lips. Try them! They're selling like hotcakes on the Canadian Sephora website, so if you want to get your paws on them shop the store now but don't fret since they're not limited edition.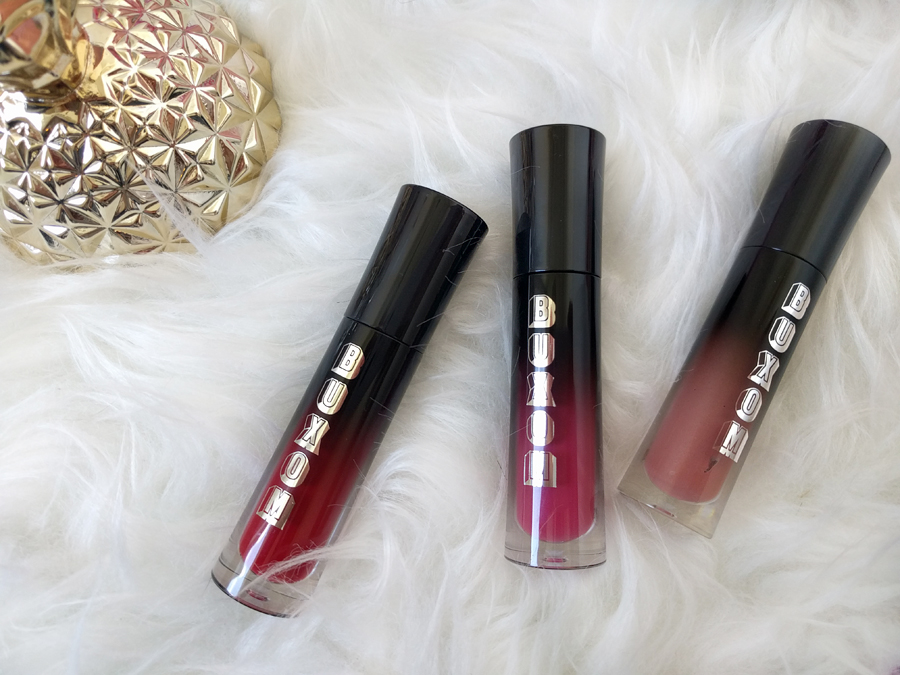 Buxom Wildly Whipped Lightweight Liquid Lipsticks (12 shades)Â $21 USD | $28 CDN
Available at Ulta and Sephora online and in stores.