Well, that Canada Day and Independence Day long weekend is now over, the sun is blaring hot here in California, now it's time to officially start summer. Let's get glowin'!
It's not often I grab a highlighting product and dab or dust it onto my cheekbones for an additional glow. I prefer to keep my makeup as simple yet still naturally-dewy looking as possible, which is why I love my philosophy hope in a jar moisturizer. I feel like it creates the moisture my skin needs, yet my foundation always look glowy when I applied that first.
But, there's something about semi-cream cushiony-like highlighters that turned my eye over to focus on them a little more, especially during these warmer months.
I got a couple of the brand-spankin' new Lancôme Glow Subtil Silky Creme Highlighters in a huge awesome gift bag that Lancôme gave me when I attended a crazy wonderful one-on-one event with them back in April. So, I've been clearly giving them a fair run for the past little while.
Like I said, I'm not a highlighter wearer (that often!) so I cannot compare them to any duplicates you might know of, out there. Because I haven't tried it. Why haven't I tried the popular Becca Cosmetics highlighters? Because they're powder. Simple as that. I do know that they have one that comes in a creamy-pot sort of thing, but I hadn't reached or looked at highlighters until recently.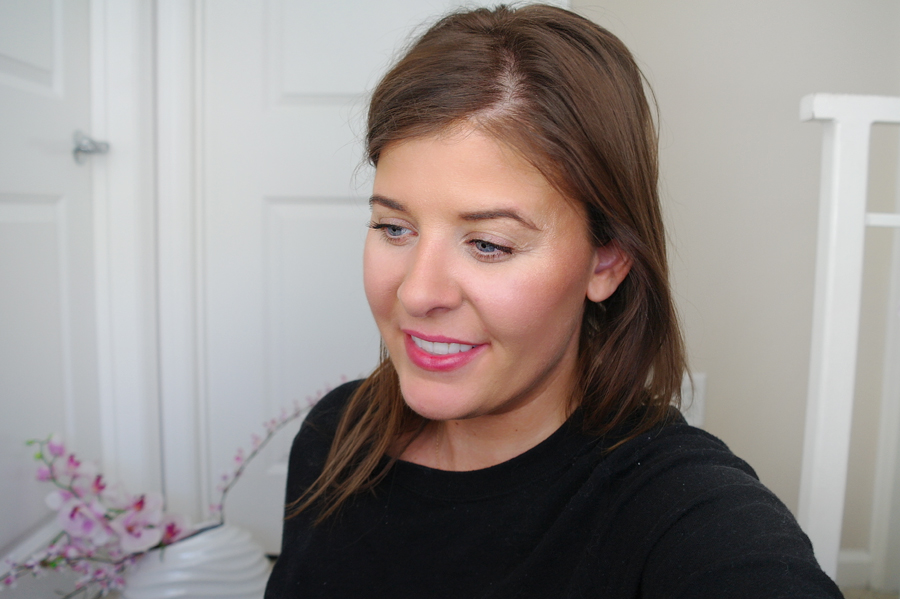 But what I can show-and-tell you is that it has a wonderful creamy yet cool (yes, it feels cool as in cold!!!) consistency that absolutely melts seamlessly into your skin, and doesn't have any stickiness to it at all. Your skin looks gorgeous, and has this natural radiance to it. Now, that's what I like. They are buildable so if you want to achieve an intense glow, go for it.
If you haven't even touched these silky smooth highlighters, I'd advise you to even just go into a store and simply swatch it for yourself. They feel incredible. Which I guess is why I said, I"m gravitating towards them more, even if it is a highlighting product.
Lancôme Glow Subtil Silky Creme Highlighters $30 USD.
Disclaimer: Although I received the product for free, I wasn't told I had to write a post about it. But I wanted to share the love and show you guys what the product was like, since I hadn't heard many people talk about it (yet!). There ya have it.
Psst! Don't forget to enter my giveaway here for a Specialized Women's cycling jersey!