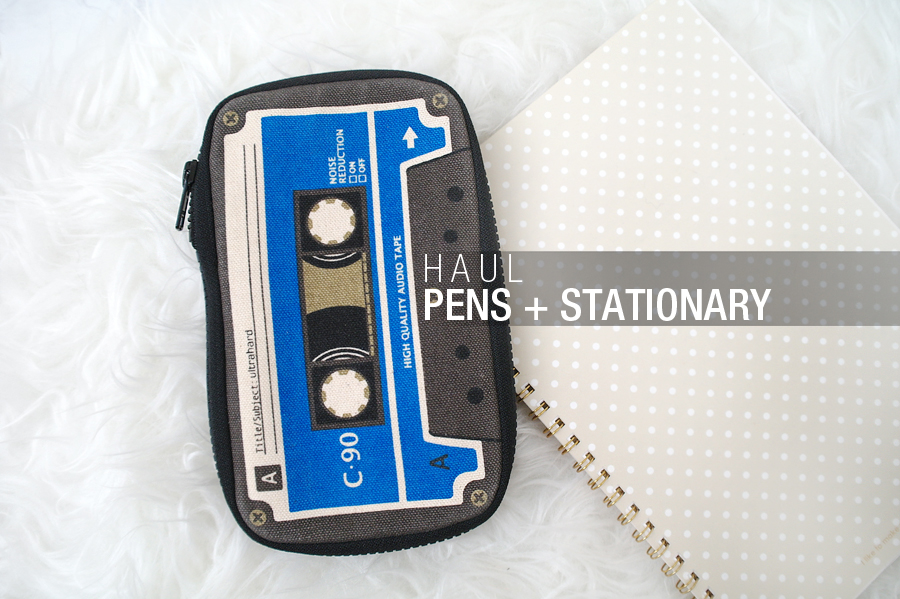 A post from me, a little out of the ordinary. But for those who've known me ages, know it's not out of the ordinary that I spend a good hour or more in a stationary store. And ya know San Francisco Bay Area has a ton of them. I've even made trips to San Francisco JUST to visit these said stores.
I've always been a pen/pencil/marker/stationary/notebook collector my entire life. I have tons of little notebooks back home in Newfoundland filled with the same type of cartoon characters, over and over and over again.
My stationary and writing utensil game hasn't changed at all. I'd like to think it all came from my Father being an Architect and he wore that off onto me a little bit, with the fascination of different pen tips, and whatnot. So, I'm here to share a little bit of goodies I found while shopping around the past few years here in California. I'm especially loving the Japanese stationary stores, all sorts of wonderful gems in there for a fraction of the cost of what I'd find elsewhere.
First up are some items I was sent from Cool Pencil Case (sent for review).
Since I'm an 80's baby I knew immediately I wanted to get the Tape Cassette pencil case. It's AWESOME. I wonder if kids these days know what this is? I should ask my nephews, hah.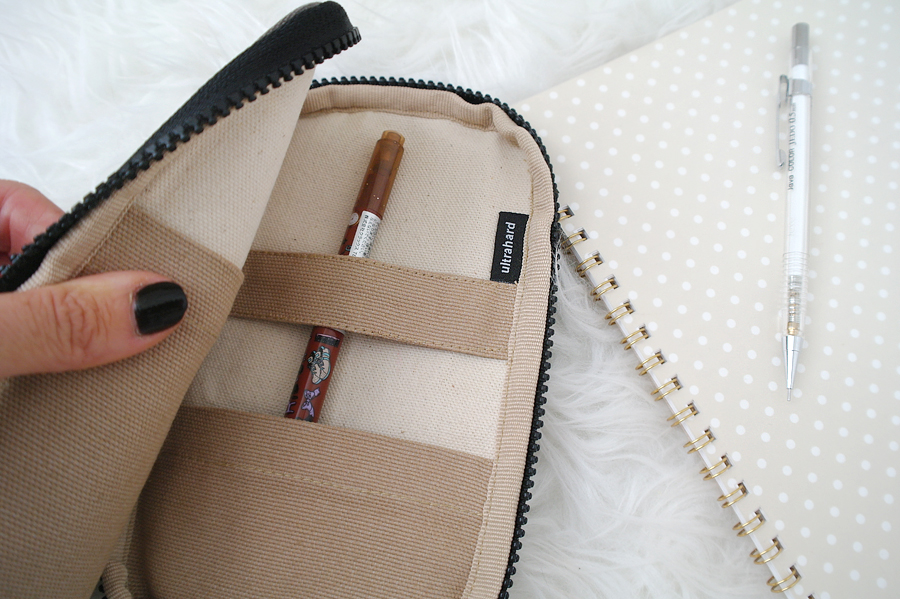 It has a zippered pouch and you can hold tons of layered pens on top of one another due to how the zipper is sewn on, so you're not limited to how many fits across. Make sense? Kinda wish the inside had a pattern or something, the beige is kind of boring in my opinion.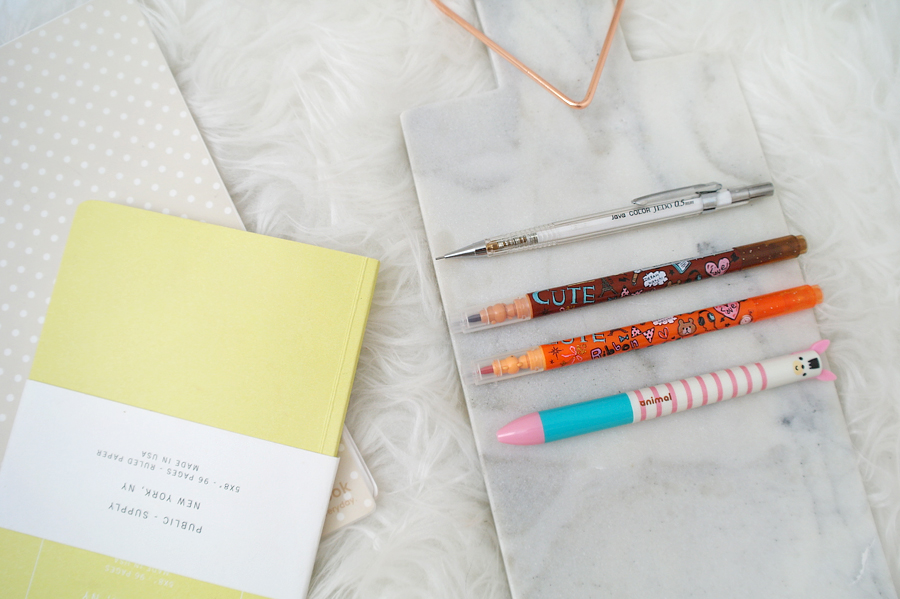 The pencil, pen and markers from Cool Pencil Case. Top to bottom: Colour Jedo Mechanical Pencil 0.5mm, Scented Markers (coffee + orange),  and an adorable Playful Ears Ballpoint Pen Duo in a fox character. The ballpoint pen has a black and red ink combo.
I'm all about the finer point tips when writing. Just thought I'd show you how each one performs.
The rest of the items listed below were purchased by me.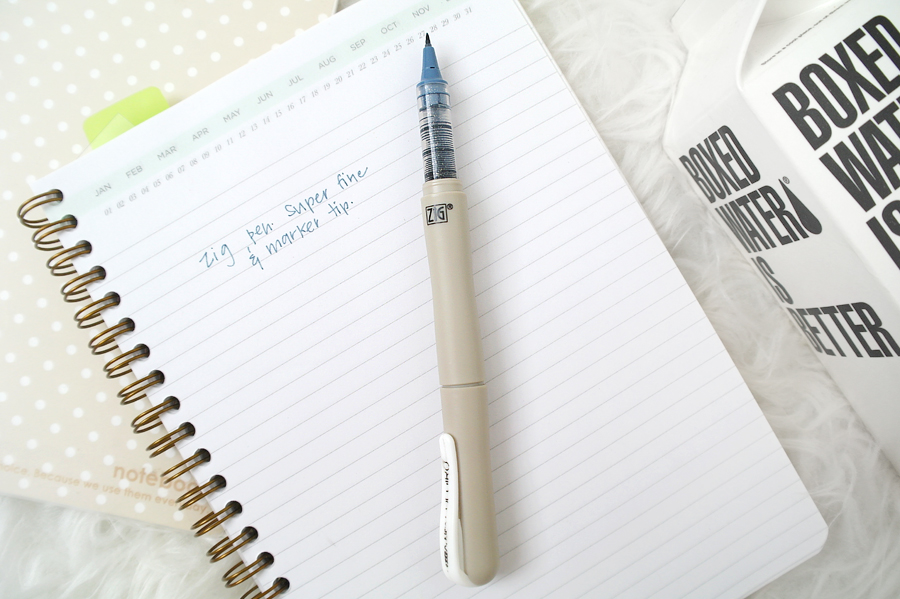 Zig marker was purchased on eBay. I saw it at Maido in Santana Row, but they looked all used and hadn't been replaced with new ones in a while. So I went on the hunt and found them myself. The marker insert sells separately than the pen you hold, which is kinda neat. It all cost me around $5.00 in total.
Le Pen Drawing 0.05mm. This is one of the pen/markers I went to San Francisco to get. I love how fine it is.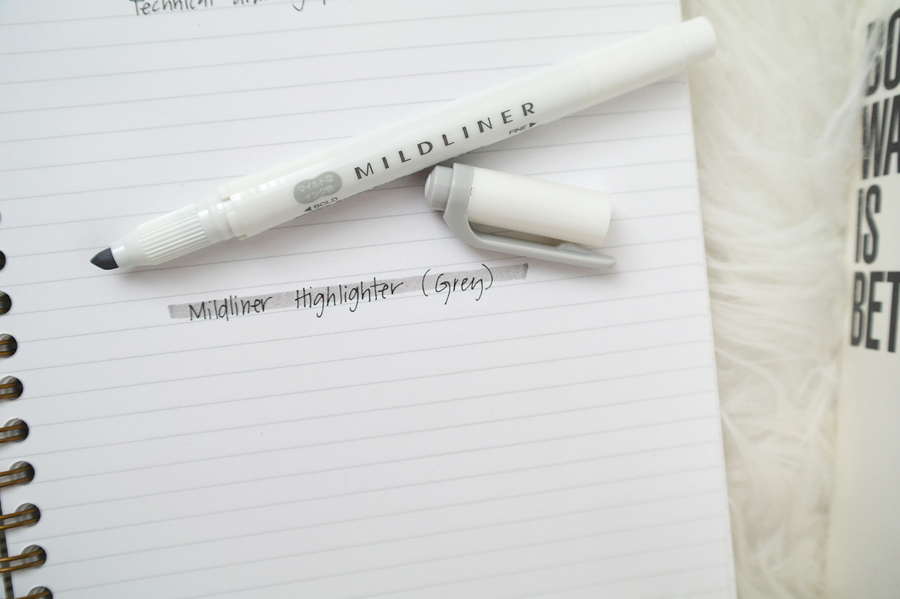 Mildliner Highlighter (double sided). Another eBay purchase. I use the grey "highlighter" for literally highlighting, but I use the other mild-like colours I purchased (15 in total) for colouring in those Adult Colouring Books. Ha!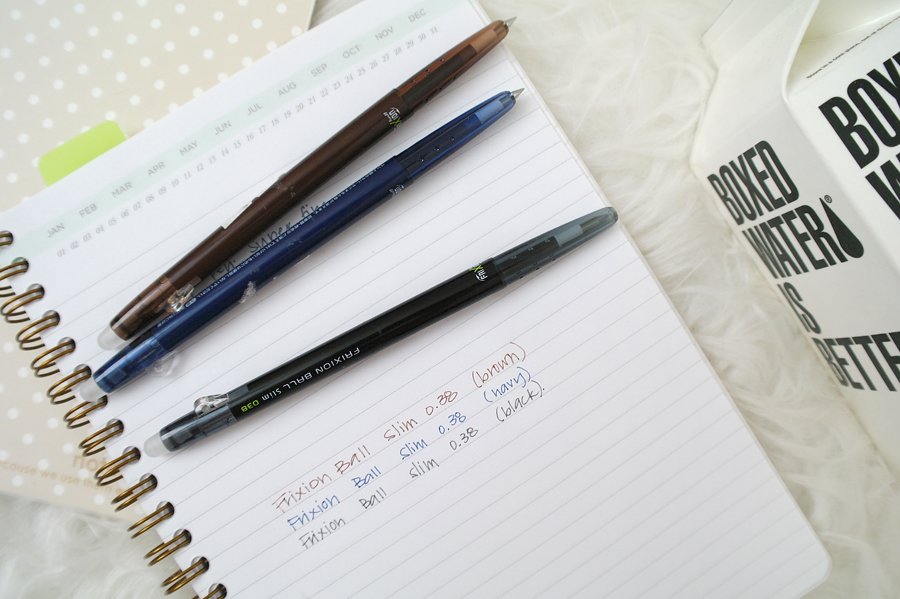 Frixion Ball Slim 0.38mm. If you watched my Snapchat a few weeks ago, you might've already seen these pens since I did a haul the evening I bought them. I went to Oakridge Mall, in San Jose and picked these up at Toyko Japanese Lifestyle. The great thing about Frixion pens is that they are ERASABLE! Omg. The only problem with having a 0.38 ink is that it wears out quickly.
Pilot Hi-Tec-C Slim Knock 0.4mm. I prefer to write with gel pens than a ballpoint one, and the finer/more needlepoint the better. This one is a great purse sized, I also picked this up at the same store (Tokyo Japanese Lifestyle at Westfield Oakridge Mall, San Jose).
Pilot Hi-Tec-C 0.3mm. I don't love this one. I think it's too scratchy. But I'll use it.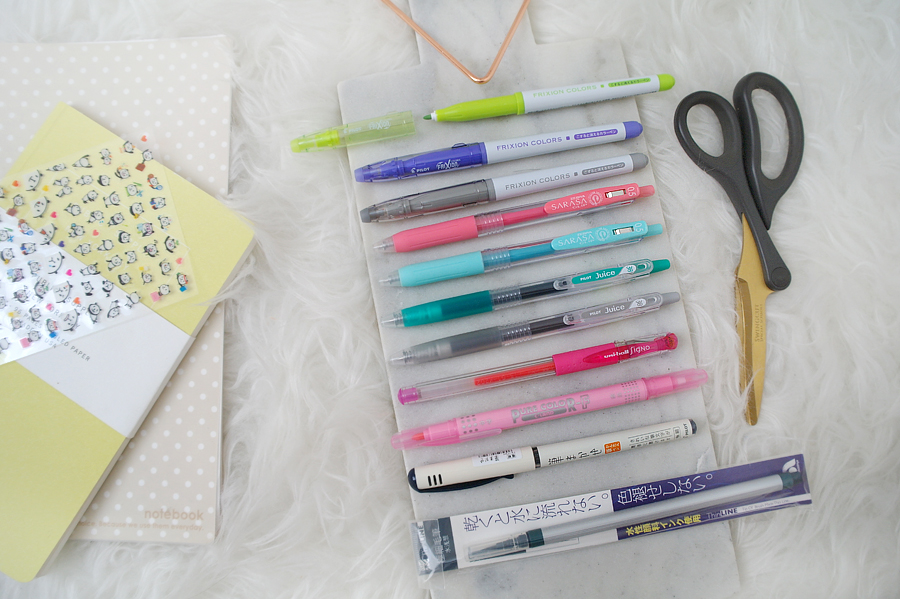 Jet Pens is where I purchased all these, including the stickers and fancy scissors. Love the Frixion erasable markers, the super fine pilot juice pens (never seen those anywhere before!) and the neat shaped scissors.
How they write: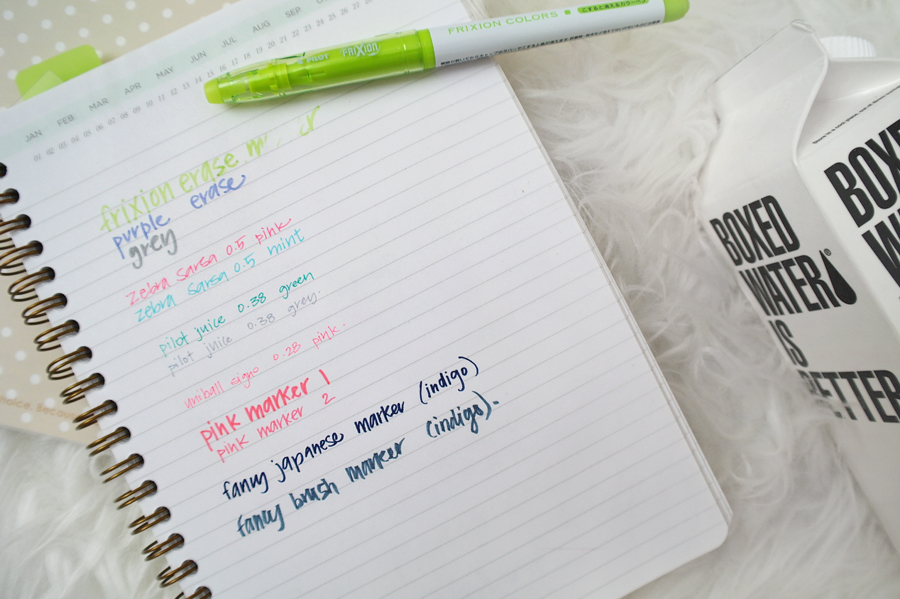 I didn't include my other markers (TomBow calligraphy pens) but I could do that too if you guys are interested.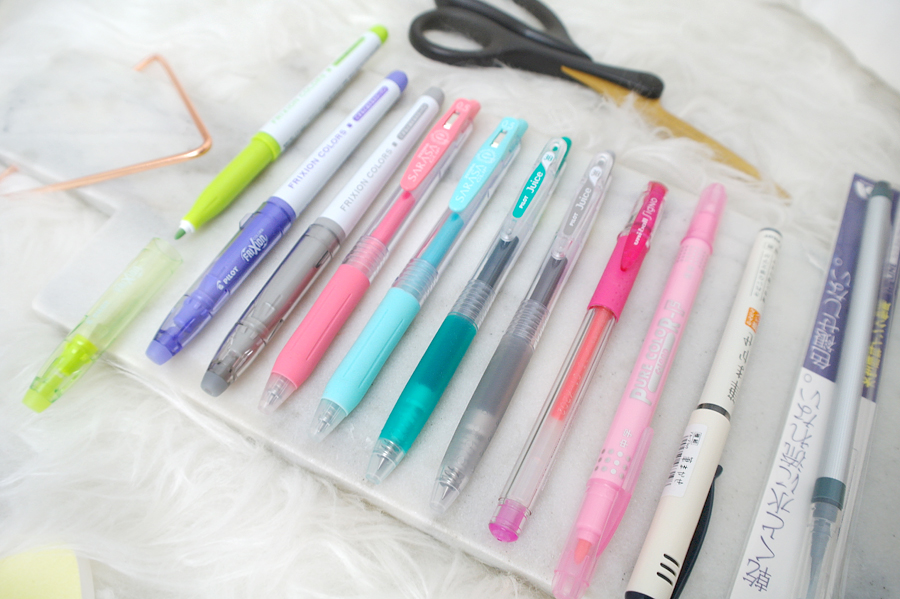 Anyone just as obsessed with stationary, notebooks, pens etc as I am? ha! Are you a thick gel pen user? Ballpoint? Or do you love super fine pens like I do? We can bond over our love of writing haha!
Psst! Don't forget to enter my giveaway here for a Specialized Women's cycling jersey!