This is going to be a post you want to read. Especially if you're a female cyclist. C'mon over!
I've been cycling pretty consistency since December, and although I have switched my cycling pedals from clipless to clips on one side and flats on the other (I know! Who knew they made these?!), due to a minor fall, I have been biking often! Still a little scary to have that first fall while being clipped in, I gotta say! While for the most part I'm on my own, I still stick to side streets or beach towns on weekdays. Biking in traffic terrifies me, and although my husband being the avid cyclist/Ironman in the family, he tells me so many scary/horrific stories about close-calls or one of his buddies getting into accidents. Or worse.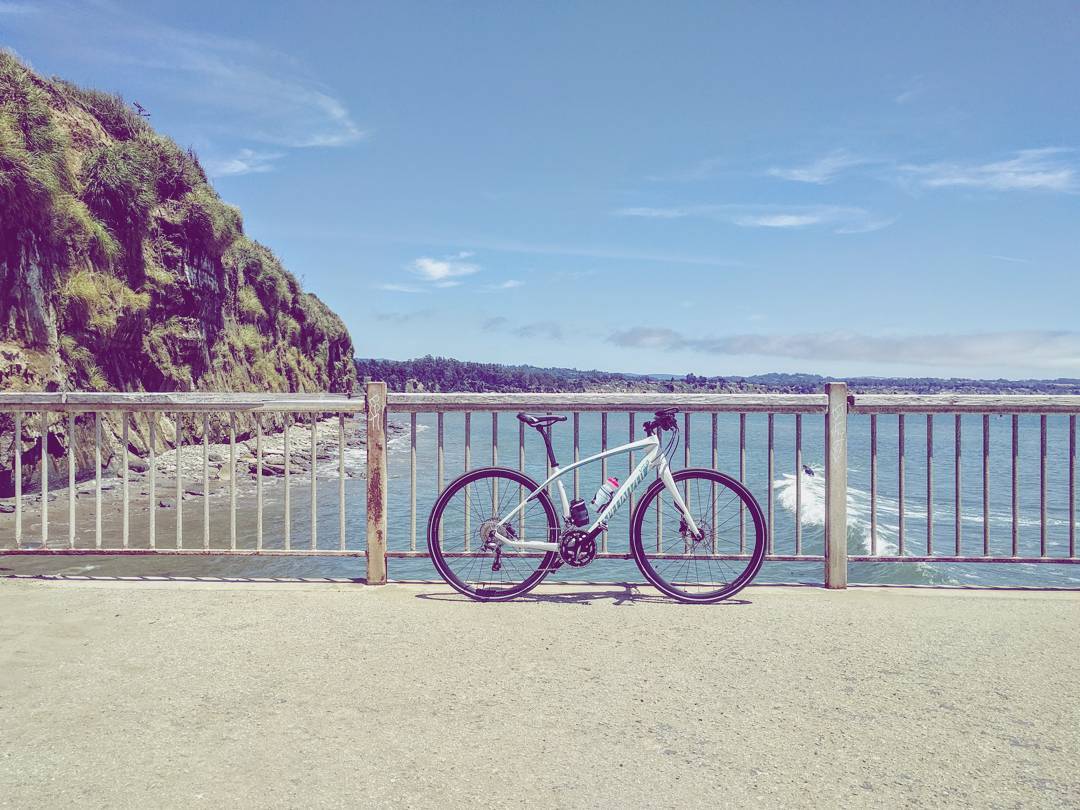 So. Calling all female cyclists! I guess you'd call me a Blog Ambassador (self-labelled) of sorts, with Specialized bicycles. My husband knows way more about cycling than I ever know (or care to know), if we're being honest… I just want to ride for fun. I don't want to be tweakin' the derailleur or fiddling with the mechanics of it all. But don't worry, I do know the basics and I always carry a tire kit with me.
I've been taking my Vita Comp Carbon bike with me to Santa Cruz mostly, sometimes to the town of Capitola, and zippin' around San Jose a little bit too. I'm all decked out in Specialized gear when I go and I now have scored a second sweet new jersey to be wearing while I'm out there exploring good ol' California sunshine.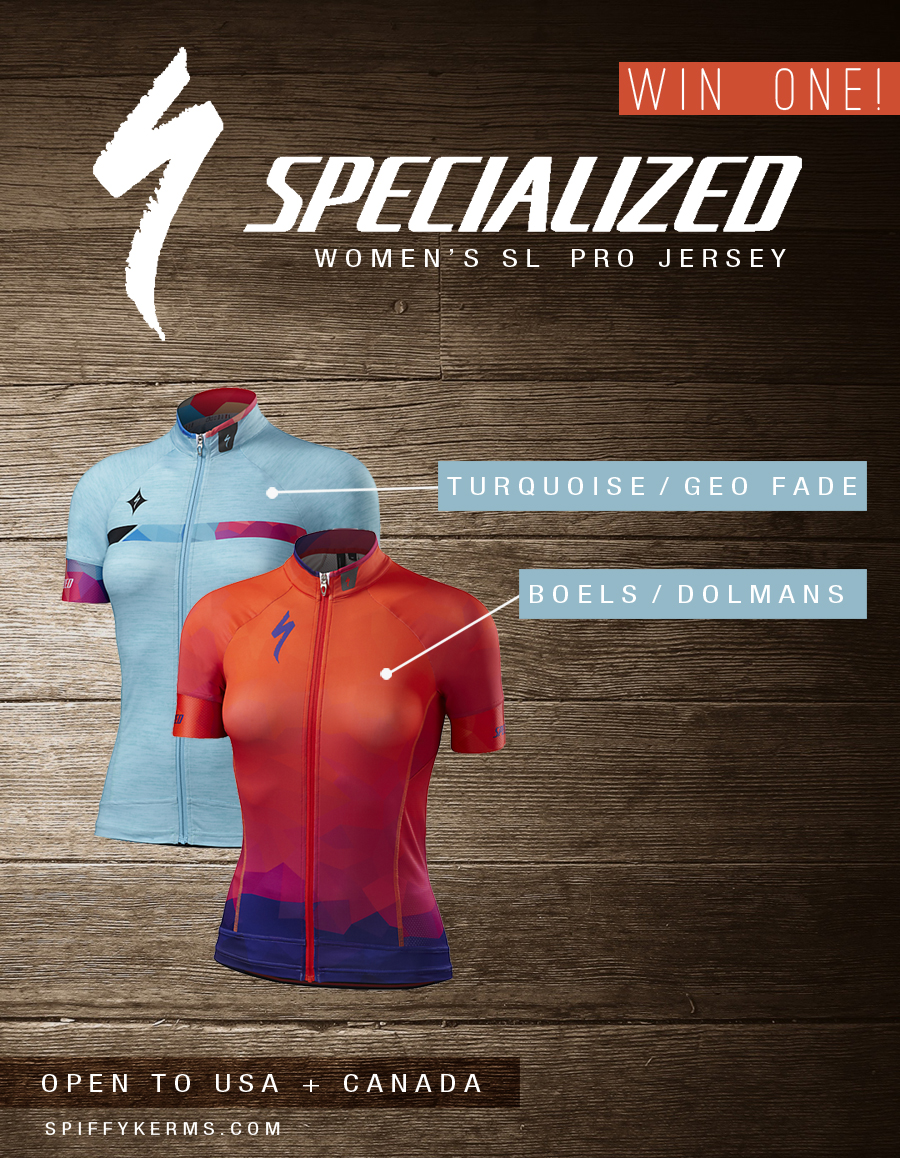 What's in it for you guys? TWO people get to win one of these jerseys as well. I'm sharing the Specialized love with you guys, my avid cycling readers! It's been ages since I've done a giveaway on the blog, so I thought we were overdue to thank you guys for coming over to visit my site and reward you guys with goodies, ha!
The prize(s): Specialized Women's SL Pro Jersey, and one of you will be twinning with me, since I own the turquoise one too!
If you are a sweepstakes/giveaway hunter, you're out! No fake followers allowed to enter just because it's a giveaway (it's easy to tell in the Rafflecopter anyway).
Winner must reside in Canada or USA.
There will be 2 winners. 1 jersey per winner.
Winner must supply address 48hrs or less after I email them requesting their mailing adddress.
I think that's it! Simple and sweet, and to the point. So get entering, and I wish you guys the best of luck!
Remember, two winners! Ch-yeah!