Dior's Spring 2014 collection called Trianon, is absolutely stunning and so very well executed. The collection is inspired and stems from the gardens of Marie-Antoinette's Petite Trianon.
Spring is known for subtle or pastel colours so I wasn't too surprised when Dior sent me some goodies from that collection and it was filled up with soft colours. Oh the wonders of marketing, making us all long for spring time, just a few weeks into Winter.
This collection will be a fond place in my beauty collection. For one, I am a spring baby and always love soft colours to work with on my face, and nails. I'm not too interested in bold vibrant colours for the skin, I always resort to a sun kissed look with a bit of a glow and light muted colours on my eyes, if any. Not only that, the collection is just so very delicate looking with the bows embossed into the products.
The photographs below are just showing you what is new from Dior, I'll be doing watches and full reviews at a later date. Lucky for you the Dior Spring 2014 collection is now available as of today! Which also happens to be my Father's 80th birthday.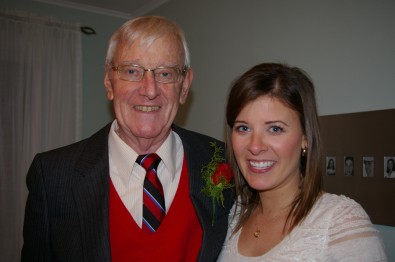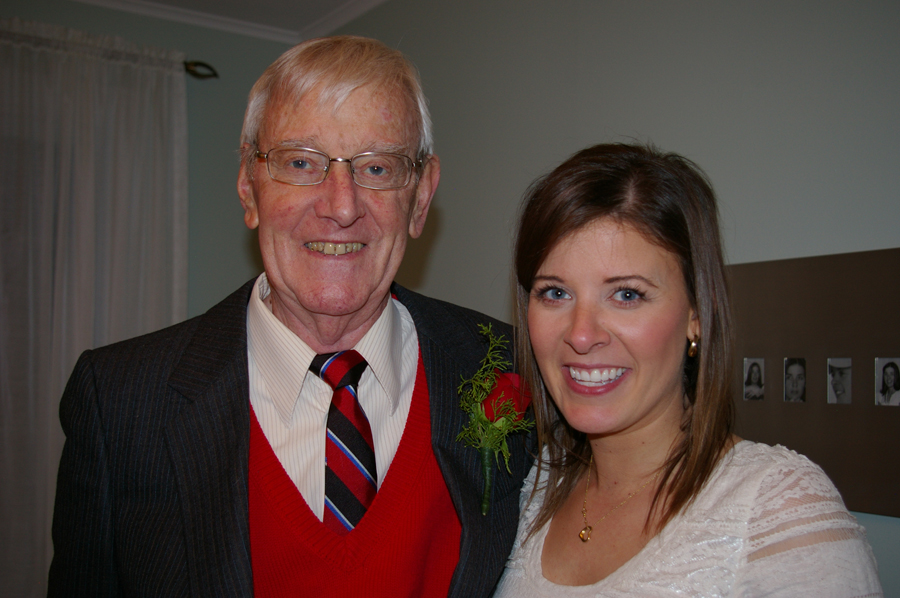 Happy Birthday Daddio.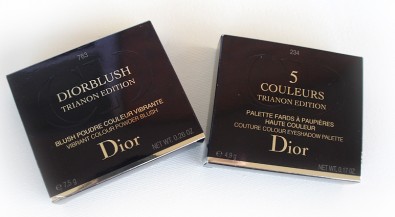 First up, face and eyes.
Diorblush Trianon Edition ($44 CDN) — A wonderful universally flattering colour, this blush is both rosy and has a hint of coral in it. I can only imagine applying it onto pale winters skin that it will give you the same look on your cheeks as a child would, spent an hour sledding or building a snowman.
Dior 5 Couleurs Trianon Edition ($62 CDN) — Now these colours are right up my ally. I've heard that the Dior eyeshadow formulas are either hit or miss. I've already swatched these and used them. While there isn't much pigmentation, they give off more of a glowy shimmery effect to the eyes rather than the straight up colour you see in the pan. Not sure how Dior distinguishes between palettes and which ones should get fancy brushes and which palettes get sponge tip applicators.
Dior Glow Maximizer and Pore Minimizer ($42 CDN) — The BB cream shown in the middle is not part of the spring collection but also a product to not be ignored. I've been switching between using the Dior BB cream and the Dior Hydralife BB cream on a regular basis. I haven't been using regular foundation for the better part of the year (well, 2013). As I'm already a huge fan of looking glowy, I'm thrilled to be able to use the Dior Glow Maximizer under my foundation whether it be a BB cream or regular foundation to create a natural healthy looking  iridescence to my skin. I don't have issues with large pores, but I think I may still try it out to see if creates any difference to my skin and how foundation may look on my face.
Dior Backstage Eye Prime ($30 CDN) — As any eye primer, this is to be applied and blended in to prep for eyeshadows. It makes the colours your applying on top, pop and as any good primer should, it will last all day long without creasing. Note: with any primer, you mustn't apply much otherwise it will crease.
Diorshow Fusion Mono Matte ($32 CDN) — Get ready to use your backstage eye prime with these great eyeshadows. Dior already has Fusion Mono shadows that they released last year, but now they've added matte to the collection. Don't be afraid of the Nocturne (dark charcoal) colour, the swatches aren't as dark as they'd look in the pot. I'm thinking of applying Céleste (light lilac) to my entire lid and using Nocturne as an eyeliner. The eyeshadows come with a travel safe container, which has a cap on it. Very sanitary.
Next up, lips and nails.
Rouge Dior Lipstick ($36 CDN) —  Crinoline (coral) and Courtisane (pink) are two new shades added to the collection. I've been using Dior lip products for a few months and they're smooth, and have a wonderfully creamy texture on your lips.
Ah! My favourtie part of the collection. Lip glosses! Probably because it requires no skill nor a mirror to see if you've coloured outside the lines.
Dior Addict Lip Gloss ($31 CDN) — Petillante (shimmery peach) & Exquisse (a milky fuchsia). Dior knows how to create a collection. Everything you apply will compliment one another. Pair the
As I mentioned in my

Wedding Day Makeup

post, In 1953, Christian Dior described lipstick as dressing a woman's smile. I cannot agree more, I think adding a bit of shine and colour to the lips just finishes any makeup look.
Dior Addict Lip Glow ($35 CDN) — I'm sure if you know anything about Dior cosmetics, you know that the Lip Glow is a popular piece amongst the collections. This is a new addition for Spring 2014, and is now available in coral. It's supposed to just apply like a regular lip balm and give your lips a "my lips but better" shine. Plus, it's quiet moisturizing. 
Dior Vernis and a Shimmering Matte Effect Top Coat ($26 CDN) — L-R: Perlé, Porcelain, Bouquet, Bloom. Wow, what fun colours for spring and thankfully wearable colours I'd put on my finger nails. The pastel flowery shades are stunning. But the true star of the show has got to be the Shimmering Matte Effect Top Coat in Perle. It gives nails a sugary shimmery look.
Using Perlé as a top coat you can see that it evokes a shiny yet soft iridescence look to the nails. It comes out just like it does in the bottle.
 Has anything caught your eye, or will you be picking anything up from the  Dior Spring 2014 collection?