Ah, the first of many Holiday Gift Guides comin' atcha from all those blogs you read.
I can't believe I'm saying this, but I'm on top of the Christmas shopping this year and I probably have one or two things left to pick up, and then I'm DONE. Donezo! No stressing! To be honest, I don't really care for much of anything (for myself) this year for Christmas. It's definitely going to be different without my Dad around, and then celebrating Christmas in a brand new home. But that doesn't mean Christmas traditions won't carry on. My Mom and I still plan on driving over to our neighbours house on Christmas morning in our PJs hangin' with the Wade-o'sss. That's one of the things I definitely look forward to when I'm home in Newfoundland. Not only that, my Mom's new place will be closer to my in-law's place — not that St. John's is big by any means, but… hey, it'll be closer none-the-less.
Jumping into a Holiday Gift Guide now for the beauty lovers. So many sets are available at Sephora and other stores, it's a great time to pick them up and gift-away. Here are some goodies I've been picking up for people, PR brands have sent over (will be marked so you'll know) and products that I've purchased from the Sephora 20% VIB sale.
Philosophy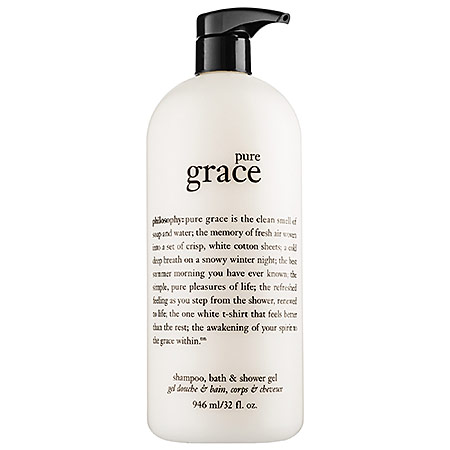 Pure Grace Foaming Bath and Shower Gel| $44CDN/$38USD I took advantage of the Sephora VIB sale and picked up a huge bottle with a pump, of the Pure Grace Foaming Bath and Shower Gel for in-shower. The 'regular' 160z philosophy bottles tend to last me for a few months so I would say that this huge 32oz will last me ages. Plus not to mention the scent is amazing — and looks nice in the shower, ha!

Hope in a Jar moisturizer| $79CDN/$69USD Hope In A Jar: My go-to daily facial moisturizer for over four years. I haven't found anything else that I love as much as this moisturizer. They now have 2 different variations of the hope in a jar, I prefer the original as opposed to the renewed hope in a jar which is a bit different in consistency and I feel like it doesn't give me as much dew/glow to the skin as the original. OG if you will, ha!
Fresh
Fresh Beauty sets will be available in December at Sephora! 
Zodiac Oval Soap Collection| $18CDN/$15USD Although these soaps are expensive perhaps you can pick it up for one of those friends or family members that enjoy the thought of receiving a product they can use that is astrology related. There are 12 zodiac themed soaps with four iconic scents in classy and sleek packaging. I'm a Taurus, and kinda dig reading about what my sign says about me on the Fresh website. The zodiac oval soap collection is for a limited time only, so make sure you pick up those products before it's too late!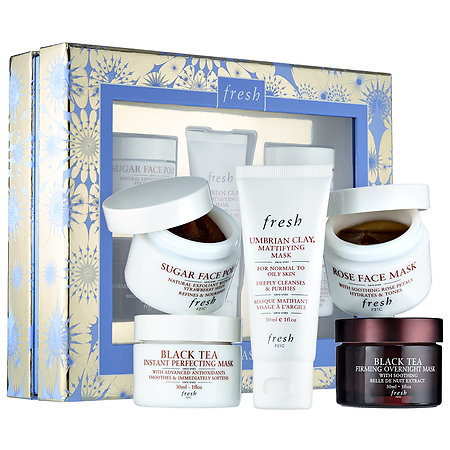 Mini mask spa| $115CDN/$93USD It's time to indulge your skin this Christmas, as gorgeous as it looks, it's just as effective too. Don't let the travel-friendly sizes of these masks fool you into thinking it won't last long, you get FOUR masks, and a little truly does go a long way. Inside the box you'll receive travel-sized items of 5 of the bestselling masks: Sugar Face Polish, Rose Face Mask, Black Tea Firming Overnight Mask, Black Tea Instant Perfecting Mask, and the Umbrian Clay Purifying Mask. Each product obviously does different things for your skin. Separate them and gift them individually, keep them for yourself so you can multi-mask for your specific needs, or give this gift-set to one! (Very generous of you! lol). It's up to you.
Rose skincare rituals: daily essentials| $78CDN/$67USDÂ Pamper your skin, have a girls-night-in, or gift these to one of your besties. I guarantee they'll thank you for months on end! This is a collection of Fresh skin care favourites that cleanse, mask, and moisturize.
Burt's Bees
Burt's Bee's Holiday Gift Collection has everything for under $25.00 — which are now available as of November in leading drug stores, grocery stores and mass retailers.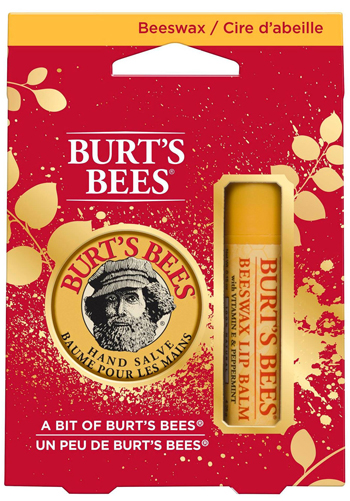 A bit of Burt's Bees| $5.49CDN/$4.99USD This is a classic lip balm and hand salve duo. Perfect for anyone who loves Burt's Bees products and wants to keep their hands and lips moisturized. I know just the perfect person for this gift set!
Hive Favourites| $5.49CDN/$4.99USD A great little gift for a stocking-stuffer, or to a co-worker. The gift pack contains a tube of classic Beeswax Lip Balm and a tube of Milk and Honey Body Lotion. The lotion has blends of milk, honey, coconut and grape seed oils, giving it a gorgeous scent that isn't greasy once applied — in fact it absorbs really quickly into the skin.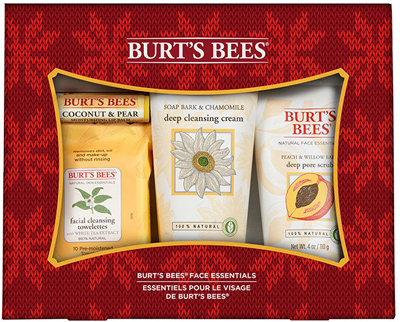 Face Essentials| $22.99CDN/$14.99USD This kit contains 4 of Burt's Bees popular products with white tea cleansing facial towelettes, soap bark and chamomile deep cleansing cream, a peach and willow bark deep pore scrub, and the coconut and pear moisturizing lip balm. And it's already gift-able in the limited edition packaging!
ColourPop x Hello Kitty
The new limited edition and cruelty free collection of cosmetics launched exclusively at ColourPop just in time for Hello Kitty's birthday which was on November 1!
Lippie Stix| $5USD Why did I wait so long to try out ColourPop?! They collaborated with Hello Kitty to launch this adorable limited edition collection. I tried my first lippie stix and I need to do a full-review on these. It seriously felt like nothing on my lips, but the colour intensity was unreal and it lasted hours without smuding or budging. Whoa. I also have a few extras of these (plus some extra gloss) so I'll be doing another giveaway coming soon!
ColourPop Ultra Glossy Lip, Metallic Lip + Satin Lip| $6USD These are so inexpensive, and with a gorgeous formula. Stay tuned for a giveaway and a video about these soon!
Dior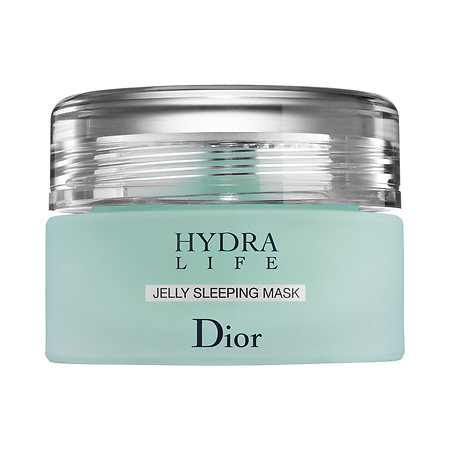 Hydra Life Jelly Sleeping Mask| $85CDN/$69USD Come winter your skin is bound to get drier, I know mine is. I've gone through the travel-sized pods of something similar from Dior (the Hydra Life Beauty Awakening Rehydrating Mask Capsules), and found my oily/dehydrated skin felt instantly more hydrated and moisturized in the morning. I went into Bloomingdales in San Francisco last week and the lady at the Dior counter suggested I pick up the sleeping mask since it would suit my skin needs better. And so, I did. Boy it's fantastic.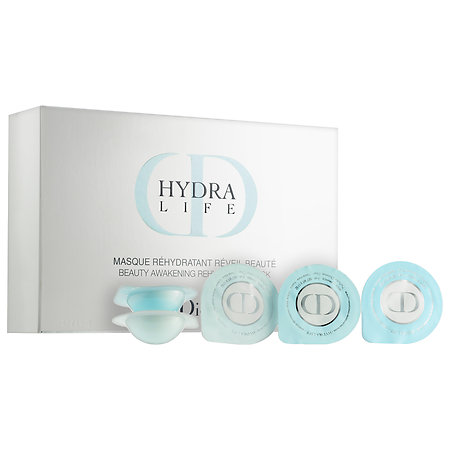 Hydra Life Beauty Awakening Rehydrating Mask Capsules|Â $55CDN/$42USD Okay, because I mentioned it above I wanted to include it in this gift guide. A little indulgent, yes, but well worth the money! Each pod is individually sealed, and can last up to three 'masks'. I used it as an overnight mask to reap all the benefits but it can also be washed off as a regular mask if you wanted. I brought it along with me on so many trips this past summer (Oregon for instance!). I LOVE how it made my skin feel in the a.m.
M·A·C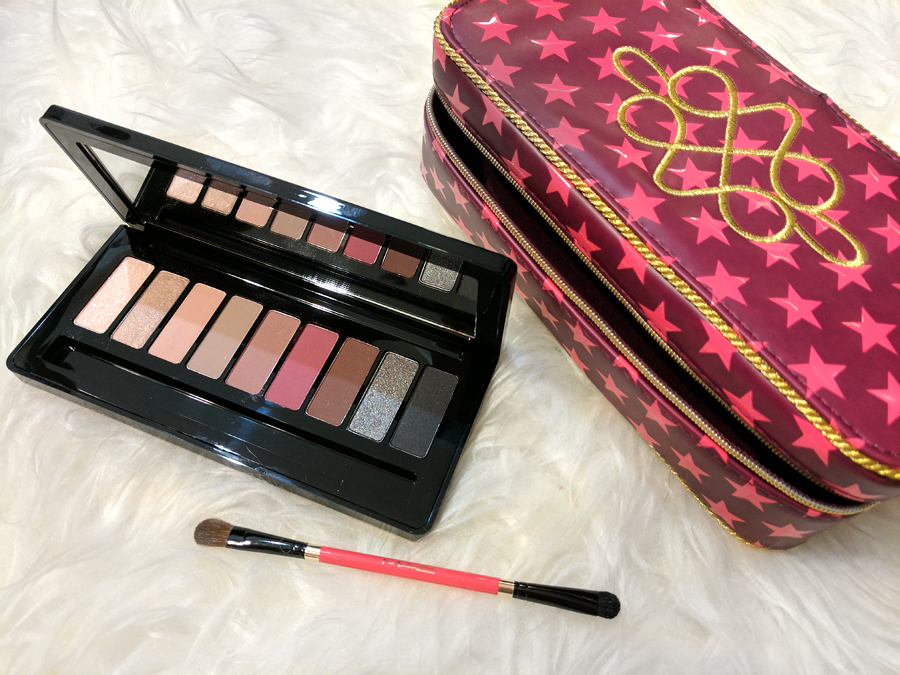 Nutcracker Sweet Eye Compacts| $39.50USD. I purchased my first holiday eyeshadow kit from M·A·C back in 2009. I honestly still have the palette for keepsake purposes, but M·A·C eyeshadows are undoubtedly one of the best out there. These easy to wear neutrals from the nutcracker collection are simply gorgeous. It also comes with a dual-ended travel sized brush for easy application. Pair this on top of my favourite eyeshadow primer, the M·A·C paints (I have the one in bare canvas).
Nutcracker Sweet Nude Mineralized Kit| $39.50USD. The products aren't shown in the photo above (only the makeup bag) because I wanted to do another individual post about the M·A·C Nutcracker collection! Get excited, I love how this one is designed!
Shop the products I talked about, below!
Disclaimer: These products were sent for review: Hello Kitty + ColourPop, MAC, Bit Of Burt's Bees, and the Fresh Beauty items.