The Guy and I both are originally from Newfoundland and we only moved to Ontario about 7 years ago. So it's not too surprising or far fetched to pack up for California and leave this place since we don't really have ties here. I'll certainly miss my close work-friends but other than that it's been a fairly easy decision to move.
You may say I'll probably be milking the wedding posts for all its worth. It's true. Mainly because I didn't blog about an engagement, or shopping for dresses months in advance. Can't blame me can you? I am so happy!
Again, I do not apologize one bit for blogging SO MUCH about our awesome wedding.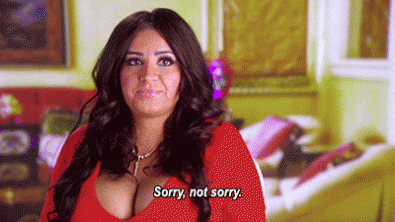 Close ups are the worst, but I thought it was beneficial to this blog post since it's primarily about makeup and what I wore on my wedding day.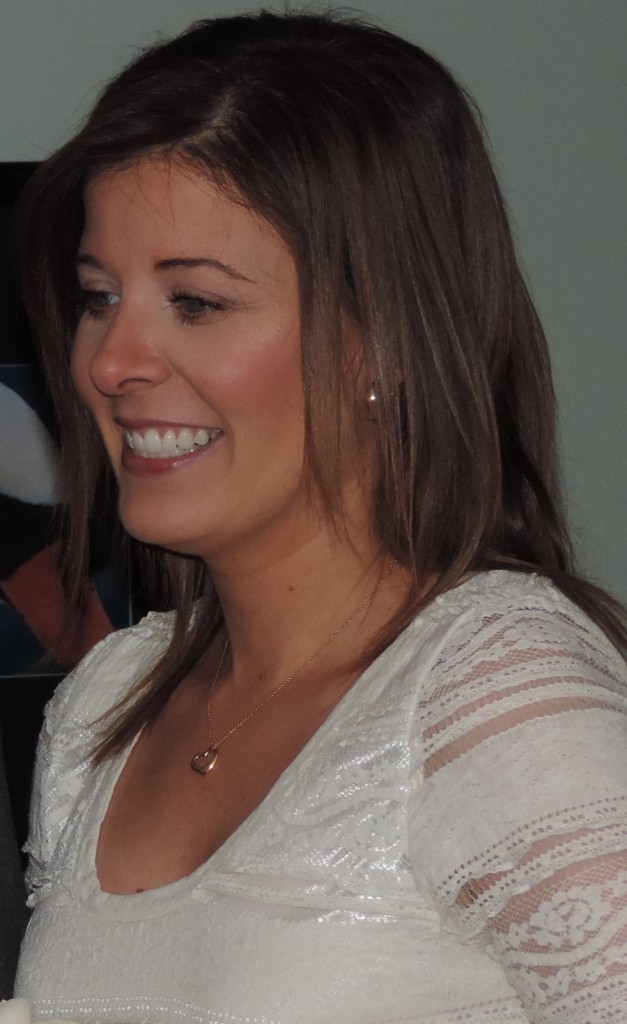 I hadn't used any self-tanning mousse since the late summer, so I was looking pretty pasty by the time December rolled around. I feel like I look a little healthier with a touch of colour on me. Since I brought a piddly amount of beauty products home with me (good thing I packed a make up bag last minute, because I thought about giving my skin a foundation break for the entire week of Christmas). I had my mind set on buying a Clarins tanning lotion and picked it up at Shopper's Drug Mart. I applied it only once, and was very generous with the application. Unfortunately I forgot to use rubber gloves and my palms were orange right up until the day before the wedding. Tip: toothpaste and a pumice stone did wonders to get rid of the orange on my CrossFit callouses.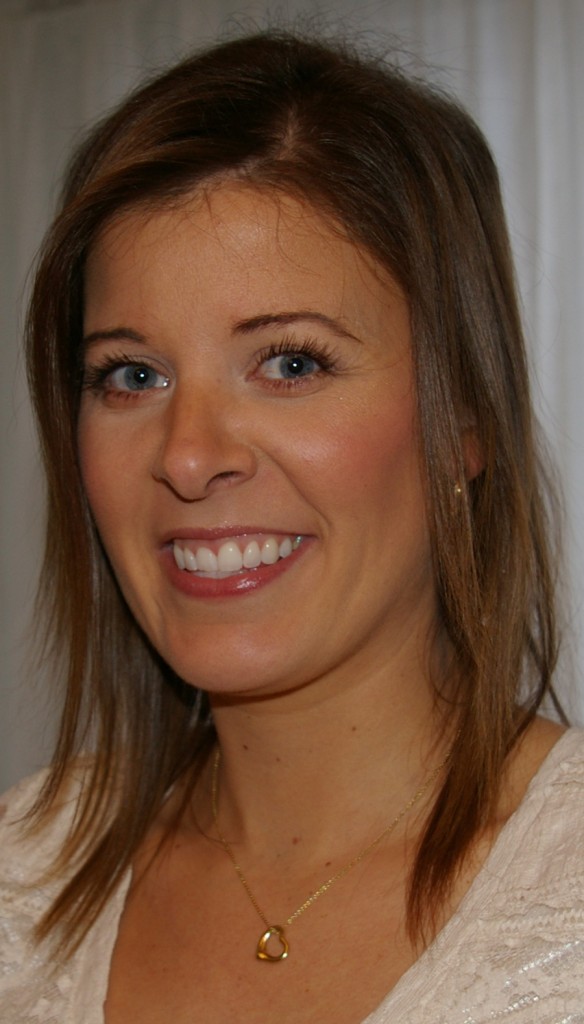 Since I was all set with my tanner, I was nicely sun kissed for my wedding day.
I prepped by showering extra long that day, exfoliated, and shaved. Then post-shower I applied some sort of Vaseline extra strength moisturizer to my entire body. I think my Dad owns it, and I used it once before and it left my skin feeling smooth until the next day, so I opted for that again.
I brought my makeup in a ziploc bag and dumped out everything on the sink. I locked myself in the bathroom for a good 45 minutes and spent time meticulously getting my face ready for the big day. I've photographed the full sized products, everything I brought was transferred into little travel containers.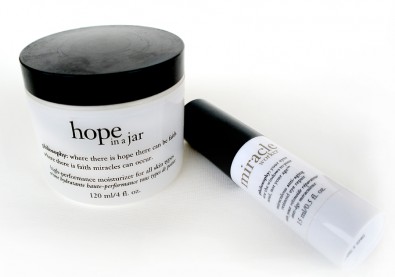 Skincare
Moisturizer: Philosophy's Hope In A Jar (no surprise)
Eye Cream: Philosophy's Miracle Worker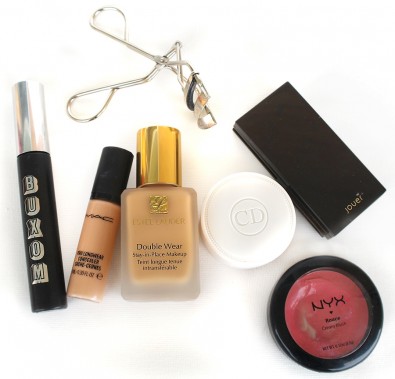 Makeup
Foundation: Estée Lauder Double Wear in Tawny
Concealer: MAC Prolongwear in NW20. Concealed my under eyes in a triangular shape
Bronzer: Jouer Cosmetics in Suntan
Cream blush: NYX in Glow. Amazing colour on tanned skin
Eyelash curler: Shu Umera
Mascara: Buxom. Sad I didn't bring my Make Up For Ever Smoky Lash
Eye shadow: Tarte's Treat Yourself To Gorgeous palette. Borrowed from my neighbour Ally!
Cheek highlighter: A light, sparkly colour from the same eye shadow palette. Applied with a q-tip to the cheekbones
Lip gloss: Dior crème de rose
Sparkle bits on my chest and legs: Some sort of sparkley cream, also borrowed from a neighbour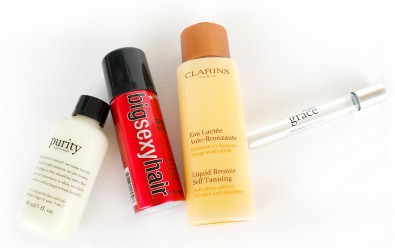 Tools & Scents
Hair spray: Big Sexy Hair
Hair straightener: Chi borrowed from neighbour
Face brushes: Real Techniques brushes
Perfume: Living Grace rollerball by Philosophy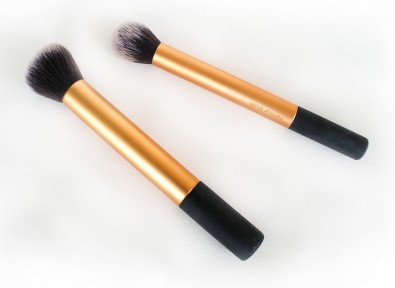 And this is the outcome! Huge smile included.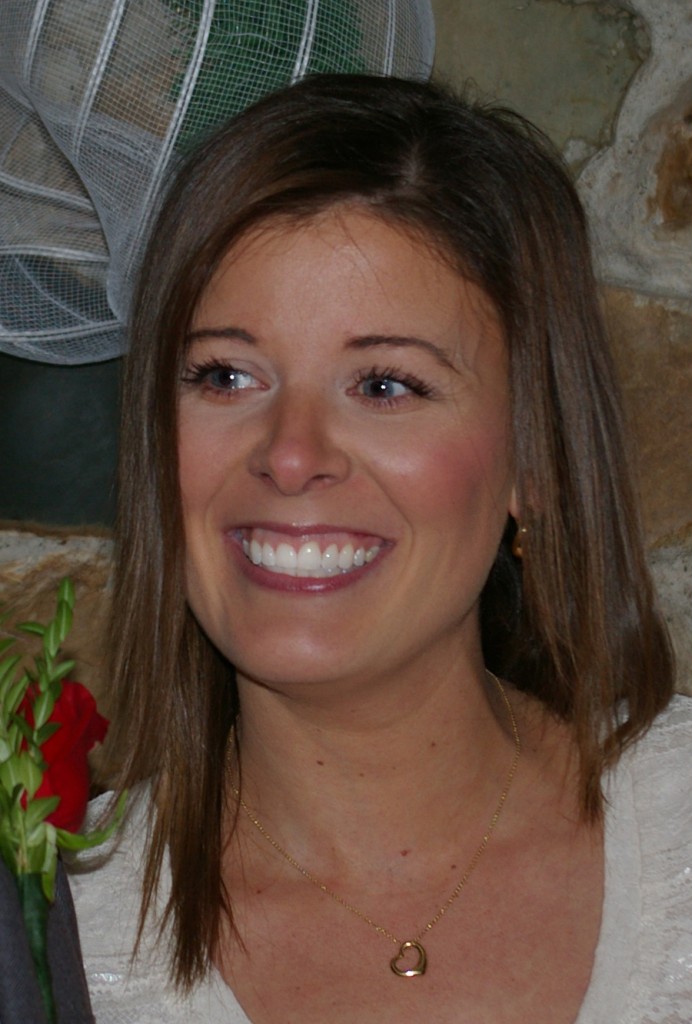 I didn't use a setting spray, or powder because I didn't have one, nor did I spot any to borrow. I've noticed that when I use the Estée Lauder foundation, it doesn't budge. Our wedding was at 4:00pm so it wasn't like I needed it on for very long anyway.Thank heavens for all of those YouTube makeup videos I've watched over the past 5 years, hey? I did my makeup myself and I'm pretty pleased with no complaints on how it turned out.
In 1953, Christian Dior described lipstick as dressing a woman's smile.  My photographer caught me applying my Dior crème de rose moments before I walked down the aisle.
Look at the dent in that lip balm. I've only had it a month or so. I will elaborate on this balm in a later post. Also, my something blue was an old costume ring my Momma had tucked away in her jewellery box, it's pretty cute. . .