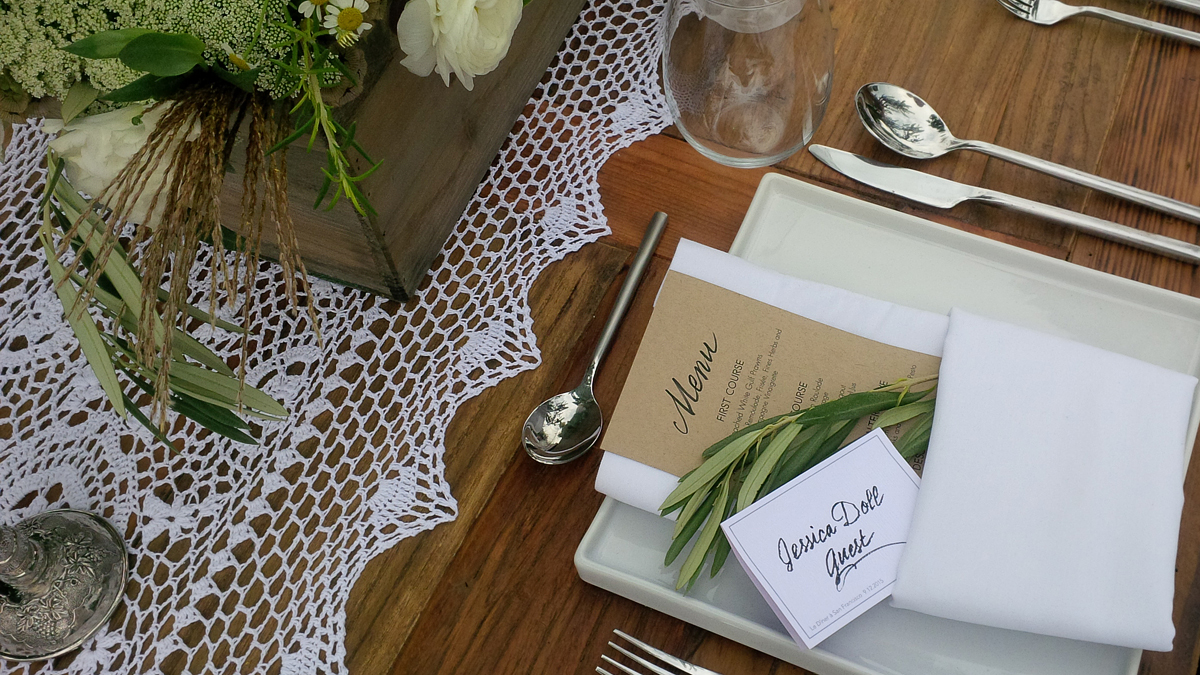 I was invited to attend my first Le Diner en Blanc inspired White Party at an undisclosed location in San Francisco until the day-of the event with my friend as her +1. Luckily for us it turned out to be quite a warm San Francisco evening as we drove to Golden Gate Park for a special two-table VIP treatment and dinner put off by Acura and Handmade events. The rest of the crowed bought their tickets, set up their tables and chairs (provided), and decorated their seating areas with intricate details (see more photos on Jessica's blog post).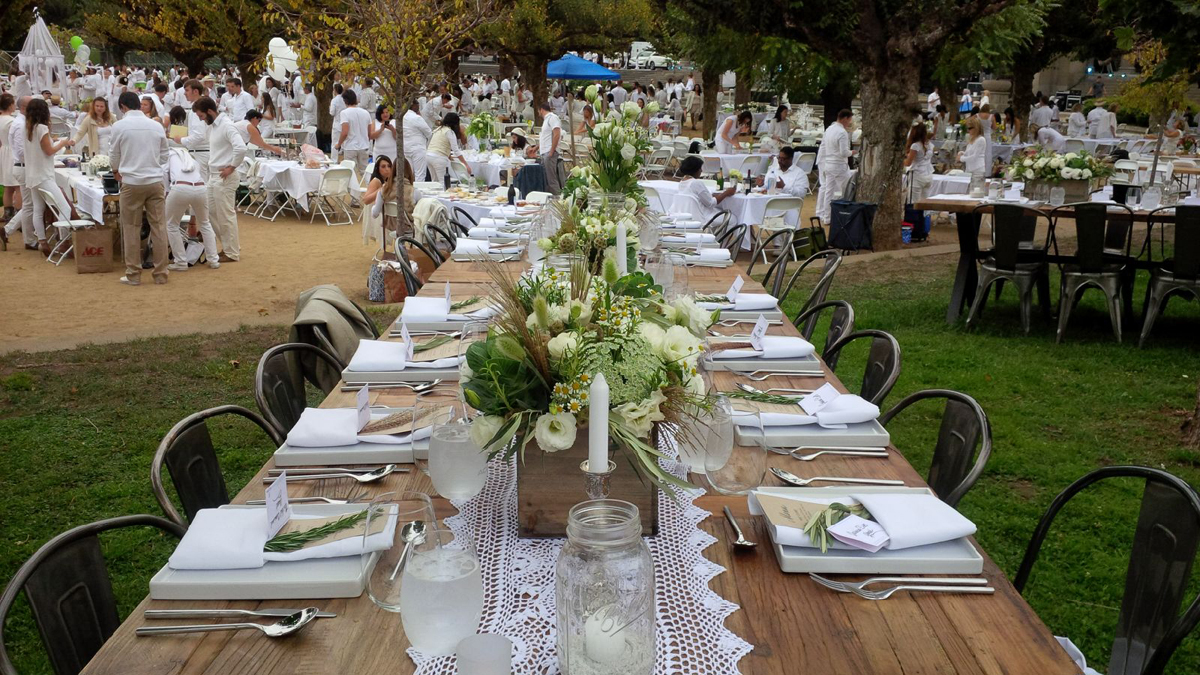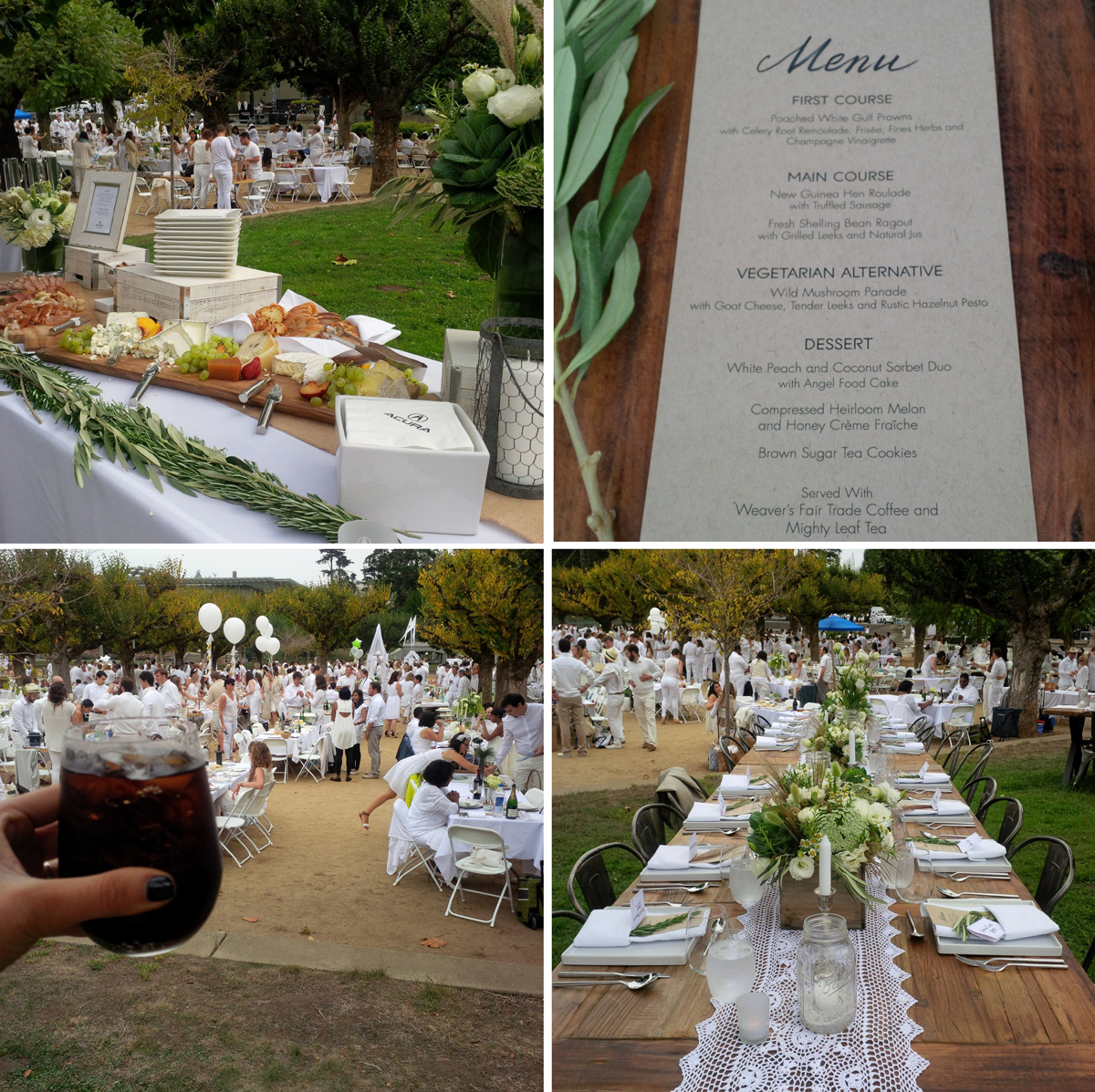 We were served a delicious meal with appetizers and dessert which I filmed a good bit of on my YouTube channel, also check that out.
Of course we wanted a few outfits of the evening, so I asked Jessica if she could take some pictures of me for the blog. Especially considering I was wearing my fancy new sandals by Free People (which were sent to me for review, after I picked them out).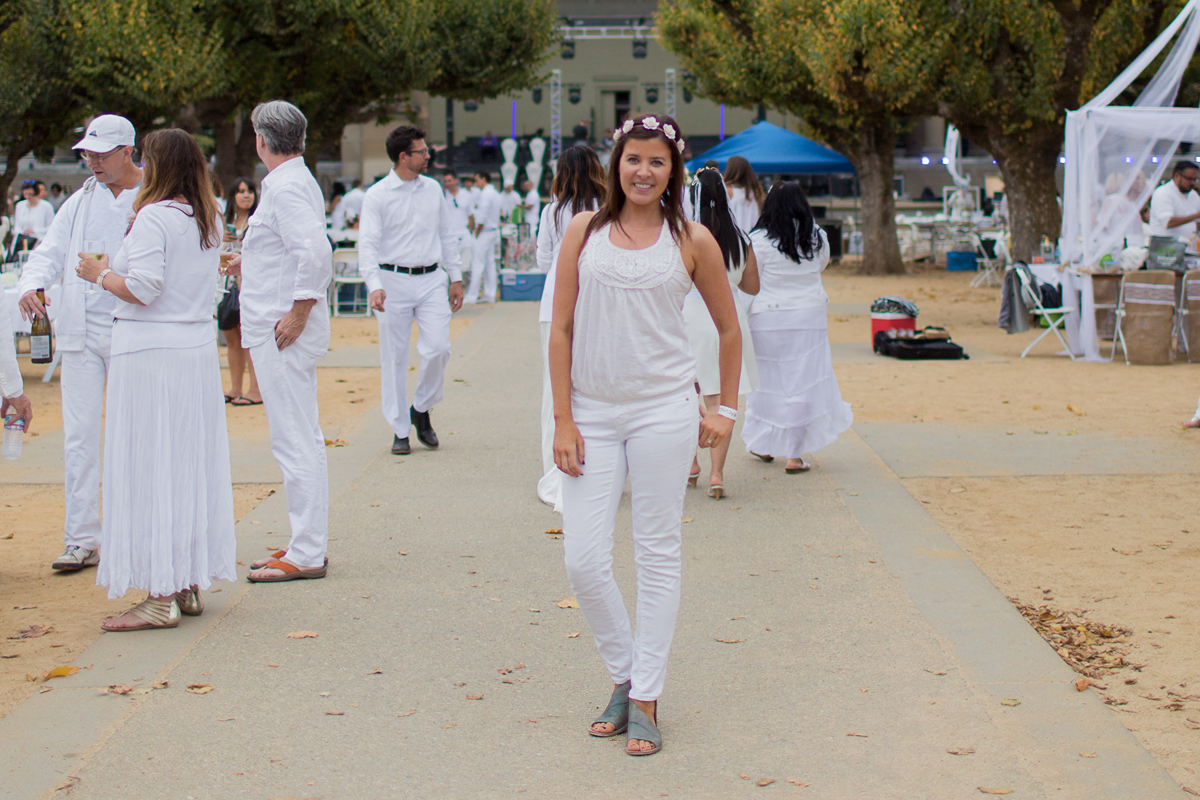 What I wore:
Headpiece: borrowed from Jessica
Tank: Urban Behaviour
White Jeans: JC Penny
Sandals: Free People
Nail polish: Dior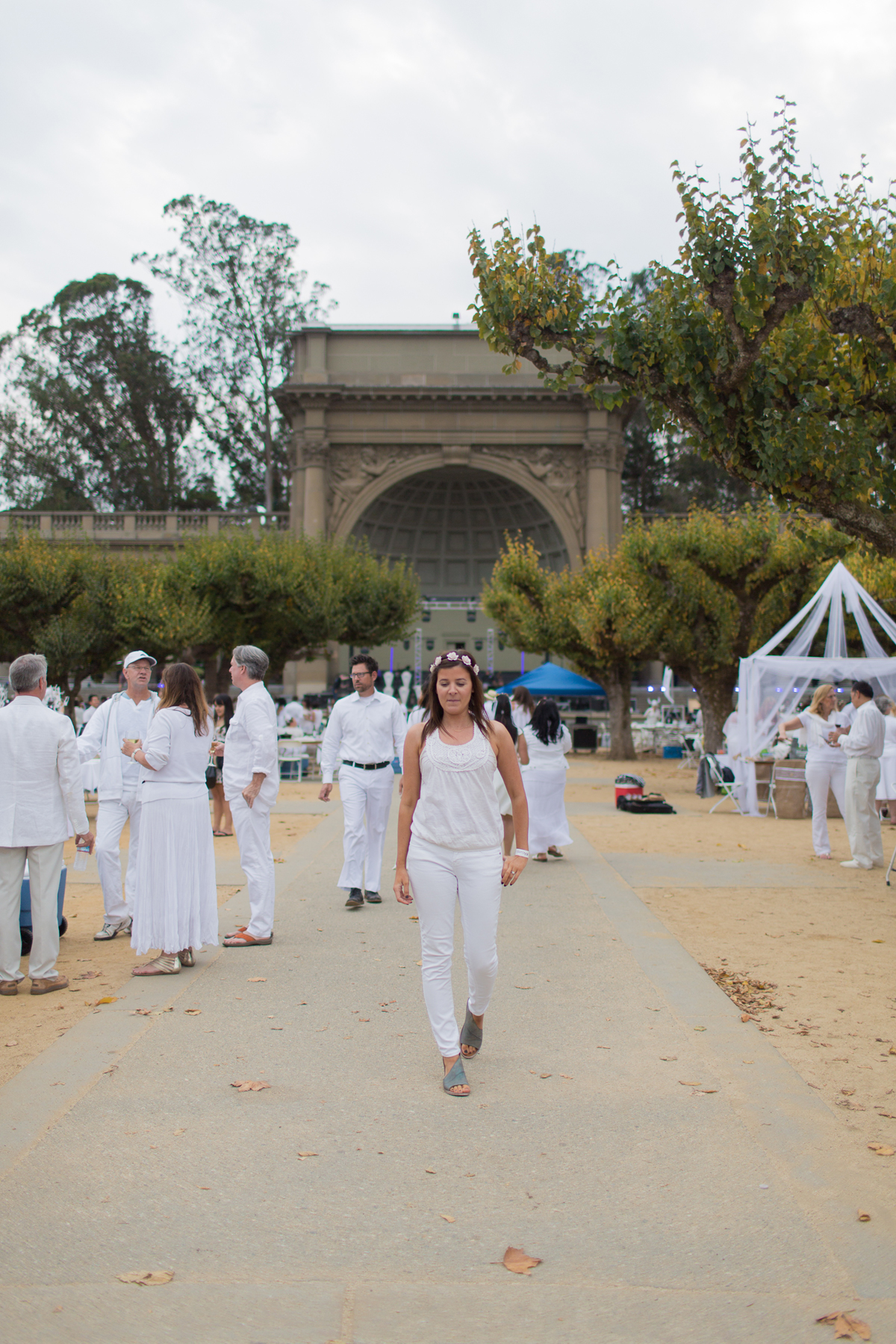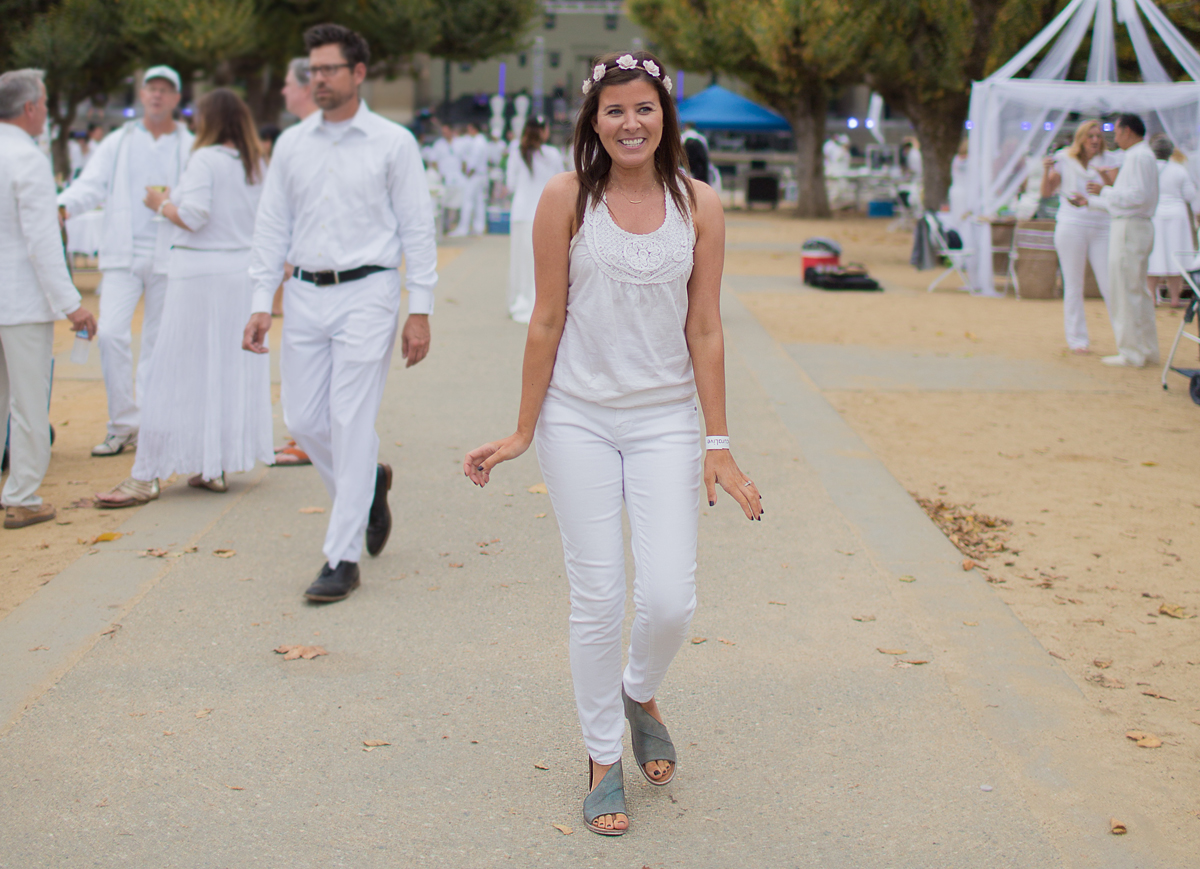 Sometimes I get awkward in front of the camera, posing for pictures. So I gave to get out of frame and do a little dance. Or in this case, run away ;)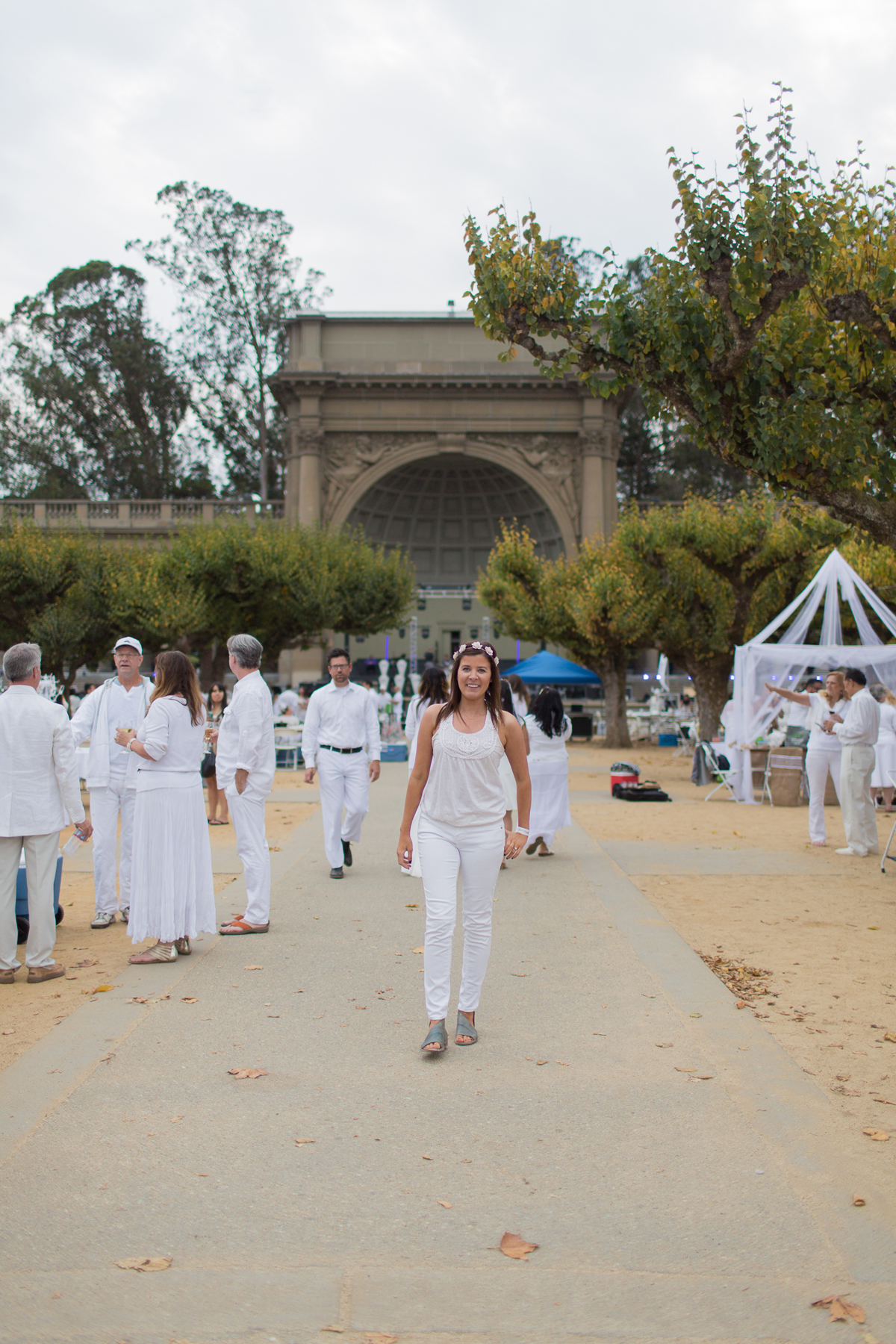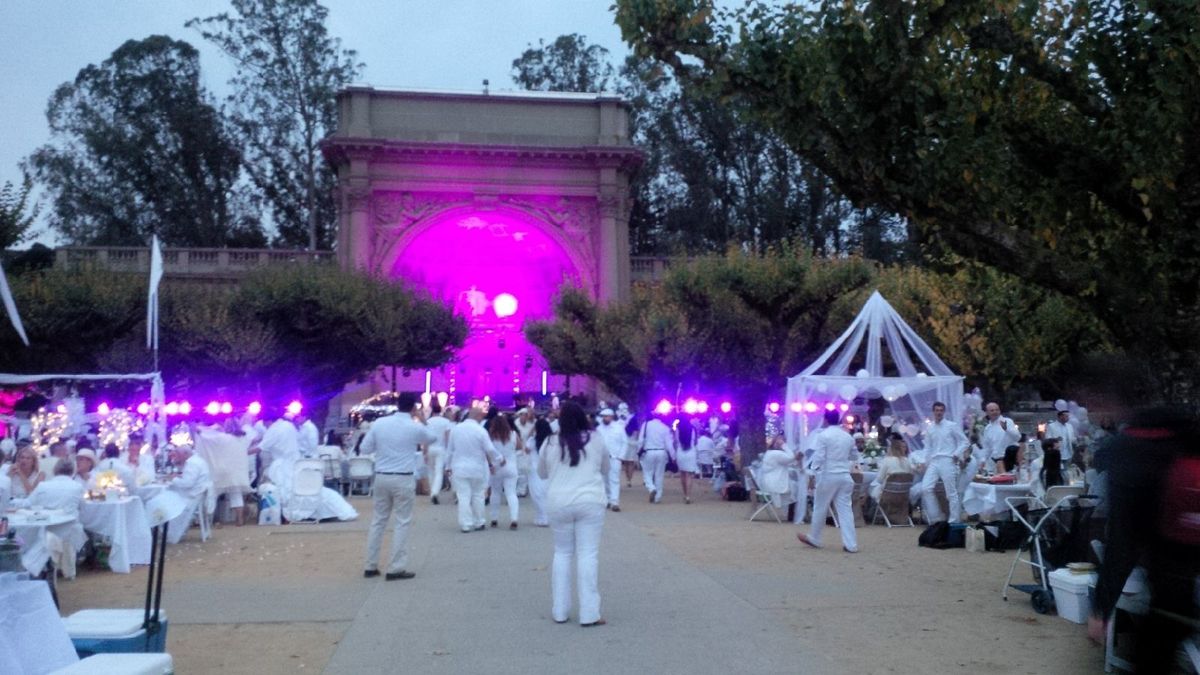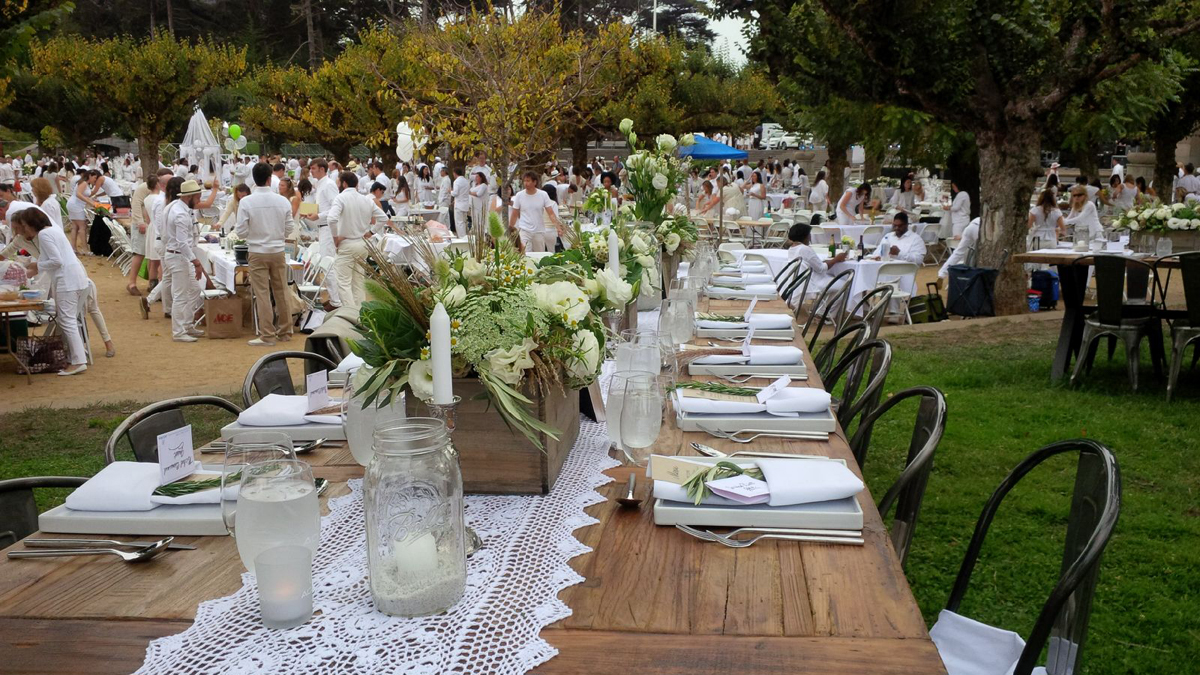 Not going to lie. I totally considered asking Acura if I could take the one of flower boxes home with me.
* Photos of me taking by Jessica.