It has been so long since I did a casual/informal outfits of the week blog post on here! I miss switching up my outfits and styling them differently each day, but when I'm at home most of the time, I often find myself reaching for the same pair of jeans (those comfy Zara ones!) and a plain tee. Boring ol' OOTD's day in and day out, but it works, and it's easy.
I've switched things up a bit this week and decided to document a couple of days worth of outfits, especially since I am working with Tobi clothing, an online clothing store similar to Forever 21 or H&M quality. It was hard for me to pick out a few pieces to review because their collection of everything from Necklaces, Pencil Skirts, to High Low Dresses was absolutely huge. I decided to stick with my comfort zone and pick out some classic pieces that I'd wear more often.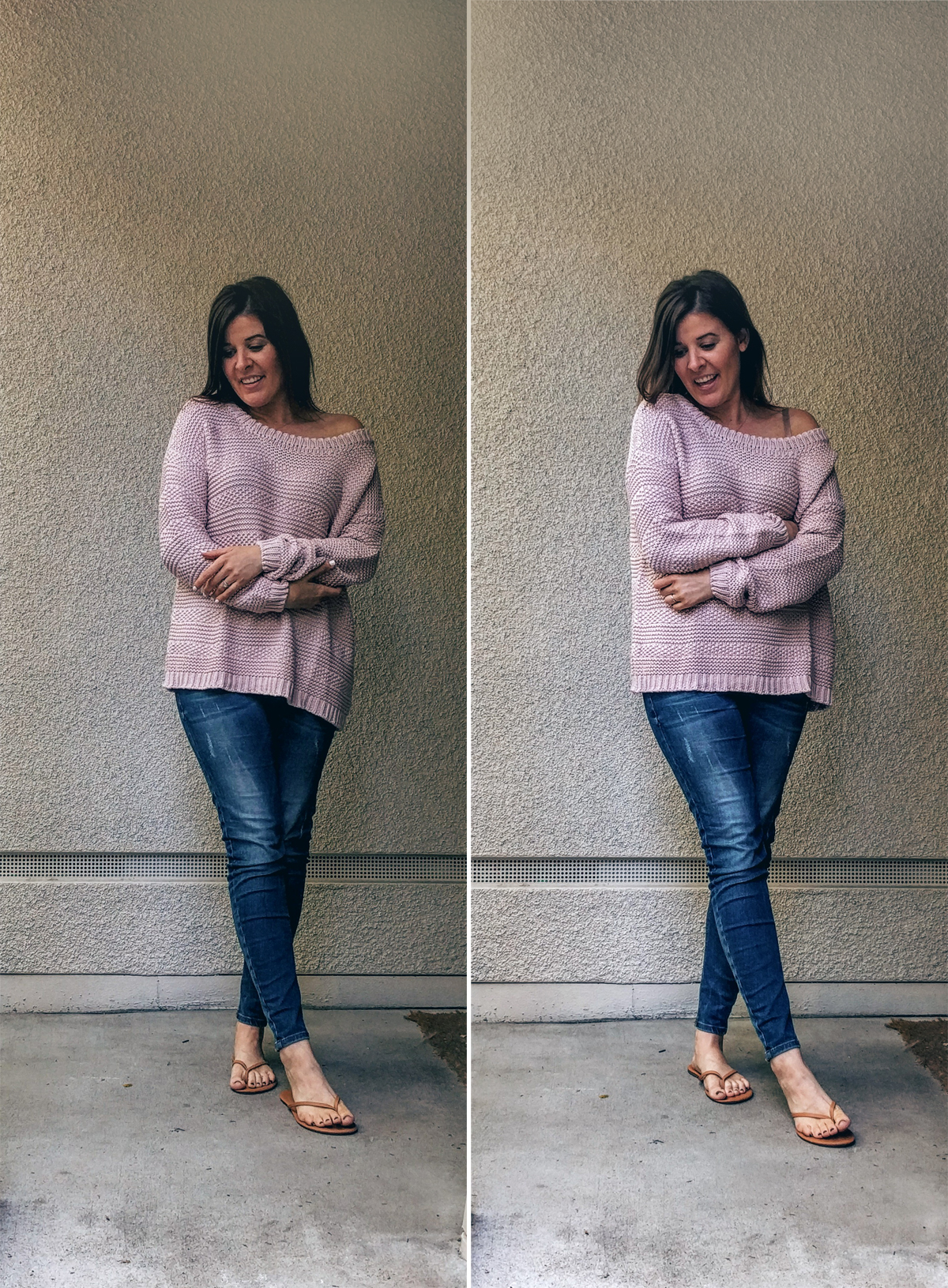 California Casual /// Warmer Than Life Sweater + Zara Jeans + Charlotte Russe flip flops
A perfectly oversized off the shoulder knitted sweater, flip flops 'n' jeans? Doesn't get any easier than that for a California casual day. This has to be my favourite outfit from the entire week. The sweater fits perfectly and is going to be a staple in my wardrobe for sure. For reference, I got a medium in this sweater and I'm usually a small — but I think I made the right decision because it hits just below the hips and looks great off the shoulder.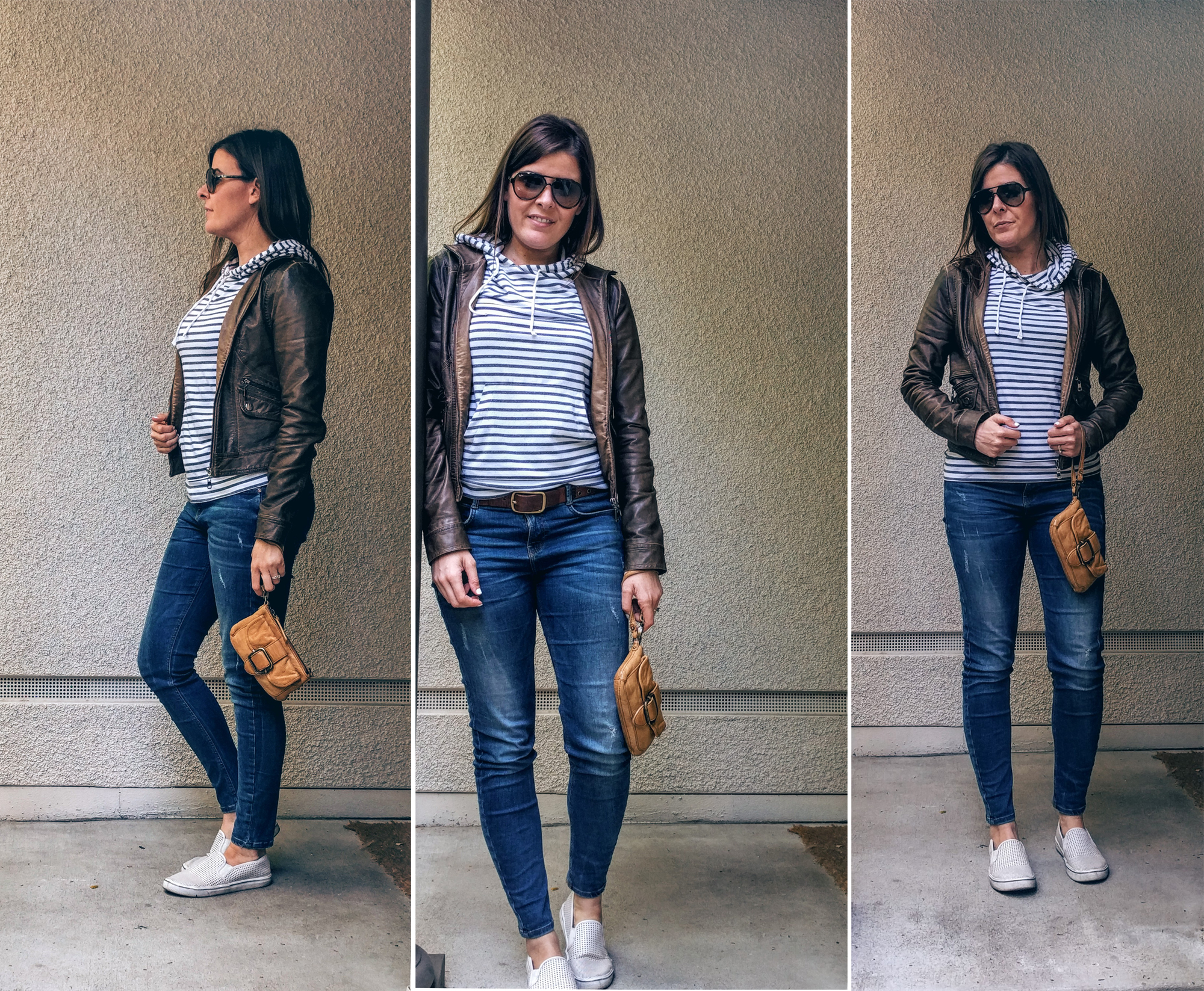 Layering Made Easy /// Suzy Shier jacket + Old Navy light hoodie + Zara Jeans + American Eagle Belt + Target Sneakers + Banana Republic clutch
If you follow me on Instagram you probably got a sneak peek of what I wore when I went to the Bay Area blogging meetup at a coffee shop in downtown Los Altos. This is pretty much what I wear on an everyday basis — those jeans are my favourite with distress marks in the perfect spots. I now need Target to get back on the ball and bring back these slip on faux-Vans. They're the best thing ever!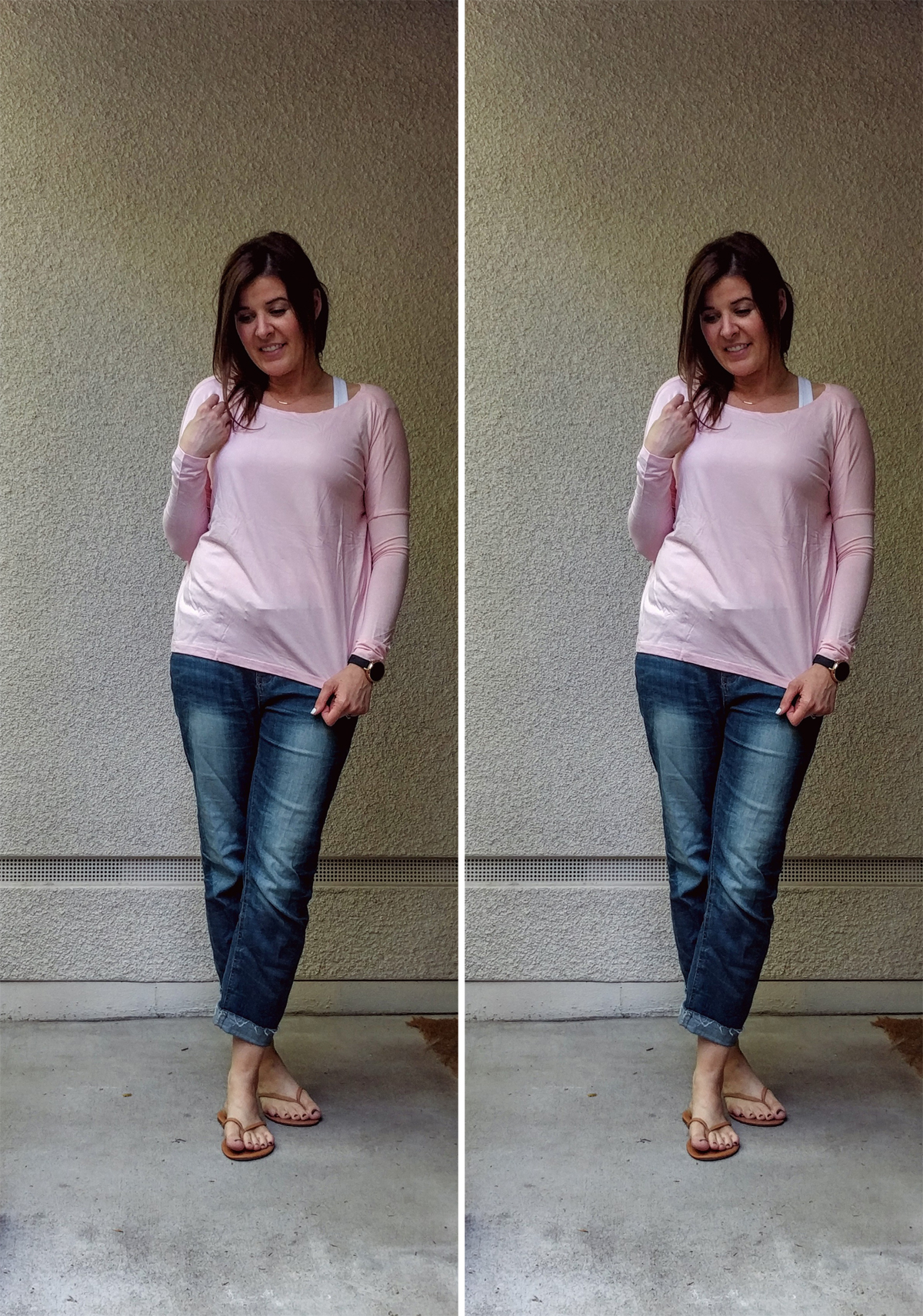 Not My Go-To Top /// My Go To Top + Lululemon tank + Forever 21 Jeans + Charlotte Russe flip flops
My least favourite outfit and I would not recommend buying it from Tobi unfortunately. As soon as I held this shirt up when I opened the parcel my eyes widened. It was shaped like a square. I tried it on immediately and my husband asked me if it was a flying-jump-suit. You know those dare devils that jump off cliffs and glide back down to the ground? It honestly looked like that. Now, this time I paired it with jeans, something more suitable. When I first tried it, I was wearing leggings – and the shirt was noticeably shorter in the back than in the front. I'm not a fan of it mainly due to the square shaped, and the short-body (although looking at this photo it doesn't look as short as it does in person). It's also pretty pricey at $46, so if you're into this shirt then it's right up your alley, but I think there are better options on Tobi's website than this tee.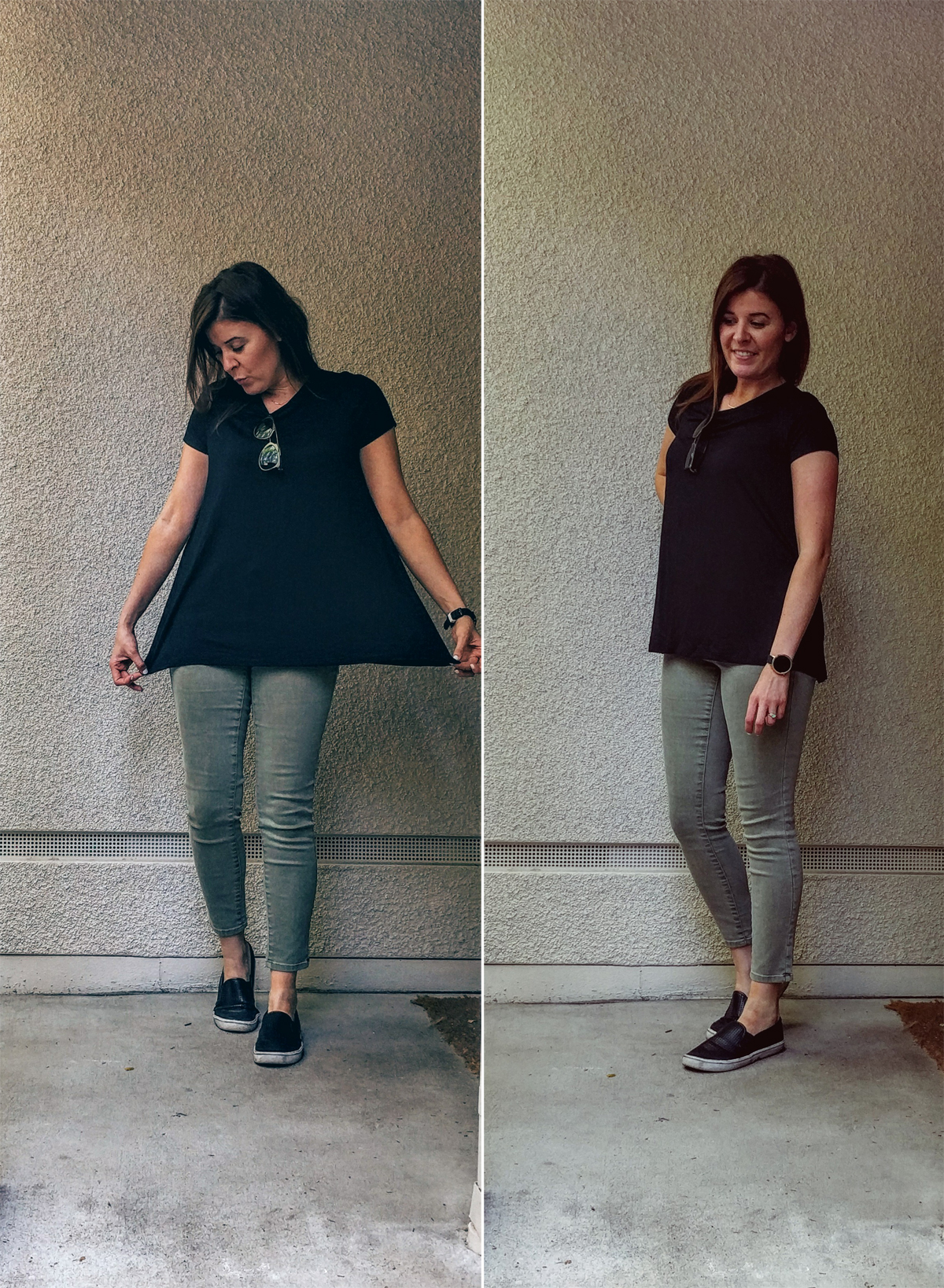 Cozy Every Day /// Stolen Nights Swing Tee + Target Pants + Target sneakers + eBay sunglasses
These swinging type of tops where it's longer by the hips and shorter in the front/back are my favourite types of tee's to wear. I already own a couple of them in grey and white that I purchased from Forever 21. I think it pairs fantastic with the olive coloured jeans I picked up a few months ago from Target. A cozy every day outfit.
Thanks for Tobi for sending along some great pieces to me for review. New customers get 50% off their first order, which is pretty sweet, so take advantage of that if you're looking for new additions to your wardrobe. Shop Tobi for more outfit ideas: Coats + Hoodies + One Piece Swimsuits.