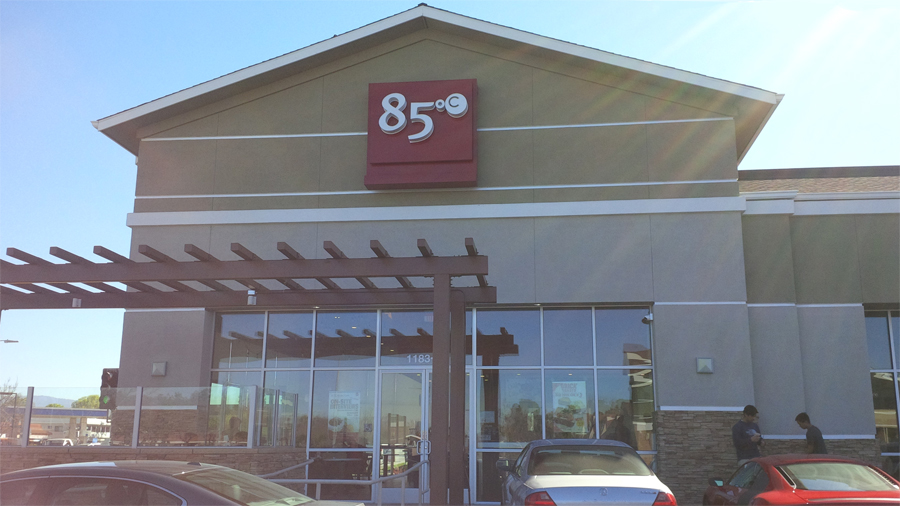 I was craving a mid-day pick me up, so I popped by 85°C Bakery Café in San Jose around 1:30 last Friday. I pulled up to a gigantic building, expecting a small coffee shop — I didn't realize it was a chain. I didn't do too much research on it, I simply found it on Yelp. 85°C Bakery Café isn't your typical chilled out coffee spot. This coffee & cake bakery means business, and the customers know it. Flowing in and out constantly with multiple drinks in hand and large brown boxes of goodies.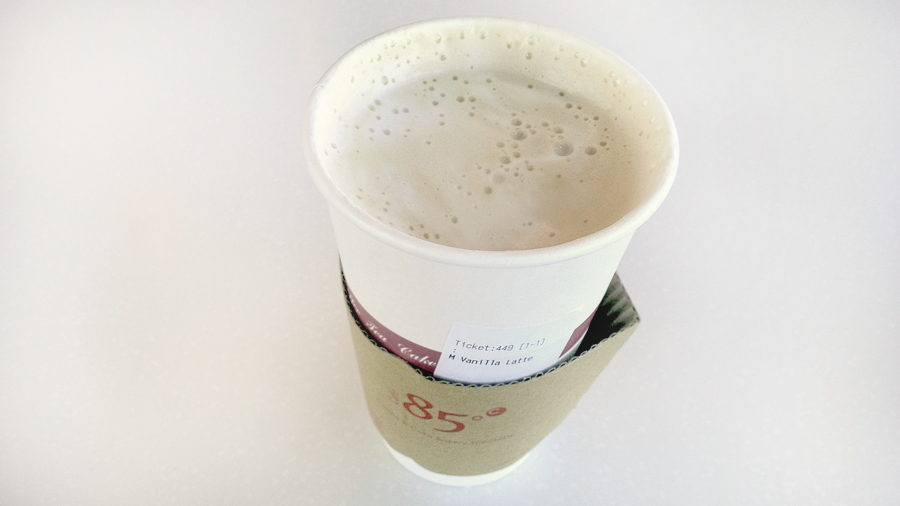 Per usual, I placed my order and got a vanilla latte. So while waiting for that I grabbed the last table and waited for my drink to be made.
The ambiance of this spot is like being in a cafeteria. The building itself is nice and clean, but the place has an echo, it's incredibly busy and loud with customers talking. Not the place to come and quietly drink your coffee in peace, especially with the staff yelling out peoples orders like at Starbucks, but instead "Guest number 449 please!" I guess that's what I get for heading out to a popular bakery and café during lunch time on a weekday. At one point the place seemed a little less busy, so I decided to count the number of customers in the shop (because what else am I supposed to do when people watching by myself at a coffee shop?), and there were 43 people and it felt empty. Hoo wee! So imagine how large the spot really is.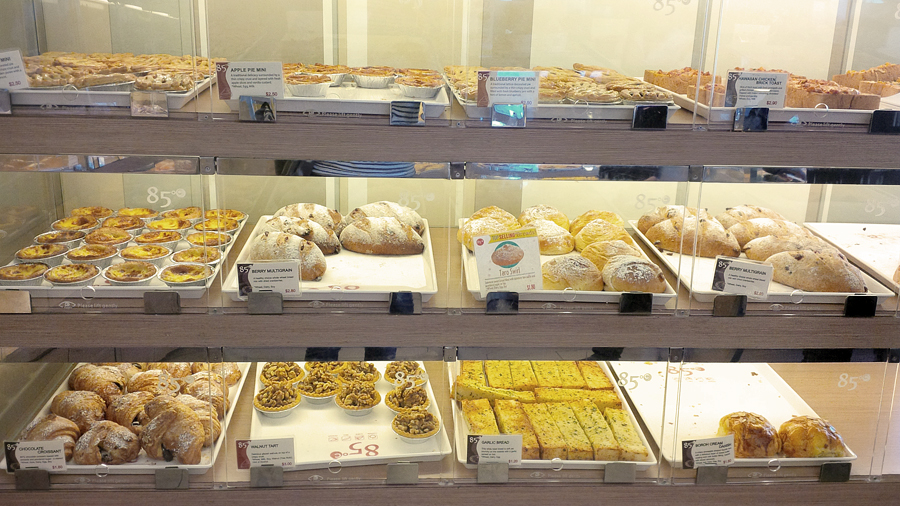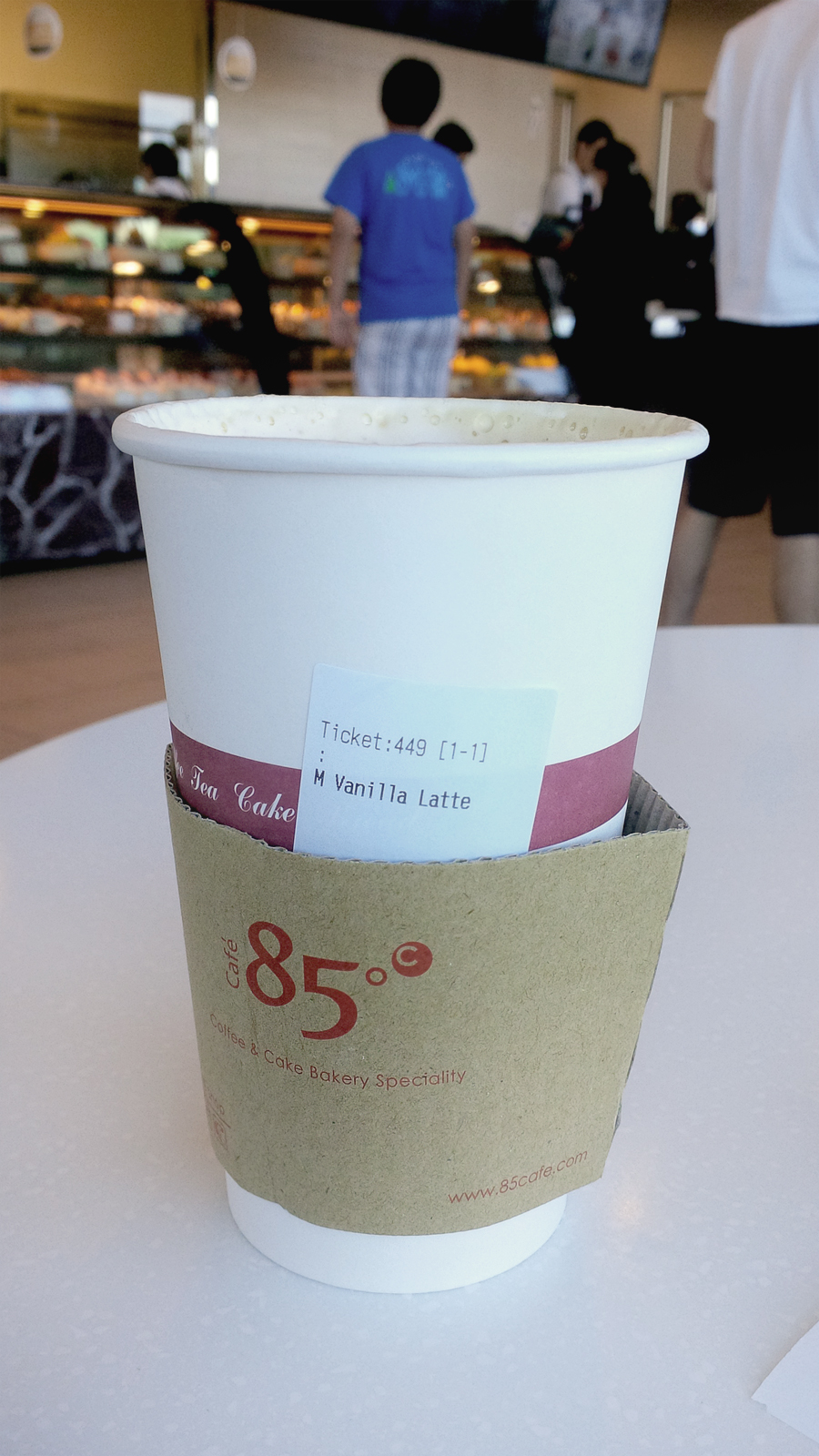 There were 7 tables for seating, all but one table was taken which was later snagged after I placed my order. First sip of the latte and I already said I'd be back (in my head – ha!). The whipped foam on top was great, but not the place to go for a fancy latte art, not that it really means much. It's just to impress the customers a bit. Quite a bit of latte for the money, since I paid $3.50 for it. Which in practice is a dollar less than any of the other spots around, and I felt like I received a larger portion than usual.
I noticed the customers ordering snazzy looking drinks, many of them being bubble tea (I'm not a fan of tapioca in drinks), but some of them had real chopped up peaches in them. Many of the people were there for the cakes and pastries. Every couple of people walked out with a large box of them.
I'll be back for sure but next time instead of hanging around the noisy spot, I'll take it to go.
1183 South De Anza Blvd, San Jose, CA 95129
Facebook / Instagram / Twitter