Guys, I'm dying for a bitta Thanksgiving food. I still can't believe it's a little ways away yet.
To combat those food cravings, I've decided to start shopping for Thanksgiving decor. World Market is currently has 25% off their candles, then I had a $10 off a $30 purchase. I picked up 3 varying sizes of their flame less candles.
Pretty right? They flicker like real candles too. Now I'm on the hunt for a nice wreath to hang on the front door and a few table decorations. I'm a picky person when it comes to decorating our home. I want unique looking items, not something typical. Know what I mean?
I'm in a bit of a rush to get our house organized and finished since we have friends coming over for Thanksgiving. My parents-in-law and my husband's buddy all coming in December. Here's my dilemma: There's an empty space dyin' for a club chair to fit in that nook. I've been on the hunt for weeks in stores and online and I can't seem to find a nice comfortable chair.
Looks a little pitiful, hey?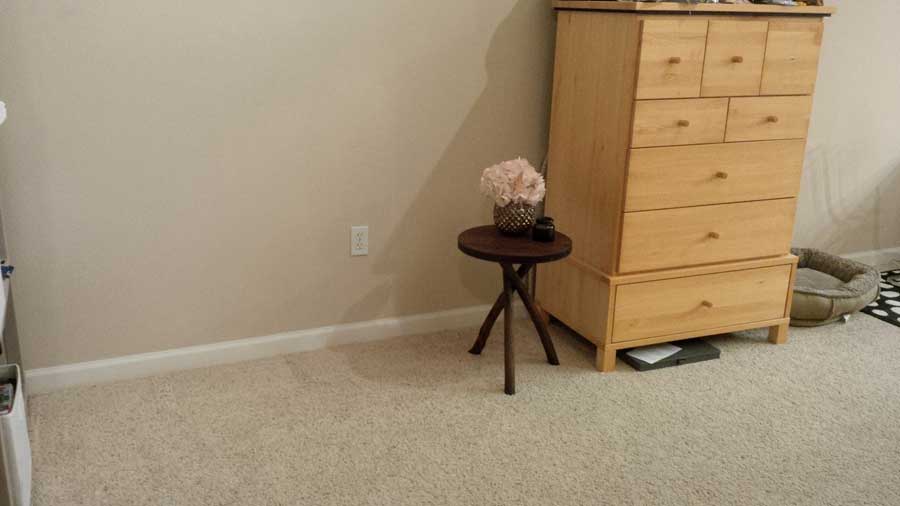 View from the empty space. Pardon the photos, they're grainy since I took them on my phone without any natural sunlight.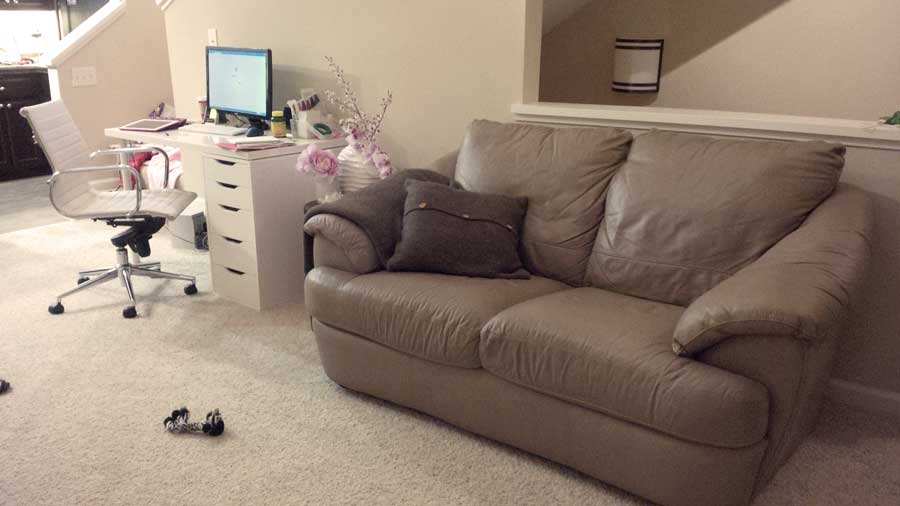 I even stopped by this new-to-me place called Home Consignment Center in Campbell. The store is huge! I found this nice green velvet-like chair, but I wasn't about to pay $229 for it especially since it had no arms! Lol.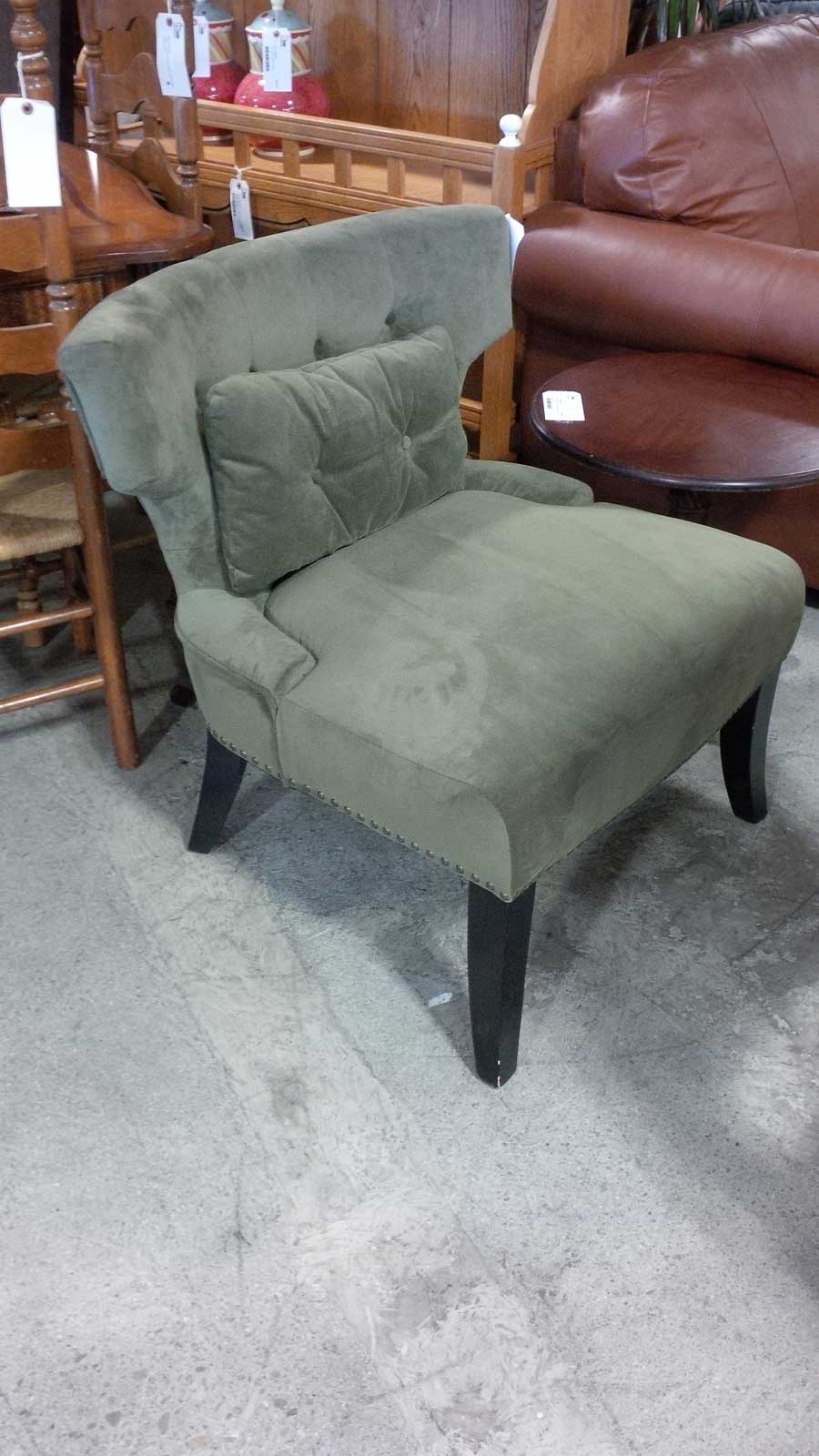 After browsing the stores yesterday I popped into Bellano Coffee to grab a vanilla latte to re-energize myself. I love heading in there to relax and people watch. They play the perfect coffee shop style lounge music, and has this comfy looking couch which is not surprisingly always occupied when I go in.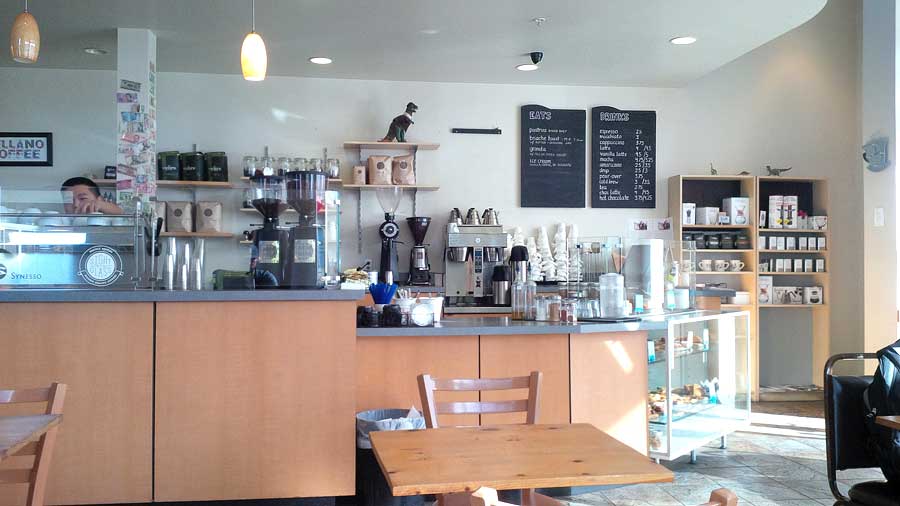 I like to say this place is a bit of a hidden gem since it's blended into one of those shopping plazas that you most likely would drive past if you didn't see it. Half of the cafe is wall to wall windows, so it allows a ton of bright, warm sunlight in. The staff at Bellano are totally chill people, and super friendly. Love the atmosphere inside, and their awesome latte art. I feel so fancy drinking them.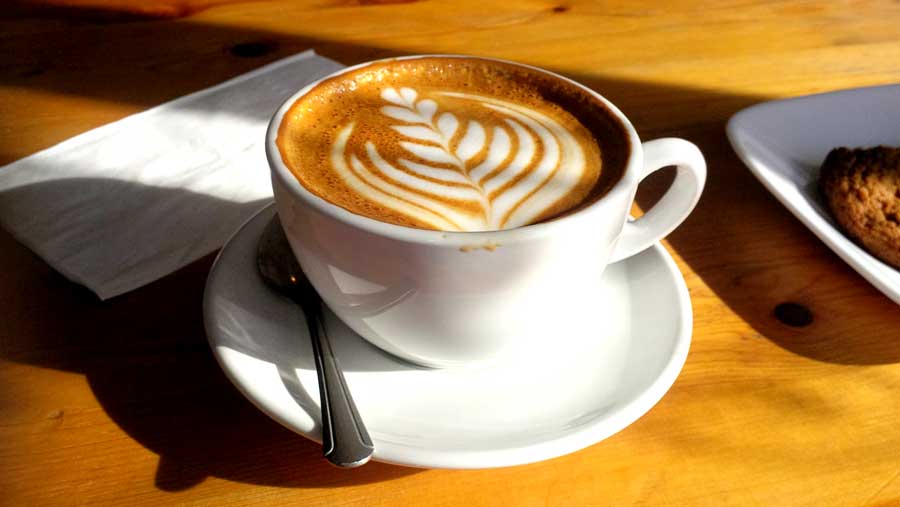 There's a column behind the register where the barista's work, filled with currency from other countries.  I couldn't spot any Canadian dollars, so I'm thinking I should rectify that situation. Wonder if they'd like some loonies or toonies on their walls?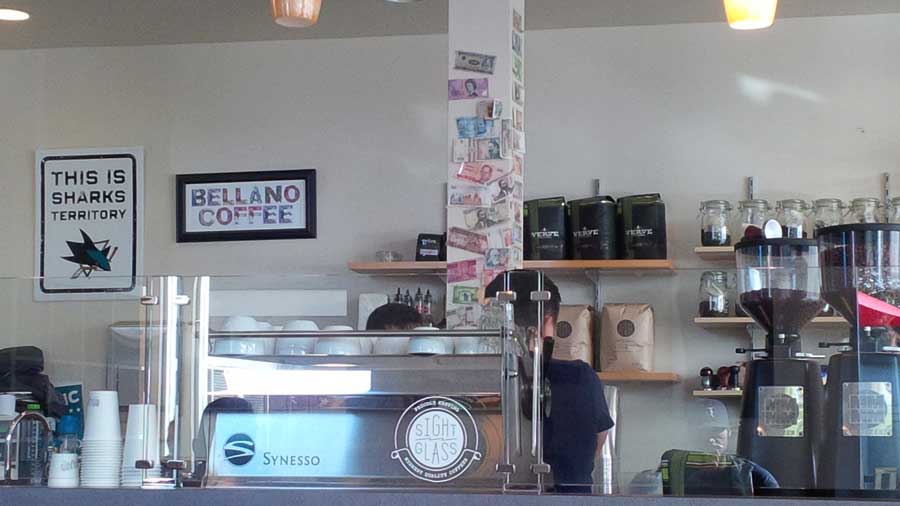 3985 Stevens Creek Blvd, Santa Clara, CA 95051
Hours: Weekdays 7am-5pm, Weekends 7am-7pm
So back to my decorating dilemma. Where do you guys buy your club chairs/arm chairs? Ideally I'd love a velvety grey club chair without any tufting on it that doesn't cost an arm and a leg.