Sweet mother of (some bad words).
There's too much stress going on in my brain right now. Every day for the past number of weeks I have been checking flights for The Guy, Alfie and I to fly home to Newfoundland Canada for Christmas. It's looking pretty grim right now, and at first I was all about staying here in California, especially since our first wedding anniversary hits on December 30 and I didn't want to be staying at my parents house for it.
So, we decided we'd try and fly home. Google Flights is where we're looking from – Air Canada is who we usually fly with, but of course it's going to cost $2400 for the both of us not even including Alfie's $100 round trip to come on the plane with us.  It won't be a huge deal if we stay here in California. We'd finally get to have a Christmas tree, create our own traditions, but since we decided to try and go – I can't help but go all in 100%. If it doesn't pan out I'd probably be disapointed, but make the most of it down here. I mean, I may even have to get some of that fake snow and put it on our front porch, cause ya know California doesn't have snow (where we live anyway).
Instead, I'm going to forget it all for now, and talk about hanging out with fun bloggers at a fun event that happened weeks ago.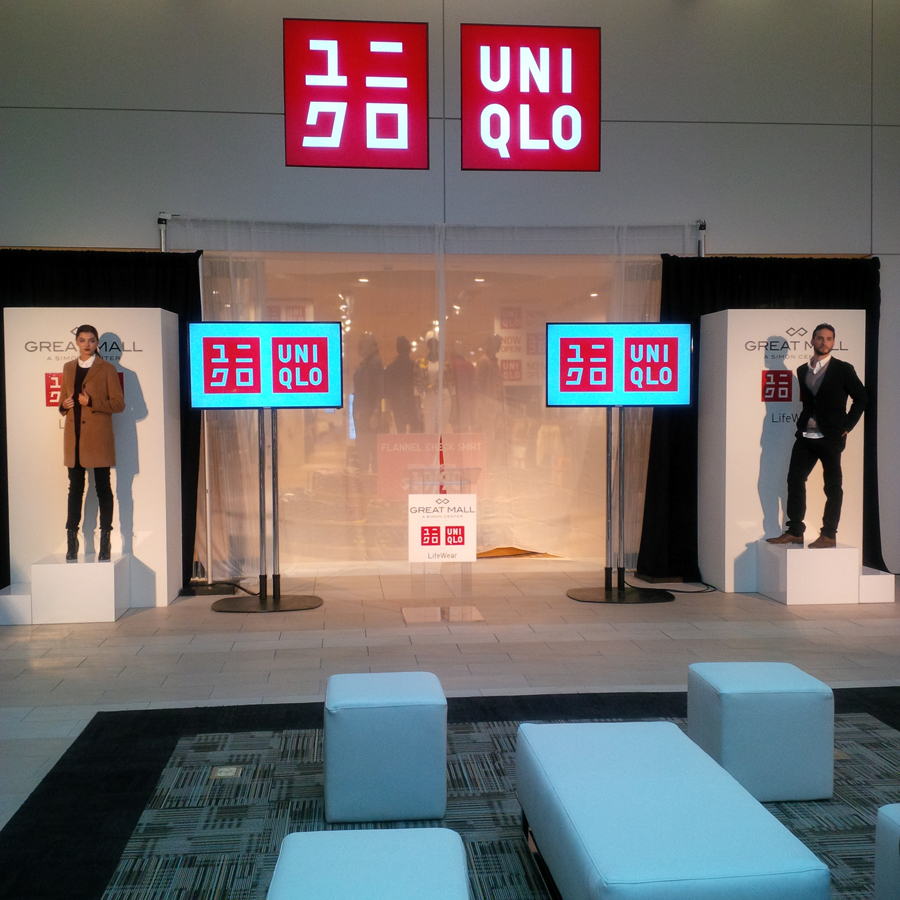 Last month I was invited an exclusive pre-opening event at Uniqlo at the Great Mall in Milpitas. Jessica and I, like always carpool together and had an awesome time hanging out with the other bloggers there. Totally thought those models in the above picture were mannequins multiple times.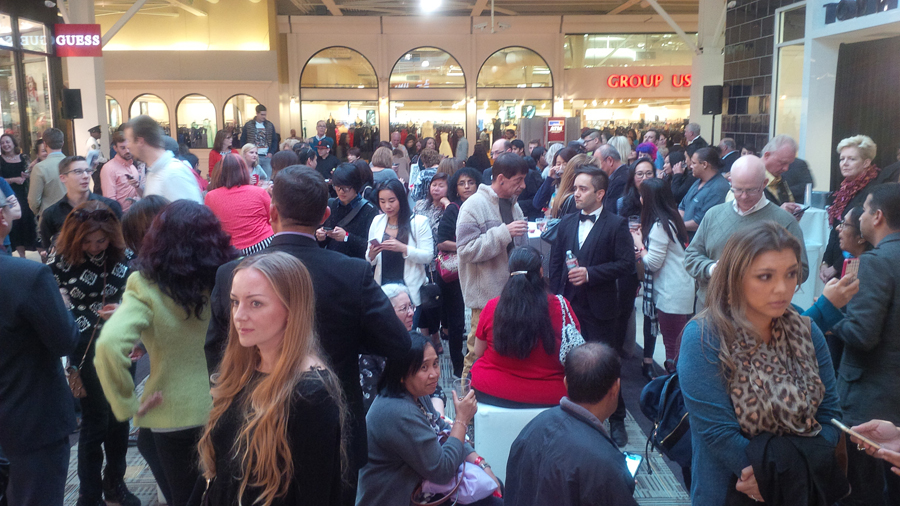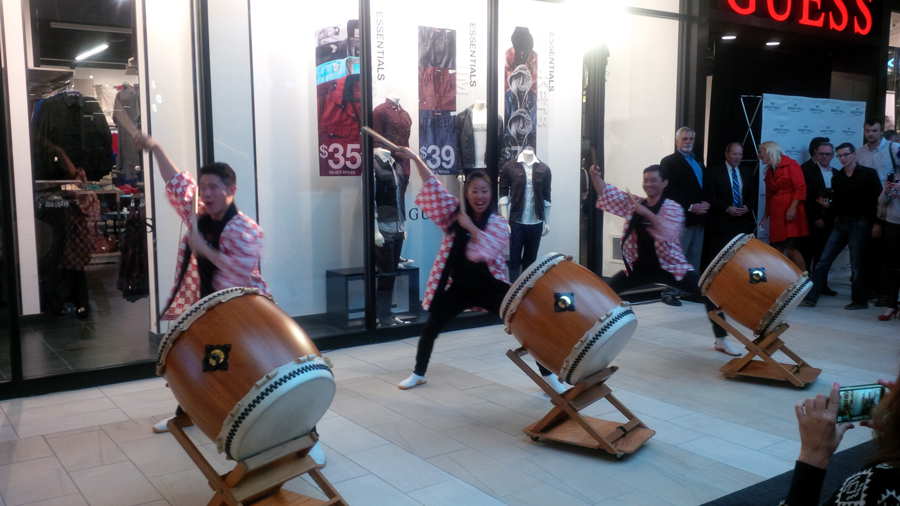 And a video to go with the above!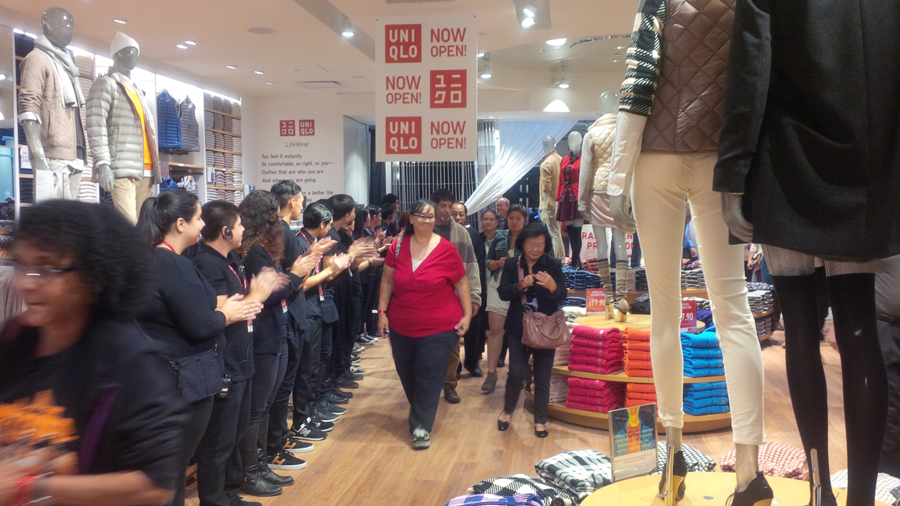 Here's Ashley, Jessica and myself before they opened the doors.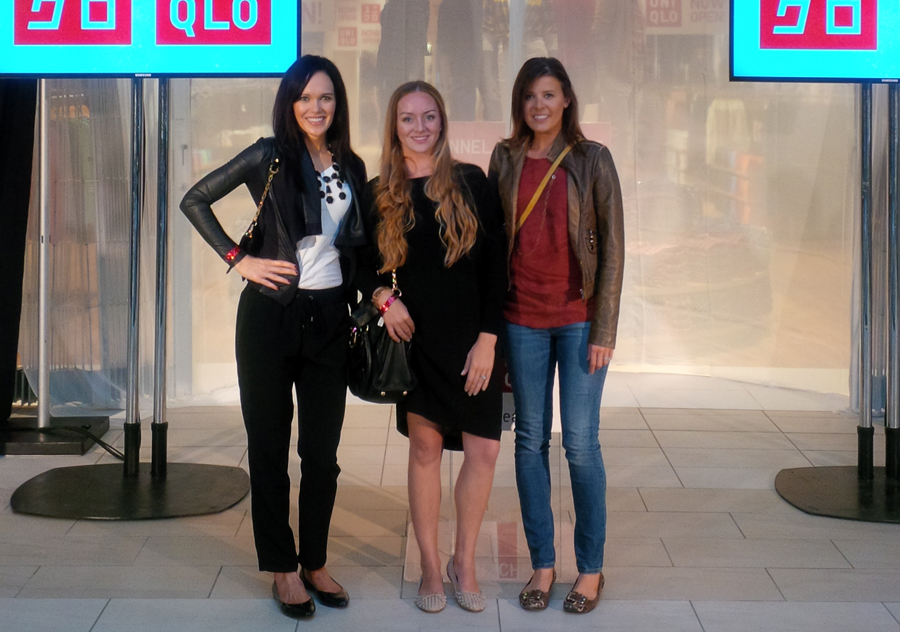 The invite said to dress in California Chic attire. Had no idea what that meant, because doesn't California chic mean comfortable loose tee's, jeans and some flip flops? I ended up dressing up a little and wore my new Zara jeans with a few old pieces in my closet.
My outfit:
Zara jeans, Silky red top from a store that ended up going bankrupt
faux leather jacket from Suzy Shier, Giraffe print shoes from another store that closed.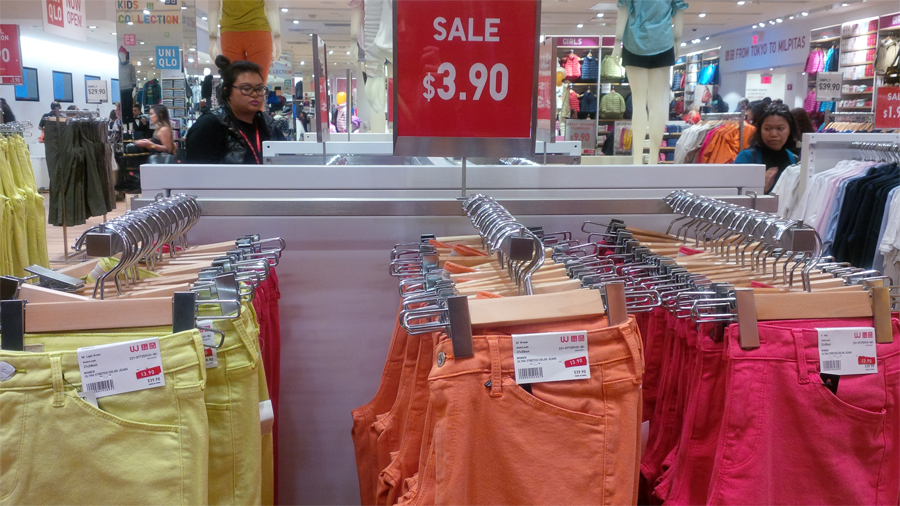 I tried on those orange jeans simply because the price was amazing. I felt a little weird in them though, so I passed.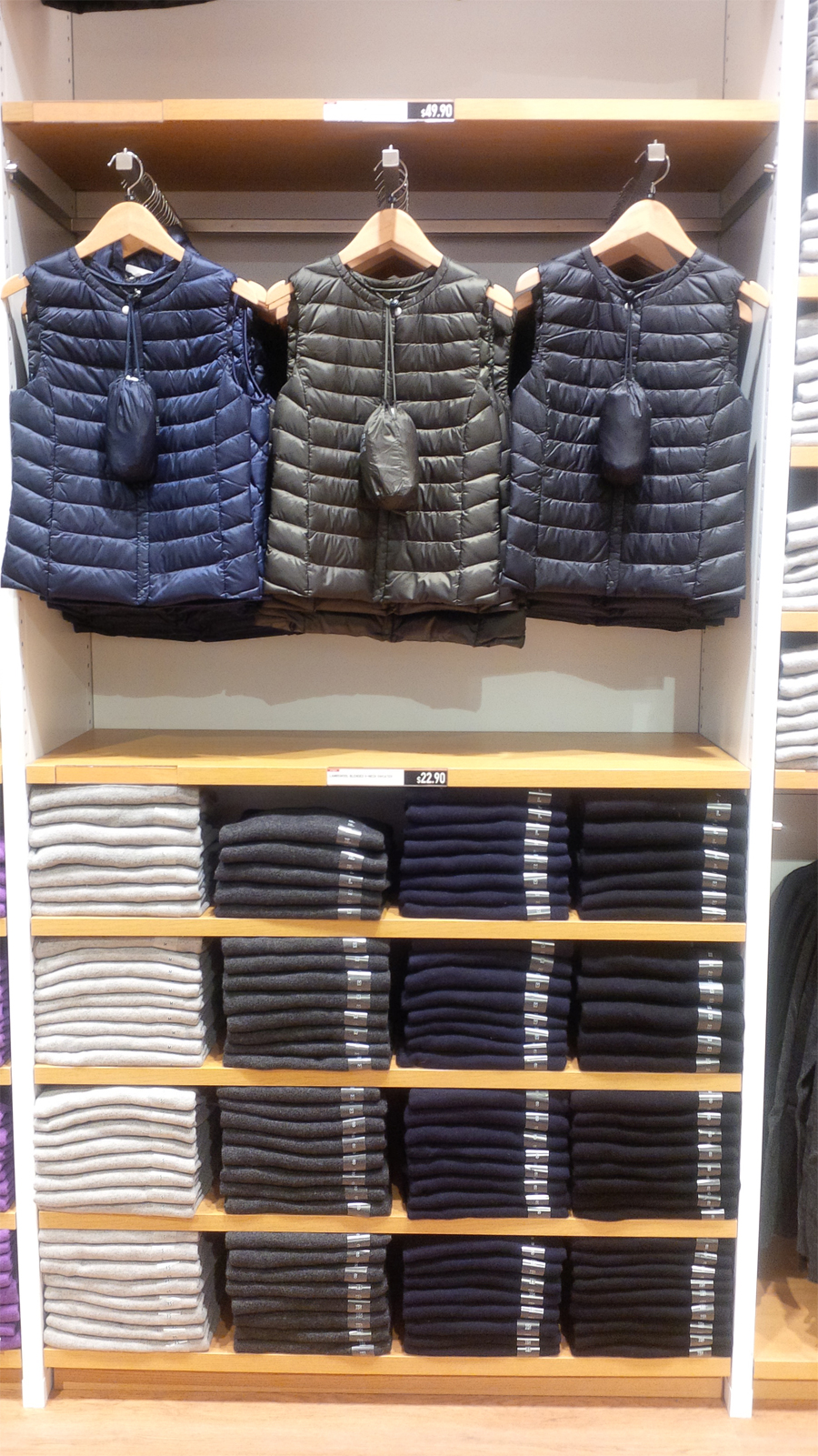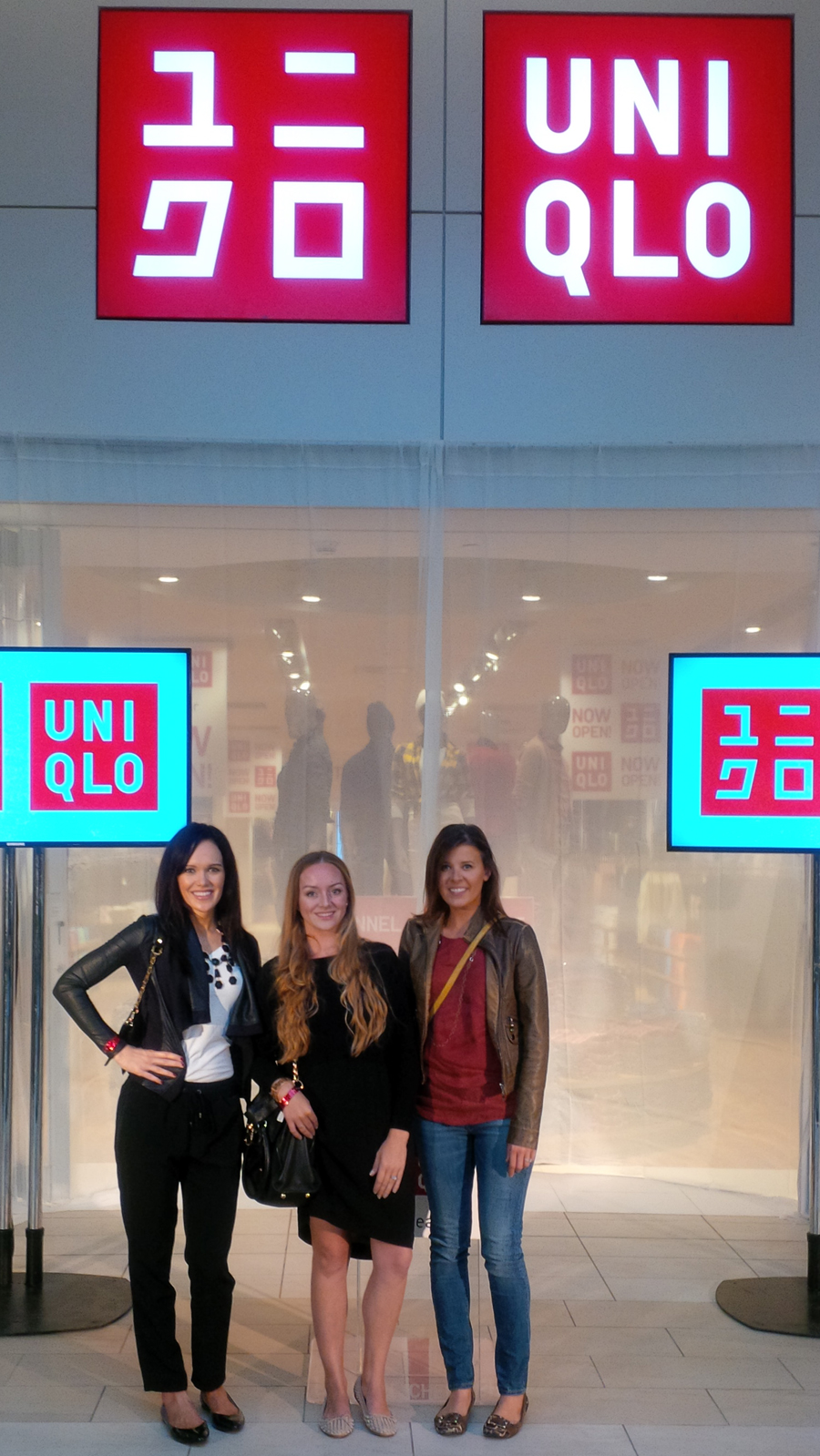 Hung out with my friend Lauren, too!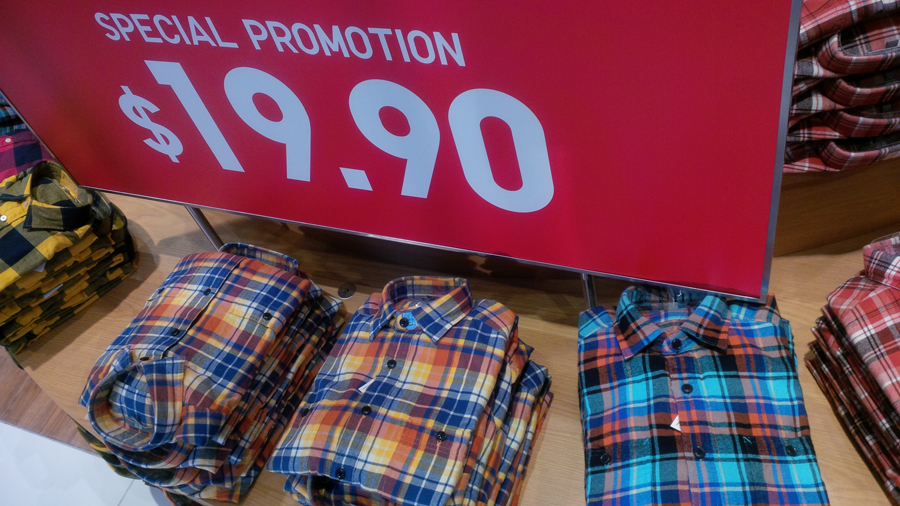 Totally picked up that yellow plaid shirt for The Guy, asking a sale associate how it fits on men. To which she then informed me it was a women's shirt. I mean, I guess the Guy could wear it, but I ended up picking him up a different one… from the men's section.
Here's what I ended up getting for us (and half an outfit of the day before I headed out).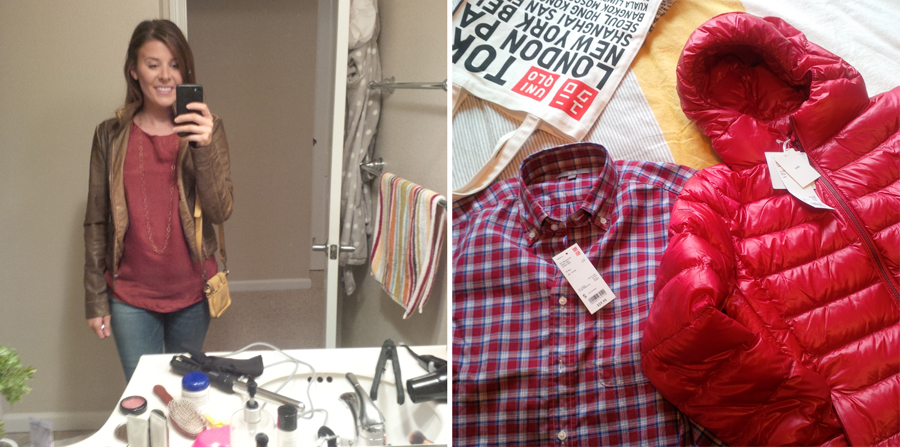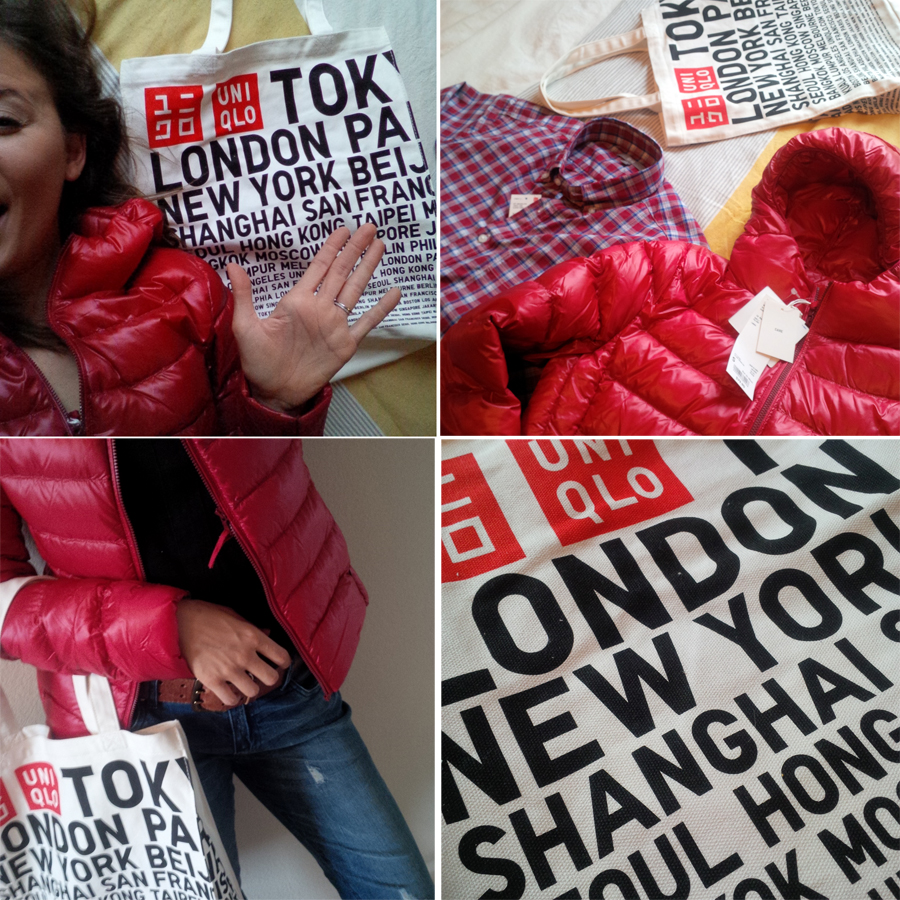 We were given a gift card to shop the store, where I bought this awesome puffer jacket and a button up shirt for The Guy. Between the jigs and the reels I had initially been thinking of getting the ultra light down quilted vest too, but I put it back since it wasn't on sale at the time. I kind of want to go back and get the quilted black vest and even had a poll on it. Ya guys. You know me all too well, lovin' the neutral colours saying I should go for the brown. You see, I normally would — but I already have a brown vest (see?). We'll see if it goes on sale in a few months time. Maybe I'll pick it up.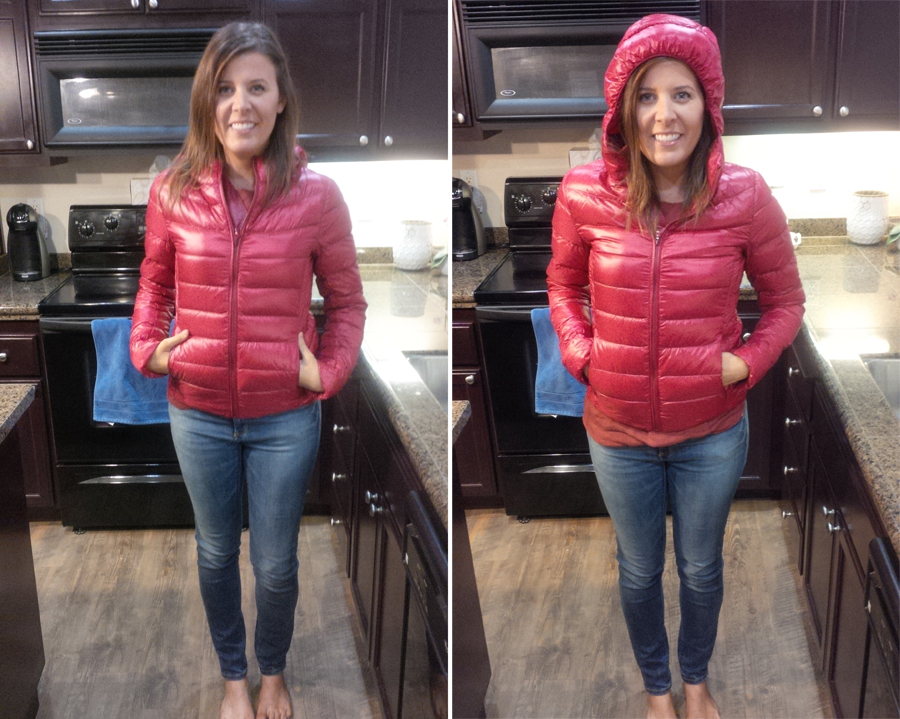 For reference I'm wearing the ultra light down parka in size small, and while the Canadian in me wants to correct them from using the term parka, it definitely won't be keeping me warm if I wear this on its own if I desire to experience another Canadian winter. But it's keeping me warm here in California when it drops down to a frigid 6°C (17°F). ;)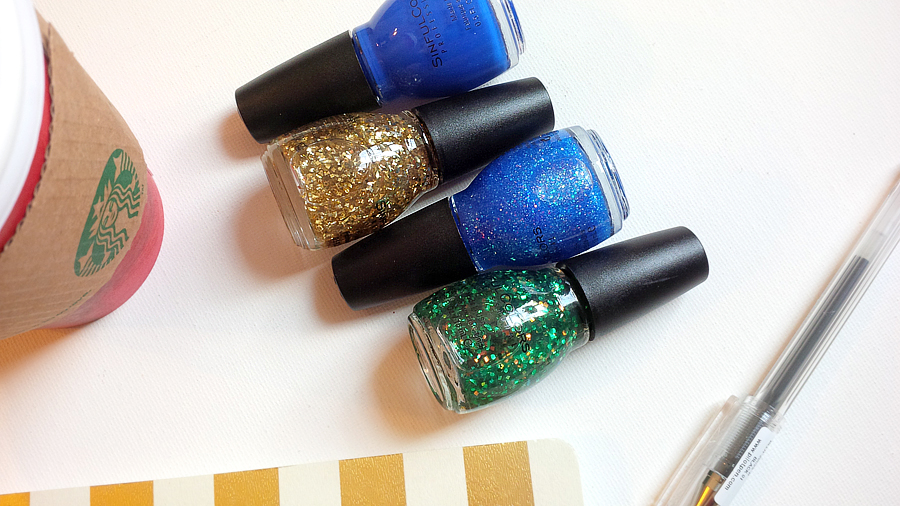 Now I'm off to paint my nails one of these fun four colours. Have a great rest of your "Friday Junior" :)