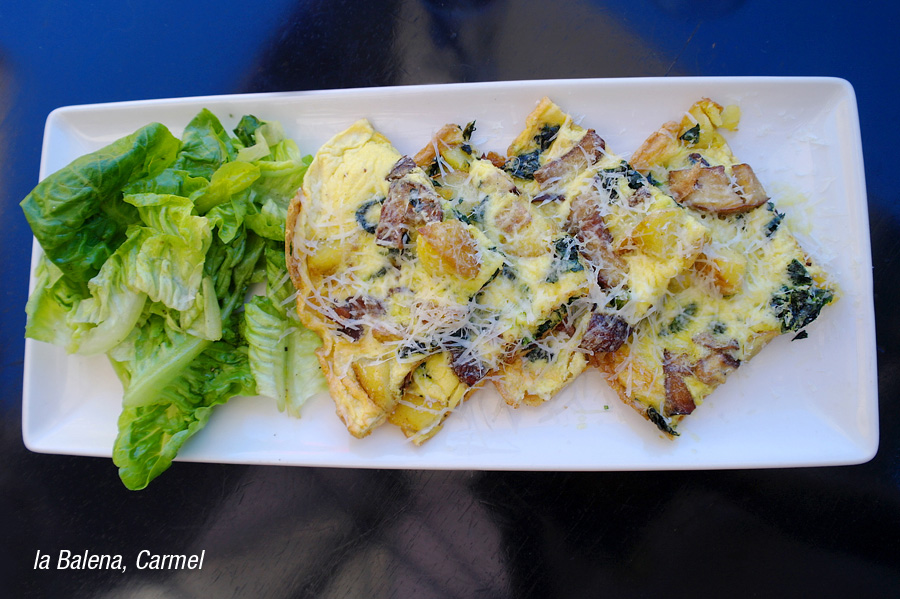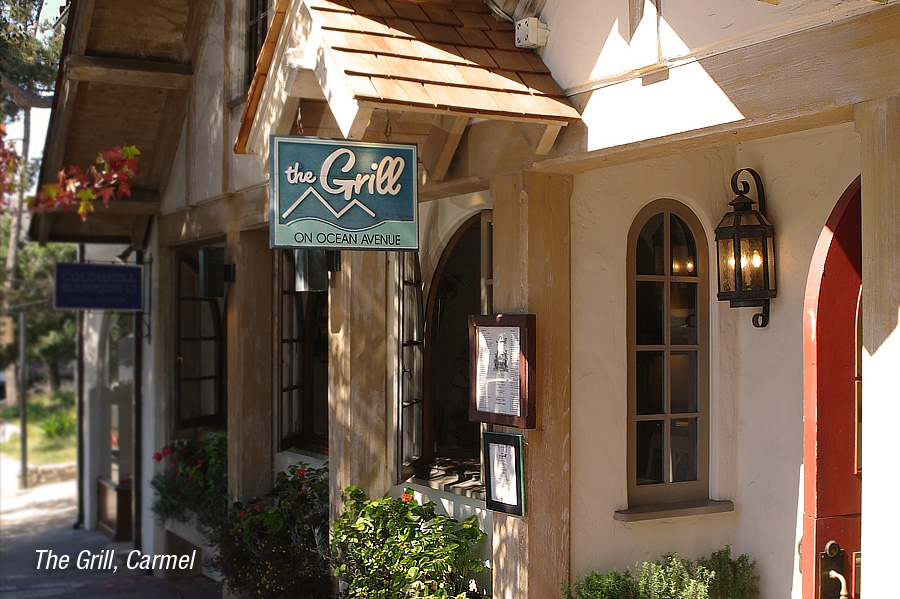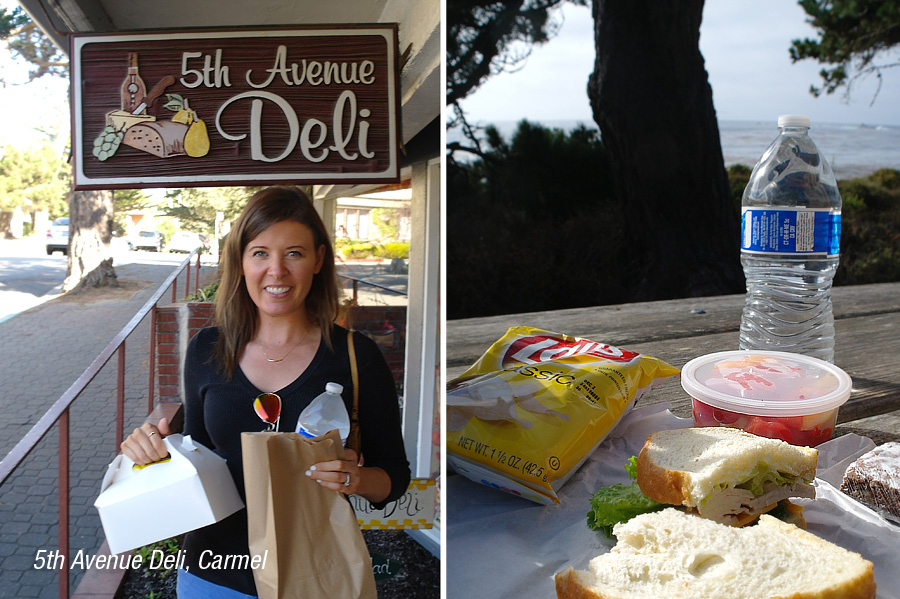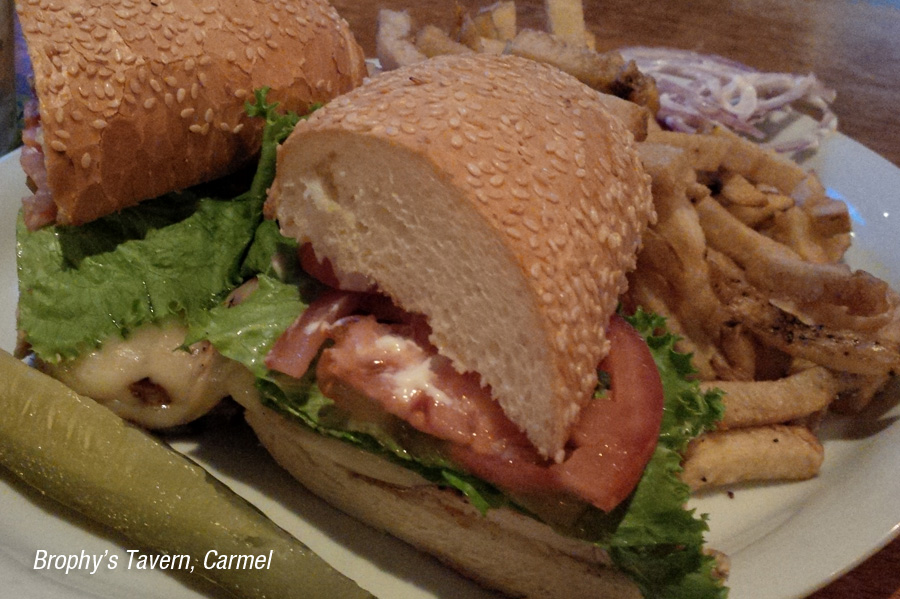 There are so many great restaurants to choose from when visiting Carmel, it's difficult to narrow your search down. Whatever you're craving, Carmel is sure to have a restaurant for it. Although the selection of places to eat is diverse and unique from each other, we enjoyed every bite at the places we ate during our 2 day honeymoon.
la Balena — With their changing lunch menu, you'll be sure to find something that will tickle your taste buds with flavour. The food and service here was excellent, and we enjoyed our last lunch in Carmel at this Italian restaurant. I would recommend you try their Cavolfiore Fritto (cauliflower appetizer) along with the Frittata. Don't forget to bring your dogs along with you to this place. Like many shops and restaurants in the area, la Balena is dog friendly.
The Grill — Although the atmosphere of the restaurant wasn't what I expected with blown up photos of the famous Pebble Beach golf course. The restaurant is smaller than I thought and it can be noisy, paired with paper table clothes on top of linen. We can overlook that for the quality of the food the chef makes. We'd be back again simply for the lamb and salmon we raved about while eating it. The staff were so friendly, popping in to check in on us from time to time. The meals were pricey, but well worth it.
5th Avenue Deli — You won't be able to eat inside this deli as there's no seating so it's a perfect way to grab a quick lunch and explore Carmel, Point Lobos, or drive to Big Sur and have a picnic. There was so much food to choose from, bakery, deli meat sandwiches, and even a buffet style salad bar when you walk in. If you're stumped for ideas, go for one of their 4 choices of picnic lunch boxes that won't break the bank.
Brophy's Tavern — If you want to give your wallets a break from all the money you've spent on food, this is the spot to visit. Brophy's is a traditional American style sports bar serving large portions of pub food to your table quickly. When we ate here, the San Francisco Giants had won their game and were heading to the World Series, so you know this place was hoppin'. It had a great vibe with the local crowd, it was fun seeing them all pumped and cheering at all the TV's for their our home baseball team.