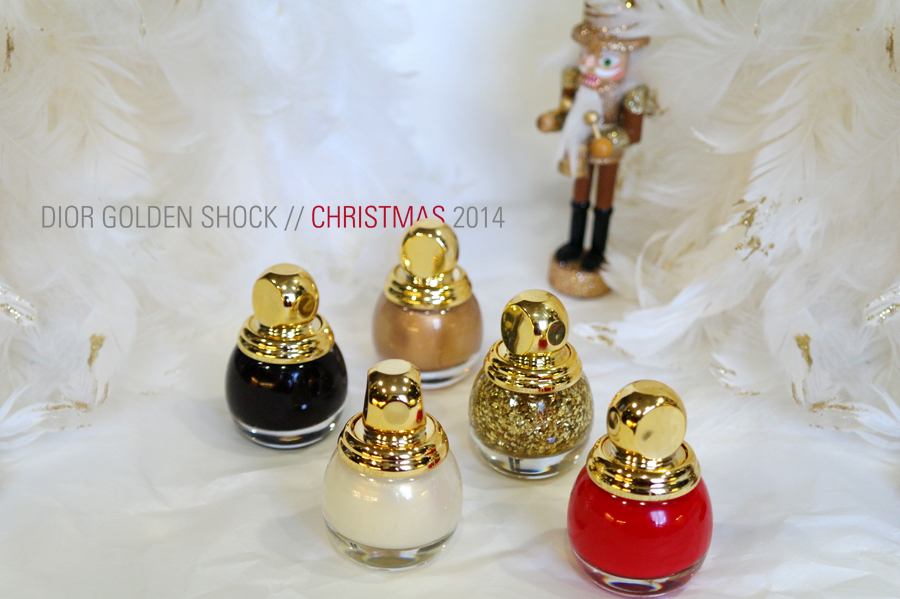 Christmas! My favourite time of year, and what better way to celebrate that stuff with a bunch of Christmas collections coming out from the beauty front. I couldn't wait any longer to post it! The collection has been available since October but I thought I'd save it and post about it when it feels a little more Christmasy and appropriate. Hands up, who has been blasting the Christmas music as of late? Anyone, anyone? I'd start playing it on November 1 if it wouldn't annoy The Guy so much. He makes me wait until at least December 1, and even then he thinks it's too early. What can I say, I love this magical time of year.
Onto the Dior Golden Shock collection for Christmas 2014: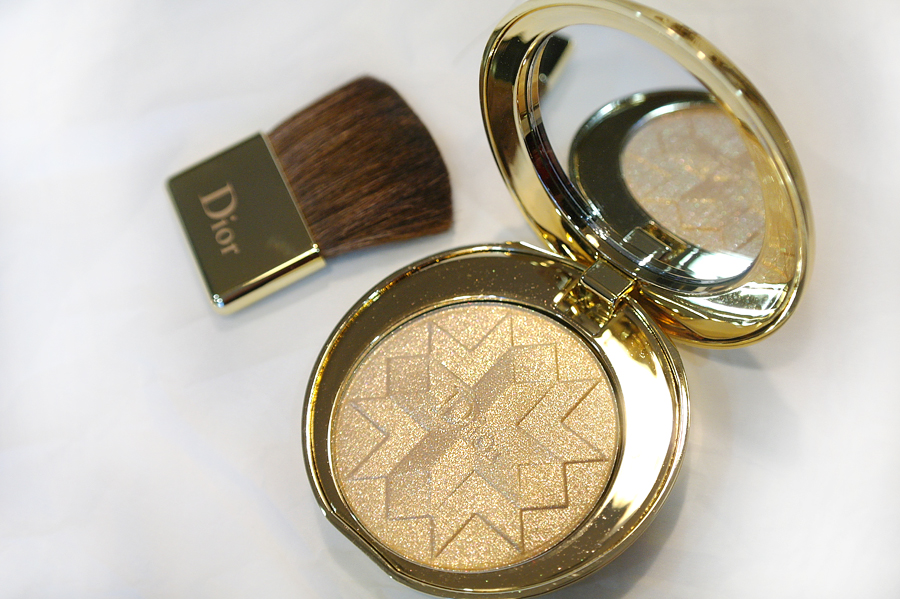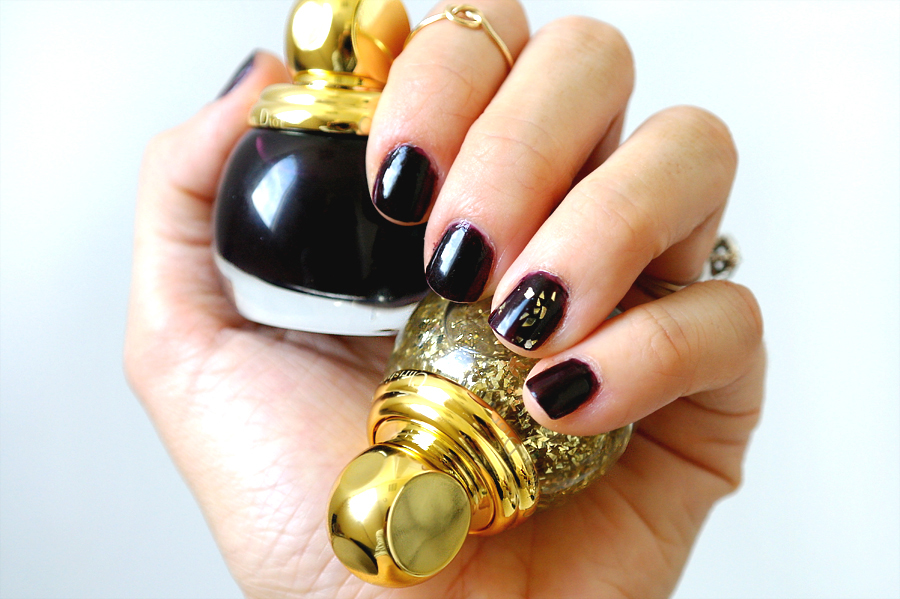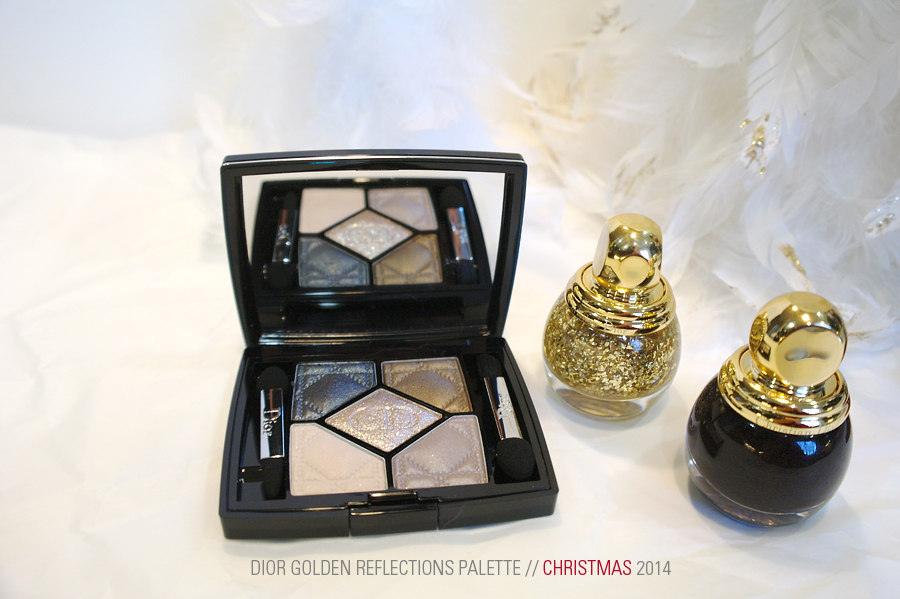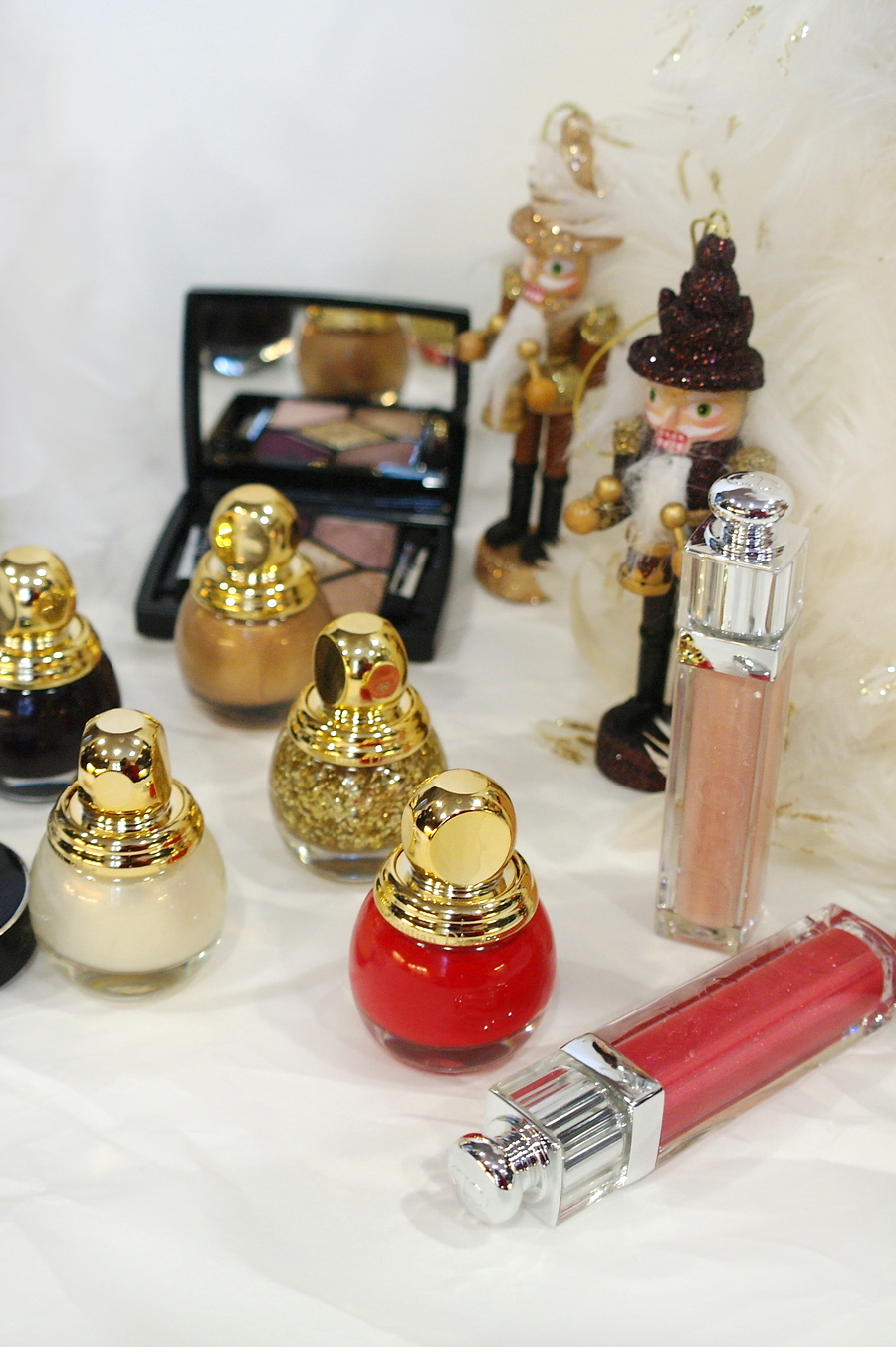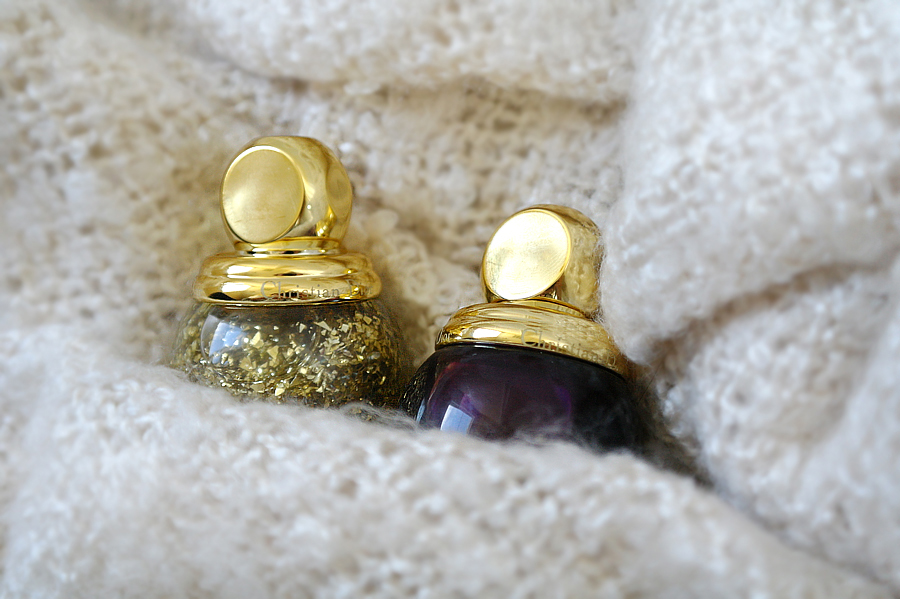 Diorific Vernis: the nail polishes from this collection are undoubtedly beautifully packaged and I have been setting them on my desk primarily for decoration. While I have been wearing 3 out of the 5 colours (Smoky*: a deep purple, Shock*: a bright Christmas red, and Golden Shock ($29): perfect amount of golden flecks added to the nail), I haven't been wearing the other two as much since I like either a creamy colour on my nails – you can apply the other two (Mirror*: the sparkly translucent white, or the Gold Equinoxe*: a beige transparent colour) I don't like the look of them on my nails. I was surprised to see that the formulation of some of the polishes from this collection aren't as easy to apply as others. For instance the brushes are smaller and when I apply Smoky (my favourite dark purple) it's streaky which is a bit disappointing considering it's Dior. I haven't had any issues with the red, however. Polishes are $28 with the exception of Golden Shock: $29.
Diorshow Fusion Mono: Mirror ($32), a gorgeous golden sheen eye shadow. It perfectly compliments the rest of the collection, don't you think?
Dior Addict Gloss Two new glosses released for the holidays, Golden Rain* and Pink Excess* are easy to wear by themselves or over top of your favourite lipsticks. The two colours are diverse to amplify any colour you're wearing.
Dior 5 Couleurs ($61): Golden Reflections* and Golden Shock* stay tuned to see how these swatch! 

Diorific Golden Shock Illuminating Pressed Powder: While it is absolutely stunning in the rich gold packaging, it leaves much to be desired on the face. There's too much yellow in this for my liking, so I will pass on advising this to you. You won't find this anywhere else but Holt Renfrew for $82, so if you want to get your hands on it, pop on over!
Prices are in Canadian dollars. Products marked with  * = not available at Sephora.

Disclaimer: The Dior holiday collection was sent for review.