I feel so lucky that we have a gym in our complex. The Guy and I take advantage of it and go together when he gets off work.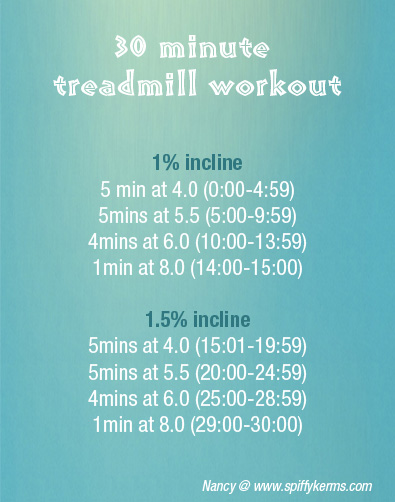 I completed this thirty minute treadmill workout that was tough towards the end. I actually had to stop at 29:30 because I couldn't keep my breathing up. It was a toughy! It'll take you to about 2.5 miles after you're finished. Which isn't so bad considering the 10 minutes of it you're just walking at 4.0.
After last night's treadmill workout, I woke up at the crack of dawn in the best kind of a mood. Who am I? Why was I awake so early? I decided to listen to my body and just get up out of bed, have some breakfast and then put on some comfy clothes before heading out the door to drive to beautiful Santana Row to run some errands. Definitely missing my old CrossFit Waterloo gym, so I decided to represent them today around town. 
Isn't it beautiful?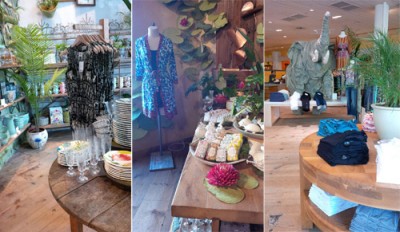 I'm really trying to find some nice olive green towels for our bathrooms, but they've proven to be difficult to find in a shade that I want. So I got fed up and went into Anthropologie. Even though I love going to Anthropologie and it's one of my favourite stores, I'm starting to realize that World Market has a lot of similar items that Anthro has, but without the jacked up prices. I'm excited about this, because I can scope things out I like at Anthro and get them for cheaper. Both places have really cute towels, and great smelling hand creams.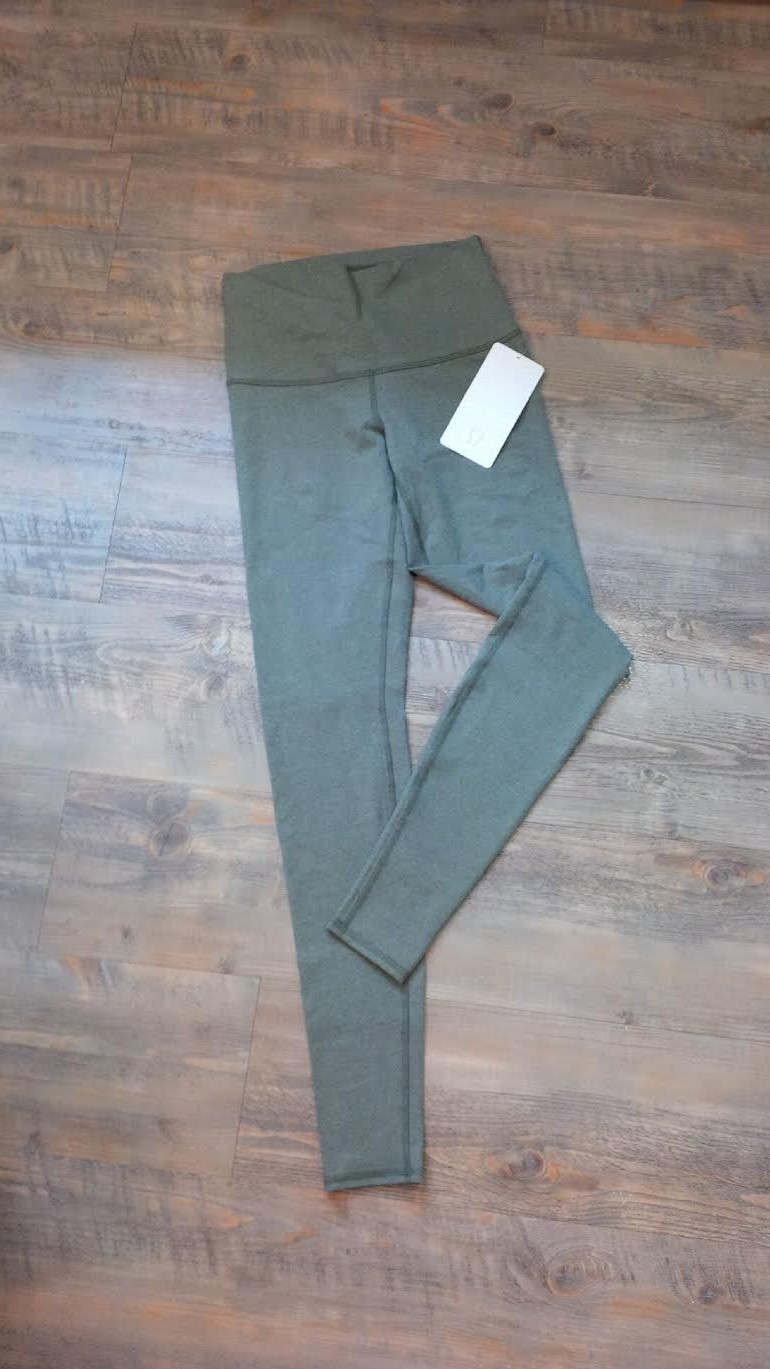 I headed over to Lululemon to see if they had any of the Wunder Unders in stock since they were all out of my size online. Luckily, Santana Row's Lululemon had them in stock. I bought them as a very early birthday gift to myself. My birthday is in May. Ohhh well.
That's also where I found out that they offer complimentary yoga, and running groups — not only that they are having a CrossFit elements class on Sunday morning if anyone is interested in attending, just phone the store.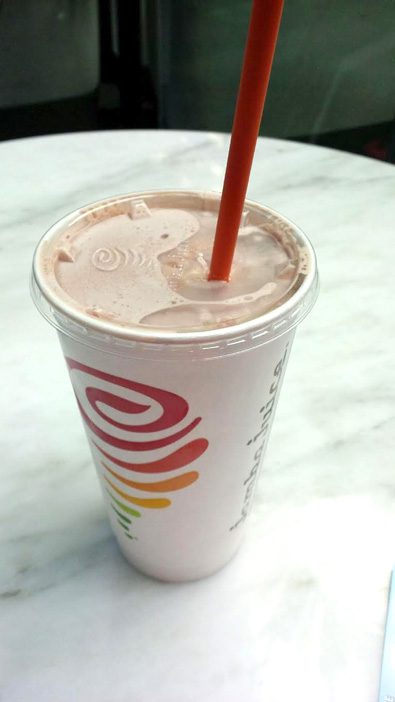 Shortly after I met up with Jessica and we grabbed a Jamba Juice together while browsing around. I said it before and I'll say it again, Chocolate Moo'd tastes exactly like a Wendy's Frosty. So good. I'm excited for this evening though, because both of us are going to a blogger-meet up in another city. Hopefully I'll meet some new people that way too.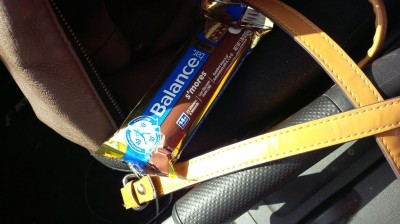 Then on the drive home I dug into one of my many delicious Balance Bars. S'mores is the only way to go.
What's your flavour at Jamba Juice?
Have you ever gone to a blogger meet up?
Do you like Lululemon?
What colour are your towels?