I've been involved with Crossfit for almost two years. It's hard to believe it's been that long. Those weeks, turned into years now— have just flown by. Why get involved? You're going to get proud of what you can do. What your body can accomplish.
What the hell? Who knew I could flip a freaking tractor tire! I swear, it's all mental. It wasn't even that difficult. It was just getting the proper form, and getting over that mental barrier that it's a tractor. I couldn't do it during the warm up, but when it was time to compete I flipped it no problem.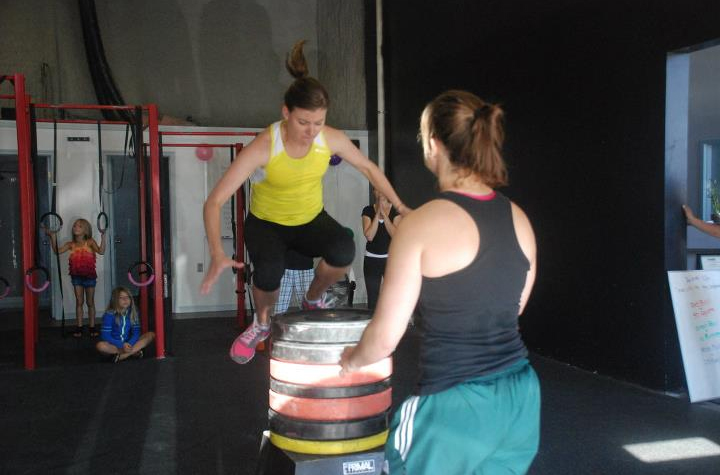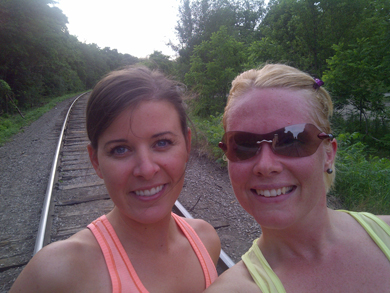 I'm enjoying running again. Before our warmups at CrossFit we almost always have to do a 1k run. It makes for easier runs with my co-worker, L. We've ran a lot this summer!
Like I said before, why I chose CrossFit over an ordinary gym. CrossFit changes daily. You're always working different muscle groups, there's no time to plateau. Plus, I love going there because I feel like the people who go to CrossFit makes for a warm and friendly environment. People are always welcoming and smiling there (pre-workout, haha).
Yes, it takes a lot of hard work. CrossFit is difficult, but it's fun and absolutely worth.
See my older posts about CrossFit:
I have one more video to share. It's my fellow #FitFluential Ambassador friend Scott Thompson from Your Inner Skinny. He's also from the East Coast of Canada, living away from home. He shared this video with us all the other week. Great motivation, I got goosebumps watching it:
 What are you doing to better yourself? This is #MyBetter.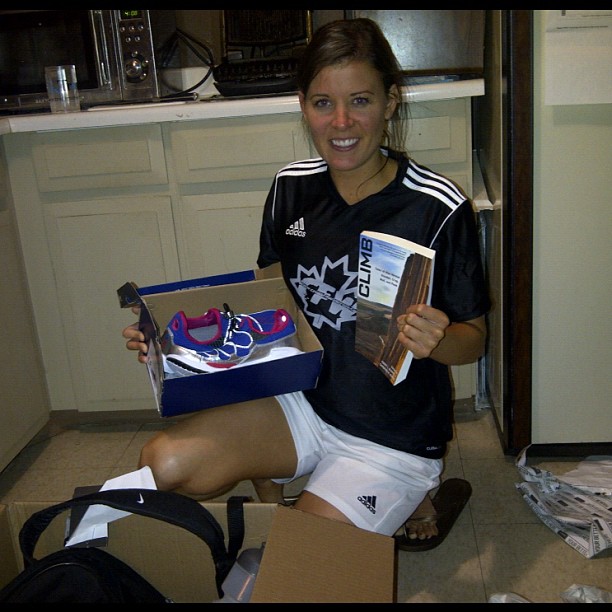 This is a box of goodies that Sport Chek sent over to me, ever so generously. I opened it last Wednesday evening after my 10pm soccer game. That's way past my bedtime, by the way! lol
It involves a bunch of goodies that I can incorporate into my favorite sports: climbing, CrossFit, soccer, and running. I'm excited to talk more in depth about the new items I received. Mostly about the Zoots. They're triathlon sneakers that are to be worn without socks. When I opened the box, my Boyfriend (a 4th time Ironman Canada finisher) kind of chuckled at the fact I even asked for Zoots, seeing how I have absolute zero interest in ever finishing a Triathlon.
To be honest, I had two options picked out when I was speaking with the folks at Sport Chek. Another pair of Nike Free Run's, or try something completely different: Zoots. My boyfriend owns a few pairs already so I know that they're a great shoe, by the way he speaks about them, and wears them to his races. I can't wait to elaborate more on them.
Uh oh – gotta go, see you soon where the flowers bloom ;)