My friend Jenna lucked out during her week long trip to California. I had a completely blocked itinerary for her as soon as she arrived at the San Jose airport. I'm not saying it was so cholker-blocked that she couldn't relax, it was the epitome of relaxation if I do say so myself. Hotel stays, wine tours and spa treatments — I'm tellin' ya, not everyone is going to get that type of treatment. I've known Jenna since we were three years old, and it's been close to 4 years since we've seen each other in person. It was long overdue for a girls trip, so I invited her down to Sunny California. Except, it happened to be really chilly and only kinda sunny the entire time she was here. Whoops. Can't change Mother Nature.
After our overnight trip to San Francisco came to an end, we woke up at a reasonable hour, packed up our belongings and started the drive down to Carmel. To break up our 2 hour commute I swung by the city of Palo Alto and stopped at the new Hana Haus Blue Bottle coffee shop. More on that place later, but it's a beautiful spot to relax and/or work if you so choose. I had to show her all the cool spots, you know.
Then we stopped for lunch  at one of favourite brunch spots in Los Altos: Bumble (see what I did my first visit to Bumble)! We had a nice little lunch on their adult patio away from any children, and had a grand ol' chat, catching up. After we were done there, we took our time driving down the scenic Highway 1 to Carmel.
I always love to stay at the warm and welcoming Hofsas House when visiting Carmel. I surprised my husband for his birthday last year for a trip down to Carmel as a late honeymoon gift for the both of us, so I knew Hofsas House was the place to go once again. I love going there!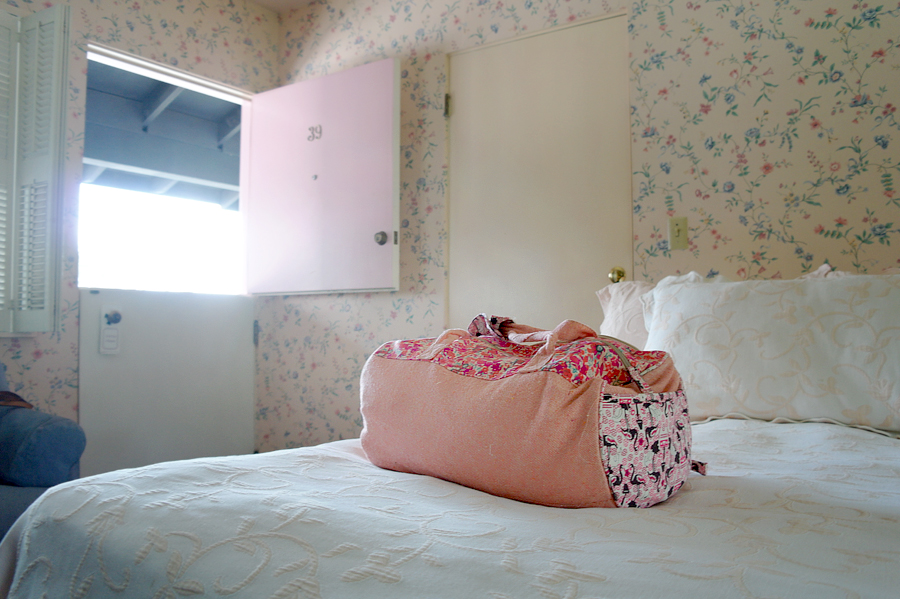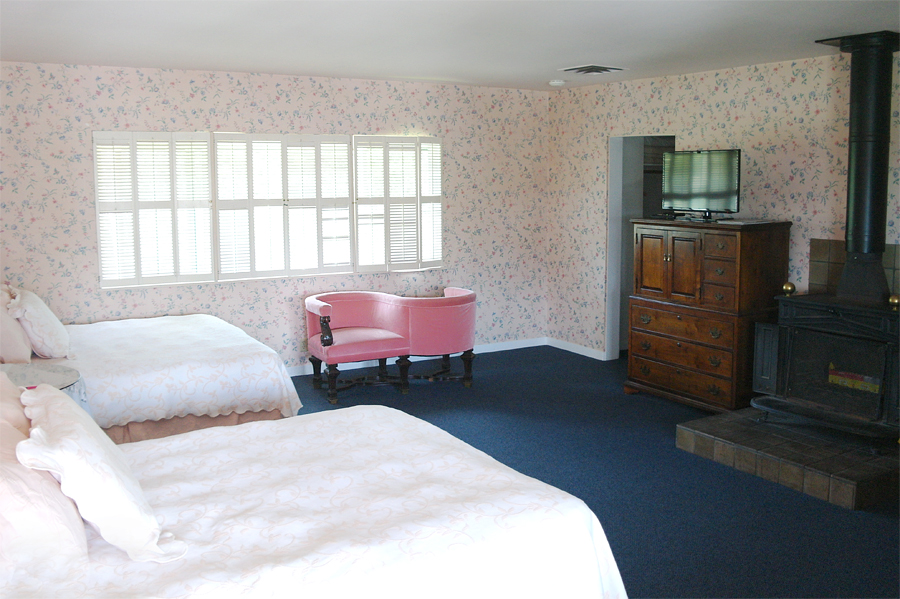 Our room was so spacious, quite large really! Such an airy, and sweet feeling room. Perfect for our little getaway for just the two of us.
Talk about being spoiled. A bottle of red plus some chocolates and wine walk tour tickets were waiting for us in the room as we arrived. We definitely hit up the Wine Walk tour right away but not before showing Jenna the little town of Carmel and taking her to the serene Carmel beach, hoowee!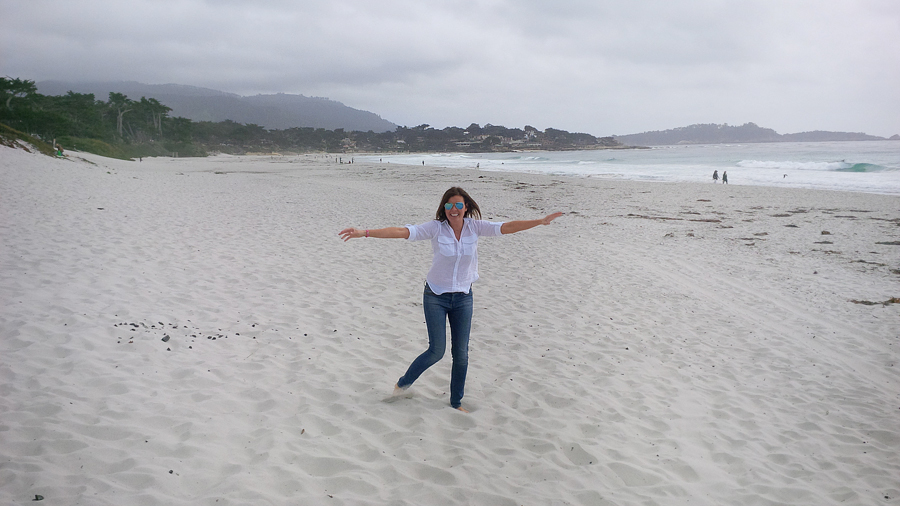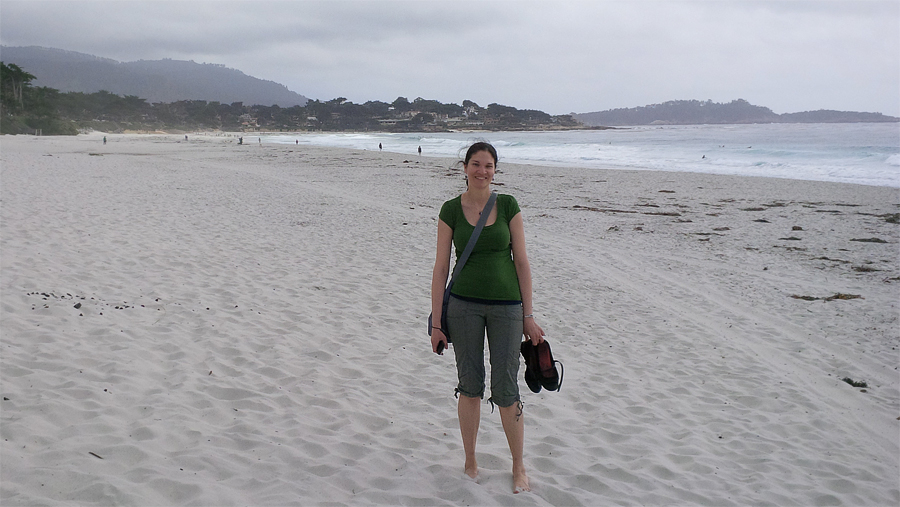 The sand here is the softest I have ever felt underneath my feet. Surfers galore. Dogs frolicking on the beach and couples holding hands. My heart was swooing! Can you now see why I love this place so much that I need to take every visitor here?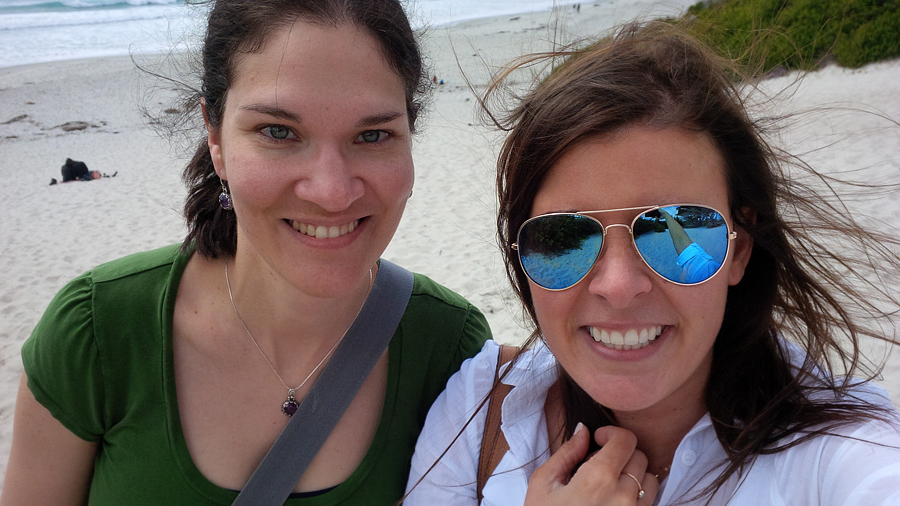 After a quick visit to the beach, since it was windy and chilly, we walked around the downtown core, and did the self-guided Wine Walk Tour and sampled wines at three different wine tasting rooms before heading off to supper.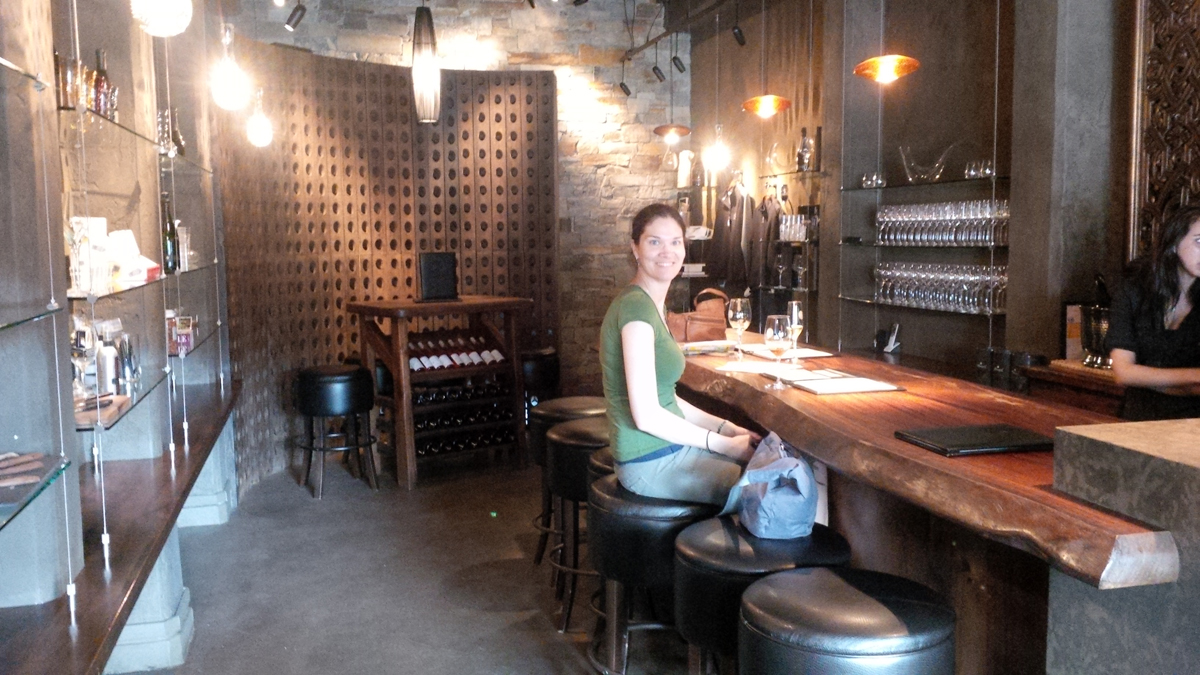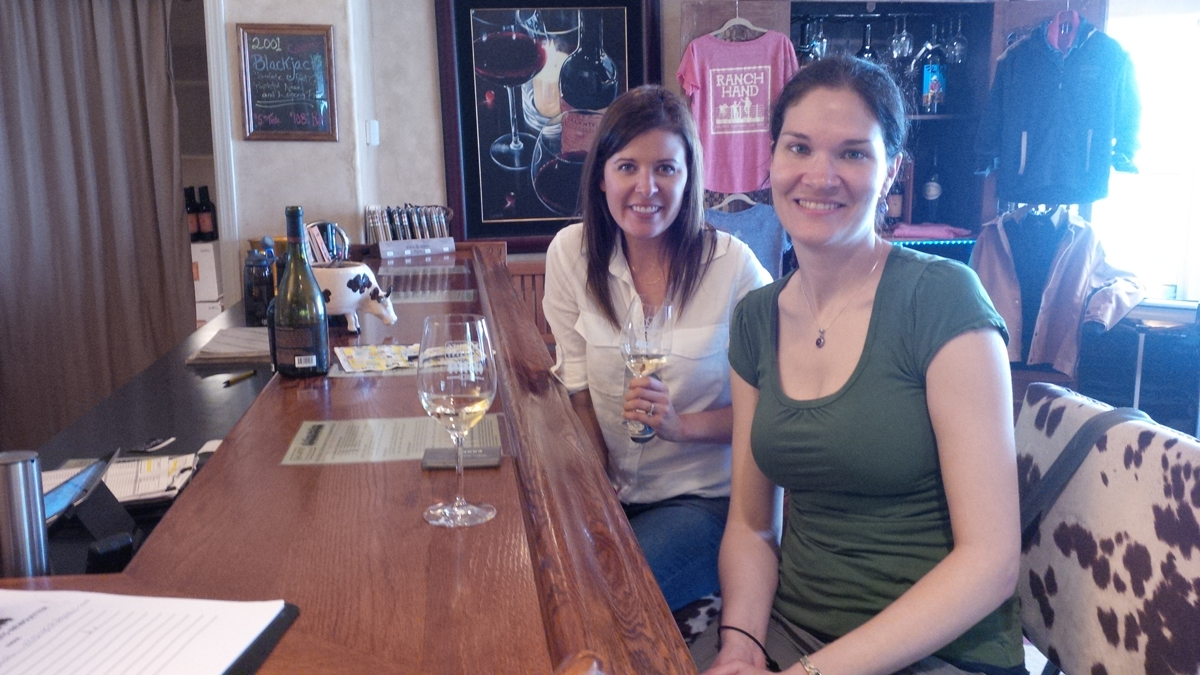 This one being my favourite. Because, how fun is it to pretend you're taking a bath drinking wine? It'd be better if the tub was filled up and in my own bathroom. Hehe! Cheers to that!
After our wine tastings were over with, we walked back to our room at Hofsas House, grabbed some warmer clothes and got ready for supper.
We headed out for a quick 15 minute drive up north to Lovers Point in Pacific Grove to have a meal at The Beach House in our trusty 2015 Prius Five that took us everywhere on our week long excursion. I never thought about buying a red car, and not for any real reason to be honest. But doesn't this red just pop out at you?
I don't know what place is prettier, Pacific Grove or Carmel. Both places are absolutely breathtaking. This was our balcony-type view from The Beach House, in Pacific Grove. I mean. Come on! Watching the sunset while eating supper with this view… unreal, and nothing like I've ever experienced in my life. We couldn't stop raving about it.
Our meals at The Beach House hit the spot, but the winners of the entire meal was most definitely the home made ice cream cakes. I'm still thinking of how good they both were.
After we finished our delicious meals, we drove around Pacific Grove for a little bit just as the sun was setting. Perfect timing for that golden hour photo op, am I right? I think I have a thing for taking photos of trees. Especially the ones around this area, they're really cool looking.
Once we were back in our room at Hofsas House, we lit a fire and hung out for the rest of the evening, watching a bit of TV before falling asleep. The next morning, we woke up super early because I wanted to take Jenna back to Carmel Beach for some more photos then off to Point Lobos (you can see more photos here from when my Husband and I went). I'll let the photos do the talking for themselves…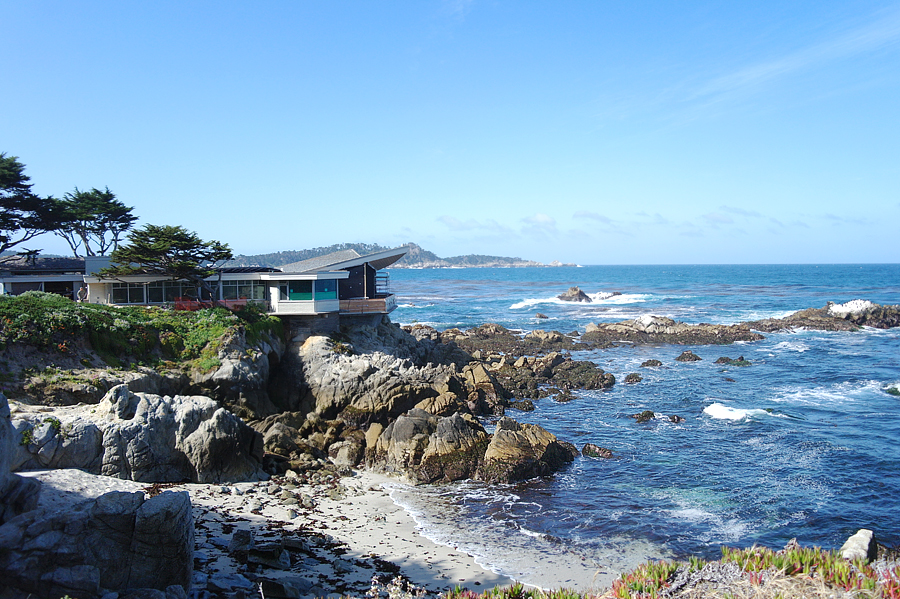 Secluded beaches = everything dreams are made of.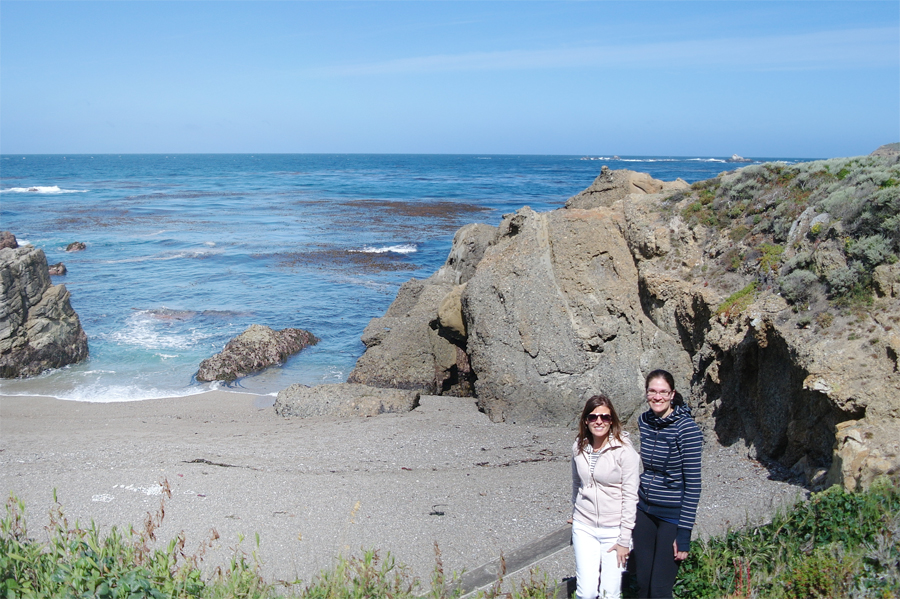 Hooray for my camera balancing on the edge of a fence, and me racing down to beat the self-timer count down. Oof!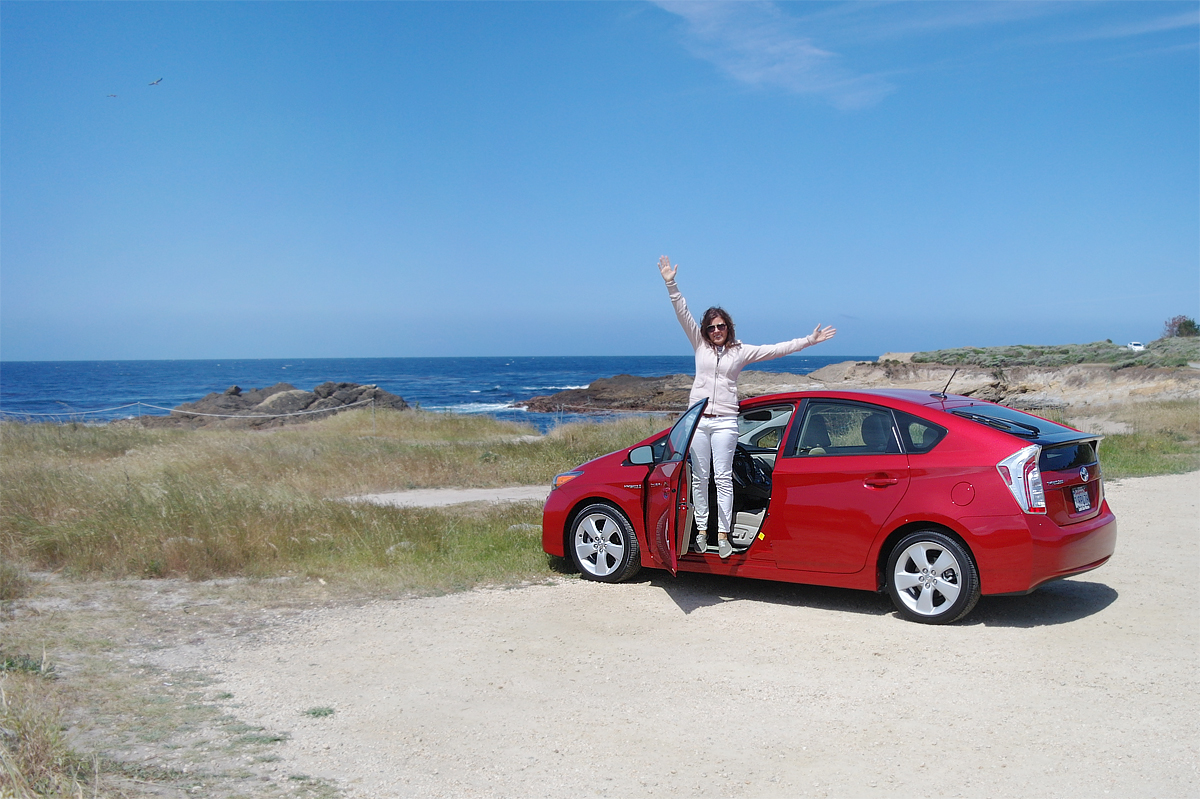 That next day when we went to Point Lobos, we were heading back to San Jose — but not before doing a bit of outlet shopping in Gilroy. Such a fun way to end this leg of the trip! Stay tuned for the San Jose staycation in Santana Row which will be up next week sometime.
Hofsas House
San Carlos St, Carmel, CA 93921
Facebook / Twitter
The Beach House at Lovers Point
620 Ocean View Boulevard, Pacific Grove, CA 93950
Facebook
Disclaimer: Thank you to Hofsas House in Carmel, and The Beach House in Pacific Grove for hosting our stay and feeding us yummy supper!