Father's Day is coming up soon. But as you all most likely know, I won't be back home with my parents (Newfoundland, Canada) this Father's Day seeing as I was recently there in May. That doesn't mean that I won't be seeing him on Sunday June 21Â though. Because my parents and I skype video call one another quite often, so he'll be seeing this pretty face of mine soon enough, whether he wants to or not! Ha ha!
To be honest though, I usually just call him on the Skype phone we hooked up right after moving down here to the states, especially since we have a lot of technical difficulties trying to get our cameras working. Often enough, I call my Dad when my Mom's at work, and chat to him about — well, nothing really. We hang out on the phone as if we were sitting in the same room. Or he tells me what all the neighbours are up to, Mr. Neighbourhood Watch over there. Ha! He's usually watching Judge Judy and I poke fun at him for that, while I make myself a cup of tea and yell at Alfie barking out the window at our neighbours walking by.
I get homesick easily if I think of my loved ones back home. I try not to think about it too much, or my heart will start to hurt, as crazy as that sounds. So while I can't be there in person with my Daddio this Father's Day, I can still come up with gift ideas for all the Father's out there. So get those shoppin' shoes on, we're going hunting for some deals for your Dad's!
Santana Row as I have mentioned many times on my blog, is definitely my favourite place in San Jose. It's full of shops, restaurants, spas and a even a hotel — which I stayed at with my buddy when she was visiting. More on that later.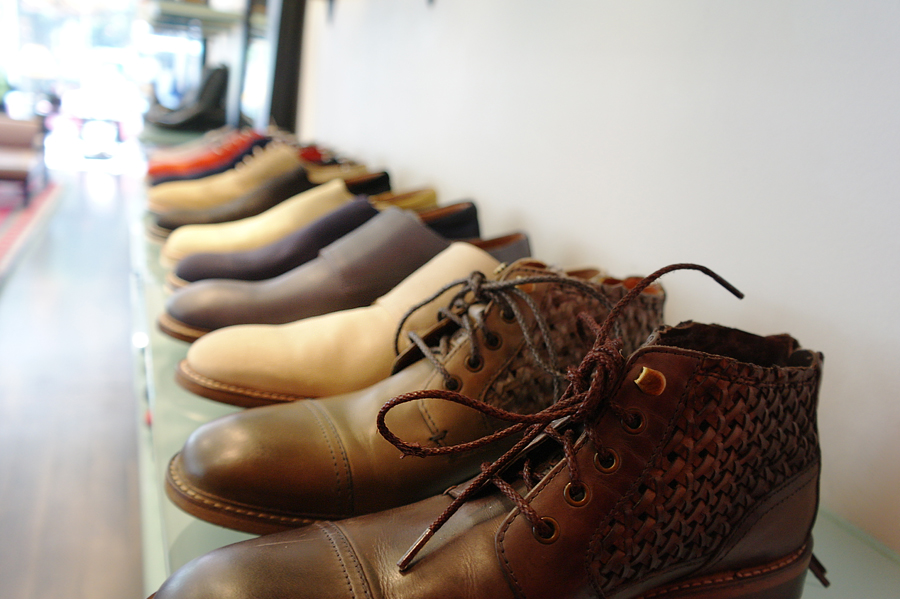 Donald Pliner makes some really snazzy looking men's shoes, and of course — women's items too. But I gotta say, a man wearin' a pair of sharp shoes? Hoo wee, immediately hunkarific. They're having a sale here, up to 50% off on the top shelf.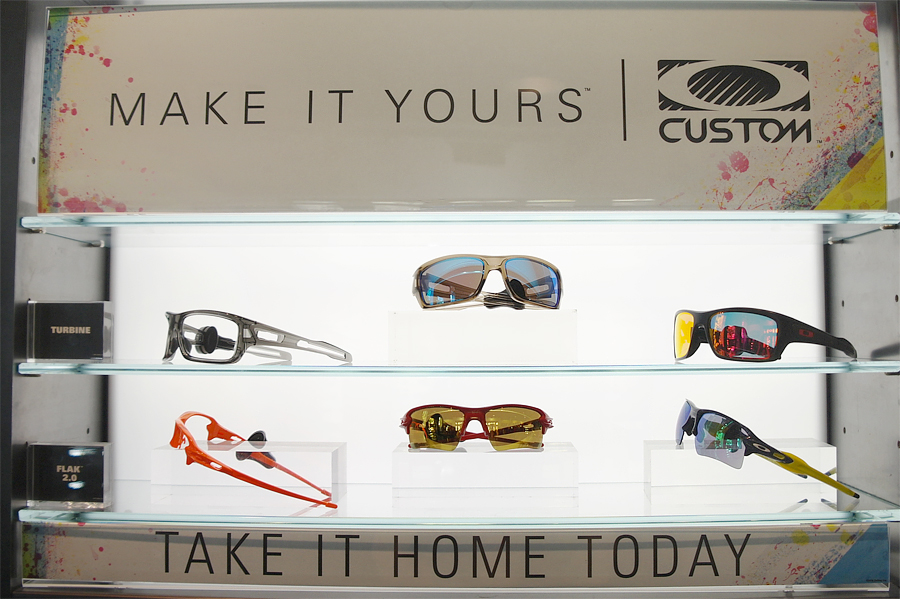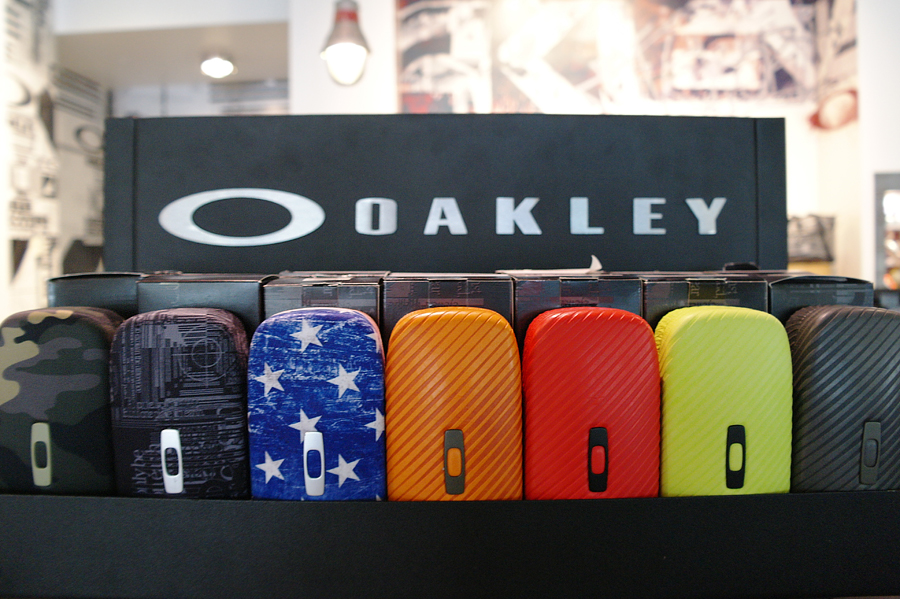 Oakley store. Wait what? Since when can one make custom oakleys? Maybe I should re-evaluate my thoughts on getting a pair of raybans, I mean…. especially if they're unique to me.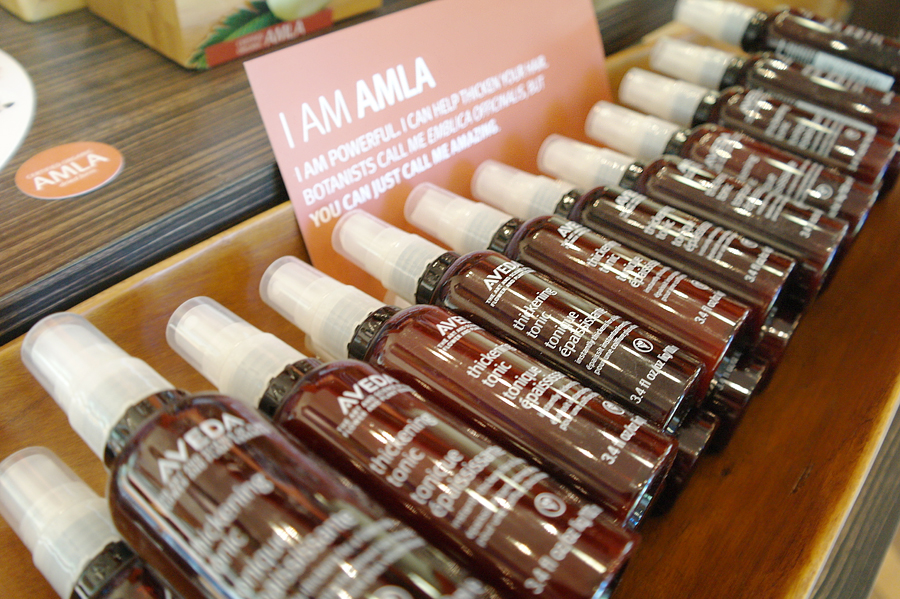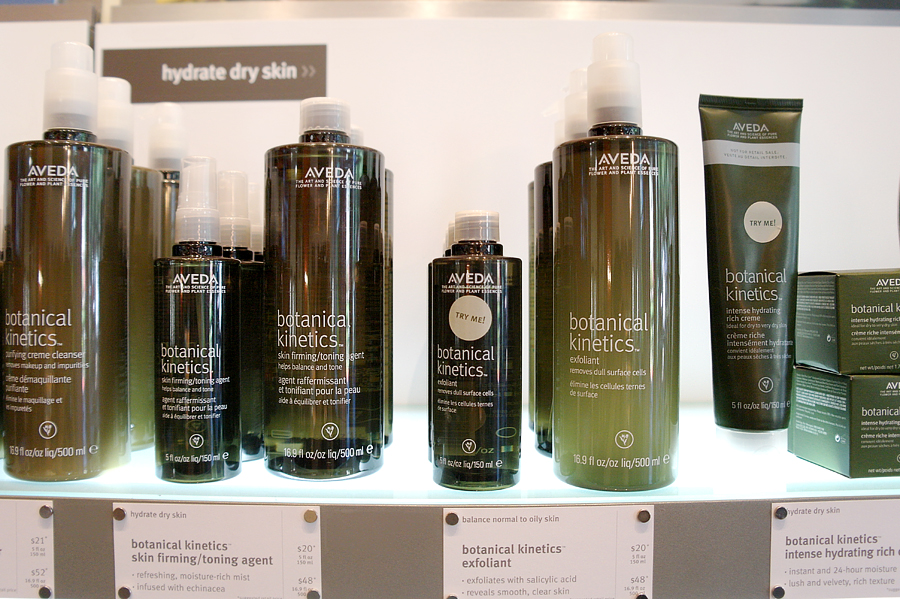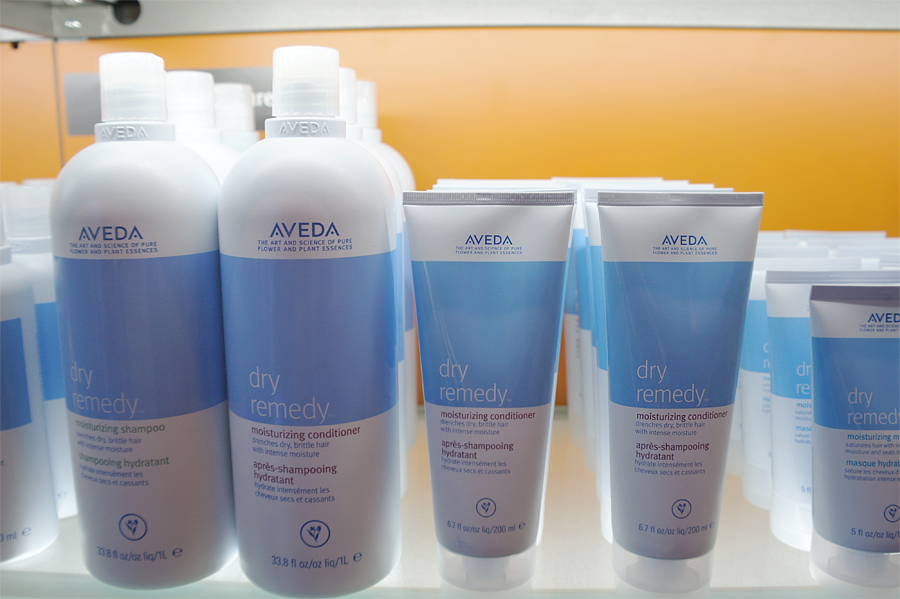 Who doesn't love Aveda products? I've been using Aveda shampoo, and styling products (their hair spray called Air Control is my #1 favourite) for over ten years!
Bonobos is a men's clothing store and is a fairly new arrival at Santana Row. They have some pretty nice pieces in there, from chinos to casual suits and more. I'm definitely diggin' the lighter suit in that upper left photo. Handsome!
Sur la Table is having a pretty good sale, a lot of stuff on for 25% and even up to 50% off for certain products.
Diesel jeans are wicked looking, aren't they? They also have these gigantor watches in display cases at the store. Apparently they're super popular, but man – the faces on them are just massive, it's kind of comical. I asked the staff working here at Diesel, how long their 30% off sale was going on for. The guy told me it's definitely going to go on for more than a month and the 30% off section in the back is going to get marked down to 50% off shortly. Whoa nelly! Exciting.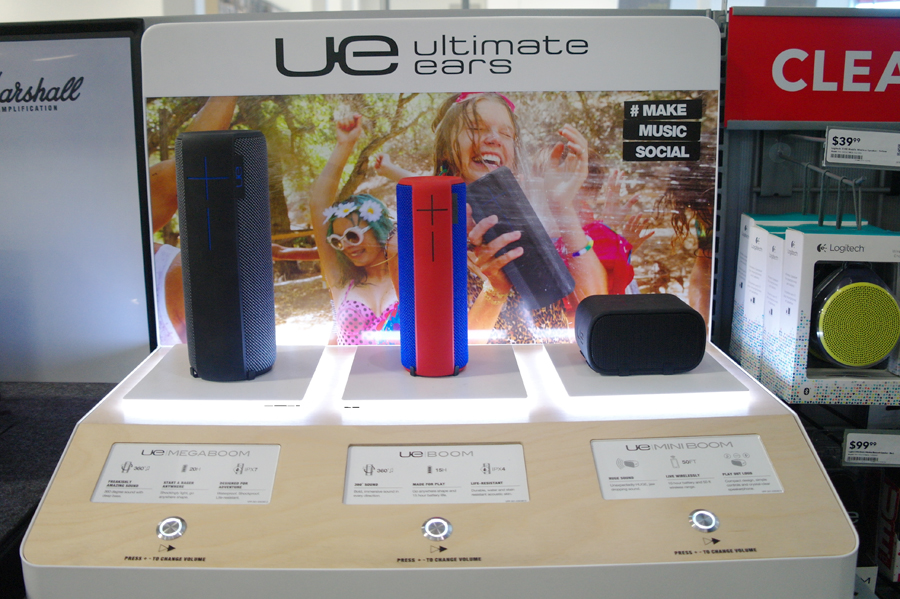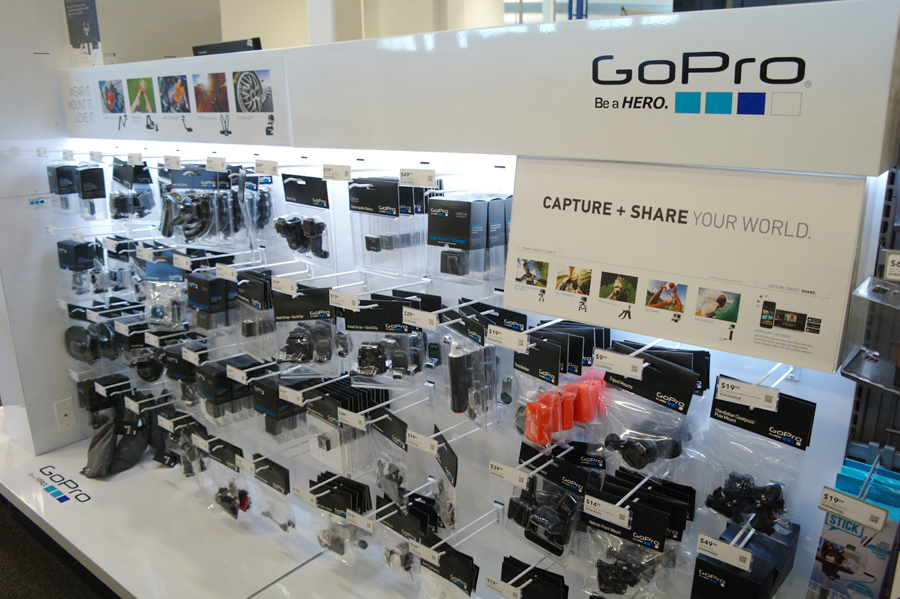 BestBuy is basically like a playground for my husband, and Dad. I picked out a couple of things I think any one would enjoy having. The UE Boom is a wireless bluetooth 360 degree speaker that comes in a variety of colours to choose from, and it's also water resistant, so take it to the poolside! And the GoPro, always a hit and fun to play around with. Especially one for the sportsman who likes to video tape themselves ;).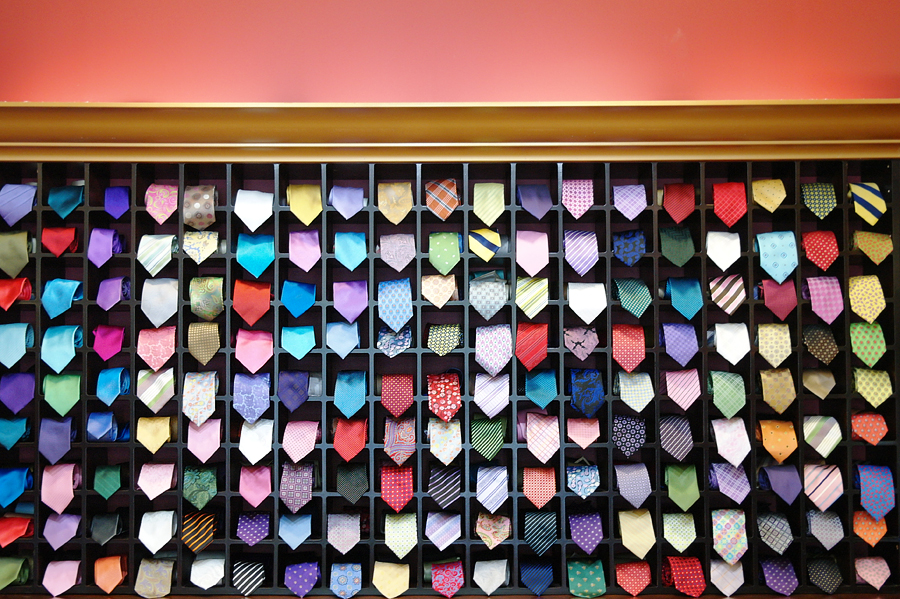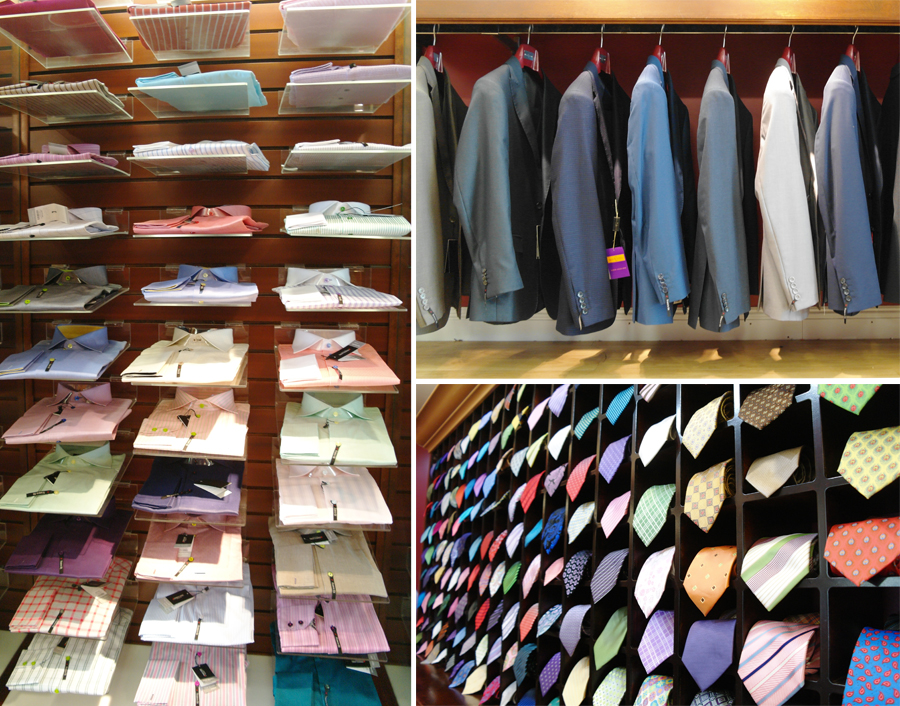 Franco Uomo is a European clothing store that carries both formal and casual menswear, as well as men's accessories. They even have Canadian flag cuff-links!
Icebreaker Merino. This is my husbands kind of store. Everything here is made from Merino wool and will keep you cool/warm when needed, and dry. When one of my friends was visiting here, she ended up buying a number of items from this exact store, including a really beautiful dress she plans on wearing to work.
Orvis is a really fun store with incredibly friendly staff. They sell a multitude of men's and women's clothing, dog beds, fishing gear… all kinds of outdoor things for the nature enthusiast.
I popped into Sleep in Santana Row, that sells two main brands. One being Hästens, where beds are still made by hand using only natural filling material. And yes, the beds are comfortable. :) I had a chat with the man who was working there, and we got onto the topic of how and why I'm doing a blog post featuring Santana Row shopping for Father's Day, so I gave him a quick rundown of my history being here (Canadian, now in California etc.). He told me I needed to check out Fort Funston. Have any of you guys been there? Apparently it's right in between San Jose and San Francisco and it's basically a 10:1 ratio of dogs to humans. He showed me photos of the beach and it looks out-of-this-world. I want to take Alfie there!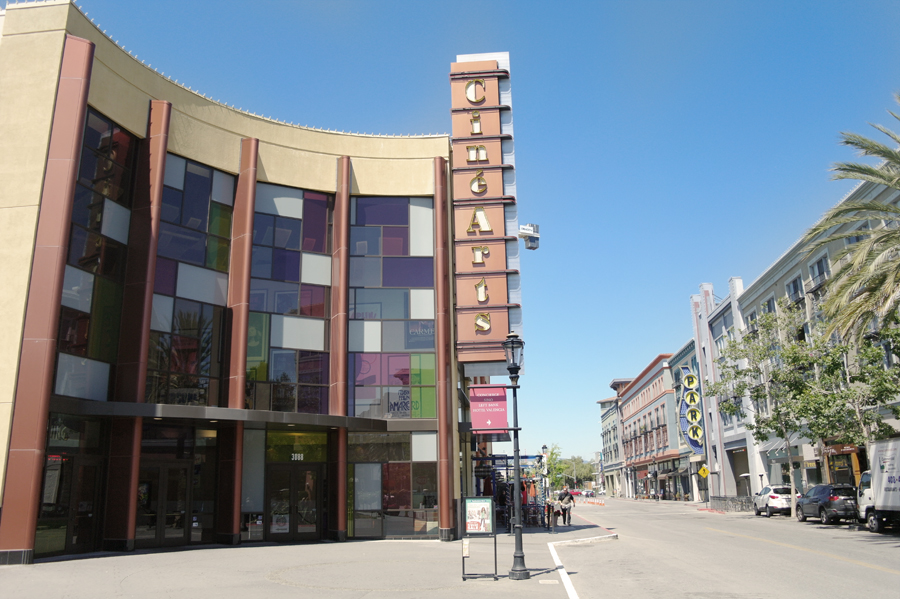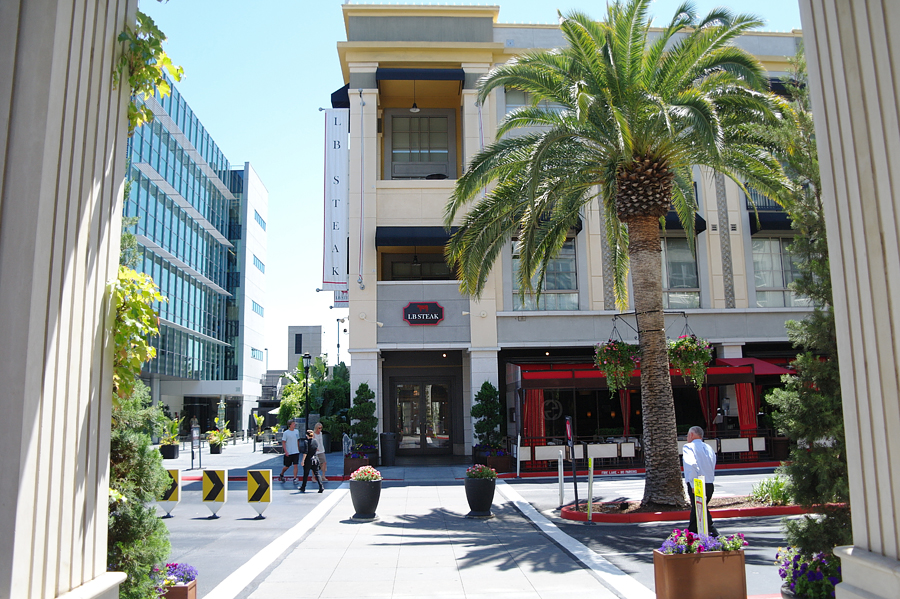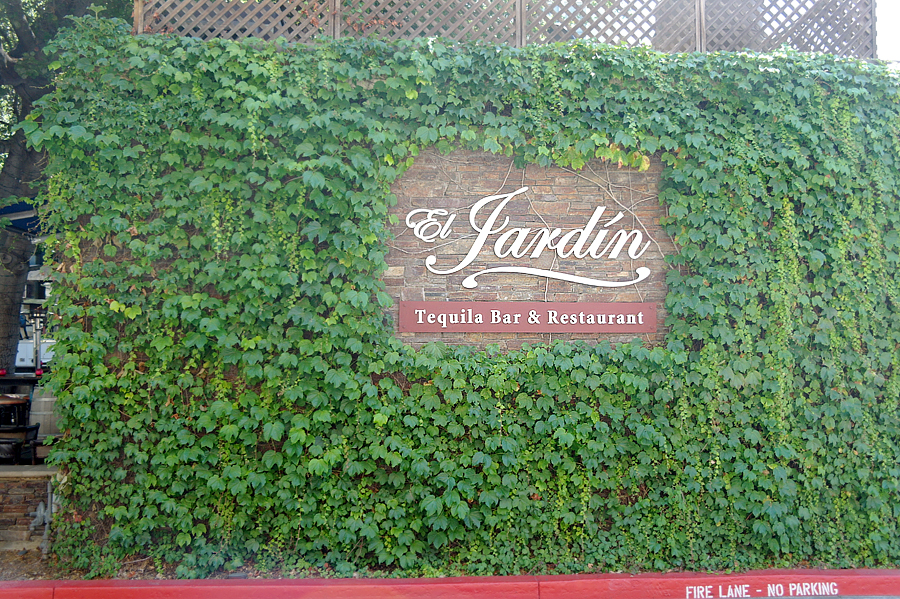 Even if you aren't sure if your Daddio is going to like some of the products at the stores I've listed, you can always take him to see a movie at CineArts. My husband and I have been to a handful of movies here at the Santana Row location, it's beautifully tucked away and blends right into the rest of the scenery of Santana Row. Afterwards take him o the outdoor El Jardin tequila bar and restaurant for a bit of tapas during Santana Row's Happy Hour. The Counter is also at Santana Row, if he's a burger fan — they have custom built burgers which is fun for a change. Or even Pizza Antica, one of my favourite restaurants there, they have the most delicious wood fired pizzas. Then go fill up your belly with some pinkberry frozen yogurt in the central courtyard and play a game of oversize (or shall I say, life sized) chess on their outdoor chess board. So fun!
Hope you are one of the lucky ones that can spend time with your Dad this Father's Day. Enjoy it for me! :)