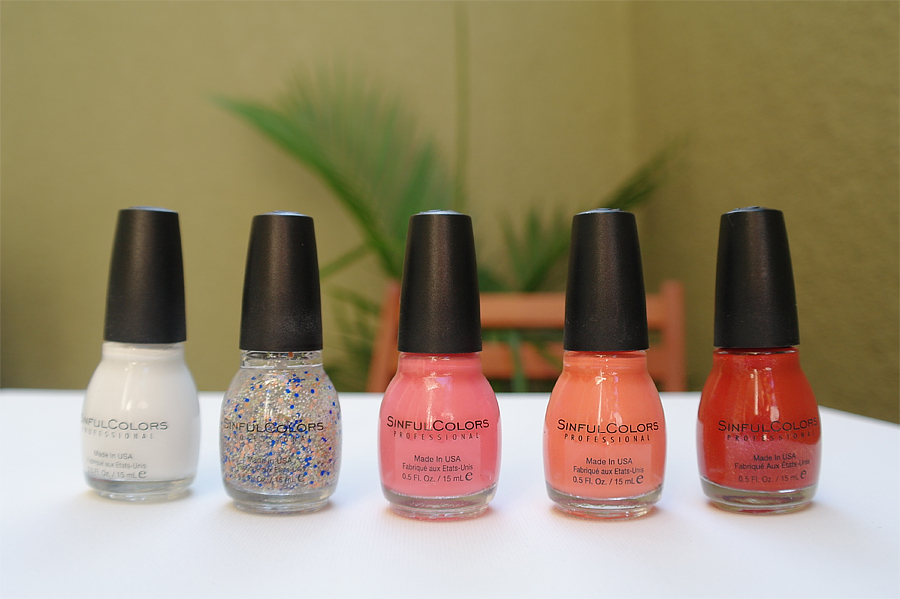 SinfulColors has launched a few new colours in their summer 2015 collection called Street Fusion. There are 29 nail polishes in this collection ranging from new ones to ol' favs of mine (that white one especially). Tons of spicy reds, fun glitter polishes and cooling blues. But for now I'll show you what I received and then swatched on my nails for you all to see.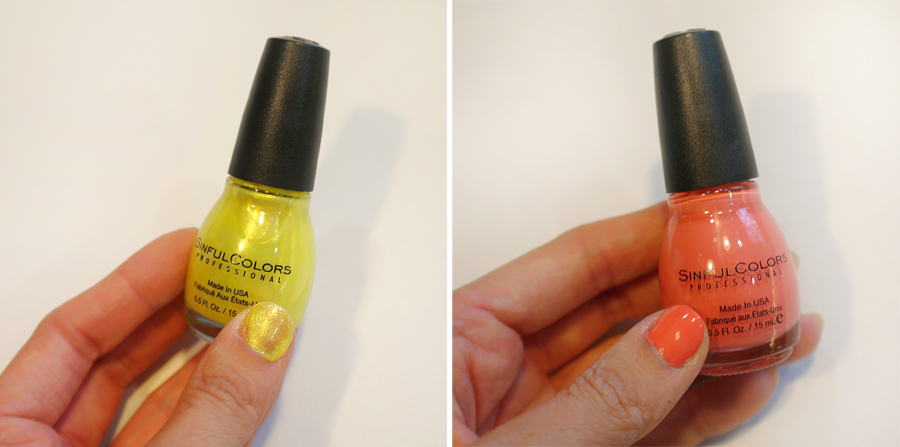 Otaku Anime & Hazard
Island Coral (more of a pink in my opinion, this one is my favourite out of the collection) & Maroon Fine
Snow Me White & Fuji Fuji (with snow me white base underneath)
Baila Baila & Writing On The Wall
Paste-erd & Pink Ansen
Which polish is your favourite out of then 10 I swatched? 
SinfulColors nail polishes from this collection is now available for $1.99 each at Walgreens and other mass retailers for Summer 2015.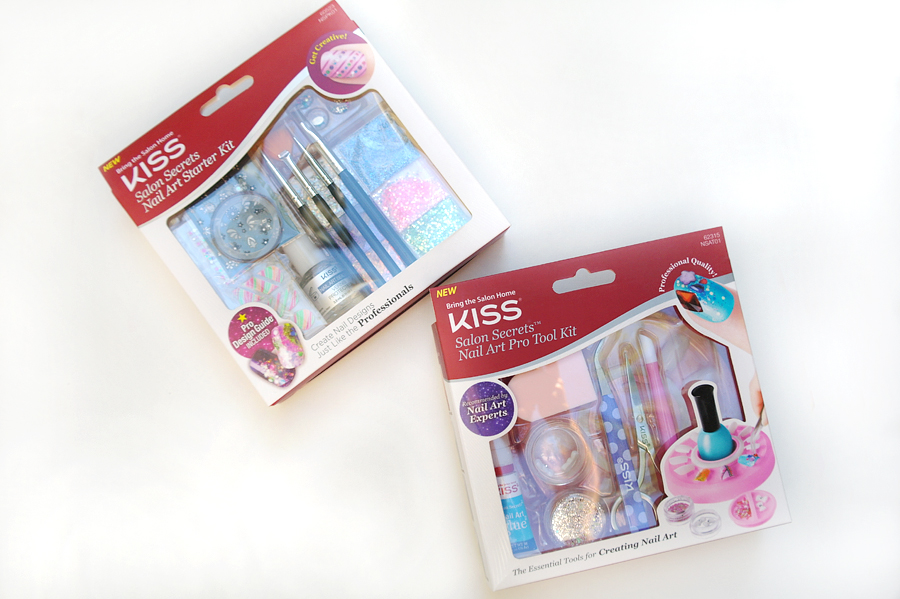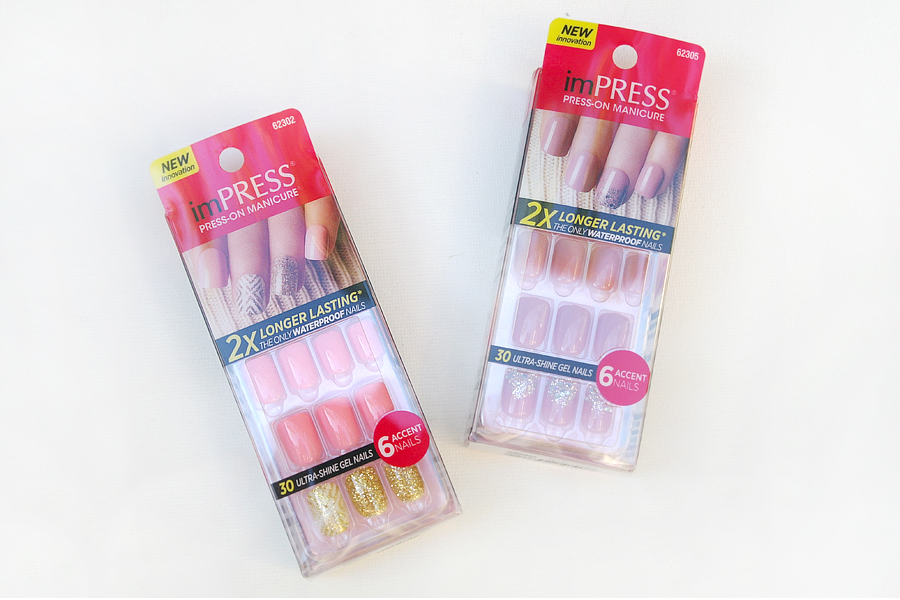 Clearly I was in the mood for a bit of nail art lately. I definitely had a ton of fun using these press on manicures from imPRESS! I have to say, drugstore press on nails have come a long way since I used them last. Remember the messy superglue ones that you had to put on yourself? Those were difficult to manouver! At least the one's by imPRESS now have a sticker you can remove and literally just press them onto your nail with no mess or fuss. I do have to note though, that the nail part by the cuticle will lift up (since the sticker is not all the way to the edge) if you're not careful. You can kind of see it happening already on one of my nails. Either way, if you're in a pinch and need your nails done to attend an upcoming wedding, these are the way to go. They stuck on fairly well too and were as easy to remove. Another note, do not remove from the top or bottom of the nail, I found that my nail peeled a bit when I did it that way. Pull the fake nail off from the sides and it'll come off much easier.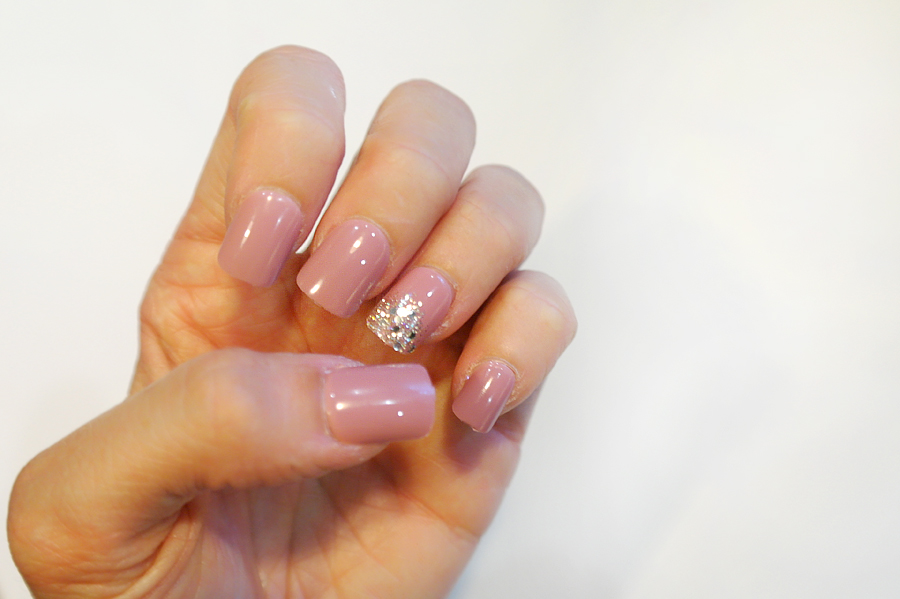 They were looking a little too long and diva-looking for my liking.
So I gave them a quick trim with my nail clippers and I was set. They aren't the perfect manicure on my hands, but like I said above, they'd do fine if you're in a pinch!
Disclaimer: SinfulColors & Kiss nail art products were sent for review.