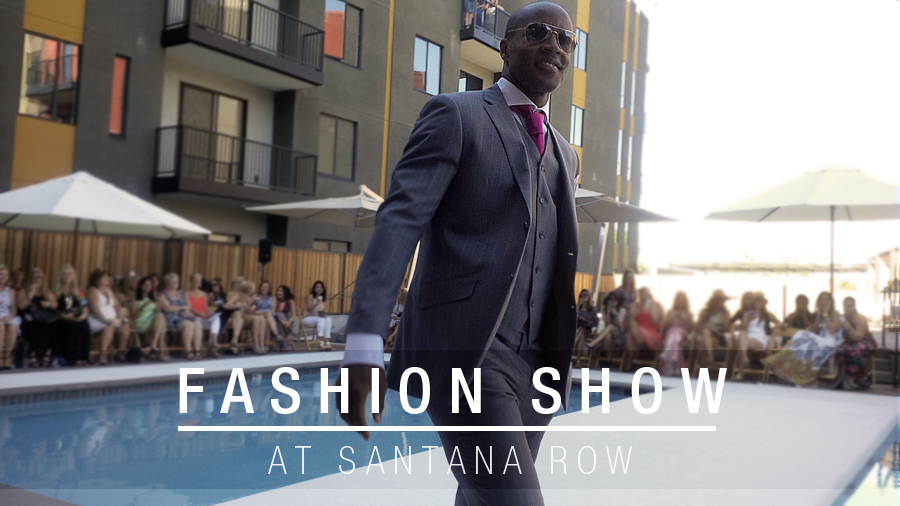 Hey folks, welcome to Monday once again. How was your weekend? Good I hope. Let me tell you about mine. Holy cheeseballs, well didn't I have the most fun weekend ever. Okay, not ever. But I had a really fun one none the less.
Saturday started off with a Fashion Show at my favourite place in San Jose California: Santana Row. I've talked about this place many times in the past. This past weekend was their 7th annual Fashion Show at Santana Row, with this one being the first year at their new Misora luxury residences. Right by the pool too. Gorgeous spot that I could never afford to rent, even for a week. Beautiful and classy, as Santana Row likes to do things! Sunday was really exciting too. Except for the fact that we both woke up at 2:50am so we could drive to San Francisco for the day where my husband competed in the Escape From Alcatraz triathlon. Long day! But fun.
I ended up making yet another comeback to the YouTube side of things. After watching countless of vlogs over the last few years I have started to miss it. It was definitely awkward vlogging in public and I tried it again yesterday when I was at my husbands triathlon, but man is it ever hard to get past people giving you strange looks. Regardless, I ended up making one at the Santana Row's Fashion Show event, check it out:
Could you tell I was eager too attend? I was the first one who showed up. Haha! I even met a couple of really cool people. Lucy, one woman sitting next to me was also Canadian, from Montreal, but moved here over 20 years ago. She comes to the Santana Row fashion show every year to get ideas — she sews many of her own clothes! Michele is a Fashion Blogger over at Fashionable Fun and I loved her entire ensemble she wore to the show. It's a little hard getting out of my comfort zone and chatting to people I don't know, but clearly it's working out in its favour for me. I mean, look at me chattin' it up, going to these places solo. I would've brought my husband with me (he really wanted to attend) but for some reason I thought it was on Sunday and he had to pick up his Alcatraz triathlon race kit in San Francisco around the time the fashion show started. Bummer. 
NBC Bay Area's Kira Klapper was the emcee for the afternoon, and I mean, check out that entire outfit. I love the skirt. Love the shoes even more I think!
Felt all fancy with my VIP wristband and all. Speaking of shoes note to self: Never wear these ones again. My right foot hates these shoes, and I felt like that foot was going numb. Not good lol.
The fashion show was unlike anything I had ever thought it would be, it wasn't stuffy or serious at all. Quite the opposite, as you'll see in my Youtube video where some of the women went wild with their screams of joy with everything, including the topless men. Hooboy. Abs on abs on abs.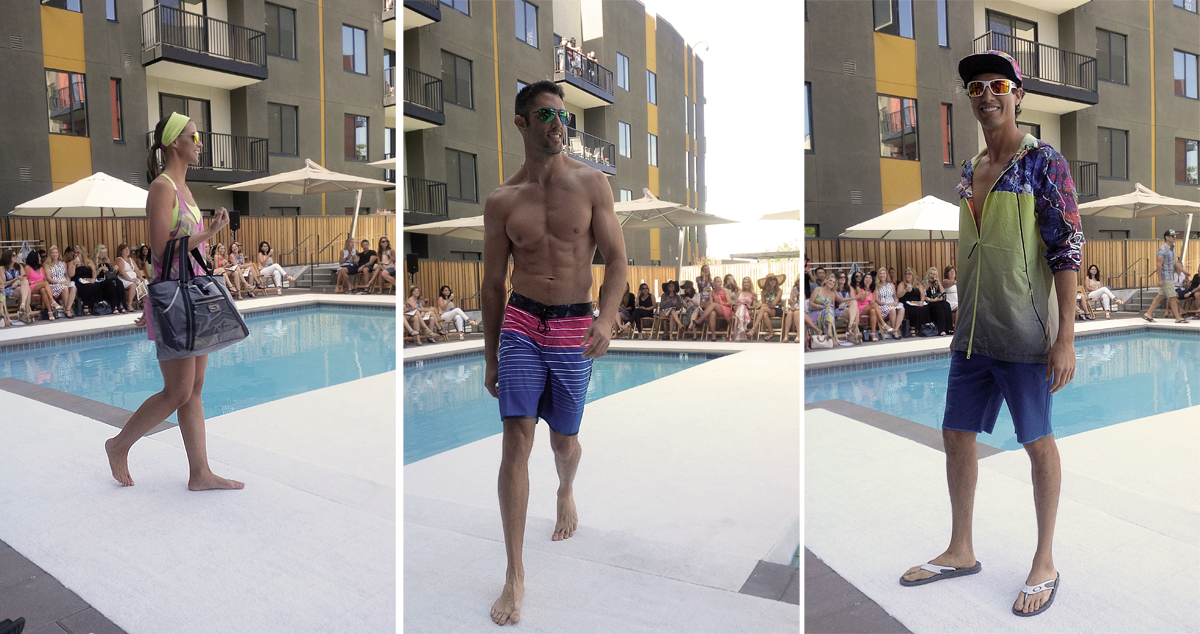 The models were being playful with one another and the women ended up pushing both men into the pool making this huge splash on everyone in the front row. So fun, and a completely unexpected but fun twist to it all.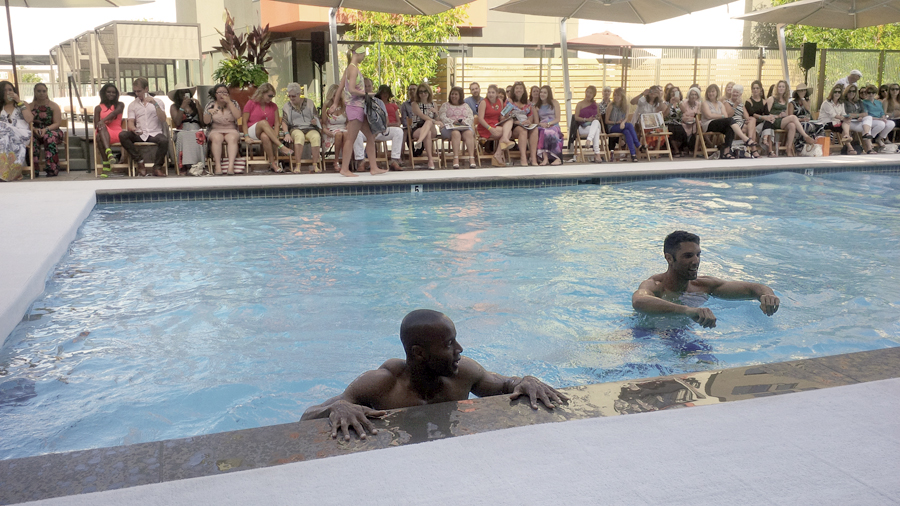 I'll let the pictures do the rest of the talking…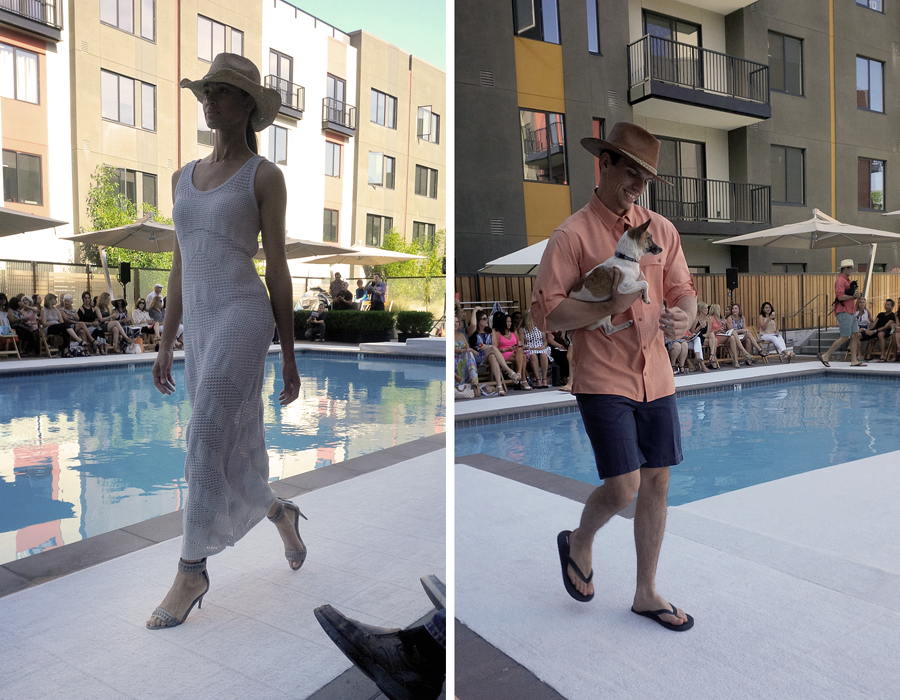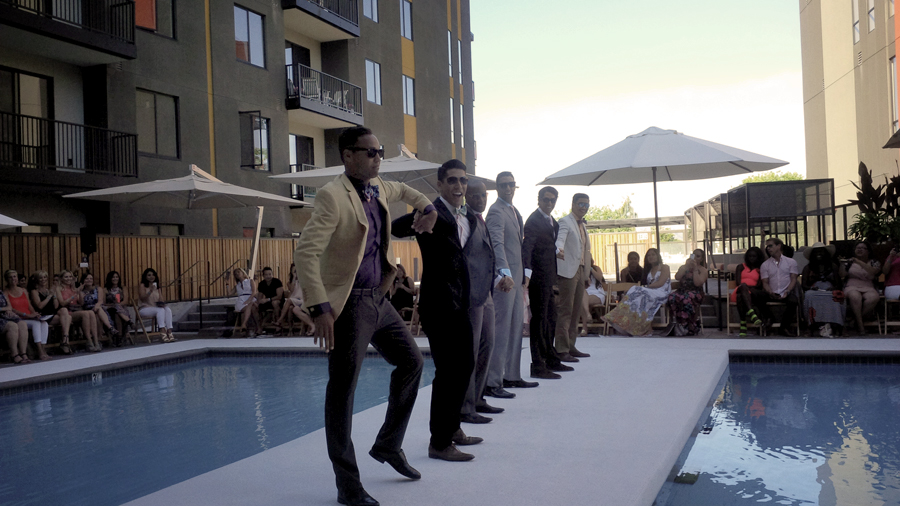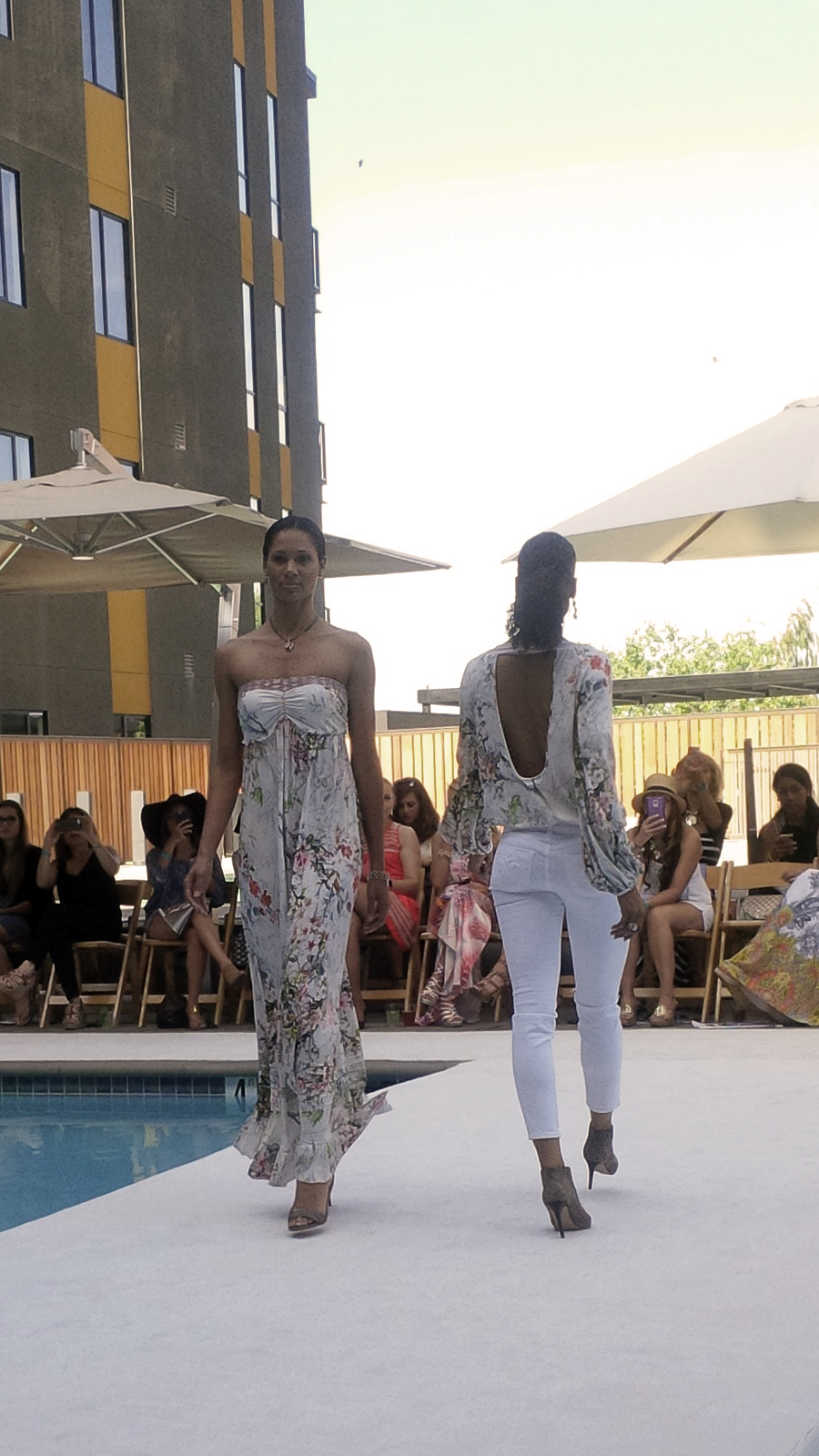 These two outfits above were definitely the star of the show, for me. I would easily wear that maxi dress or blouse with the back cut out.