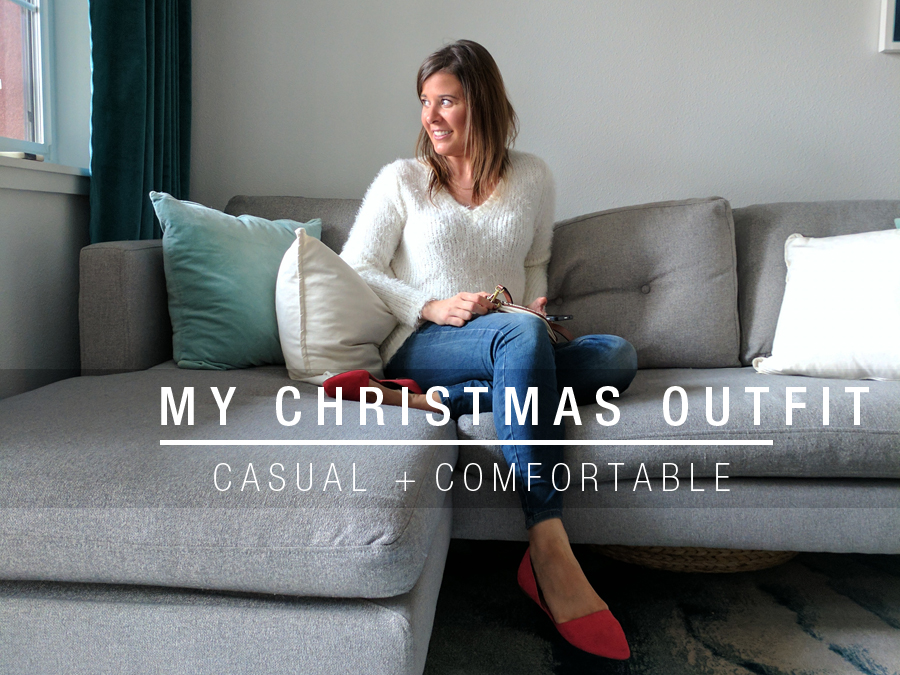 This year I have curated my wardrobe more than ever. When I open my closet and look in, I'm happy with what I have. On occasion I feel the need to run to Forever 21 and see what new basics they have (anything grey or baby pink I'm lusting over). But honestly, I'm content. It's a nice feeling. Anything I grab out of the closet, I enjoy wearing.
The essential foundation in my wardrobe at the moment (and more specifically this time of year) is a grey sweater. I'm pretty sure i have three of them right now, and each vary in colour. One is a deep charcoal, the other a huge oversized cowl neck cozy knit, and the other is a flowy mock-neck long sleeved and flattering on my figure.
It's all so comfortable and effortless. Like this outfit that I wore to my friends house — except this sweater is clearly not my favourite grey colour haha.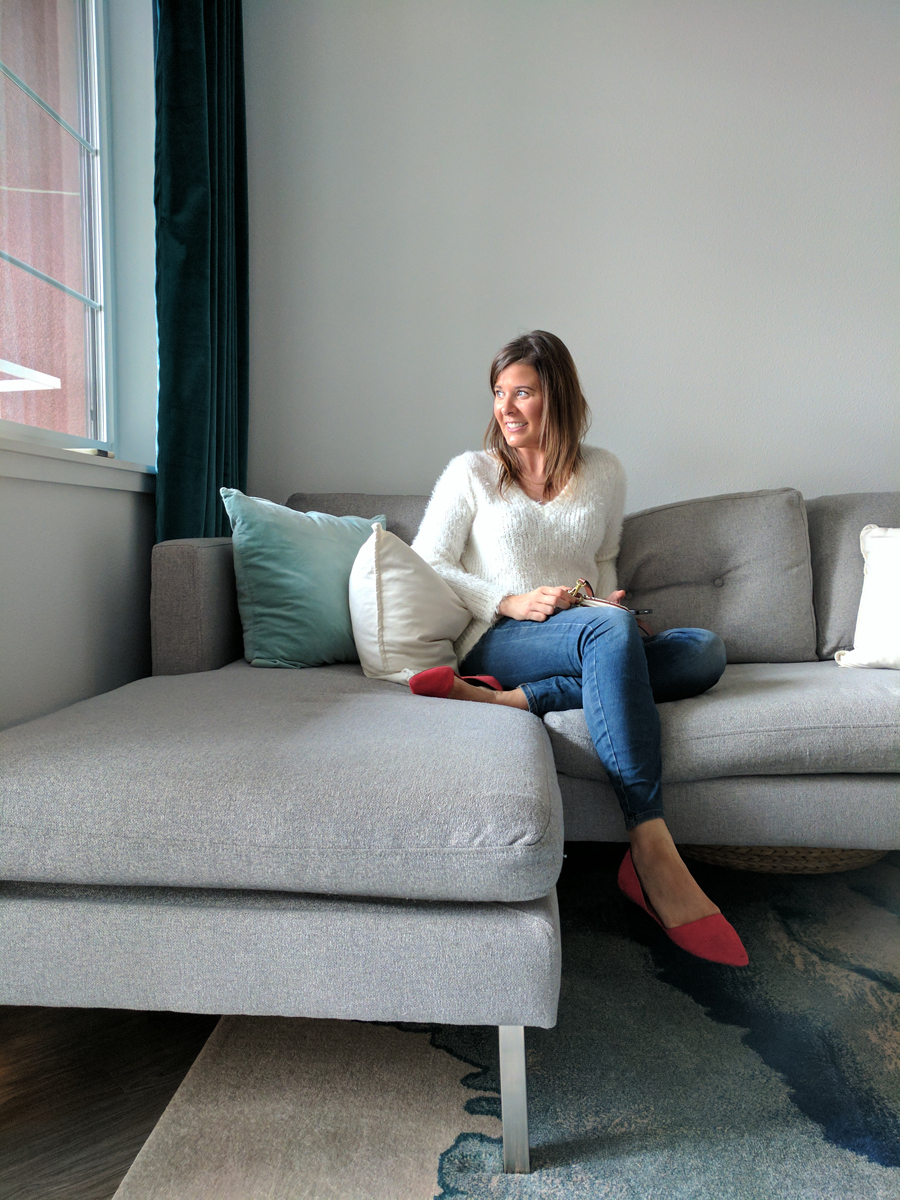 Sweater| Joe Fresh (last year)
Jeans| Zara
Purse| Fossil (my co-workers from Canada gave it to me when I was leaving for California)
Flats| Charlotte Russe
You know you have a great friend when she allows you to wear not only shoes in her house, but insists on you putting your shoes on her couch for a cool photo opp. I love it! My shoes were clean, I promise. I rarely wear these red flats outside (because they're from Charlotte Russe and I don't want them to fall apart).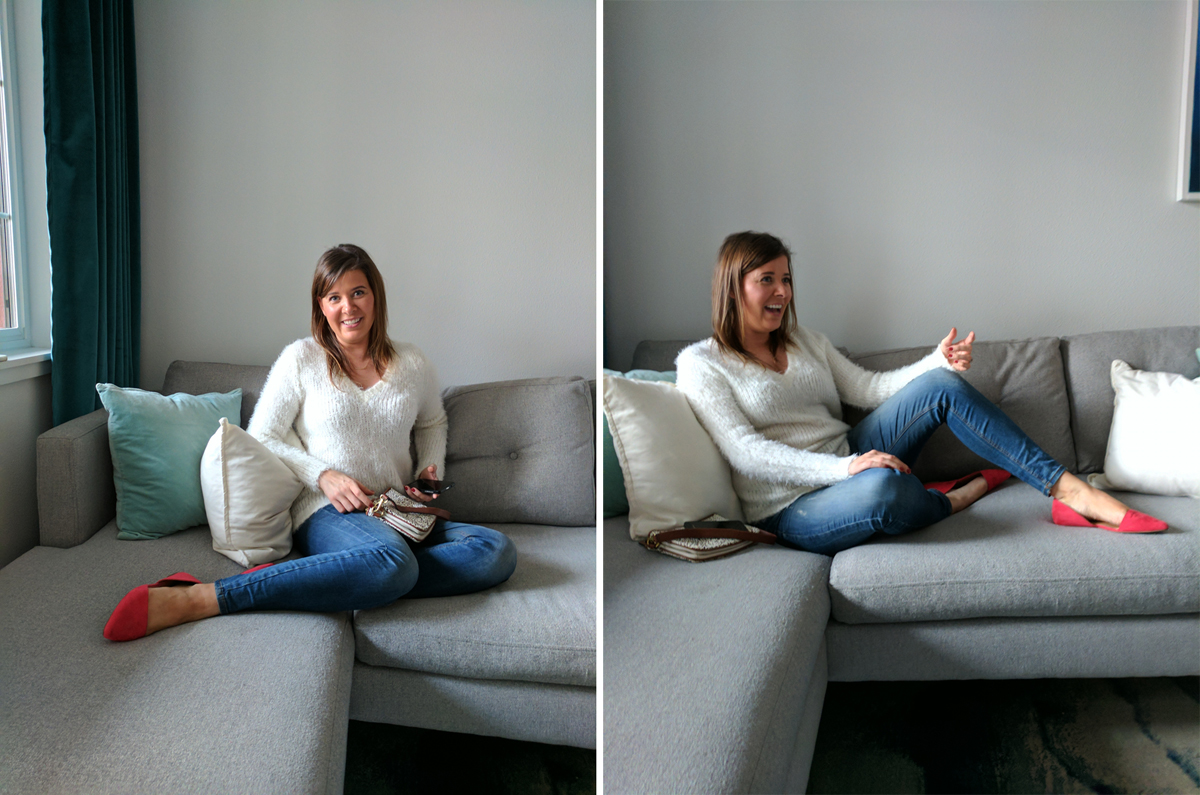 Elisabeth and I had no itinerary or commitments that day, only catching up and enjoying each other's company lounging around at her place and me playing with my Dior makeup (this is a lipstick from the 2015 Christmas collection).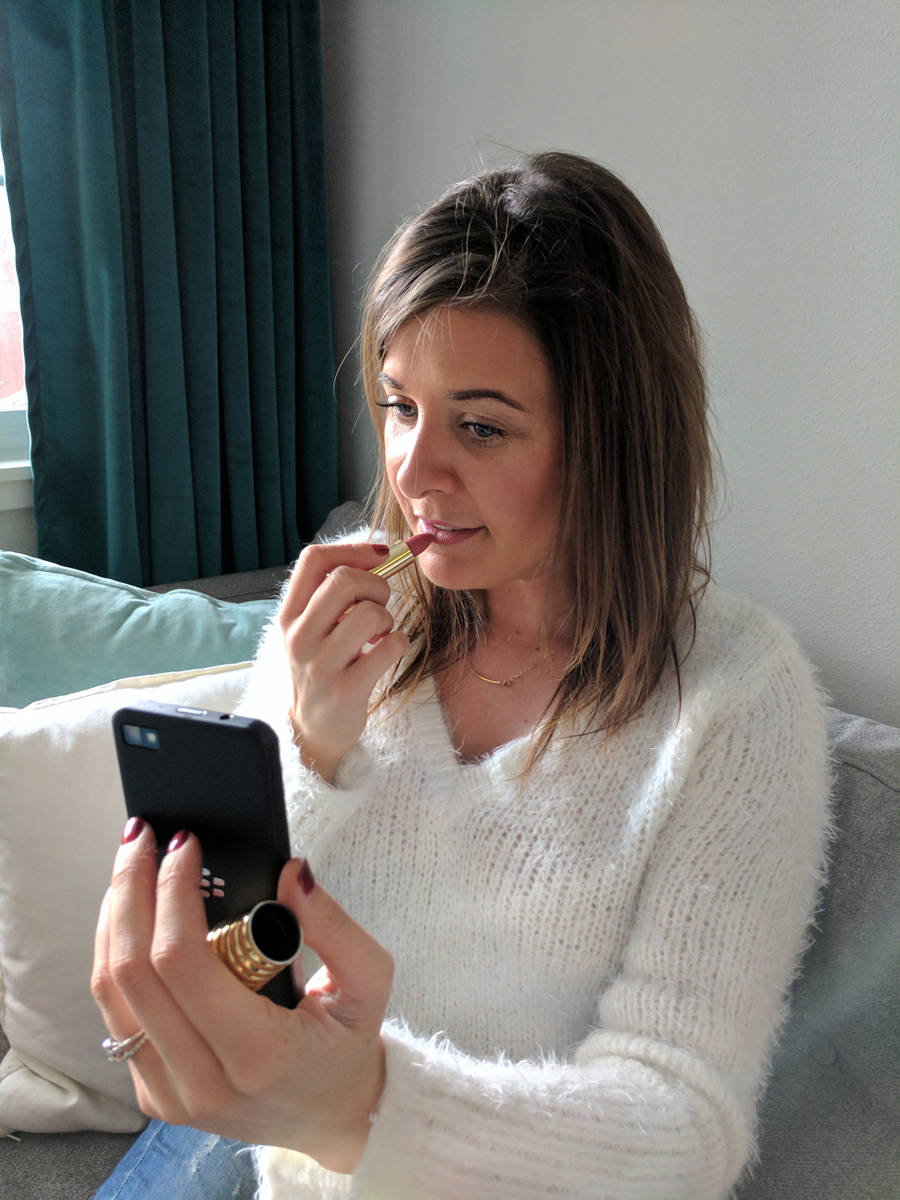 This will be the first Christmas without my Father since his passing. No doubt be a different one with my Mom in her new place, but we will make new memories and… she has a fireplace, so I approve.
I will be back to the blog in the New Year. Until then, Merry Christmas and Happy New Year my friends.