One
I've been listening to some old school music lately. It just popped into my head and I had to have a listen. Haven't broke out my Gorillaz CD in quite a while. Remember the song, scooby snacks song from the 90's?! Can't believe I remember the lyrics.

Two.
I got this snazzy new computer chair from Staples. More comfortable and a nice upgrade from my old chair!
Three.
Our California driving exam was yesterday afternoon. California doesn't allow you to just swap out your driving licenses, especially since we're from Canada. We had to do a written permit test, then a practical driving test. I drove first, thankfully — because if I had to wait thirty minutes for The Guy to do his driving test first, I'd would've had the worst stomach ache just waiting for my turn. WE BOTH PASSED! Now we can finally get California license plates and ID's!
Four.
I cannot find a non-watery Teriyaki sauce anywhere. Or Tetley Orange Pekoe tea. I may need to pack some in my suitcase when I go back to Canada for a visit.
Five.
USA has really fun candy.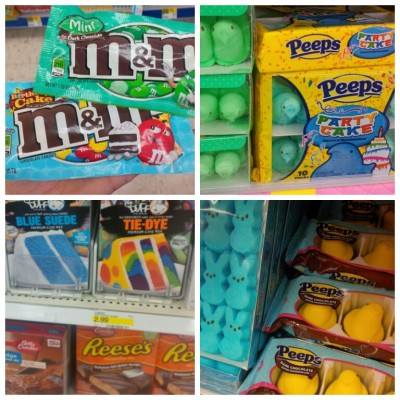 Do you have your license?
How many times did you have to take your written exam? What about your driving exam?
Tea or Coffee, pick one.
M&Ms or Peeps?
Tell me some of YOUR random thoughts on this Tuesday morning.