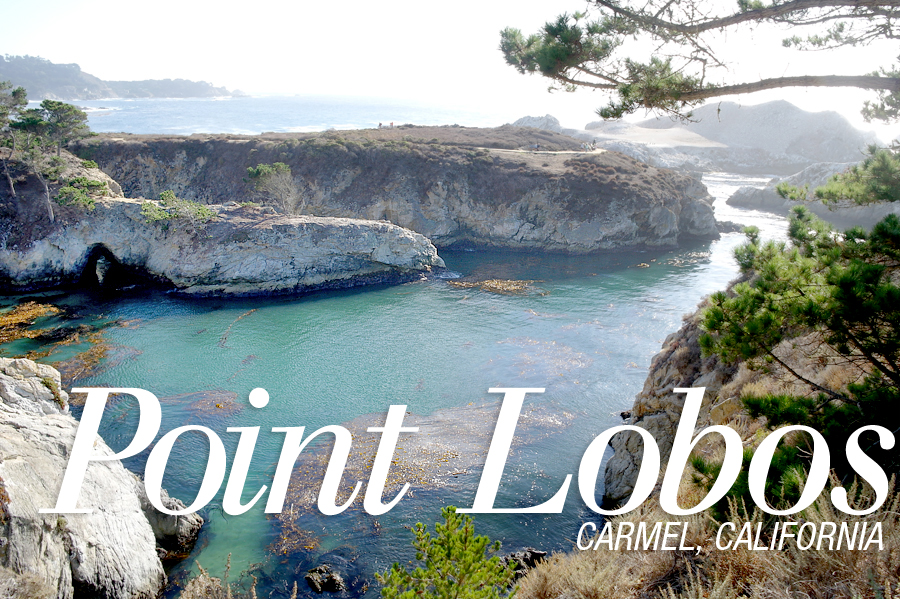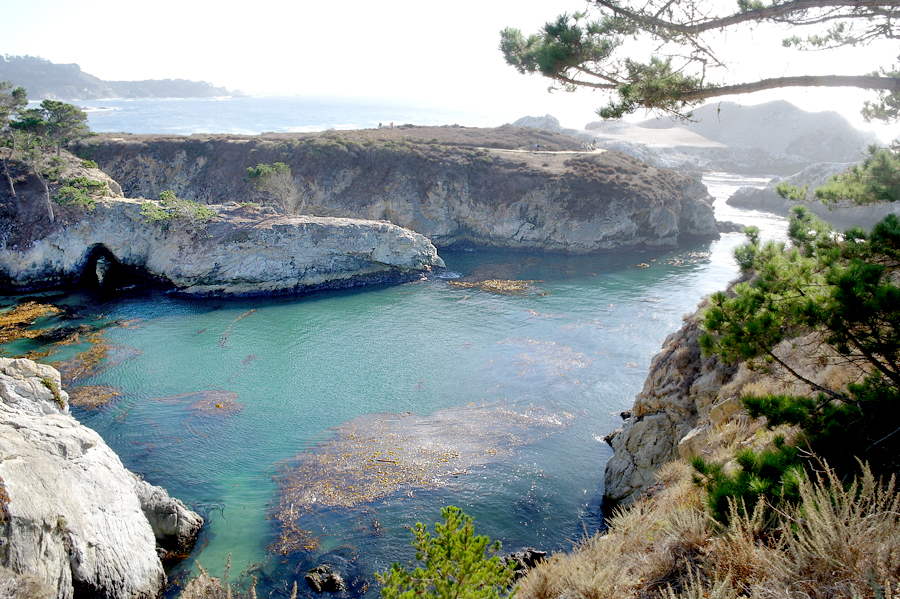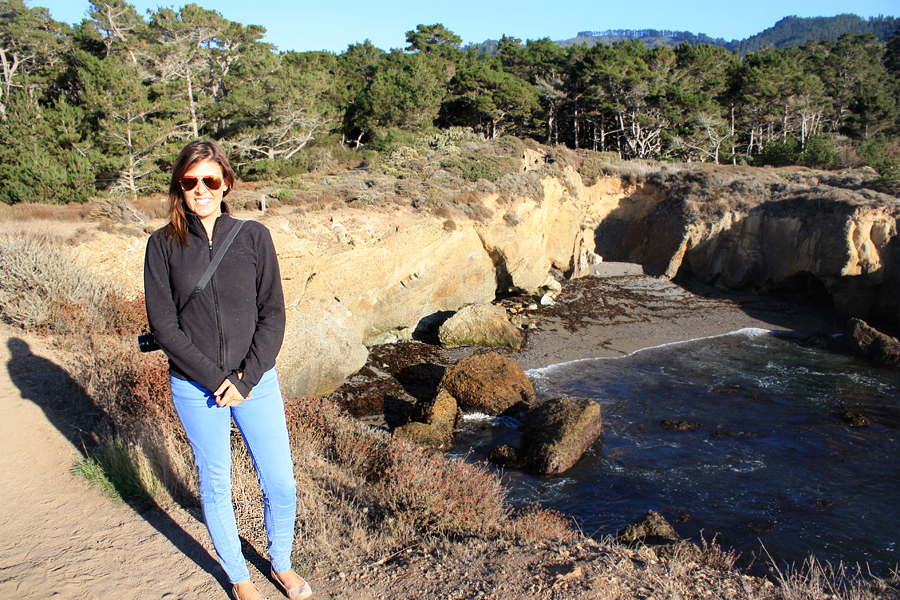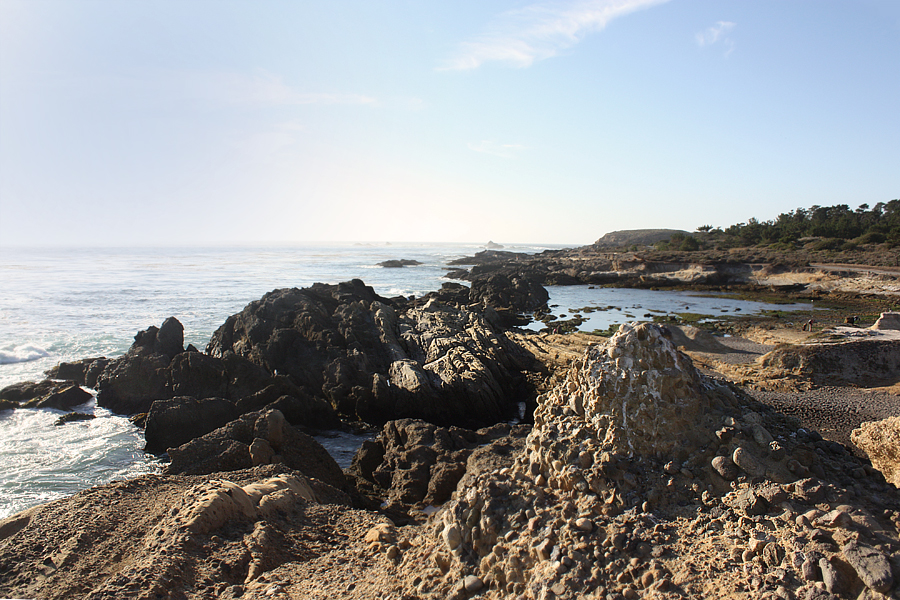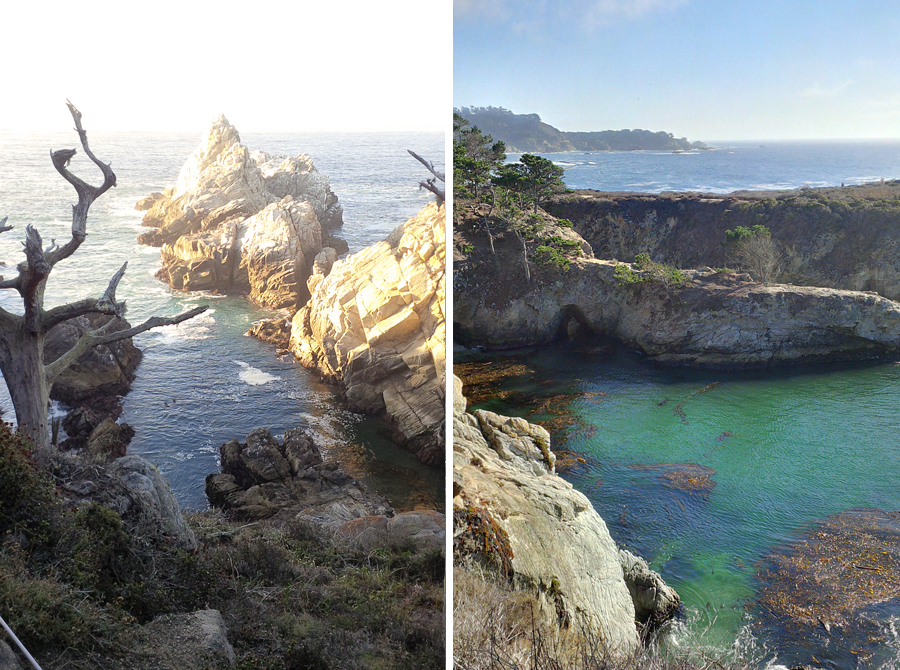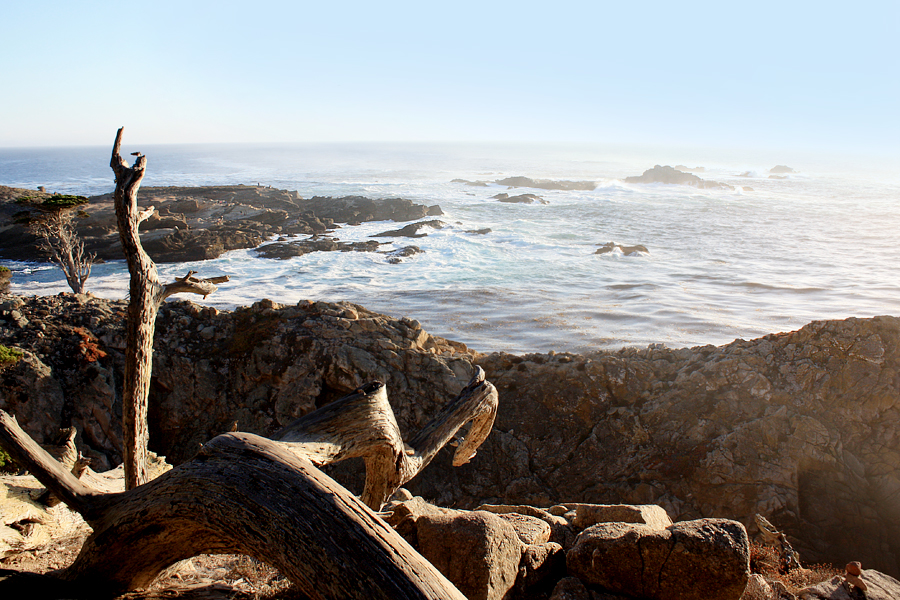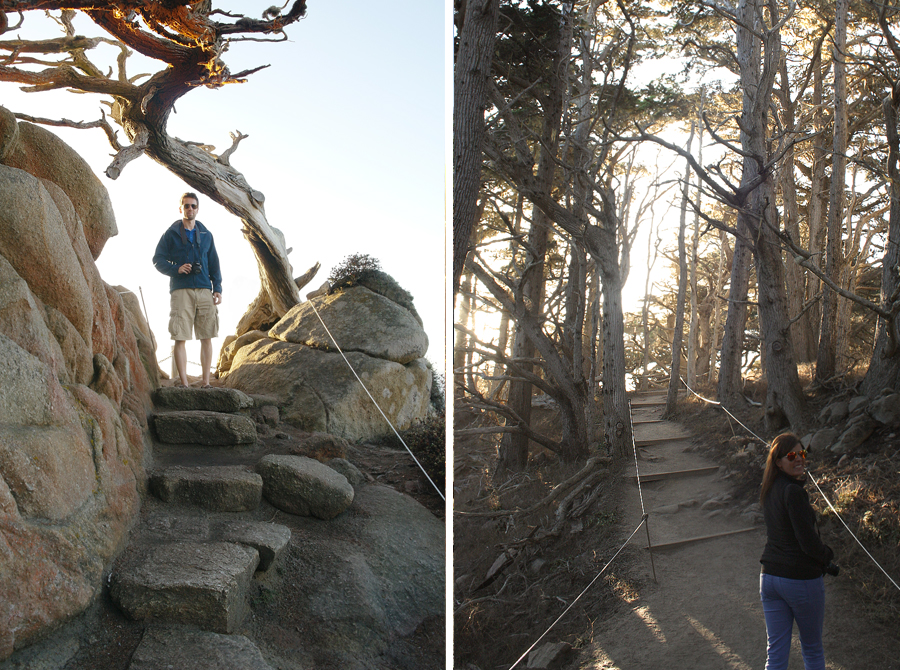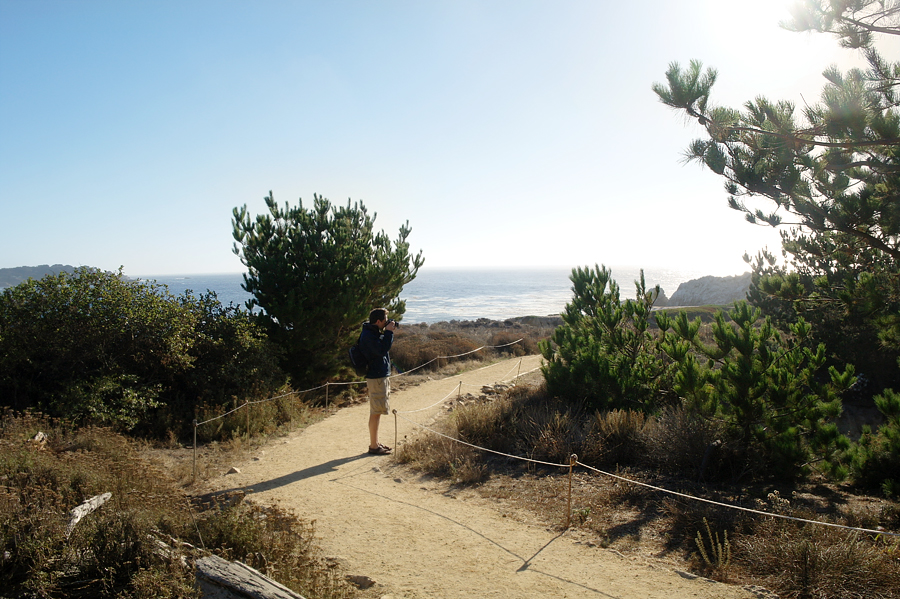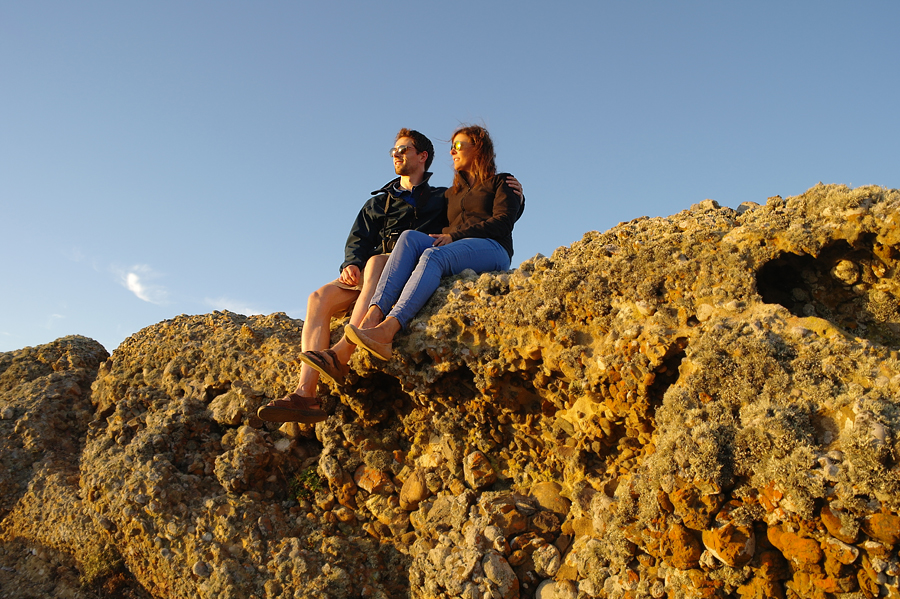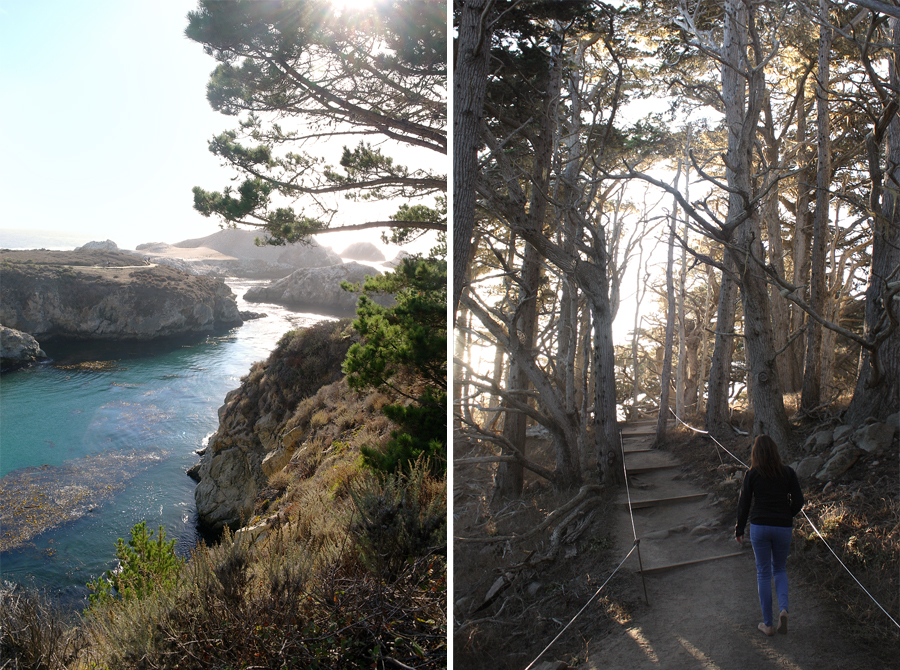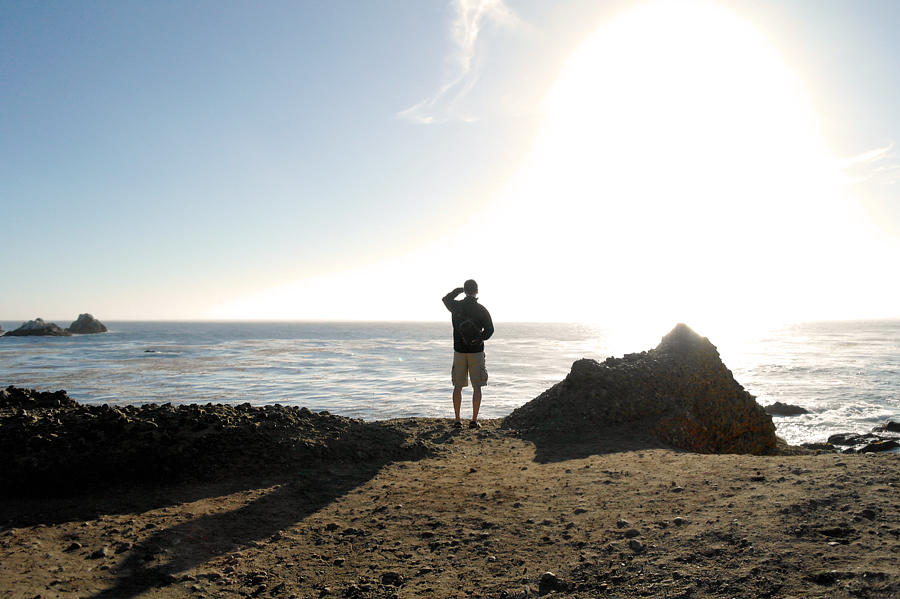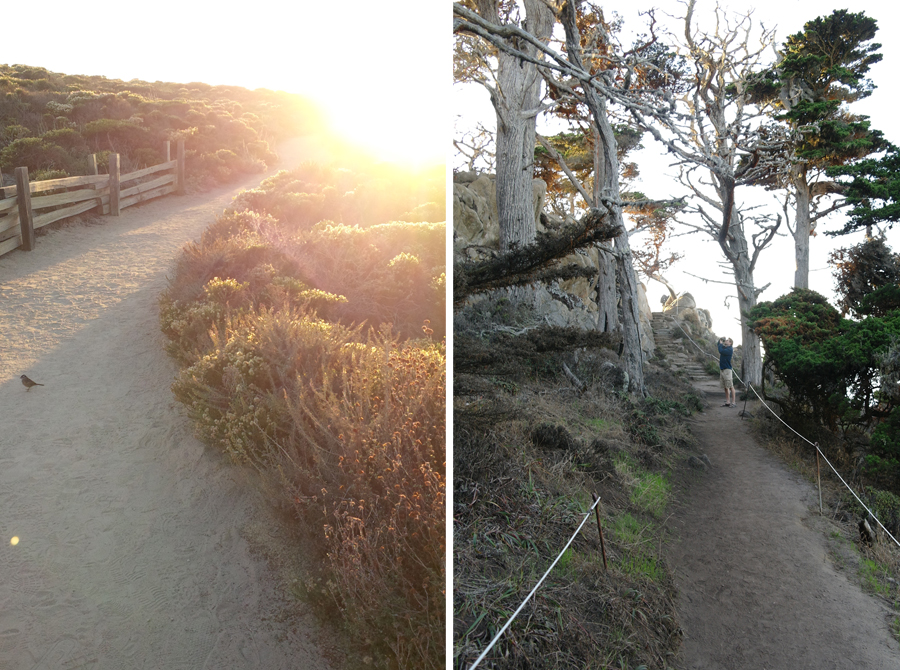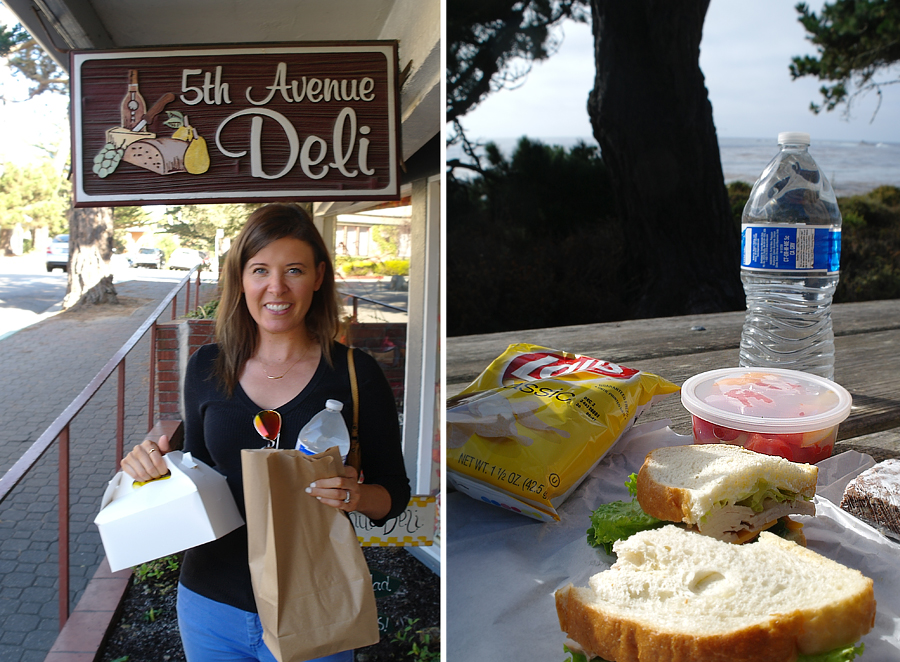 You can't visit Carmel without a drive down to Point Lobos to take in those spectacular views, it was on my 7 things to see in Carmel for a reason. I knew I wanted to spend a couple of hours there, so before heading out we stopped by 5th Avenue Deli in Carmel to put together an afternoon picnic for ourselves.
The Guy and I had a great time exploring the gorgeous grounds of the Point Lobos State Nature Reserve and took some of our new favourite couple-y pictures together. Framers. After walking around with our 5th Avenue Deli picnic lunch, we sat down on a bench and enjoyed the majestic views. The Guy said the scenery isn't too different from our home province of Newfoundland, but I say it varies. The colours of the rocks, cliffs, dirt here in California are mesmerizing. I know that sounds silly, but I swear this place looks like a fairytale with the winding trees with their flat tops, and rocks protruding out of the water. Oh, and the sand — guys, the sand is unreal.
Disclaimer: We had a gift certificate given to us to use at 5th Avenue Deli. Opinions are my own.