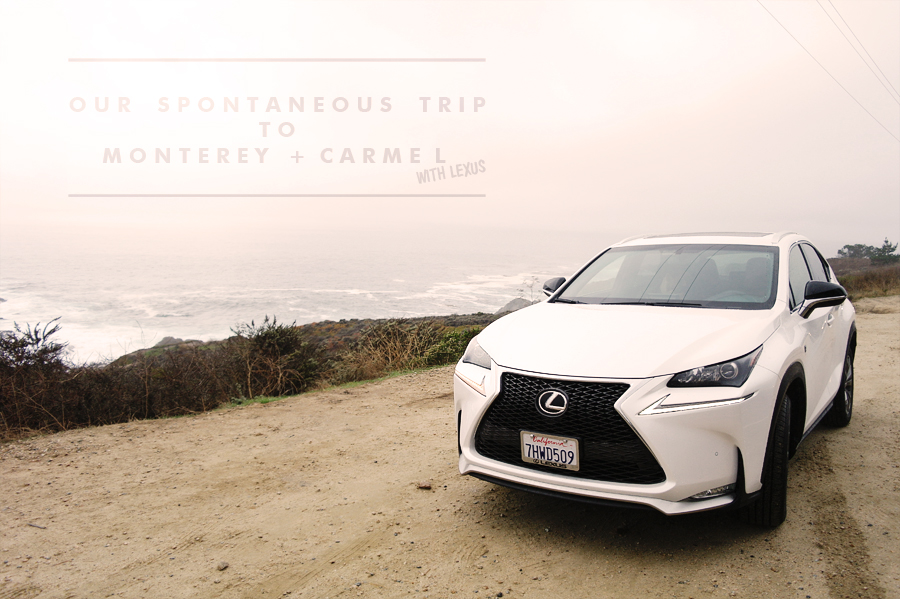 We had some of our Canadian friends come down to visit us a few weekends ago. I gotta tell you. I love it when visitors come to stay at our place — I enjoy hosting friends and family, plus our home looks really awesome for a few weeks there after — dusting is completed, the floors freshly washed, it's all around a nice feeling.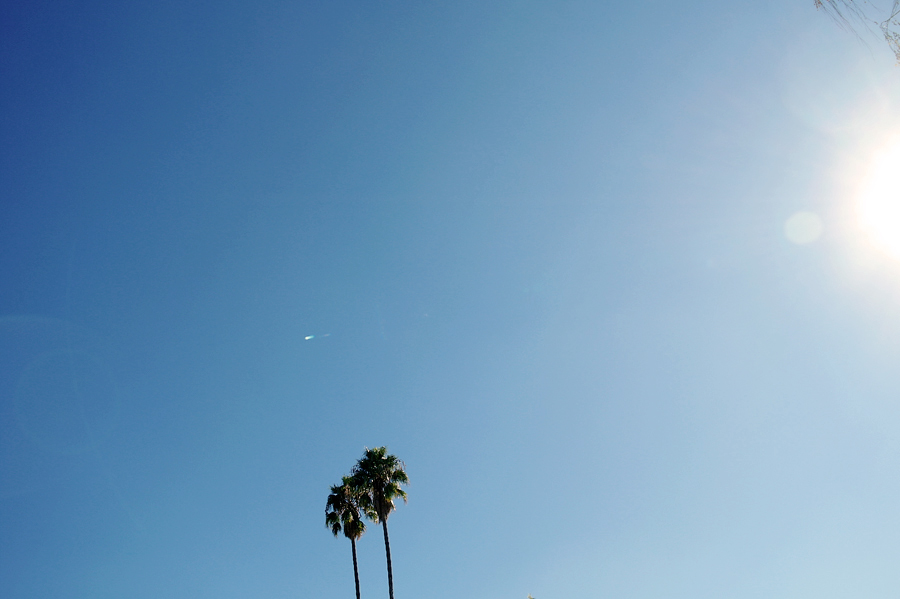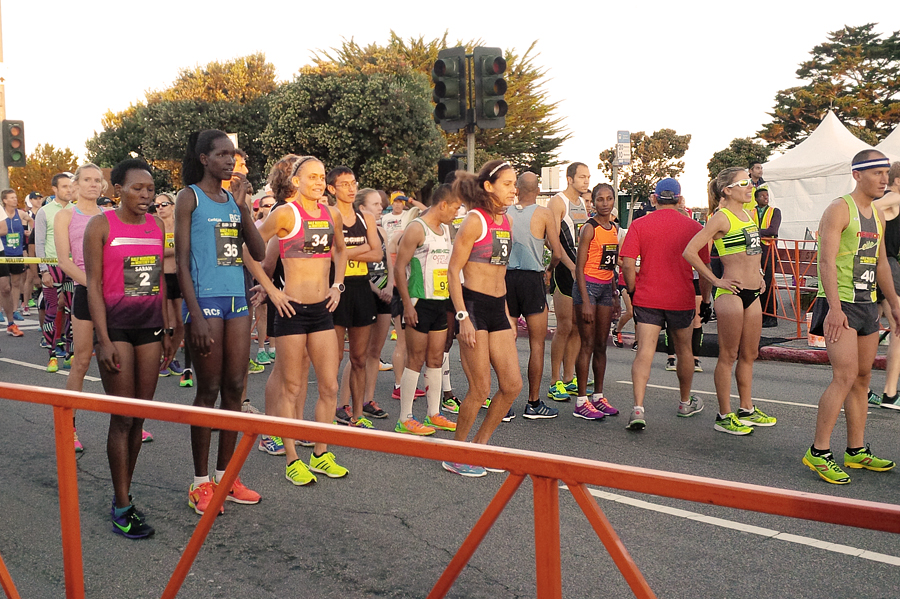 Olympians lined up. Who can spot Kara Goucher?
While I had the Lexus NX200t to review for the week, we decided to join our Canadian friends as they drove south to Carmel + Monterey for the weekend. Their plan was to run a half marathon, and then finish their drive back down to SoCal to visit more friends.
My husband and I loaded up the Lexus Nx200t, with Alfie in tow (including his crate for him to sleep in at night) and made the drive down to Carmel-By-The-Sea, where we hunkered down at our favourite place, Hofsas House — you guys know that place all too well by now I'm sure, as this was my third visit to warm and welcoming Hofsas (see our 2 day honeymoon + girls weekend trip!).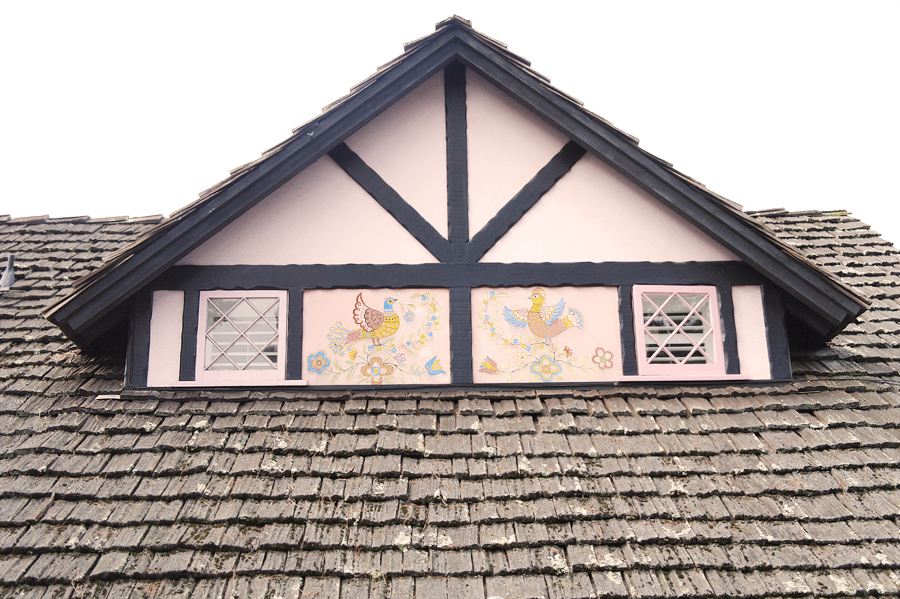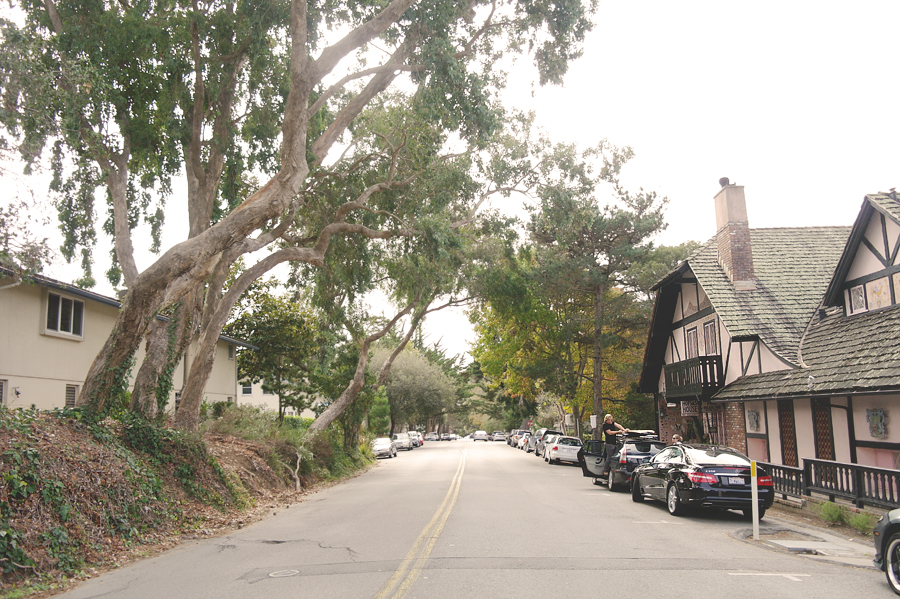 Our room at Hofsas House this time, ended up having its own private balcony. It was excellent to have breakfast out there, overlooking the ocean in the distance, and it wasn't too chilly either. A perfect time of year to pop down for a visit.

Can you tell Alfie was demanding satisfaction here in this photo? He's getting a bit more bold lately, scratching your arm for attention or belly rubs and won't stop until you give in. Mr. Bossy Boots is his new nick name you guys…I think it fits :)Â 
Minutes before registration to sign up for the the Big Sur Half Marathon closed, my husband casually decided he too was going to run the race with our 2 Canadian buddies. WHAT? I mean, how can you just do that without even training? Although, his everyday workout routine pretty much consists of hours and hours of exercise (whether it be biking or running) so I suppose that means he's always in tip-top running shape for a half marathon the very next day.
However, I had made plans for us to have supper at The Grill (where we had our supper on our 2 day honeymoon just the previous year!), and I wasn't about to cancel because he decided to sign up for a half marathon (many people prefer to have a bland carb loading meal before a race like that). But we dined at the busy Grill and had a delicious warm meal with dessert to boot.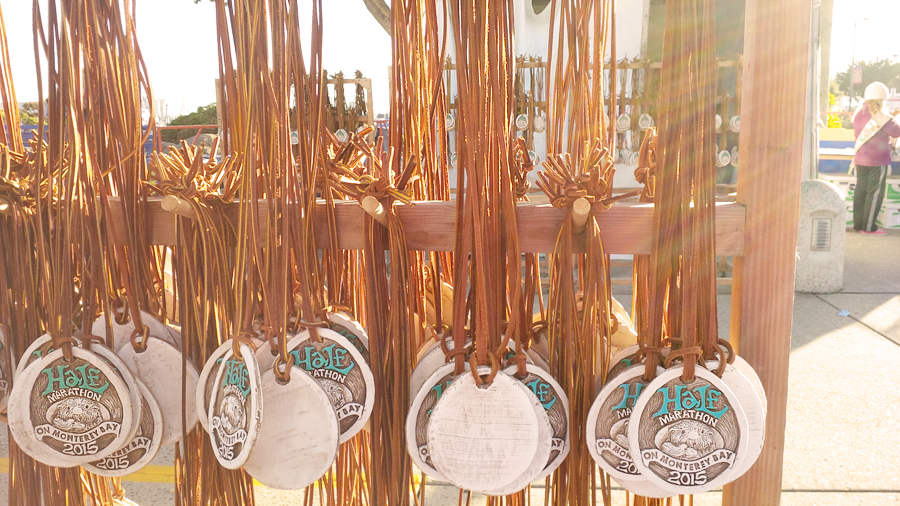 He doesn't like me posting many photos of him, so unfortunately no photos of him running the race were captured by me. But let me tell you how fast his lil' legs can go. He not only bet his half marathon time (sub 1:20), but he came in with the Olympians. I literally screamed when I saw him, it was unexpected especially with our large supper the previous night.
After the half marathon was over, the runners all went back to their hotels, showered and got ready for checking out of the hotel + lunch.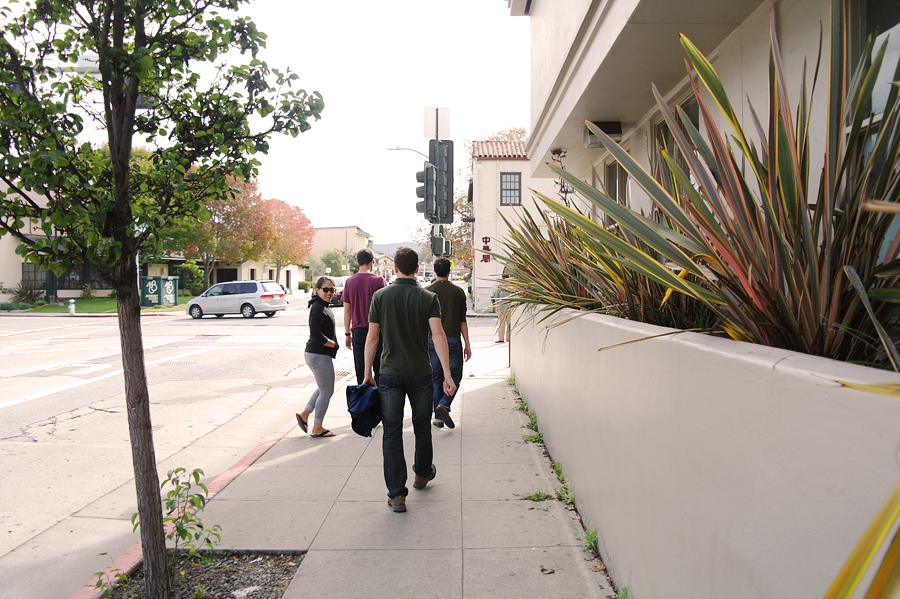 Hi Jenny!
Since we had Alfie, we needed a dog-friendly place (which isn't difficult to find because I feel like Monterey and Carmel (basically all of California) is the epitome of dog-friendly places, including restaurants).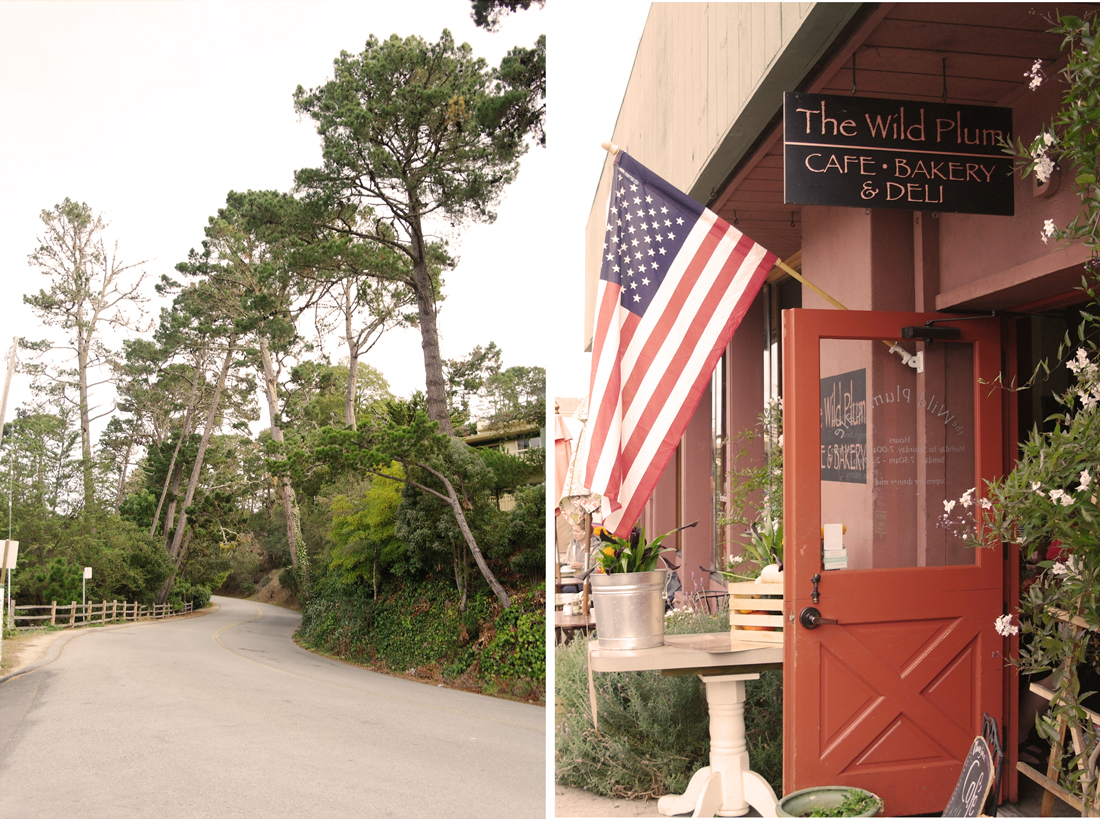 The 6 of us ate at this cute hipster spot called Wild Plum. A few of us got sandwiches, the rest got big ol' yummy breakfasts. I always choose a sandwich over breakfast. How about you?
After we said our good-bye's to our Canadian buddies, we wanted to take advantage of having the rest of the afternoon free, and not drive back up to South Bay just yet. So we ended up aimlessly driving the renowned, beautiful Highway 1 coast until I think we got to Big Sur. I haven't got a clue because the bridges all looked the same. I'm sure we were close to it. Right? :)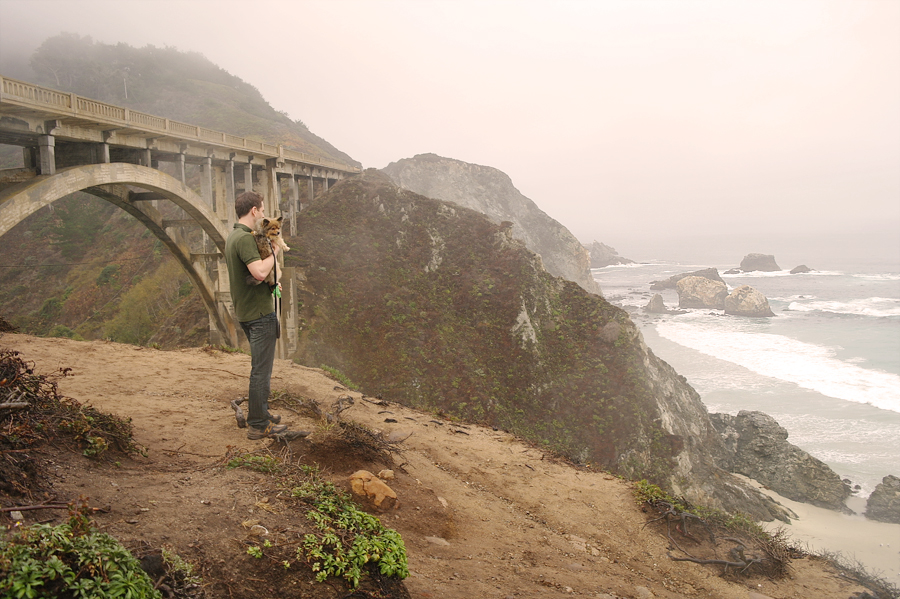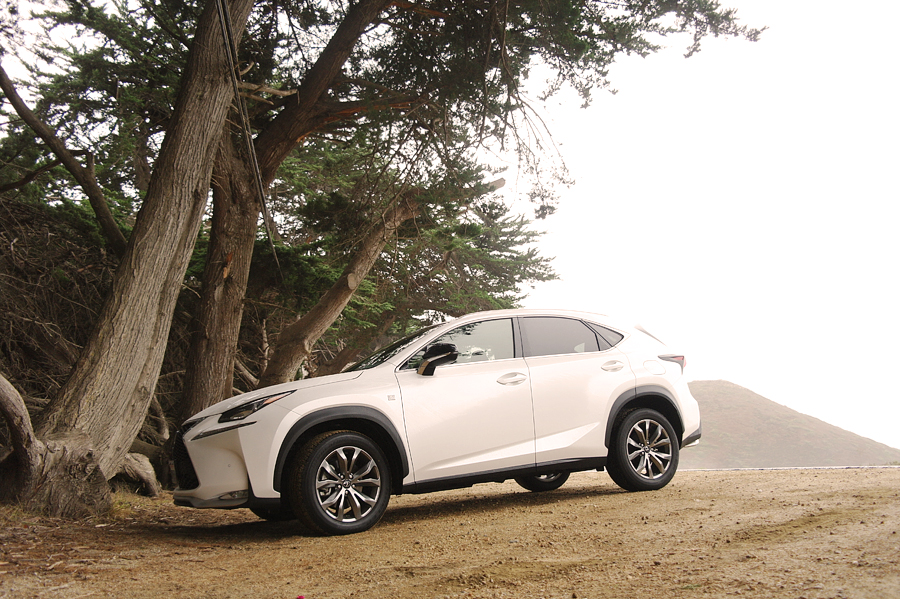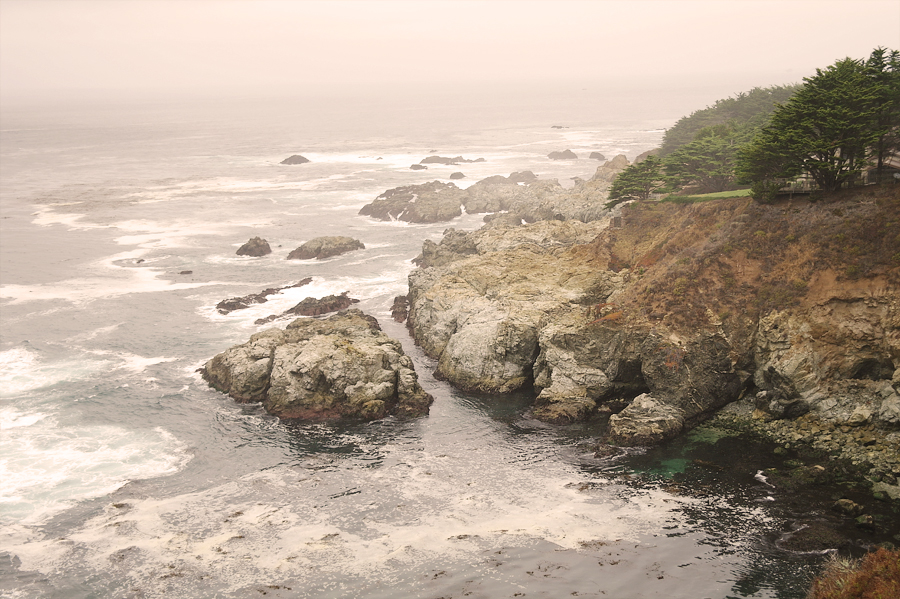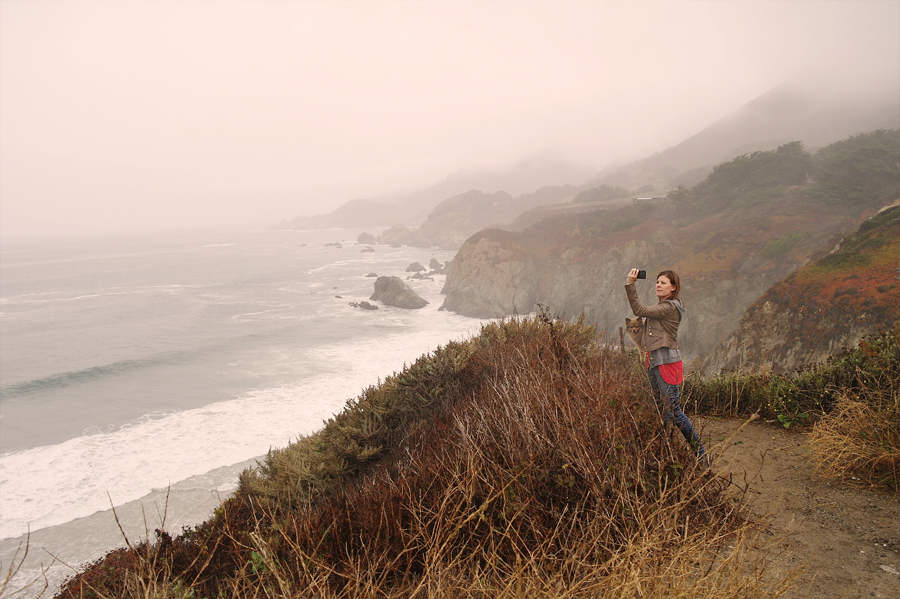 I'm pleasantly surprised with the fuel efficiency of the luxury Lexus Nx200t, eats up about the same amount of gas as my little Mazda 3 hatch. Not to mention the Lexus' gorgeous red interior. I made sure to drive the vehicle every single day the week I had it. Even took it to San Francisco on my last day, just to visit a new-to-me coffee shop. One thing that stuck out to me with the Lexus, is that when it's in reverse, it of course has the rear back up camera — BUT — the camera shows you the wheel rotation. I don't usually like to use back-up cameras (because I only have the car a week and don't want to get used to it), but you bectcha bottom dollar I used it this time, it was too cool.
I even convinced a dude on Twitter to get the Nx20ot over another vehicle he was looking at, which I thought was kinda neat. I mentioned to him a few key things I thought were pretty spiffy looking. The front of the Lexus has a mean-lookin' grill on the front of it, so it isn't too "girly" looking. The cargo space in the back is limiting, so if you're looking for a family car to store a bunch of kids hockey gear or suitcases, perhaps it's not for you. Though, a fun and fast lil' vehicle to drive with hip hugging seats. It's not even that outrageous in pricing, considering it is luxury. This model is $43.3k. I definitely thought the MRSP would be higher.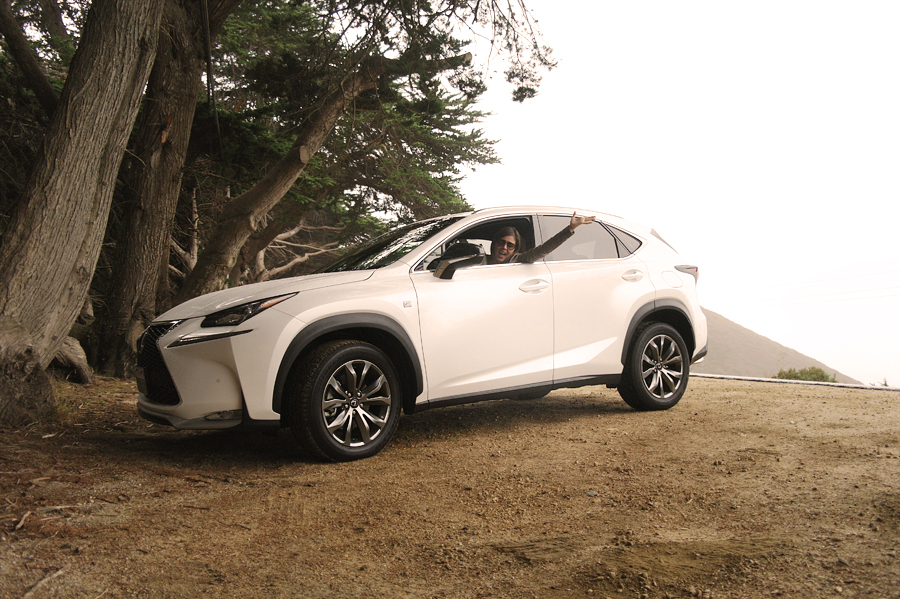 Many thanks to Lexus for the car to review for the week, Hofsas House for providing a warm welcomed stay, and to The Grill for the wonderful grub.