On Thursday my buddy Lauren and I met up for coffee at one of my favourite and coolest looking coffee shop I've ever found, Blue Bottle at Hana Haus in the city of Palo Alto. I took my buddy Jenna here too when she was visiting back in May. We caught up on one another's lives since we hadn't seen each other in over a month. Then we decided to venture out and explore Palo Alto a bit, and while we were at it, scope out some really cool spots for snapping outfit of the days together. Of course I filmed a vlog of our entire day, having expensive lunches, following it up with ice cream sandwiches and shopping at Stanford!
You'll have to wait until Wednesday to see the YouTube video though. Subscribe so you won't miss it!
And onto the photos. A California summer OOTD :)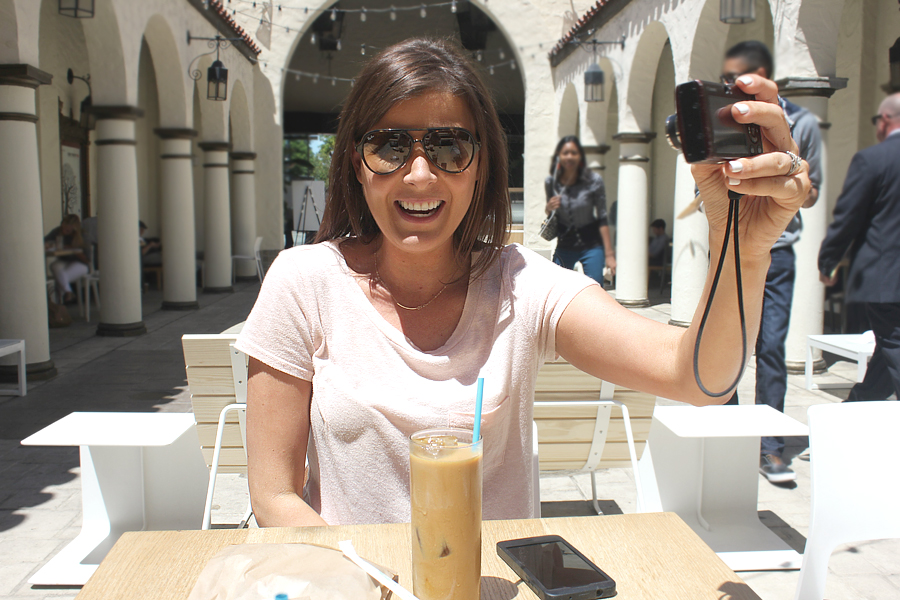 Apparently this is what I look like when I vlog, and get caught on camera. I was laughing here at Lauren snapping photos of me vlogging. It was a bit awkward, I'm still not used to whippin' out the ol' vlogging camera in public at any given time.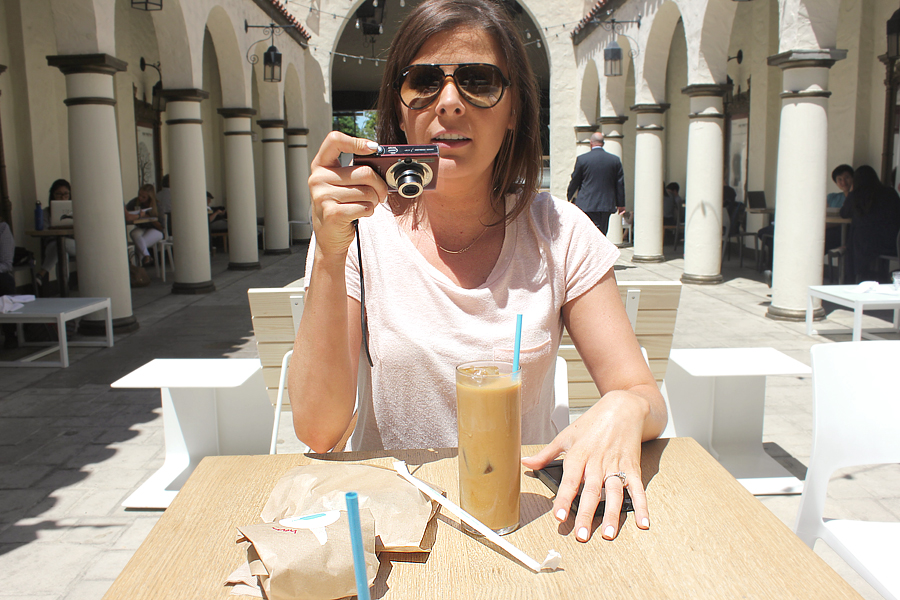 Fake it til you make it, yo.
Isn't HanaHaus the coolest looking coffee spot? I swear I could easily spend an entire afternoon here just people watching.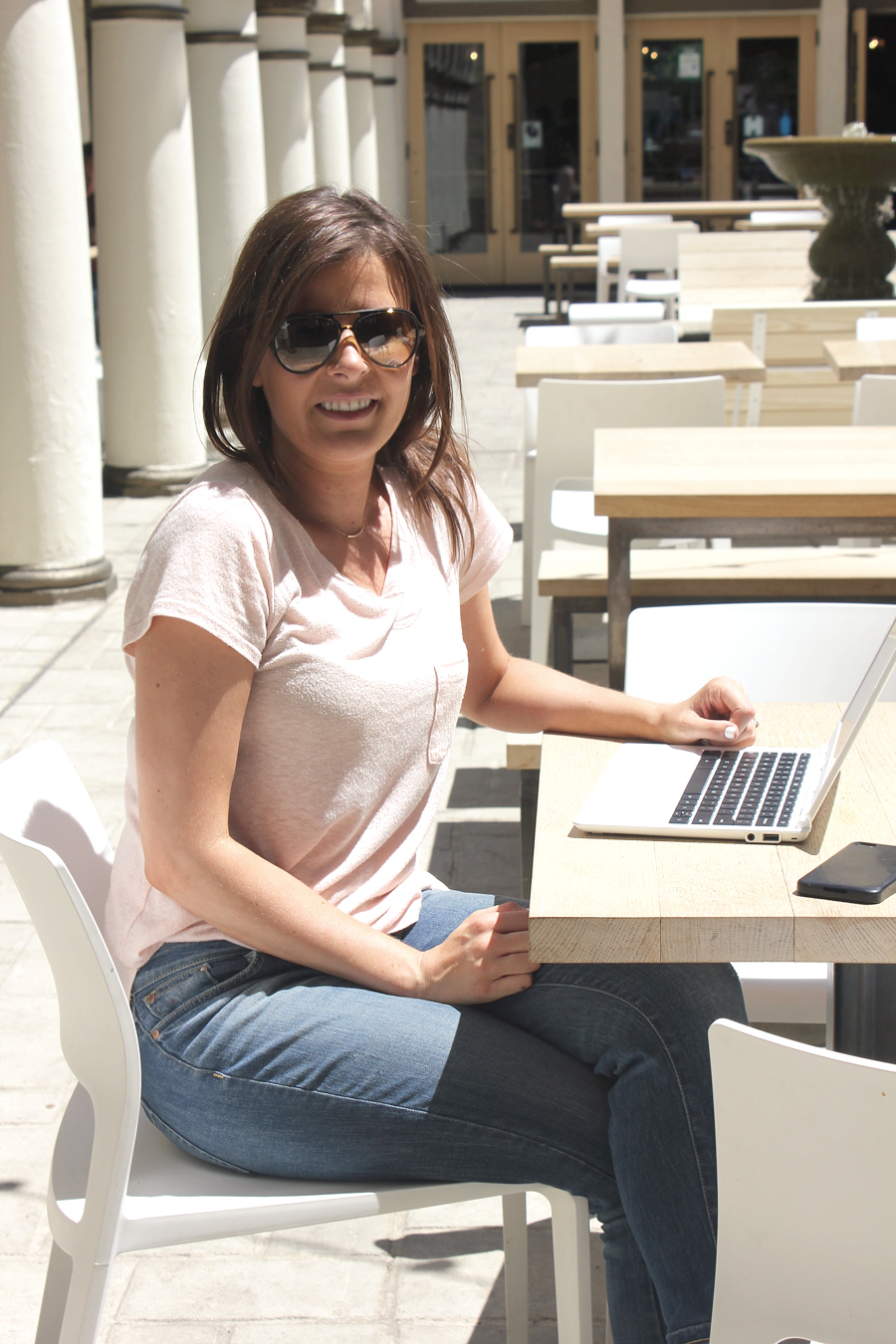 Oh, and fake-working on "my" laptop (Lauren's chromebook). Â Ha!!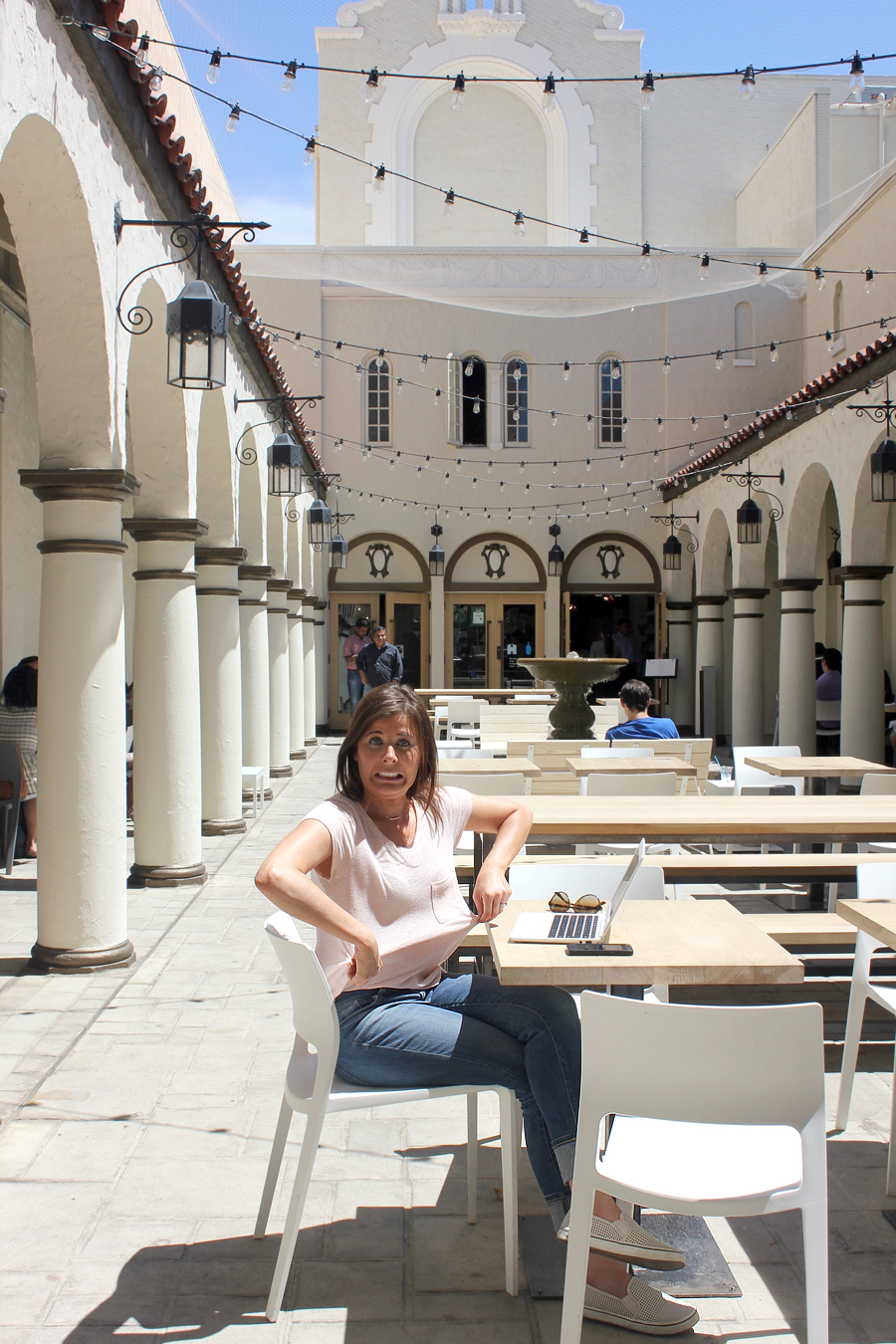 If you hang out with me in person, you know I'm a little foolish. I didn't realize Lauren was snapping away as I was getting overheated tryin' to get some air circulatin' under the ol' tee shirt.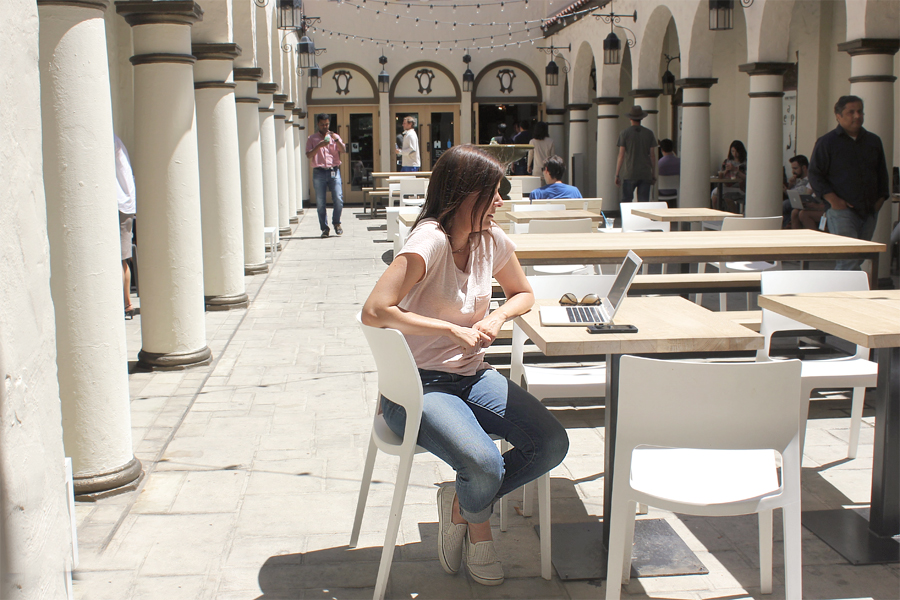 After scouting out locations we found this really pretty european-vibe courtyard and snapped some photos there too. While the staff working there gave us smirks while we were posing. It was a little awkward!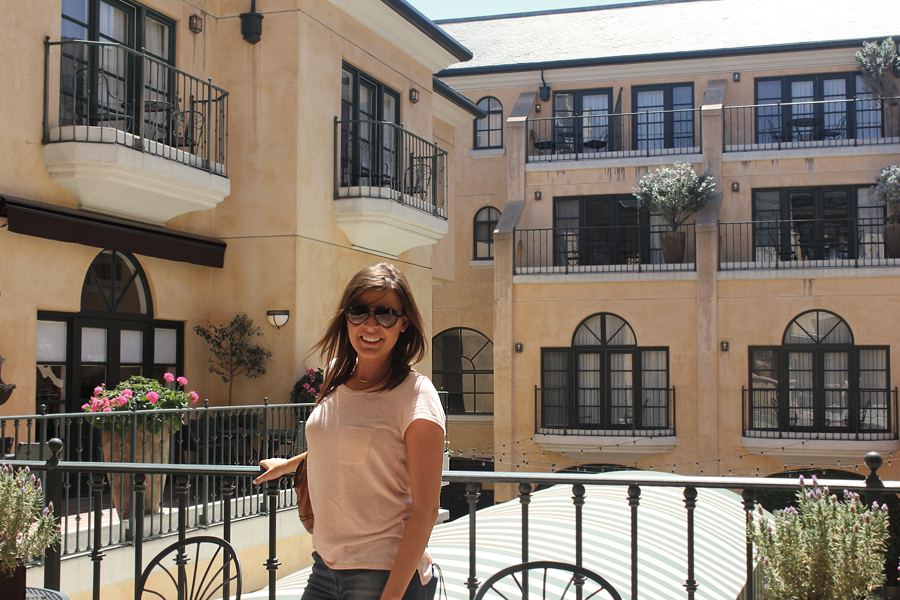 Hence the awkward nancy-running-away in the middle picture.
Then onto Stanford Shopping Centre. Where IÂ picked up a little splurge item from the Chanel makeup counter. You'll have to watch my YouTube video on Wednesday to see what I got.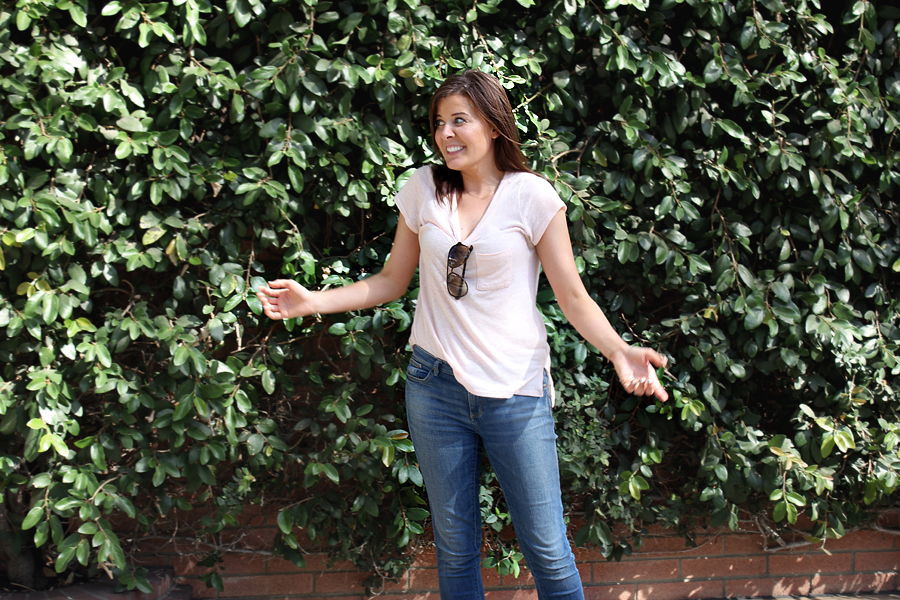 Outfit details:Â Forever 21 tee, Zara Jeans, Target shoes and Rayban sunglasses. Pretty simple and to the point! :)