Remember when I told you about L McMomsie's 5 year wedding anniversary? How her and her husband both got each other Fossil presents? Well, L's birthday was shortly after their anniversary and she had absolutely no idea what she was getting when she opened up her presents from her bestie.
MORE. FOSSIL. THINGS. I can't even make this shiz up anymore.
I'm telling you. She has way more Fossil items than I do now! I'm tres-jealous. That's all the french I know. Besides bonjour.L's friend had surprised her with a Fossil Explorer cross-body purse in this super flattering color. Almost like a Robin's Egg blue but with a touch of mint and a whole lotta buttery-softness. Bam. Like I do with every purse my friends show me, I grabbed it and tried it on and did a few twirls, patted the purse down to feel the leather (because Fossil leather's are crazy soft) , and hesitantly gave it back to her ;)Â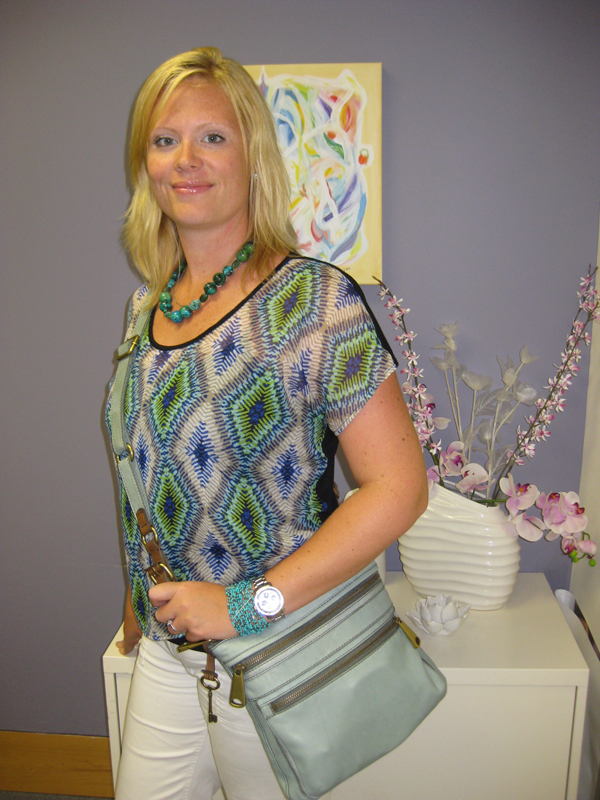 Here is L on her birthday modeling the purse for me. What a great bestie she has. Her outfit goes well with the purse, don't you think?!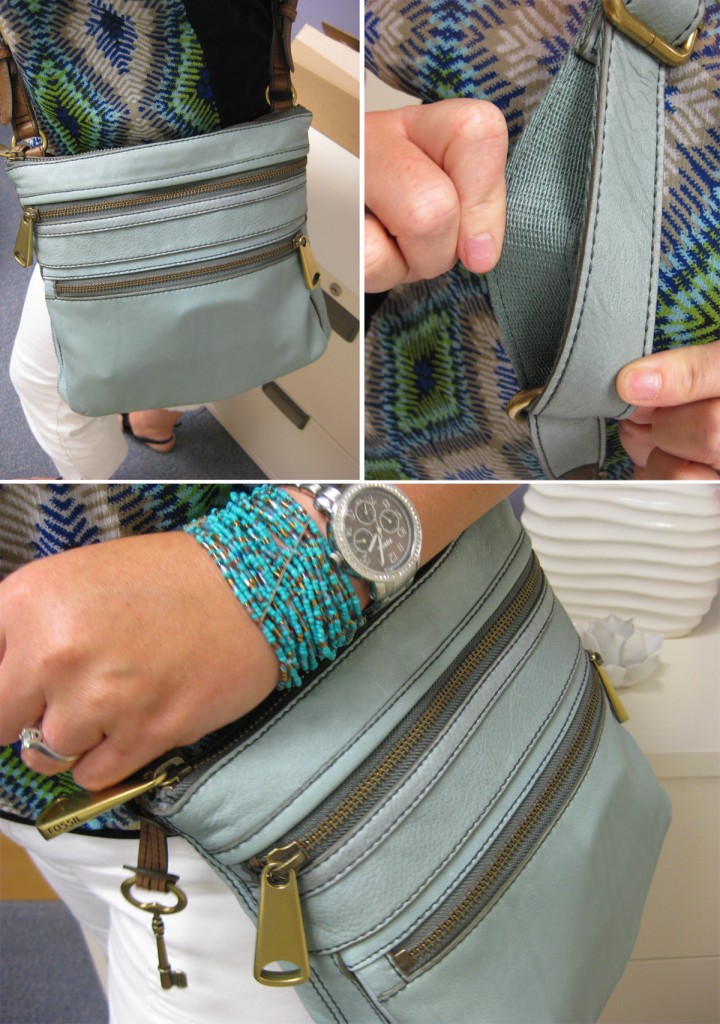 L pointed out that the inside straps on the purse are fabric, (see last image, on upper right hand side) and the outer is leather. It makes the movement and flow easy, instead of getting "stuck" while manourving if it were made of leather.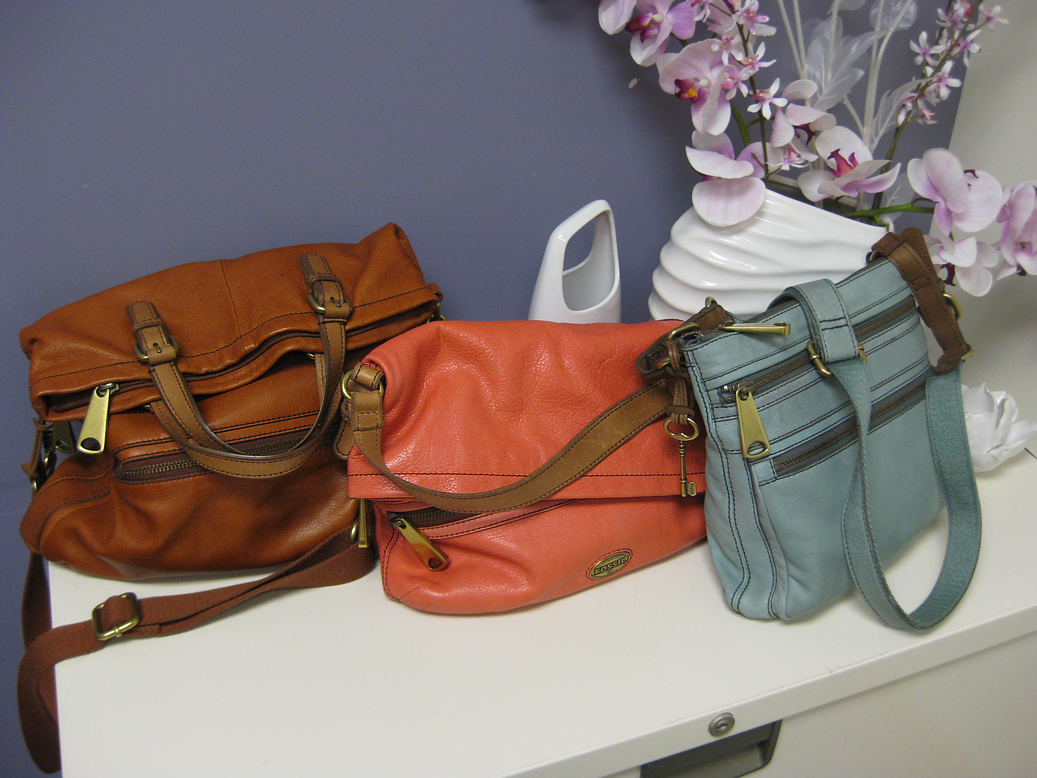 My co-workers and I now have the almost the entire Explorer purse collection by Fossil. Hilarious right? Check all them hanging out together in my office. They're besties now.
Again. I swear it's not a sponsored post. I just think it's great that everyone I work with loves Fossil as much as I do!