*Faces blurred out for those who I didn't ask permission to be online.
Last Friday was International Women's Day, and we certainly didn't hold back celebrating it at work! The color of the year for International Women's Day was purple, so if you see a theme here in this post, you now know why.
The three amigo's all dressed in purple.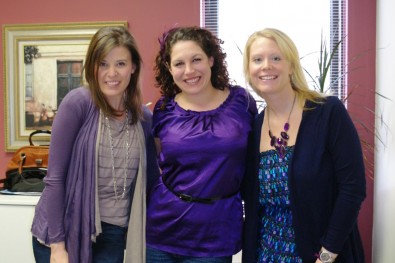 Back in mid-February the trio of us ladie in the marketing department got together for our weekly meeting and decided it should be celebrated. Being that we do work with 34 people, 32 of them being female. So, throughout the last few weeks I tallied up some of my favorite companies I've worked with on my blog, and asked them for favors and donations for goodie bags we were putting together for staff! I was not expecting the incredible amount of loot I managed to accumulate!
We put together the packages earlier last week. So. Much. Stuff.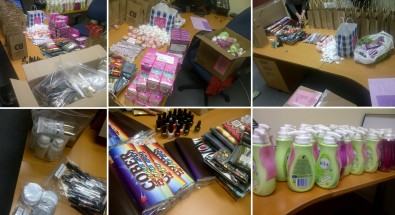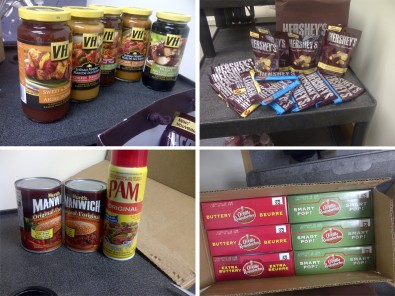 Everything was kept a secret until Friday morning. I drove into work a good hour or more before everyone arrived, so I could put a little surprise on everyone's desks. The other two people in the marketing department did the same, at our other two offices. Everyone got a different package from Marcelle, being that we dived everything up by age group. I blurred out my work place for safety reasons.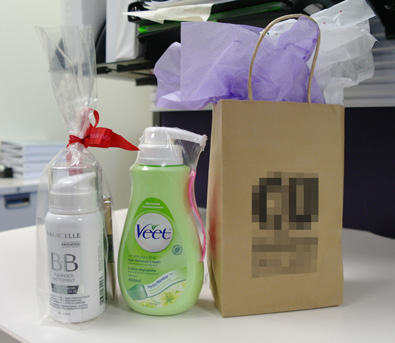 What was in each loot bag: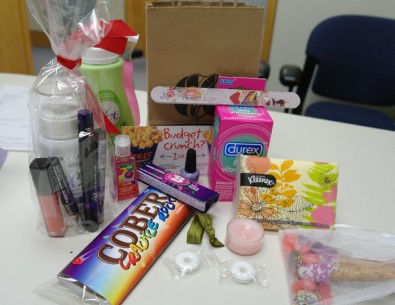 I'm telling you, the most popular item which was in each bag, was the durex play vibrations. I kid you not, no one else cared what was in their loot bag once that was spotted. Giggles from the women, some even clipped it onto their belt buckles as a joke. It brought a lot of laughter to the office, let me tell you that much. I won't be posting any of those photos for obvious reasons. I don't want any crazy spammers attacking my comments section hah.
Gotta say though, the pop rock chocolate was my favourite thing, along with the Marcelle Cosmetics gift set.
We ordered lunch which was color coordinated. Pink paper plate, purple napkins, pink drinks and delicious pizza!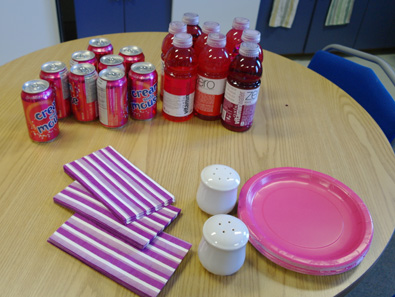 That wasn't the end of the fun, those loot bags and lunch. Oh nuhnono. We held contests for a few things like Best Dressed, Best Dressed runner up, and some quizzes we had sent out earlier in the week.
Best Dressed, which was won by Laura. She ended up getting a Fossil wallet, which matches her Fossil Explorer tote quite well! Loved her outfit, everything was purple!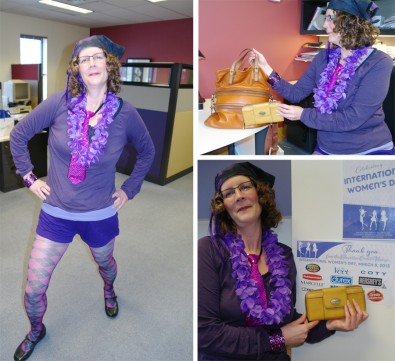 Runner up was Amy, in all purple who won a Rubbermaid glass food storage container set.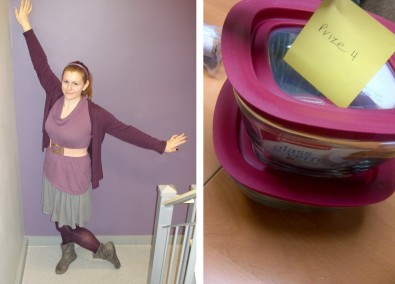 L won one of the two quizzes and got a gorgeous brushed metal light gold colored Fossil (Georgia?) watch.  She said it wasn't anything she'd pick out for herself, but she absolutely loves it. I can't wait to see her wear it.
The other prizes consisted of:
RUSK shampoo gift set + Yankee candle
Marcelle Cosmetics
Calvin Klein gift set
Roberto Cavalli gift set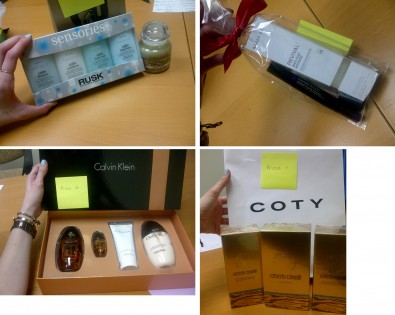 I was seriously in awe at the generosity of the companies and what they donated. Absolutely incredible. I want to thank each and every company that donated to International Women's Day. Everyone at work was so shocked, so happy, and exclaimed that it was better than Christmas!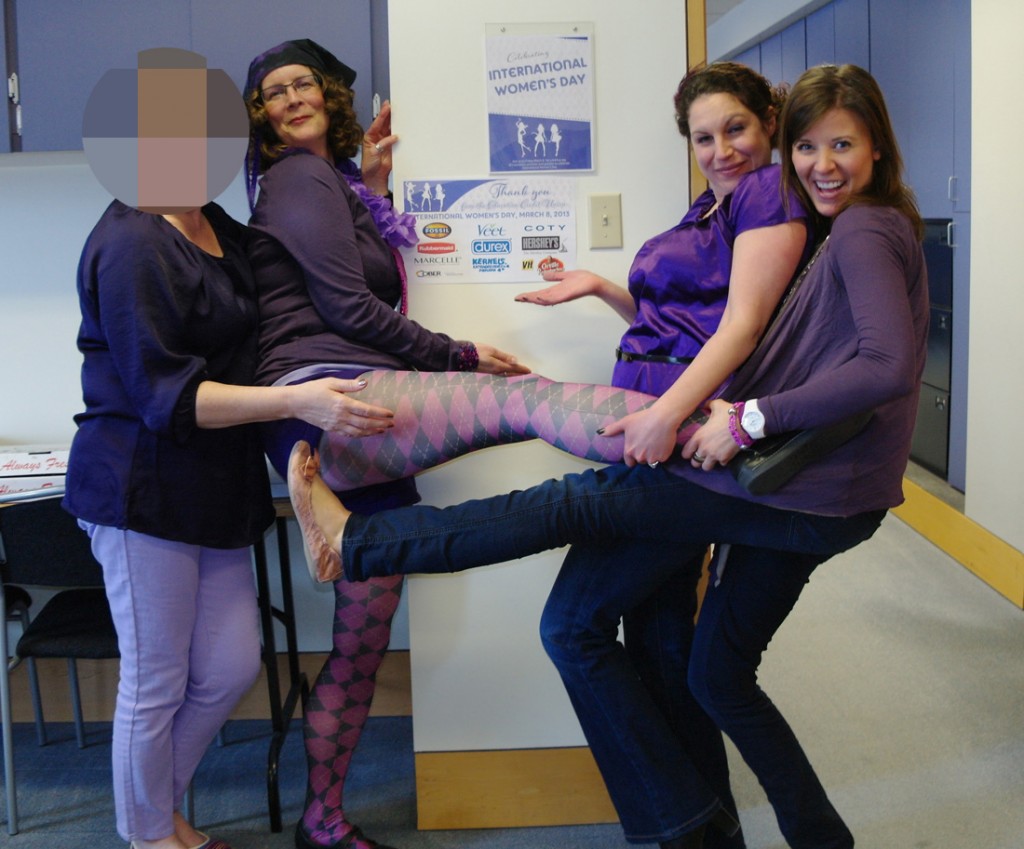 Many many many thanks to making Friday a memorable one.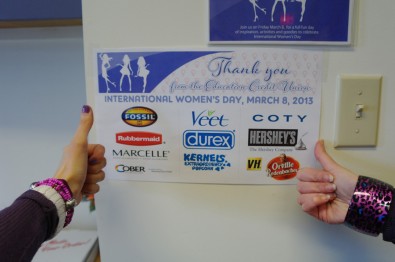 Thumbs up to, and thank you Marcelle Cosmetics, Fossil, Rubbermaid, Coty Canada, Kernels Popcorn, Orville Redenbacher, Durex, Veet, vitaminwater Zero, Cober Printing, Hershey's, McDonalds, and VH Sauce.