I wanted to show you the sweet gifts my co-worker and her husband got each other for their 5 year wedding anniversary. Apparently year five, is leather or silverware.
L went to Fossil and bought her husband an argyle patterned wallet which totally suits her husband if you ask me! I asked her if I could take some photos of it for the blog and she obliged. Don't worry, their five year anniversary was a while ago so it's not ruining a surprise for anyone, showing all the goods.
I'm not sure how much the wallet was, nor did I ask, but you can probably find that out online. Leather smells sooo good. Is that weird? I'm sure some of you will agree with me!
All photos taken by me.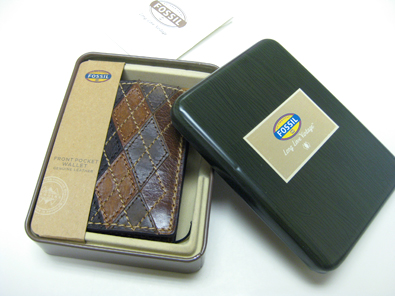 Men's Fossil wallet.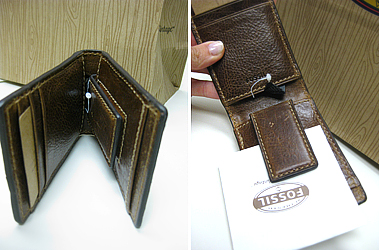 Inside the men's wallet, with the money clip.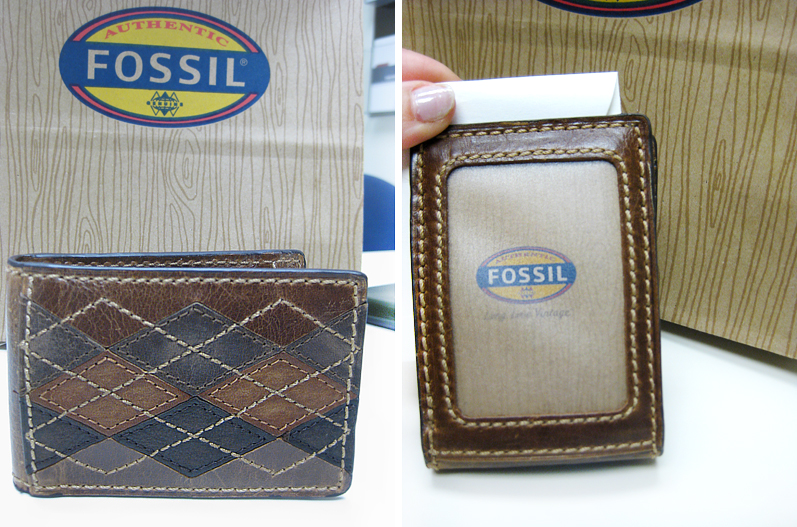 The front and back.
Nice right?
Not only did she surprise him with a wallet but get this (ha!). HE bought HER some Fossil goodies. I know!! Too much!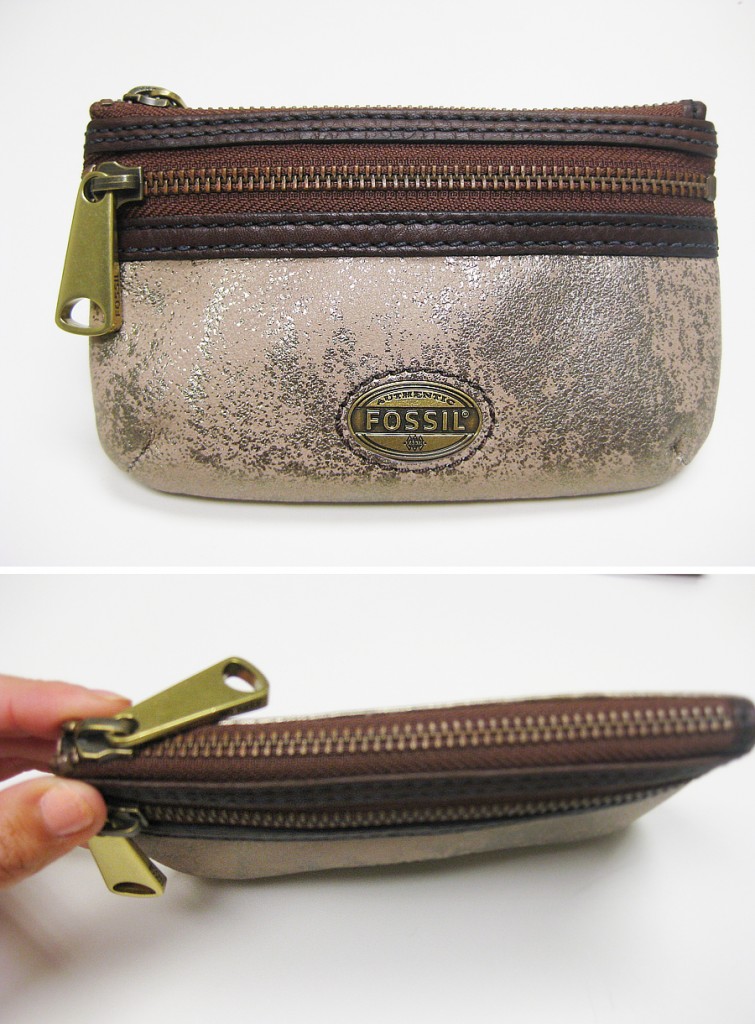 This coin purse and the leather strap bracelet are both from the Fall 2012 collection. I know this only because I saw it in their latest catalog. Ahhh ha! L's hub-ster is on top of the game!
I'm kind of envious of all their new goodies.
Alright, I know I'm probably going overboard with talking about Fossil this, Fossil that. But when you truly enjoy a product, you can't help but talk about it right? Whatever. I'm gonna keep doin' my thang. I know it probably sounds sponsored (I hope it doesn't!) but I'm honestly not getting paid or anything to mention them.
L also made a great point on one of the Coated Cotton Canvas coin purses, shown below. She actually e-mailed me so I'd put this in my blog post. Here's her e-mail:
I would love to see a leather coin purse. The coated cotton canvas "Key Per Coin Purse" is the perfect size to throw in my pocket, or in the pocket of my purse, or the consul of my car. It's a great "day use" size… or perfect  for the extra change that accumulates in my Full Size fossil wallet.

BUT IF IT WAS ONLY OFFERED in the lovely buttery leather of the other styles and with a full metal balled clasp. The durability and chic look and feel of the leather that fossil is know for would be that much more appreciated in this little gem of a coin purse!

Please, please??   (It's the style number SL3915 Coated Cotton Canvas that im referring to. But in leather!?)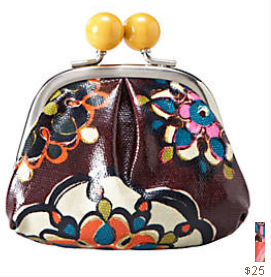 My other co-worker walked into the office with a new purse that she got over the weekend. It's from Marshall's and she mentioned that it was much less expensive than if she were to buy it in a Fossil store. It was awkward asking her if I could take it off her arm, plop it down in our communal kitchen so I could take a photo of it. She asked why (she doesn't know about my website), and I said I just wanted to use it for future reference?! I don't know guys. It was the best thing I could come up with. I suppose I should've told her about spiffykerms.com, regardless, I did not.
The purse is a blush pink color, and it's so soft to the touch. It's like the leather's already worn in and it's ancient. But it's not. I have to be honest. I put it on my shoulder and waltzed around our work kitchen with it on for a few minutes, just to get a few giggles out of my co-workers.
What do you think of all the goodies?
What is on your Fall 2012 wishlist?
A new pair of boots?
Perhaps a new wallet?
Maybe some new clothes?