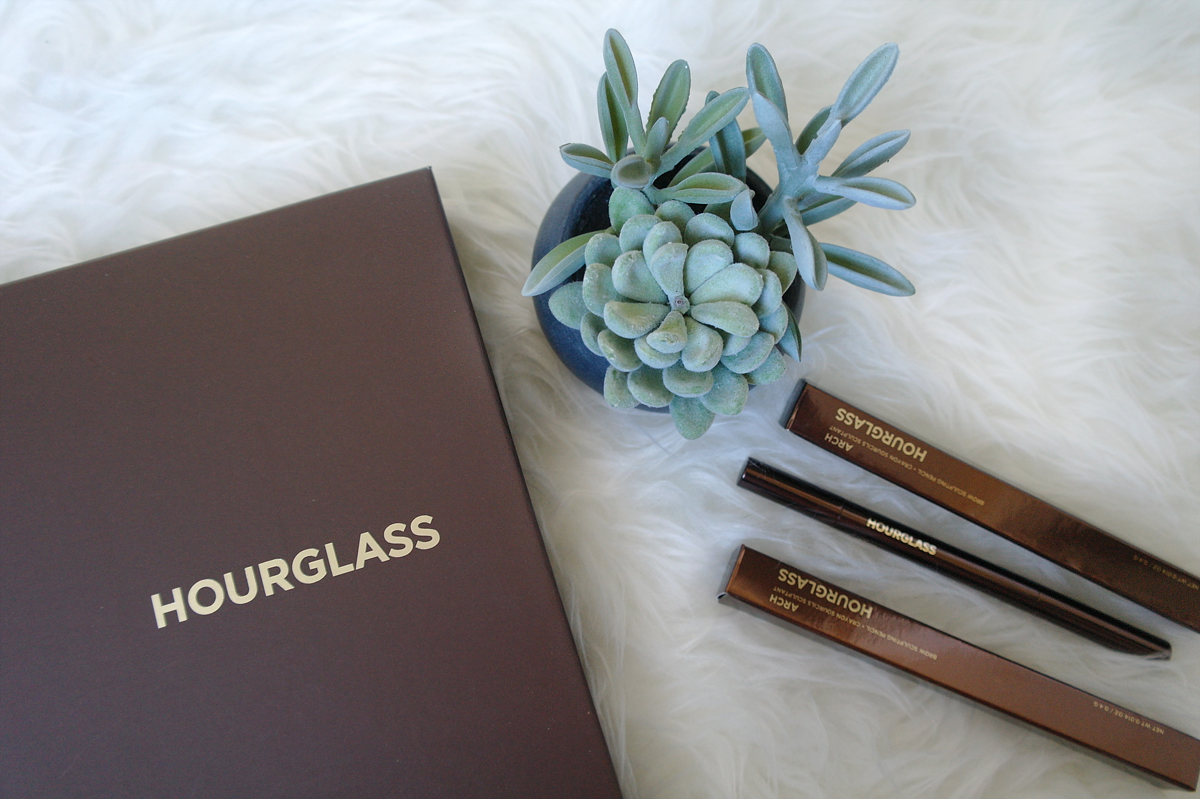 In its sturdy metallic brown packaging Hourglass Arch Brow is no doubt a beautiful looking product. But let's talk more about how it performs rather than how gorgeous it feels in the hand.
As stated on Hourglass website, the Arch Brow has 9 shades to choose from allowing you to customize your intensity. You can layer this product with more pressure for dark/bold brows, or use lightly to have a natural, softer look.

In my other post comparing two eyebrow pencils (Hourglass + Dior) I showed you close ups of the two products. Hourglass Arch Brow product has a unique shape with its chiselled triangular shaped tip and light application onto the skin. It is a combination of powder, pencil and wax which can be easily buildable to achieve a natural looking eyebrow look.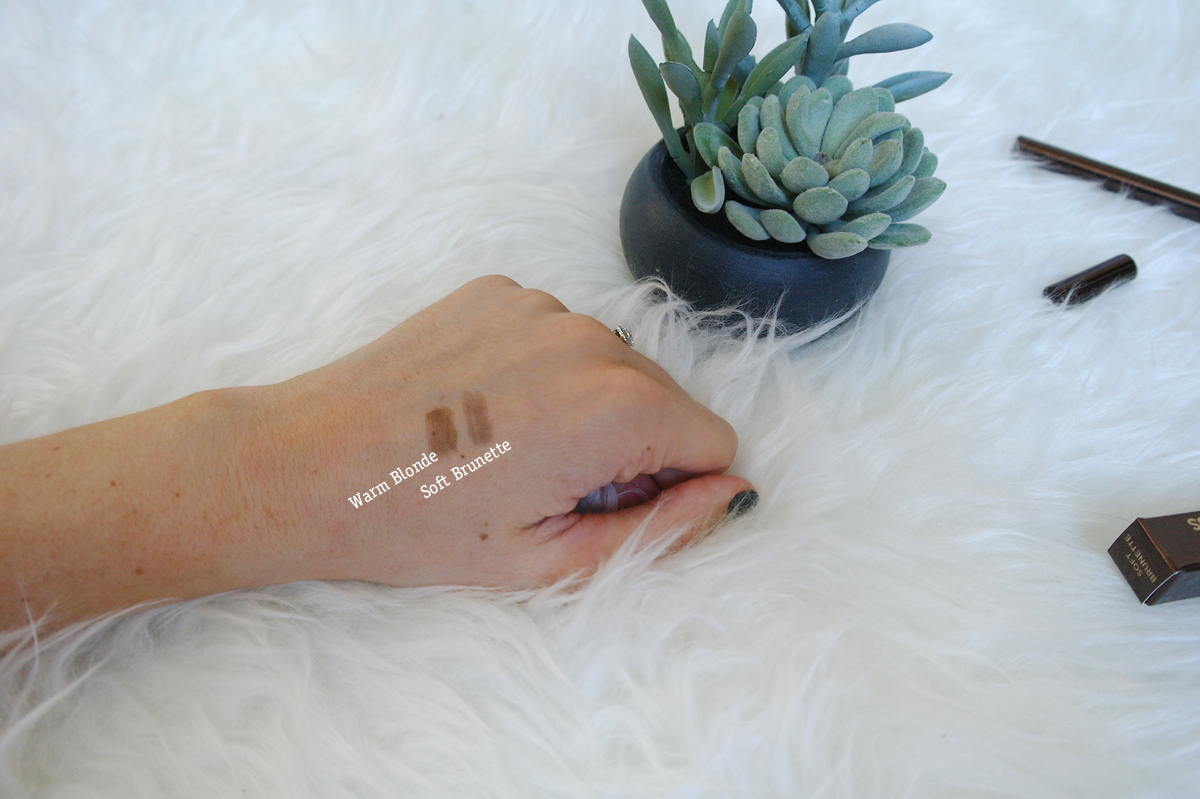 And here they are swatched on my hand for comparison. I primarily use the soft brunette, and only used warm blonde a few times to swatch on my eyebrows and on the back of my hand for blog photos. Although warm blonde is comparable to Dior Universal Brown, I still pick up Hourglass soft brunette to use over the warm blonde shade.
After using Hourglass since the beginning of September (and Dior since April), I'm pleased to tell you guys that both eyebrow pencils last the entire length of the day. I'm talking straight from 8am to 10pm without a hitch. These products are good you guys. Hourglass feels soft, yet waxy, so it lasts all day without budging. The Soft Brunette colour I use on my eyebrows from Hourglass has absolutely zero red tint to it — something that is difficult to find if you're a brunette looking for an ashy-brown shade to match your brows perfectly.
You might also be interested in a post I recently did called Battle of the 'brows where I compared Hourglass Arch Brow to the Dior Universal Brow Styler.
Disclaimer: Hourglass Arch Brow was sent for review.